6 Free printable Bachelorette bingo cards for your ABC Bachelorette viewing party! I'll have a new set of cards for you every episode, so bookmark this page!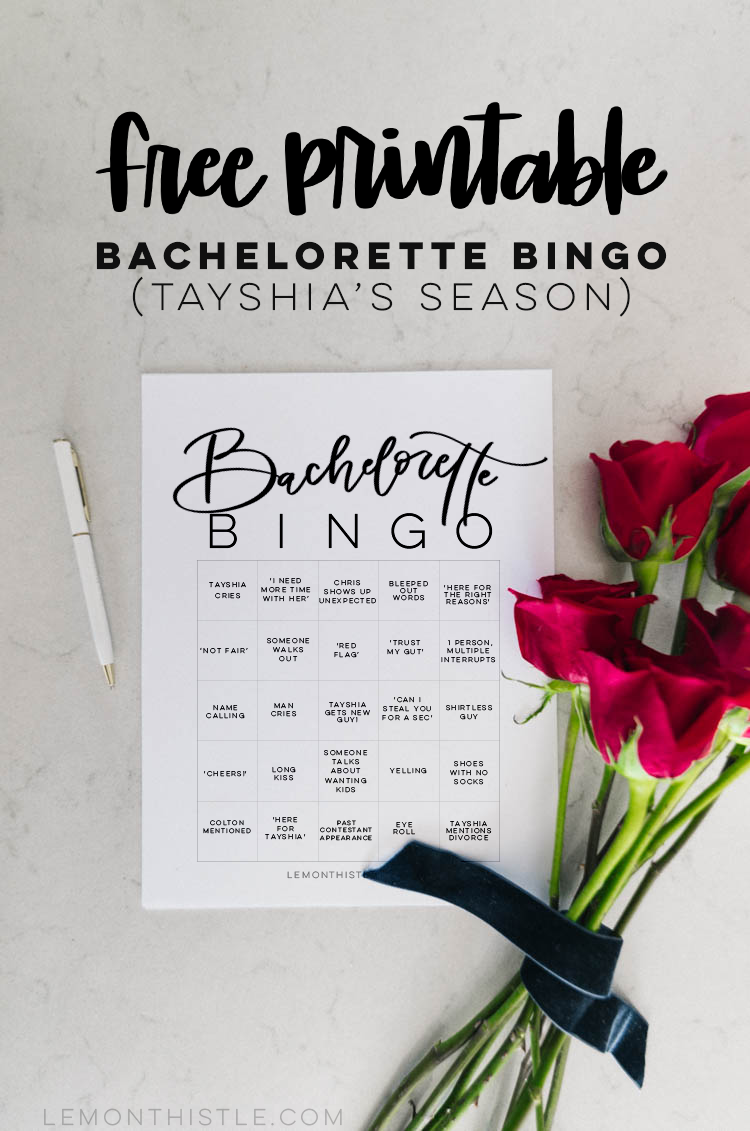 I care too much about these things you guys. TV is my jam. I know, there are better things to care about. But I'm shameless. And will continue to invite the two friends I've been seeing these past few months over every Tuesday to watch the Bachelorette with me. And it's best when I get my act together and print off Bachelorette Bingo cards for our viewing party! And this year, we have friends joining in distance to play along! So I wanted to make sure that there was still just as many cards for you, no matter how you're playing along.
This year I am more excited than ever, I mean… aren't you? We've had to wait so long for this! And the season hasn't even started and there's already so much drama! But I won't chat too much about that because we're doing things different here this season and I want to tell you all about it.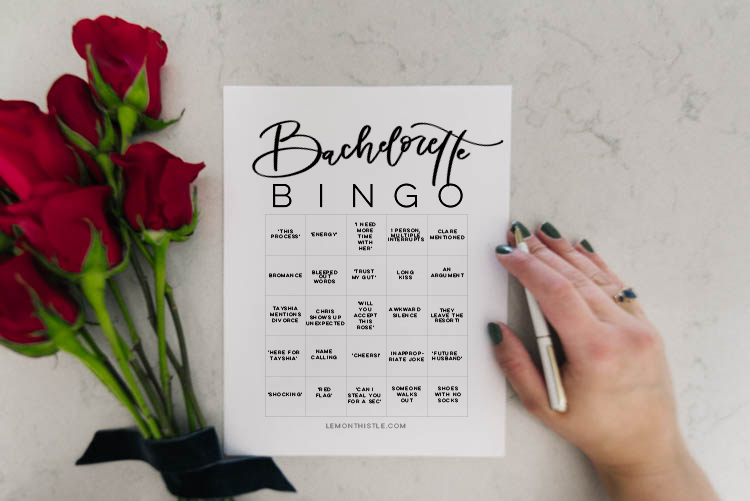 Instead of writing a new blog post each week, I'm going to make it easy for you and just update this one post. So you can pin this page, save the link, whatever and come back to it each week before the episode to print out the new bingos! Like every season, there are a few episodes in the middle of the season where I'll likely skip a week because things haven't changed enough to require new bingo cards, but there will mostly be a new set each week.
AND if you don't think you'll remember (you're just like me!), you can sign up to be sent a reminder with the link each monday (for your Tuesday viewing!).
CLICK THE LINK BELOW TO GET YOUR FREE Printable BACHELORETTE BINGO CARDS!
To use these, just download the file above, double click to 'unzip' and then print each of the 6 (or as many as you need) off! Then be sure to share your Bachelorette viewing party with me on IG! @colleenpastoor :)