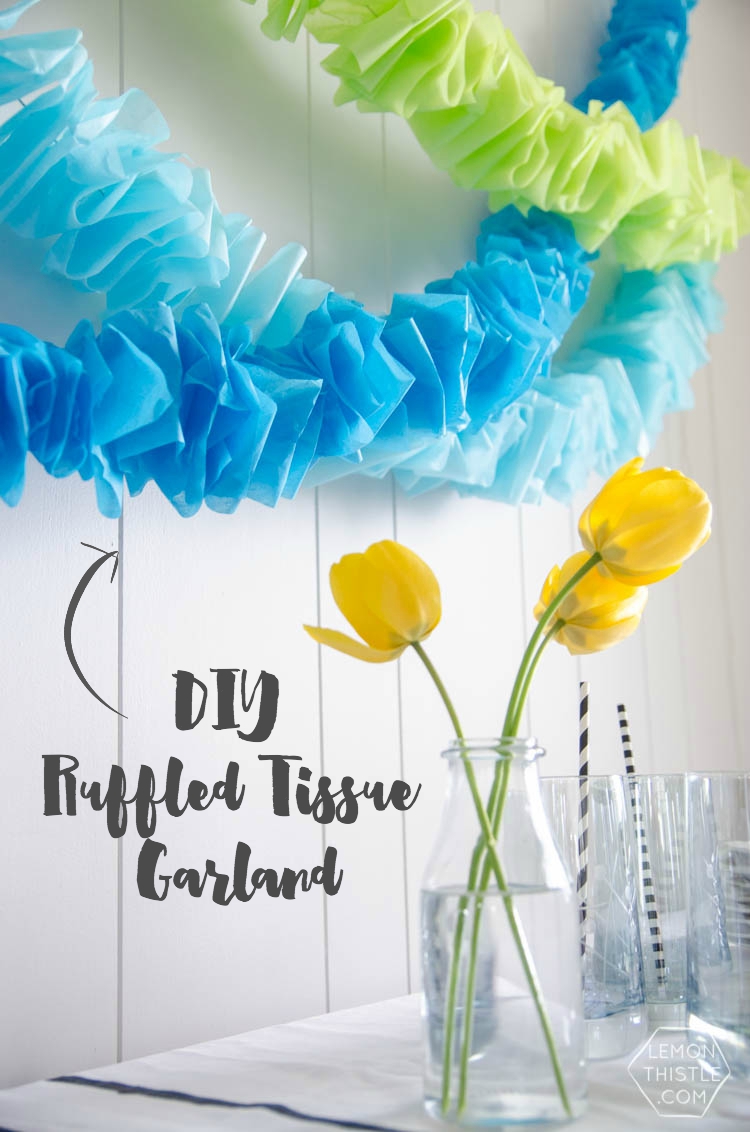 Today I'm bringing back a super easy and affordable party DIY that I shared with Pretty Providence a few months back. This DIY Ruffled Tissue Garland is seriously simple and costs next to nothing. You won't even use a pack of tissue paper to make all three strands of garland, I just dug in my wrapping paper collection to find the colours I was looking for and stole a couple pieces of each. If you had nothing in your stash but scissors, this garland would cost you $3, one for the string, one for the needle and one for the tissue. If you wanted to have more than one color- add a dollar for another pack of tissue. Awesome, right?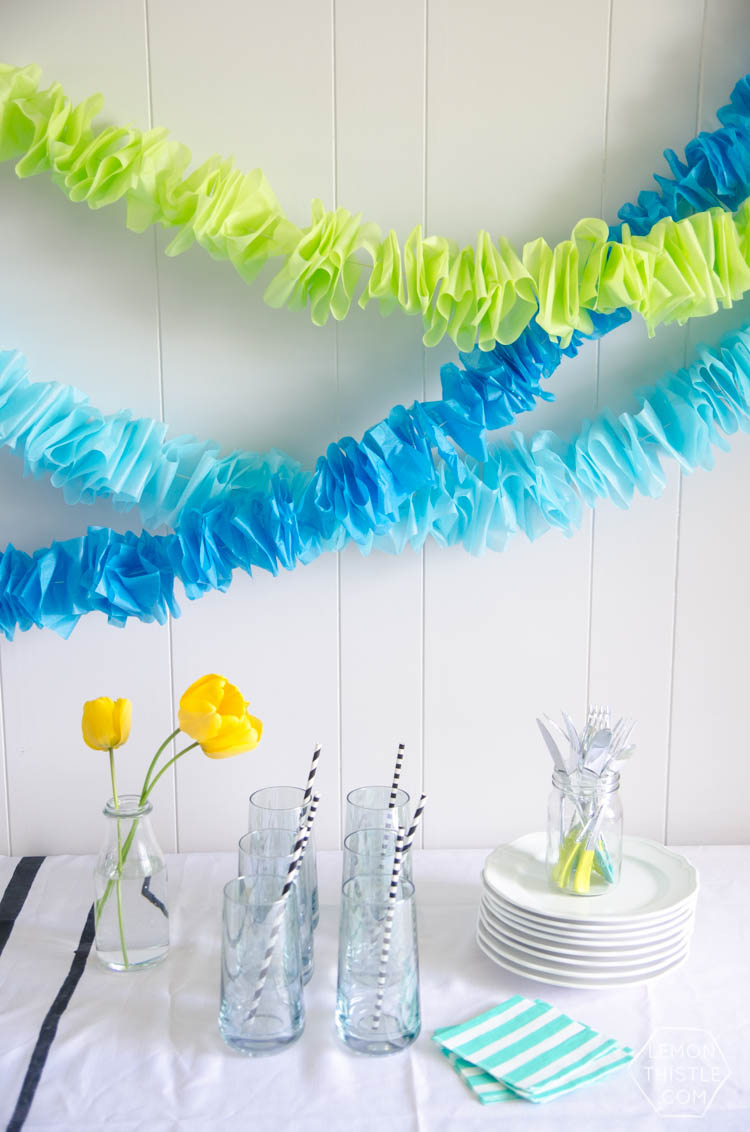 CLICK HERE for a video tutorial of this 'ruffled' tissue garland and 12 more modern DIY Dollar Store Party Decorations that you can make for your next party! 
Here's what you'll need to make your own:
Tissue in colors of your choice
String
Large needle (Embroidery needles work great as the eye is large)
Scissors
Tape to adhere to wall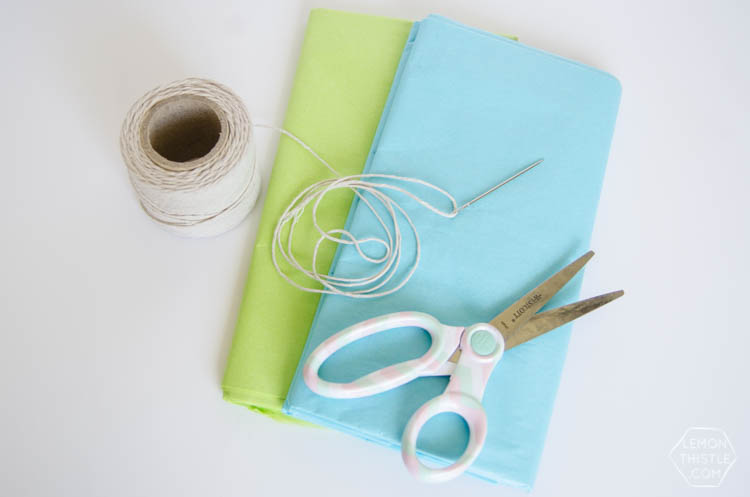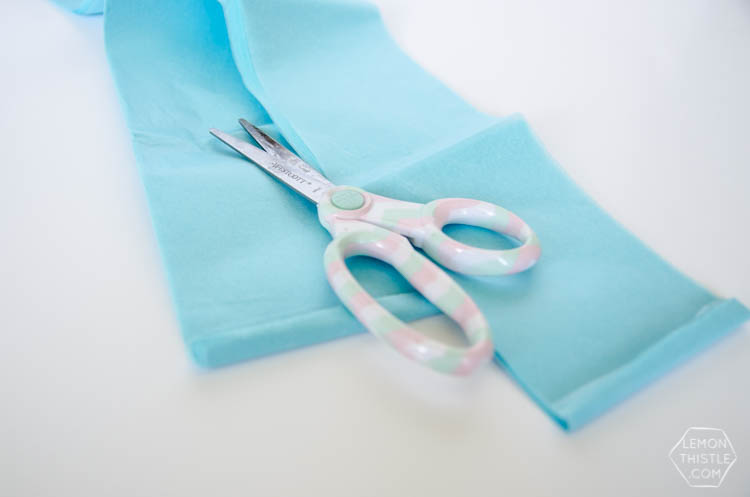 The instructions are pretty short: Start by cutting a three or four inch strip off your tissue paper. The wider the strip, the thicker your garland will be. Take one piece of the tissue at a time and fold it onto the needle as shown for a ruffled effect. Keep adding pieces until you are out of tissue. Then, spread out the ruffles and fluff them up.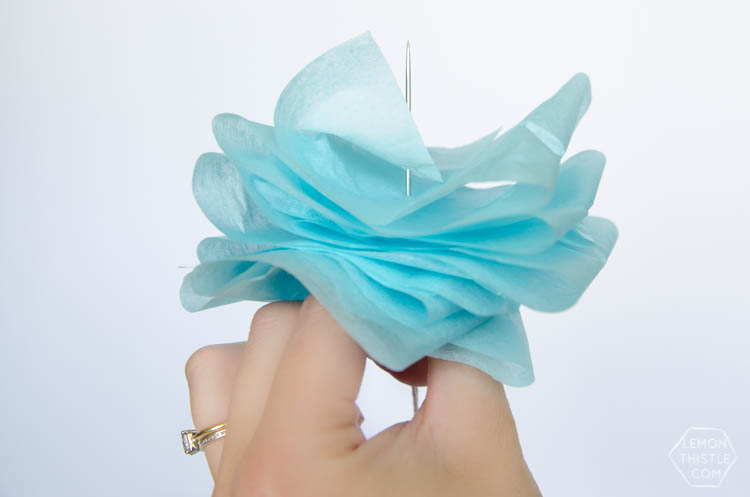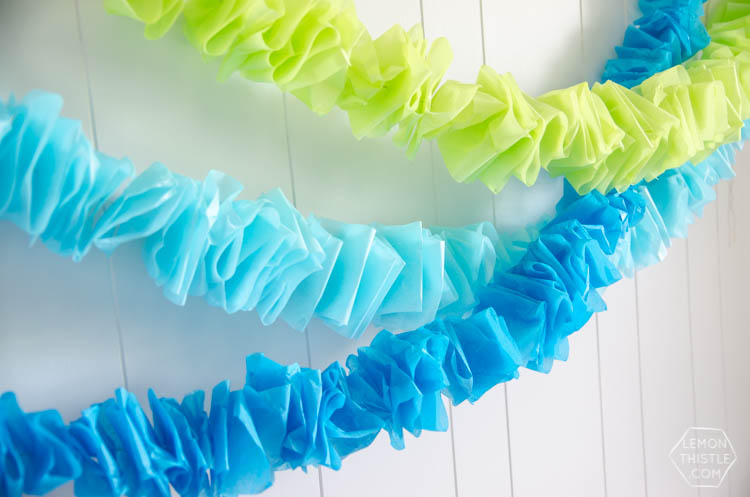 Ta-da! This is the perfect last minute decoration, all three took me only about half an hour (or one episode of Friends) start to finish. Since they're made of tissue, you could do them aaaaanny colour you like- for every party on the planet (depending how much Netflix you watch!).