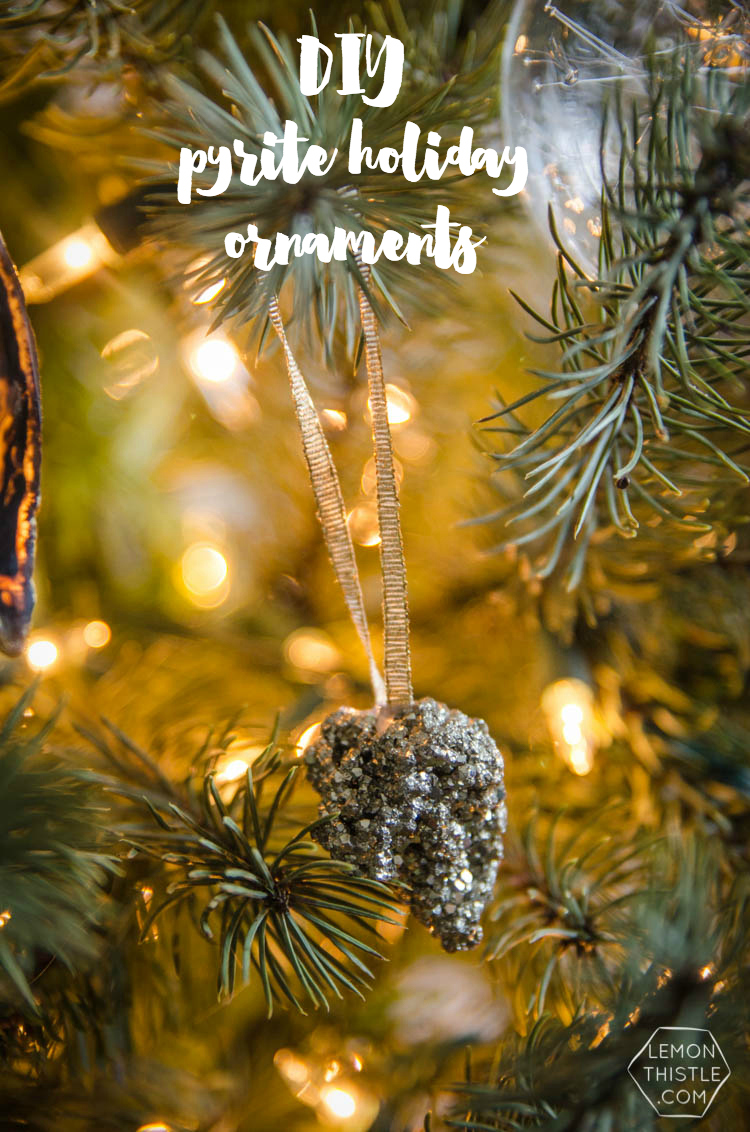 Have you been loving gemstones as much as I have this year? They've been everywhere and I'm totally okay with it. I really wanted to jump on board with the trend sooner but, y'know- budget, priorities… but really… these book ends? This DIY night light? But then I was browsing the gift shop of our local Wildlife Park (it's like a zoo but only with Canadian animals) and found a whole rack of gems… and none of them were over $3. That… that, I could do! SO I brought a few home and now my Christmas tree has a bit of natural, glitzy, gemstone appeal. I'm totally in love with these simple gemstone ornaments.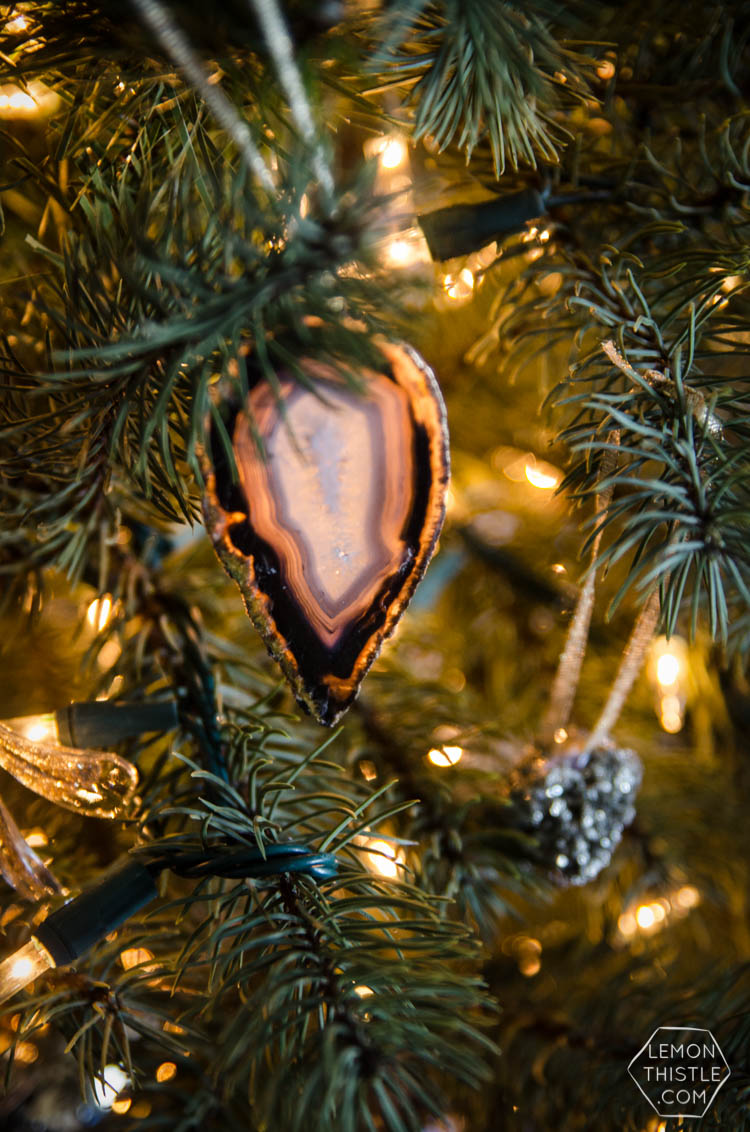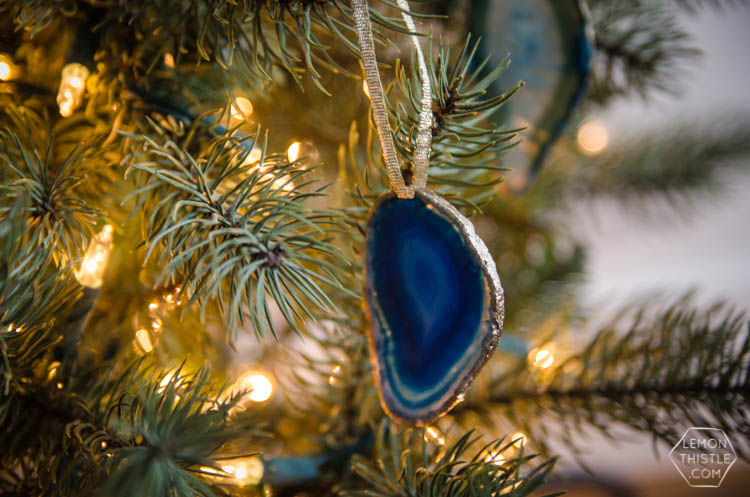 This DIY is so stinkin' simple, you guys. But just in case you wanted to see it step by step by step… we've got a video of the how-to for you in partnership with Shaw TV (woohoo!). If video DIYs are your thing- I don't have a YouTube channel, really… but have a whole bunch of posts with these videos from Shaw right here!

See, easy-peasy!
Here's what you'll need to make your own gemstone ornaments:
If you're using the agate slices (and why wouldn't you- they're gorgeous!) you can start by giving the edges a good coat of your liquid gold leaf. The shine on this stuff is awesome for how easy it is to apply- especially on these rocks! Set them aside to dry and cut your ribbons to length. I made the ribbons longer than I needed so I could trim them down after since they're attached directly to the stones. When the liquid gold leaf is dry, you're able to add the ribbon using super glue. These ones worked fabulous with the super glue. The video doesn't show BUT the pyrite takes a LOT of super glue, as the pores in the stone just eats the glue. When I made a few more, I chose to use hot glue even though it's not as invisible just because it's so much quicker… and I'm an impatient crafter ;)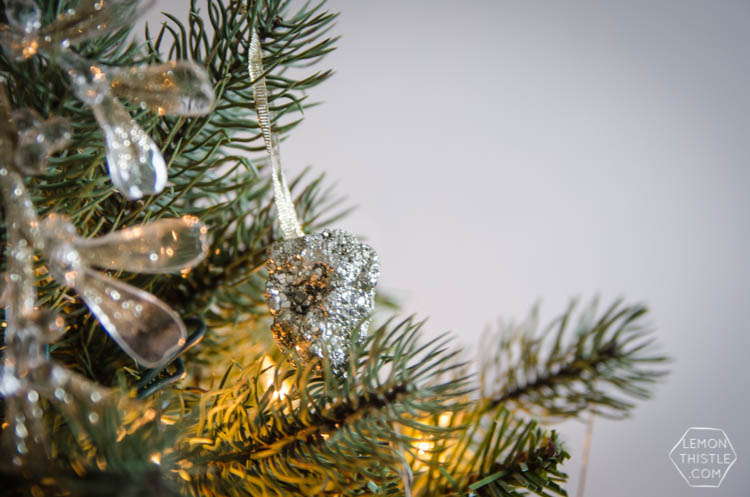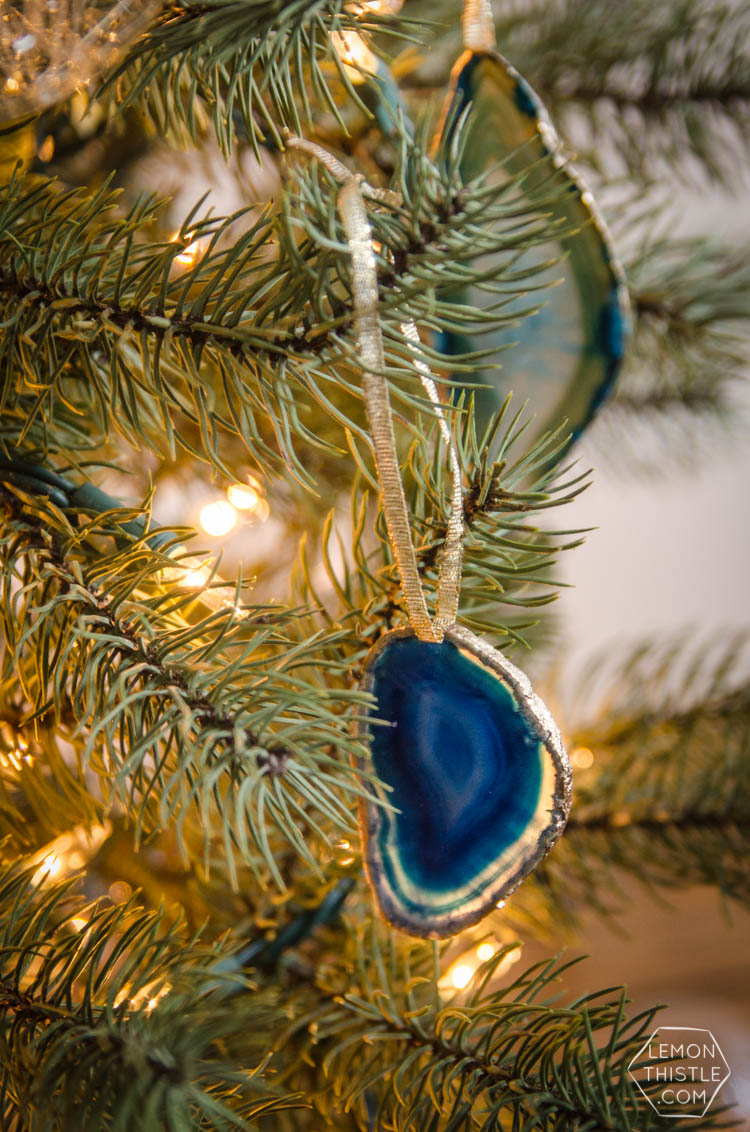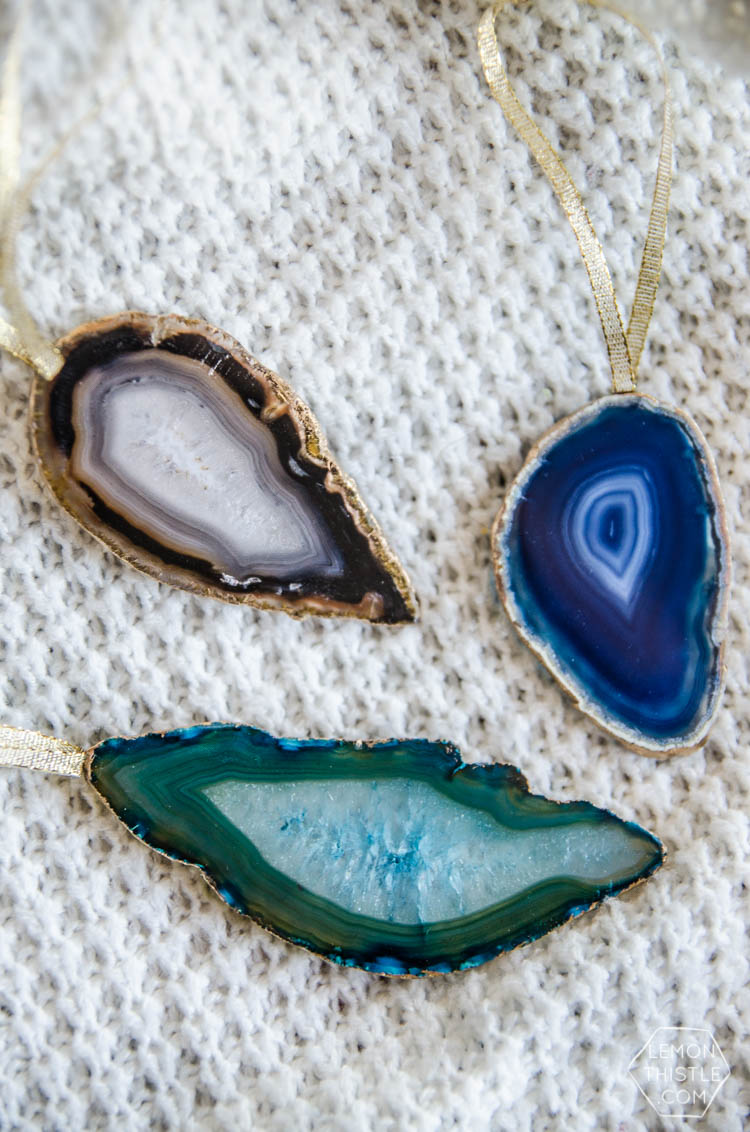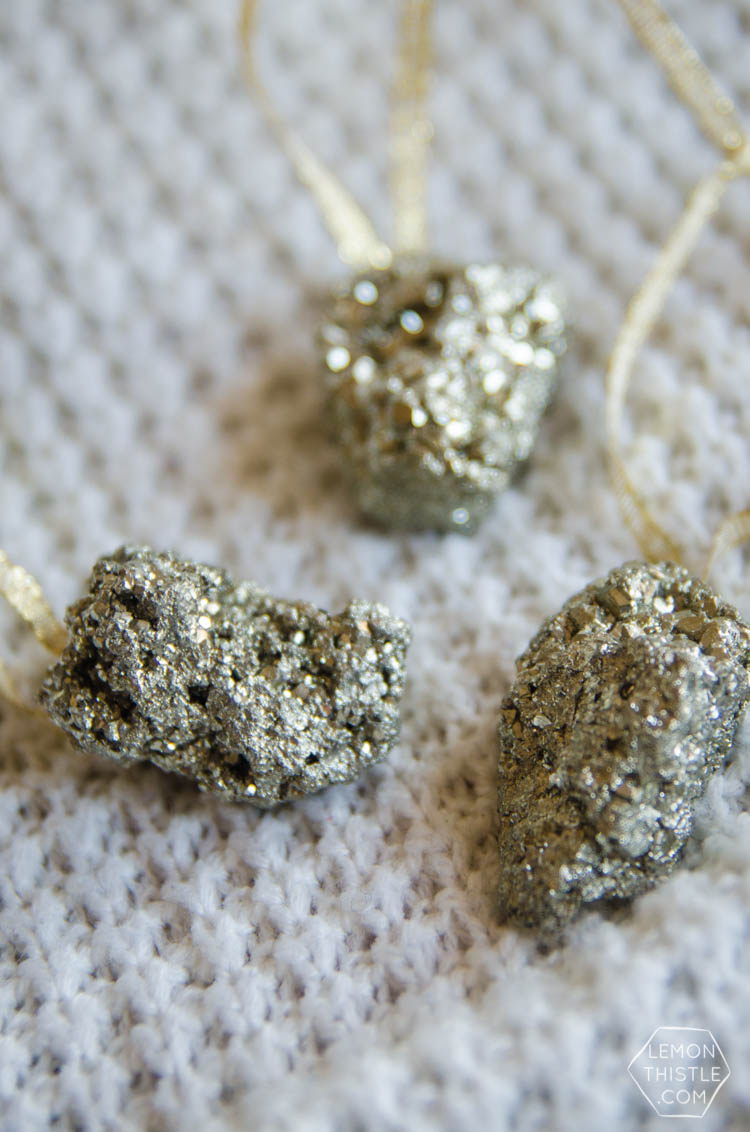 They're really so simple to make and they look so classy on our tree! I think my favourite one is the blackish agate slice but my kids love the sparkly pyrite. You could really use this method to make any gem out there into gemstone ornaments as well. I was thinking of creating a few more to use as gift toppers for some girlfriend gifts- but I think I'm just addicted and will come up with any excuse to make more!