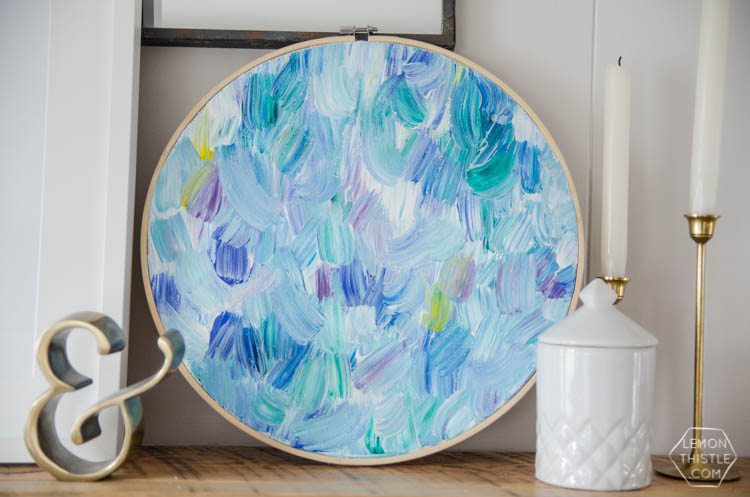 I am head over heels with this DIY hoop painting, you guys. Like- I kind of want to make one for every room of my house but am fast running out of wall space. Every time I walk buy this DIY Brushstrokes Art in an Embroidery hoop it makes me all kinds of happy. I love the colours and how the round shape is a contrast to everything else that's on my wall… and I love that I finally 'figured out' this brush strokes painting thing.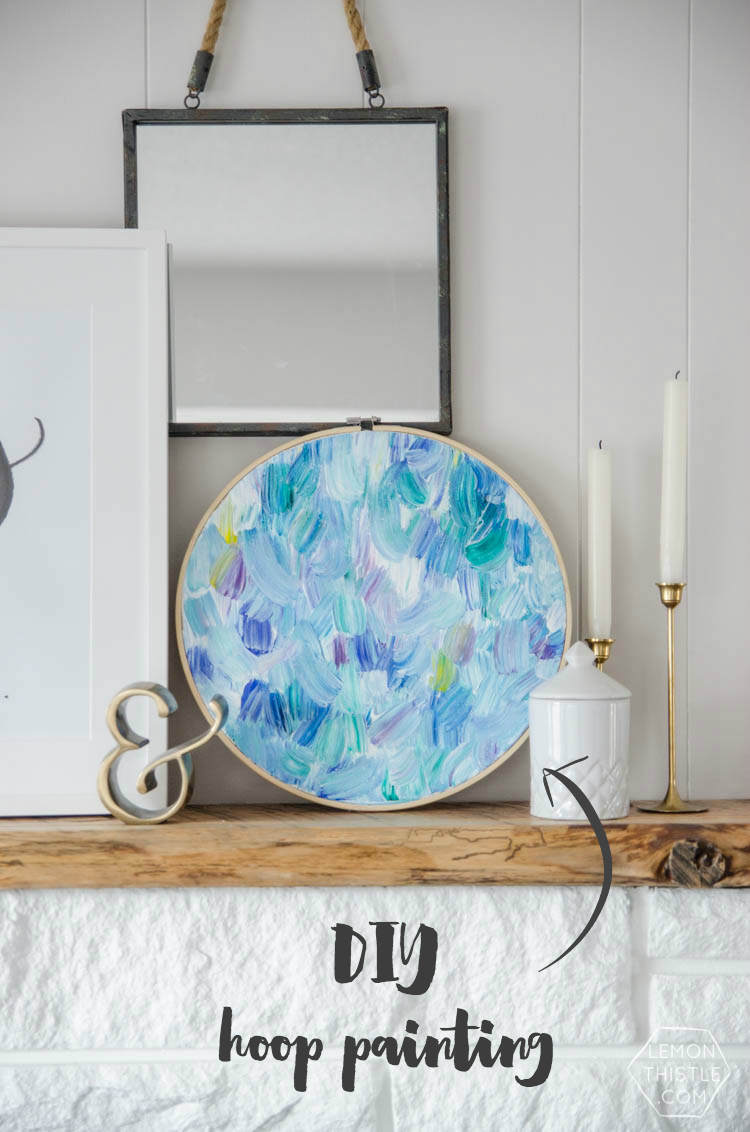 It has since moved off my mantel and is now hanging on my wall but I really am in love with it so much that I want to make a similar painting, just large and rectangle to replace the one I have over my mantle right now. I'm telling you- it just makes me happy. Find the DIY with all my tips today over at Creative Live.
Like what you see?
Sign up to receive a once-a-week newsletter from me with new posts, exciting updates, exclusive discounts and freebies. Just good stuff!