Sharing the boys bedroom all decked out for the holidays! With kid friendly nordic Christmas decor, this room is ready for the season.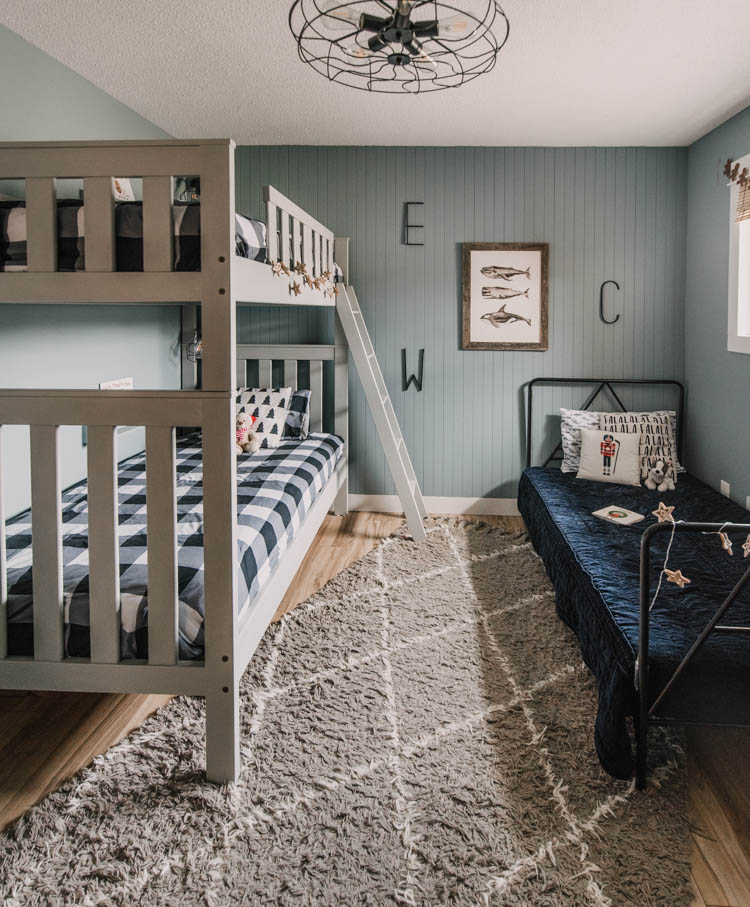 Last year, after making over Aubrey's bedroom for the One Room Challenge, we decorated her new room for Christmas. It was magical and she slept by the tree lights every night. This year, we made over the boys' shared bedroom for the spring One Room Challenge so it was their turn to get a Christmas tree and some decorations of their own to put up year after year.
It just so coincided with Calder's big kid bed arriving so this weekend when the kids went for a grandparent sleepover, we put this nordic christmas decor together for them to come home to. I'm SO in love with how it came out and they have been showing it off to anyone that comes through our door since.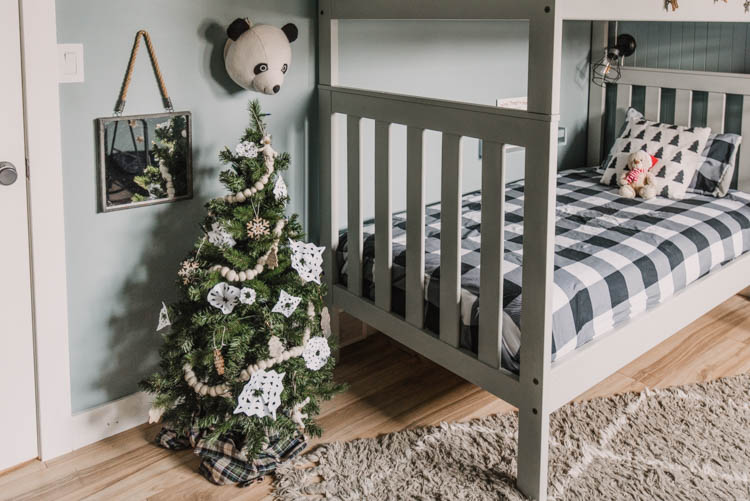 Today I'm excited to be sharing all the holiday decor touches we've added to this room along with some other amazingly talented bloggers for a Kids Christmas Tour- if you're joining in from C.R.A.F.T. blog, welcome! You can see all their spaces linked at the bottom of this post.
I don't add a ton of decorations in the kids rooms because with tiny humans, that always equates to a mess a few days later. They have their tree, festive pillows, a garland and then we decked out their open shelving above the desk. Simple, simple.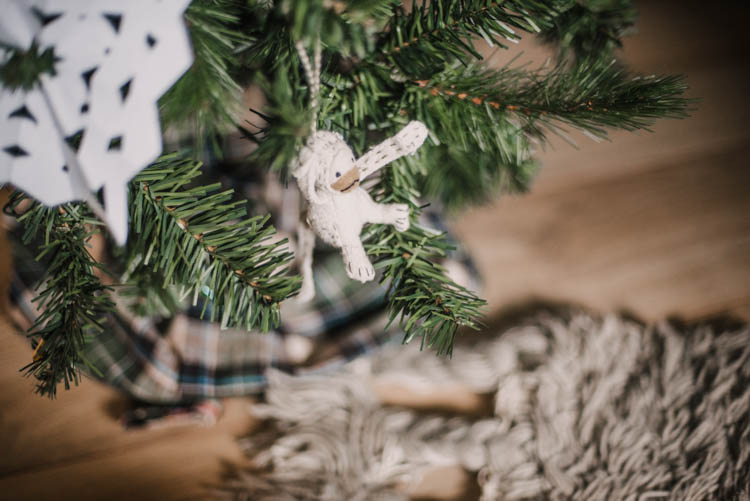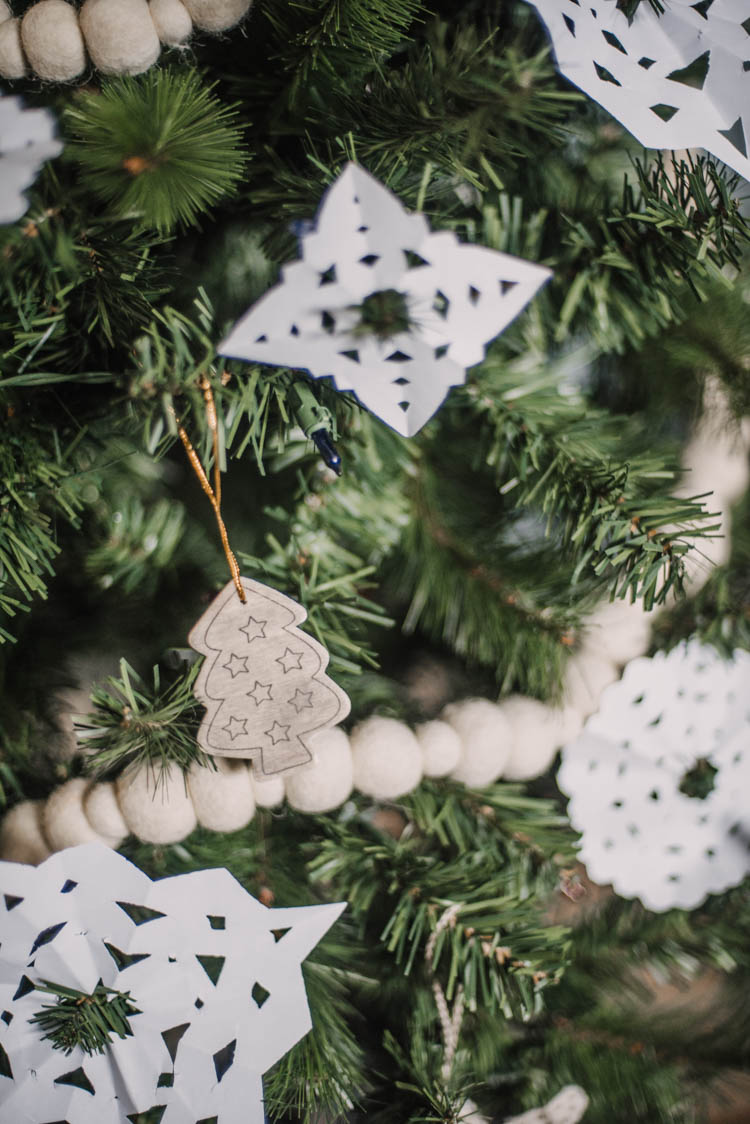 I really love how the neutral colours play so well with the blues in this space. Other than the tree itself, we didn't buy anything new for their room. We have had that felt ball garland for years but since moving here- it hasn't had a home. I let them each take their monkey off our main tree and put it on this tree here- they were a gift from friends a few years ago and our kids absolute favourites.
The little wooden ornaments are ones they painted last year and the snowflakes? We always make paper snowflakes each year and tape them on all our windows. I got started early and made some for their tree- I would honestly put paper snowflakes anywhere I think they're so pretty and it's a bonus they work with the nordic Christmas decor theme we were working with.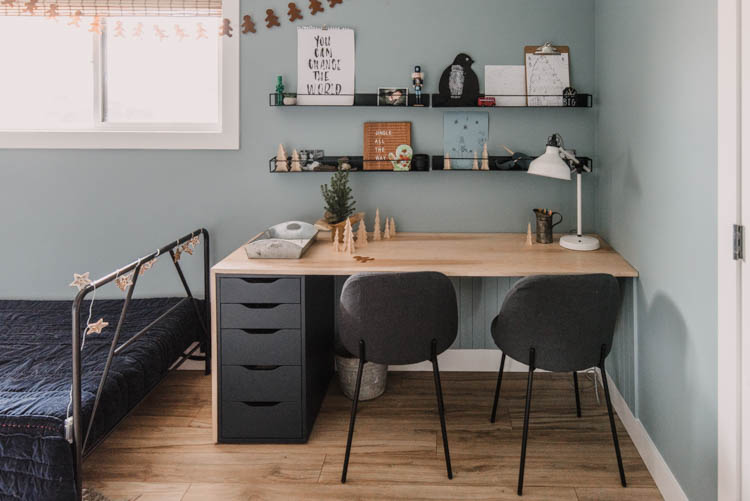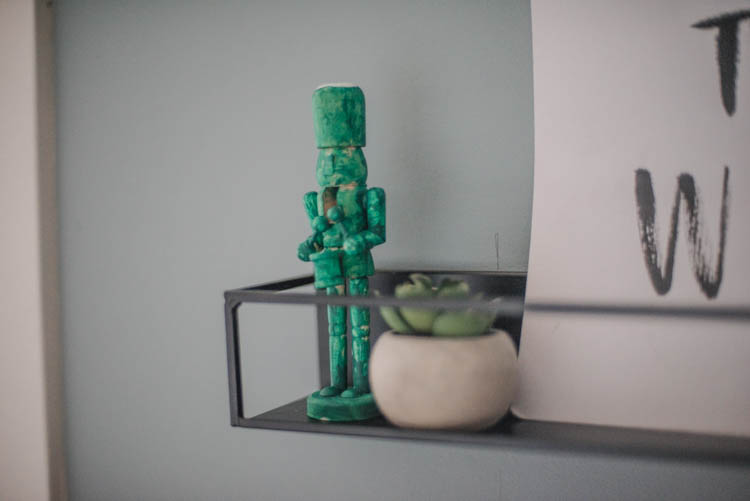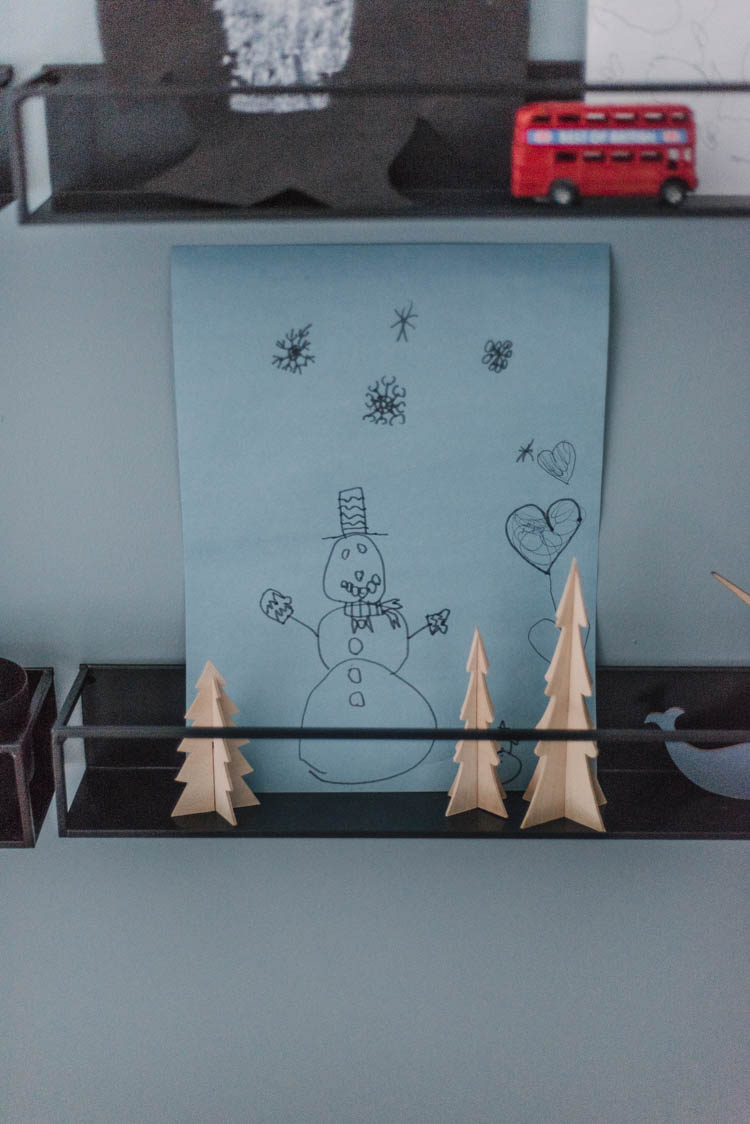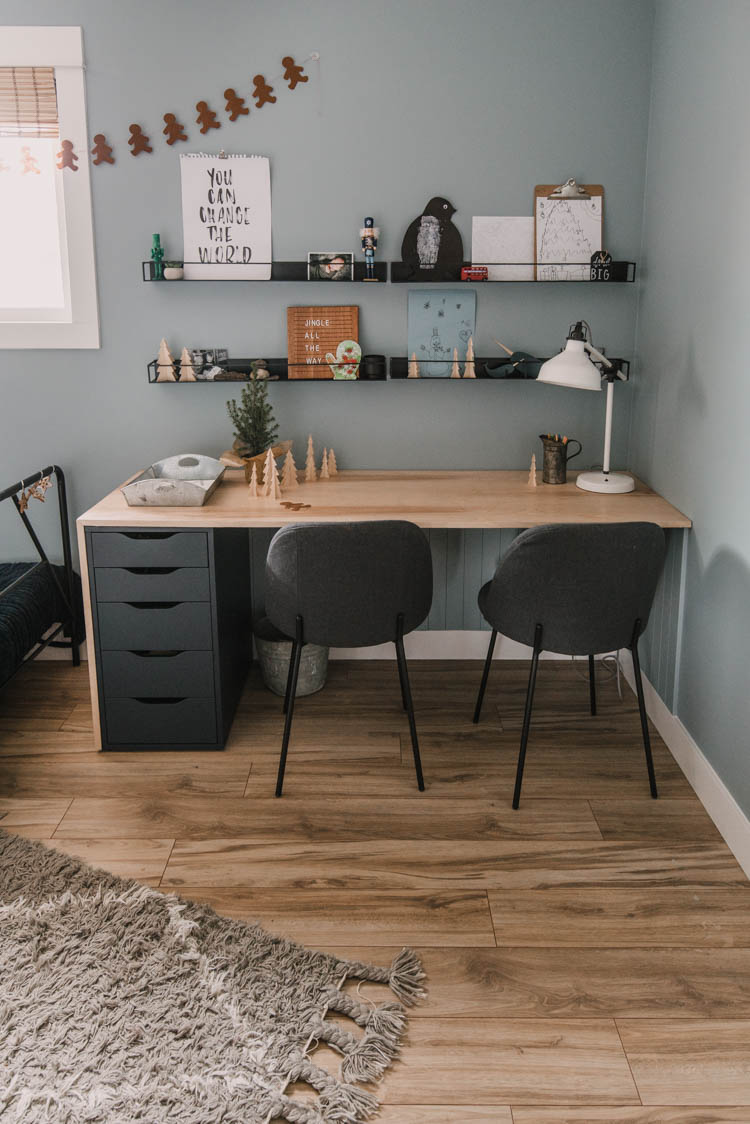 The boys shelves above their desk are so fun for them to change up. I'm sure by tomorrow they will look completely different, but Emmitt and Windsor made some festive drawings for the shelf and We brought in a couple of their nutcrackers, including one they painted last year.
I brought in the little wooden trees I'd made for our Christmas tablescape last year– they are so cute like a little forest in here! The real tabletop tree was a gift from my aunt for the kids- one for each bedroom.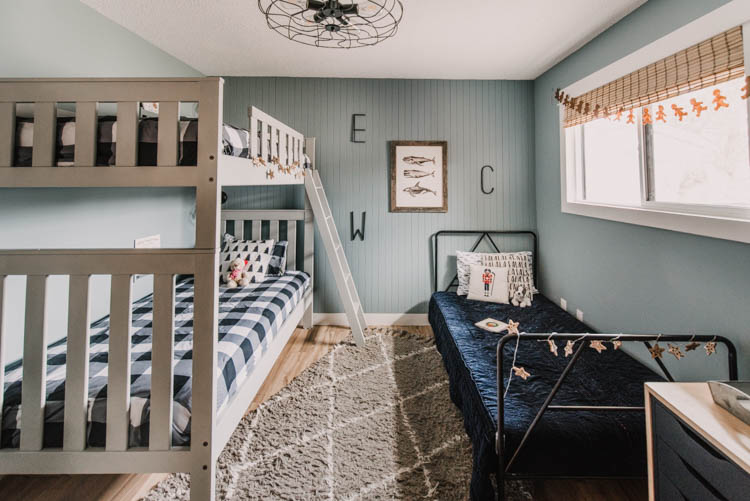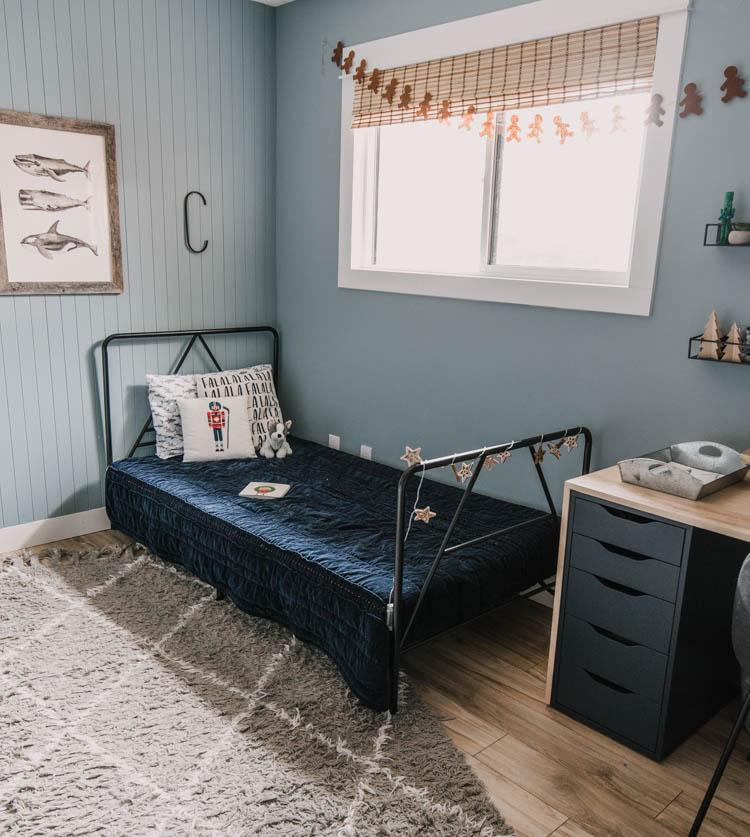 The one craft I did do for this room is that cute little felt gingerbread garland. I cut the gingerbread men out of felt on my Cricut Maker and then glued them to some bakers twine. I had planned to use white paint and decorate the gingerbread men, but ran out of time. Now that it's up like that, though I love how simple it is! According to Pinterest… Nordic Christmas Decor is pretty simple so it works ;)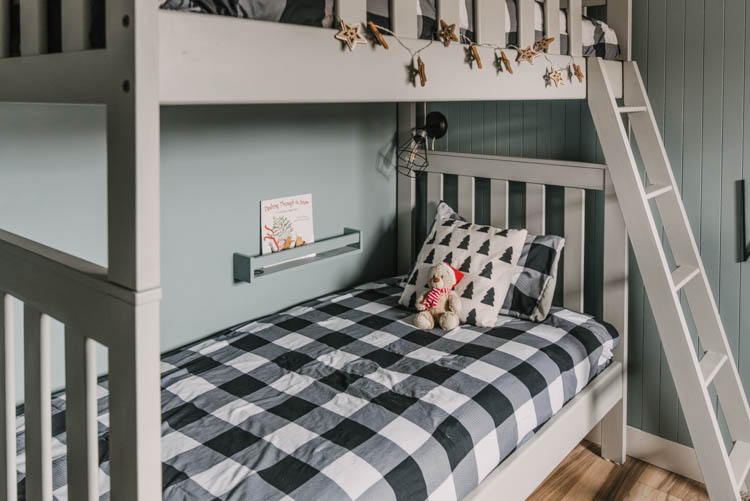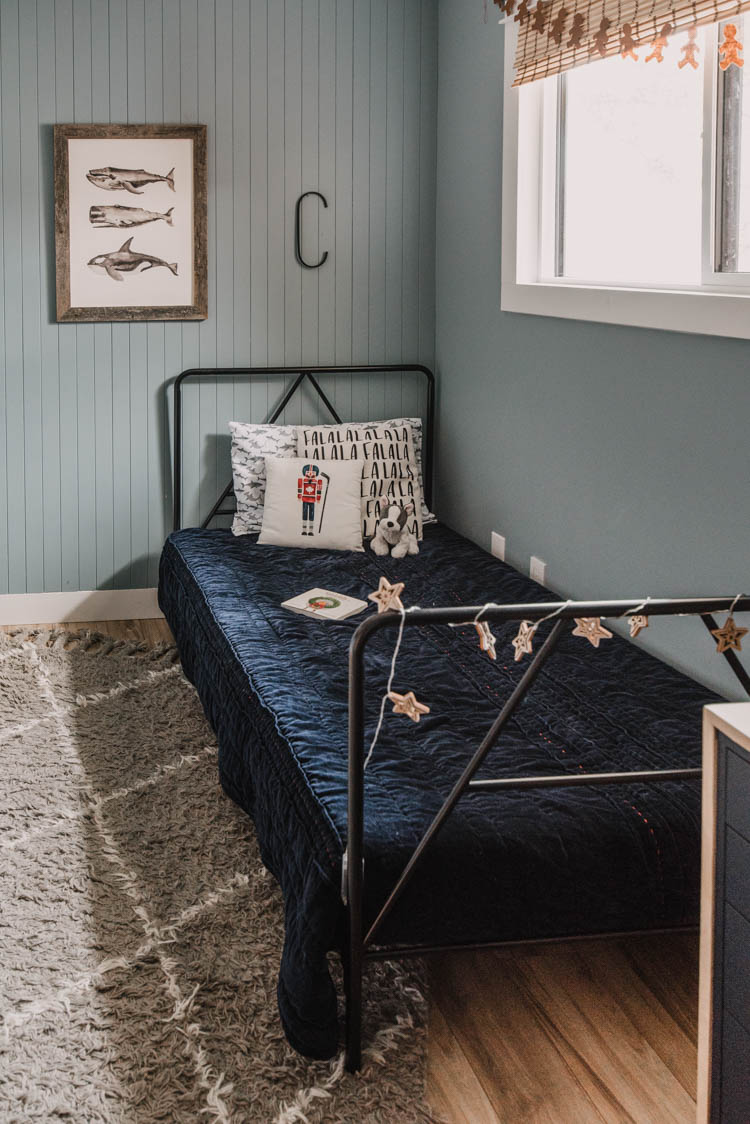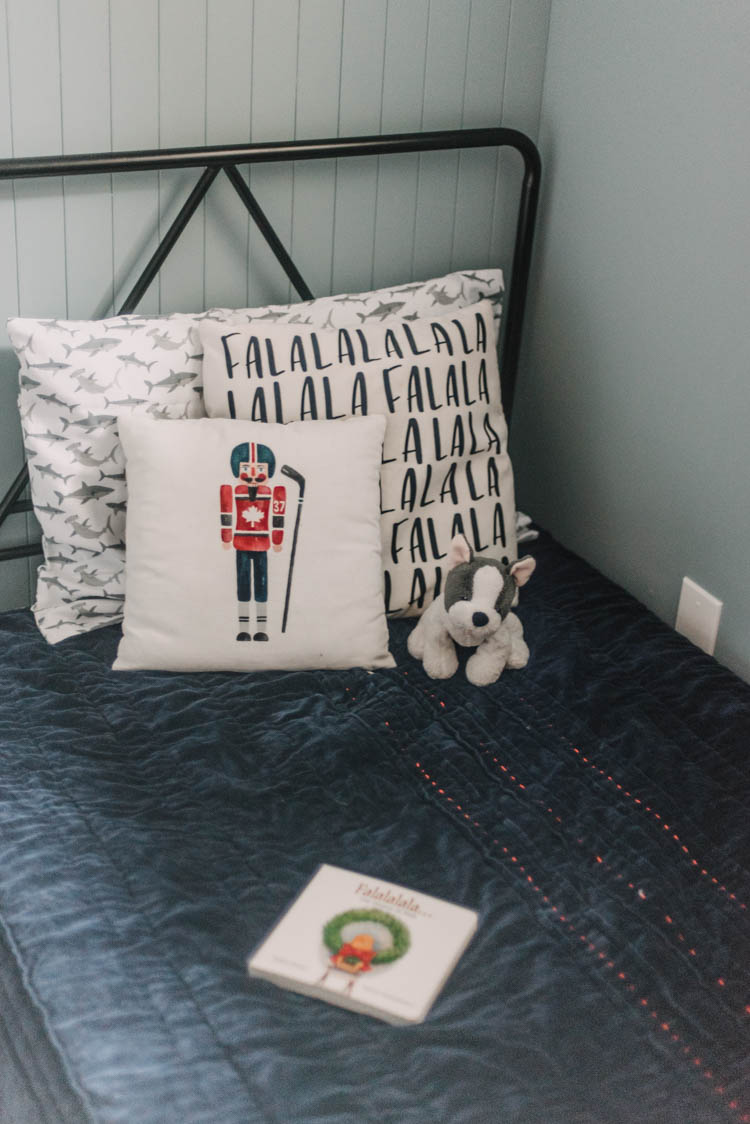 We have a lot of Christmas pillow covers. I launched my store just before Christmas a couple years ago so all my product tests were Christmas products! I love how soft and fuzzy these ones are- they're perfect for on the beds. You can find the tree one here and the Falala one here. The nutcracker one was a gift from friends last year!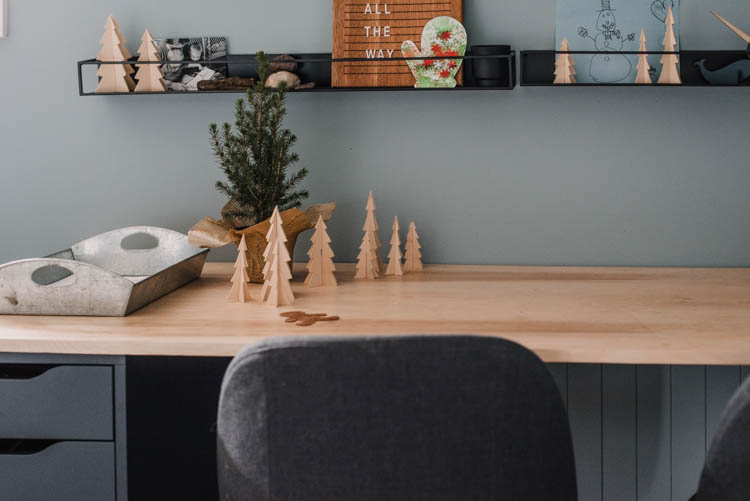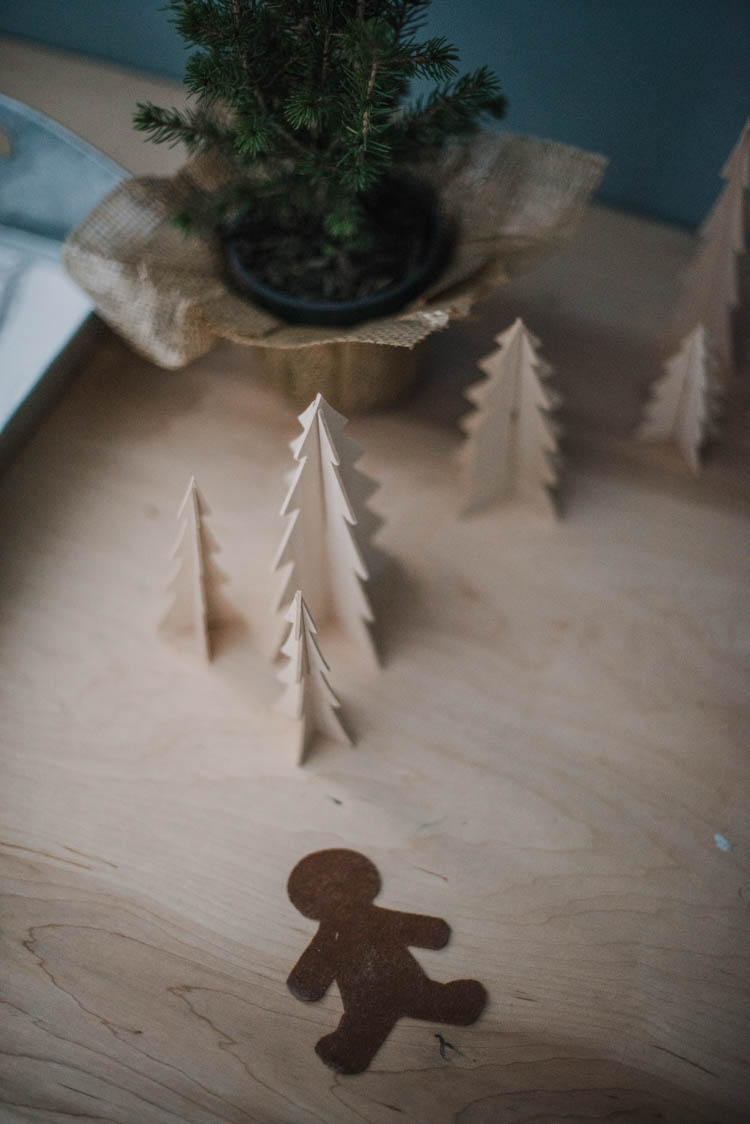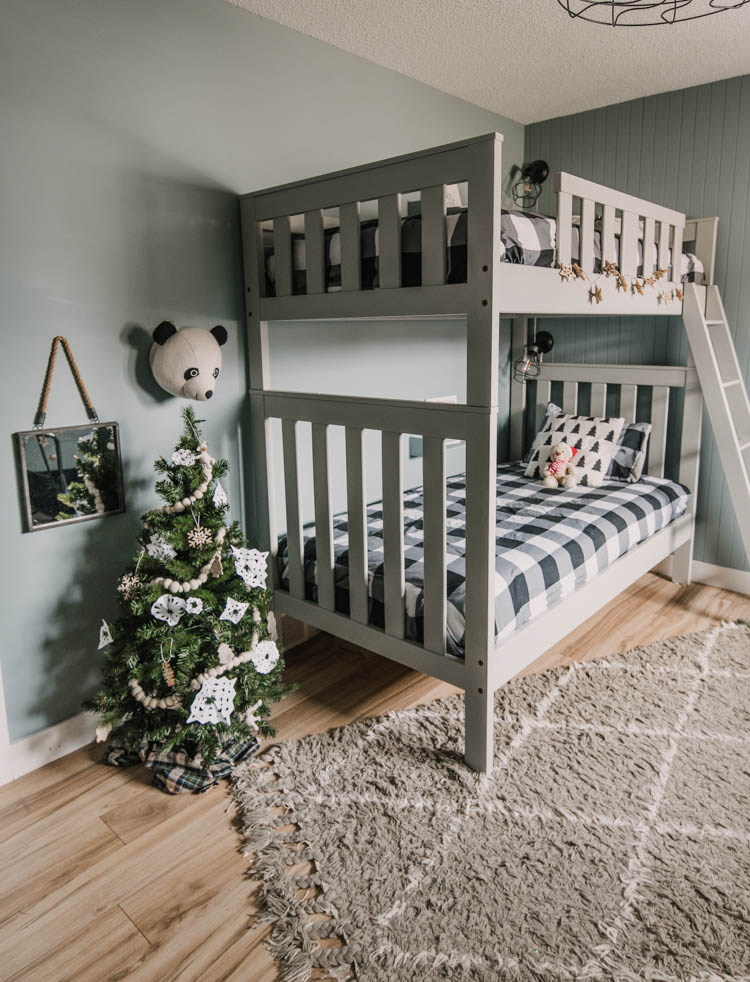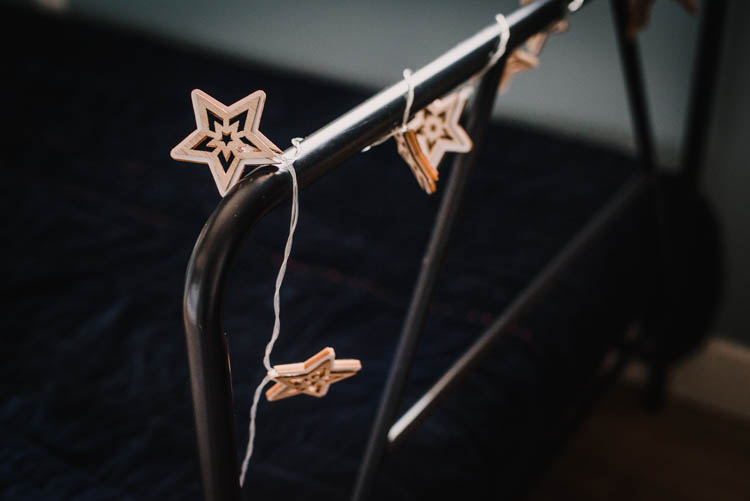 I love tucking kids in to the twinkle lights at night now and having Calder in a big kid bed of his own is so sweet to see.
Looking for more ideas for your kids spaces? I'm excited to be joining with some incredibly talented bloggers today- you can see all their spaces below! And if you're taking the tour in order… hop on over to Kate Decorates!
Two Twenty One / Modern Glam / DIY Decor Mom / At Charlotte's House

The Lily Pad Cottage / House by Hoff / Organized Mama / Kaleidoscope Living

C.R.A.F.T. / Lemon Thistle / Kate Decorates / Love and Renovations / Inspiration for Moms