A set of 12 free printable bachelorette bingo cards for Hannah's Season!
Looking for the current season of Bachelor / Bachelorette Bingo? We've changed things up!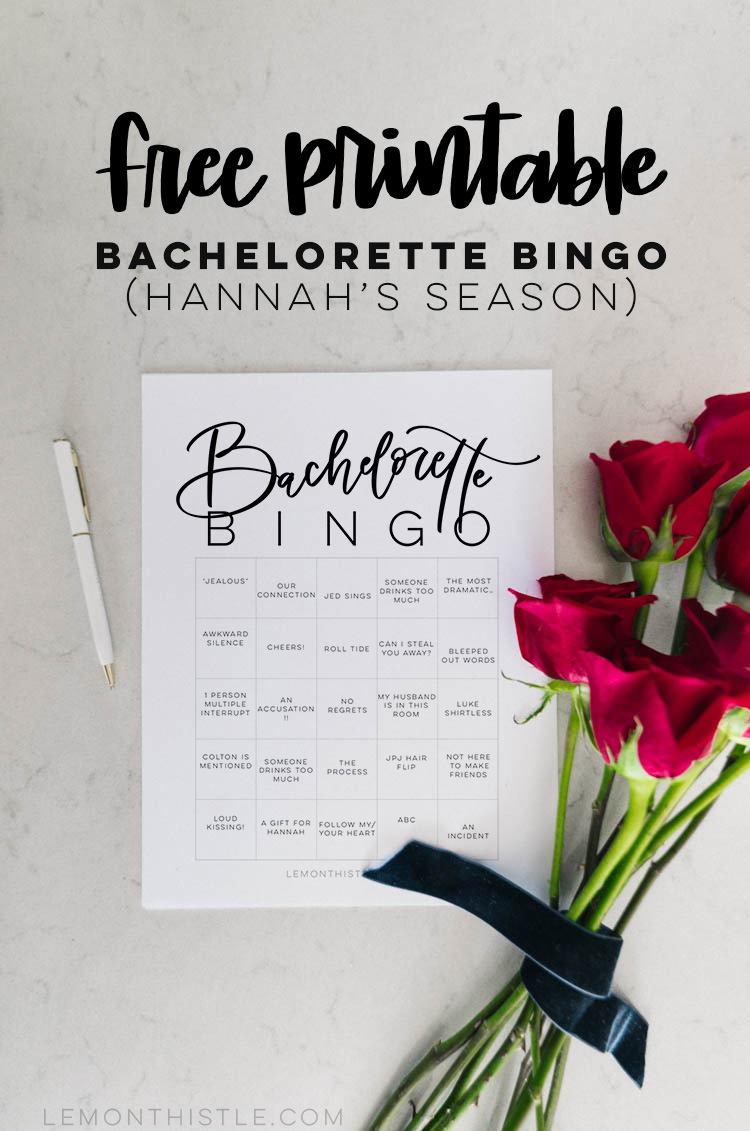 Okay guys, I know I didn't get this out last week. The long weekend got me- I didn't realize until monday evening that it wasn't sunday. I was so disappointed! Because I wanted them for my Bachelorette night too- ha! SO here's what I've decided… to make 12 printable Bachelorette BINGO cards that are specific to Hannah's season but generic enough that they'll work for a few weeks. Since I did 12 unless you're having a huge party (who are you, and can I come?!) I'm thinking you'll be set if you mix them up each week!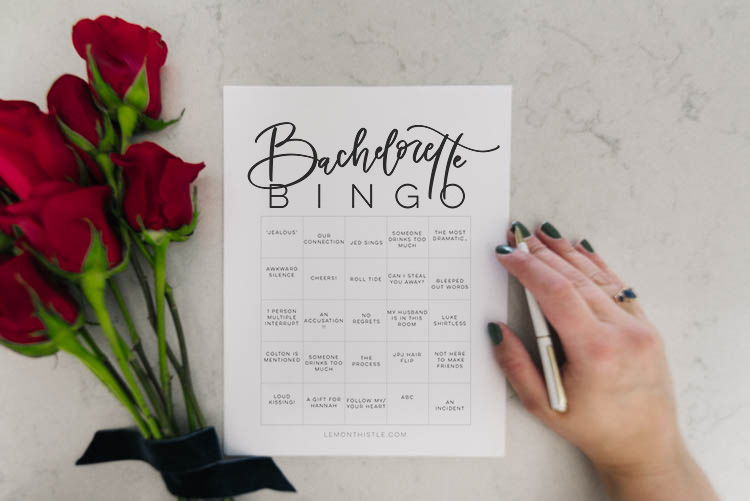 This is one printable PDF with all 12 pages of bachelorette BINGO cards- just print them and you're ready for Bachelor night! And make sure to share your cards (winning or not!) on Instagram! @colleenpastoor
The Bachelorette Season 15 – 12 Cards for Episode 2 to Finale