Looking for the current season of Bachelor / Bachelorette Bingo? CLICK HERE TO HEAD THERE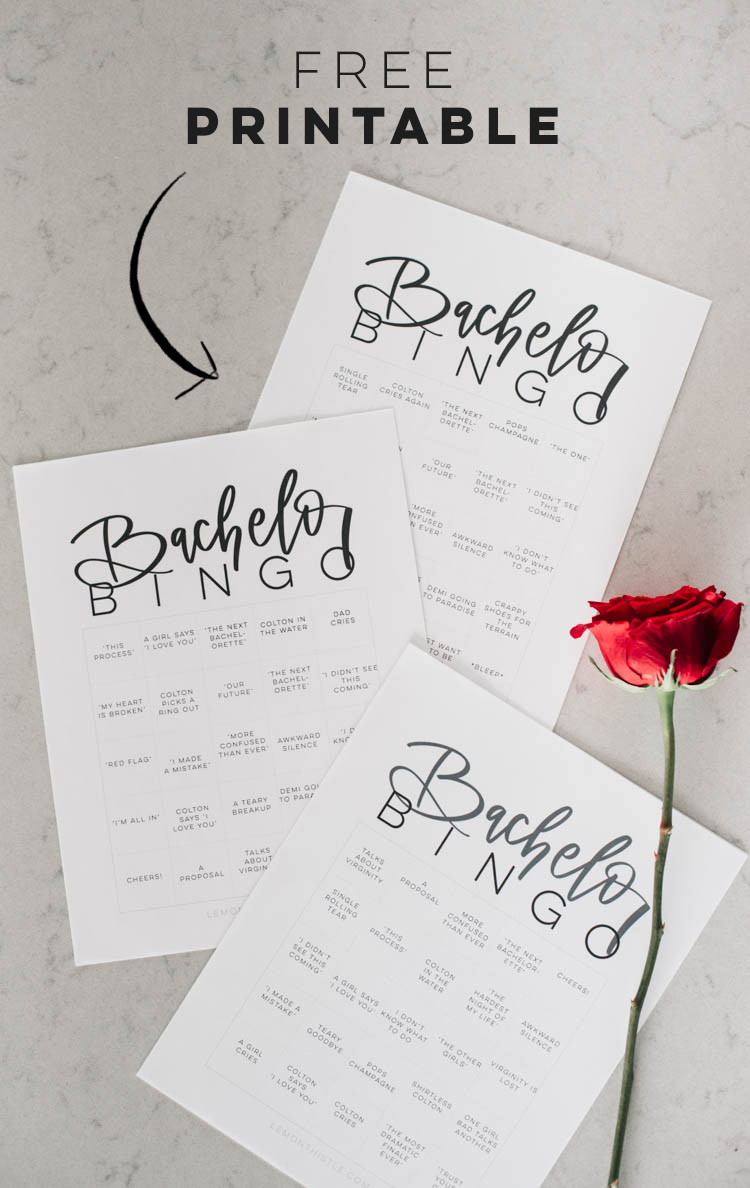 Happy Monday, friends! I'm putting out two posts today (which I never do!) because it's part one of the Bachelor finale tonight and you guys asked for this bingo! Well… some of you did, and that's enough for me ;)
Last week I shared in my Instagram stories that I'd made my own Bachelor bingo for my friends and I since we couldn't find a free one that we liked that was current (and formatted for print!). And I honestly was just sharing what we were up to but you guys spotted this and wanted it as a free printable for the finale… I don't blame you because games make everything more fun!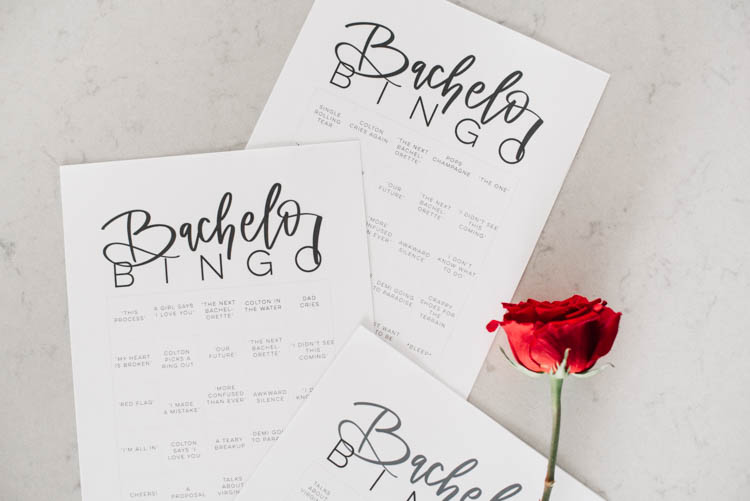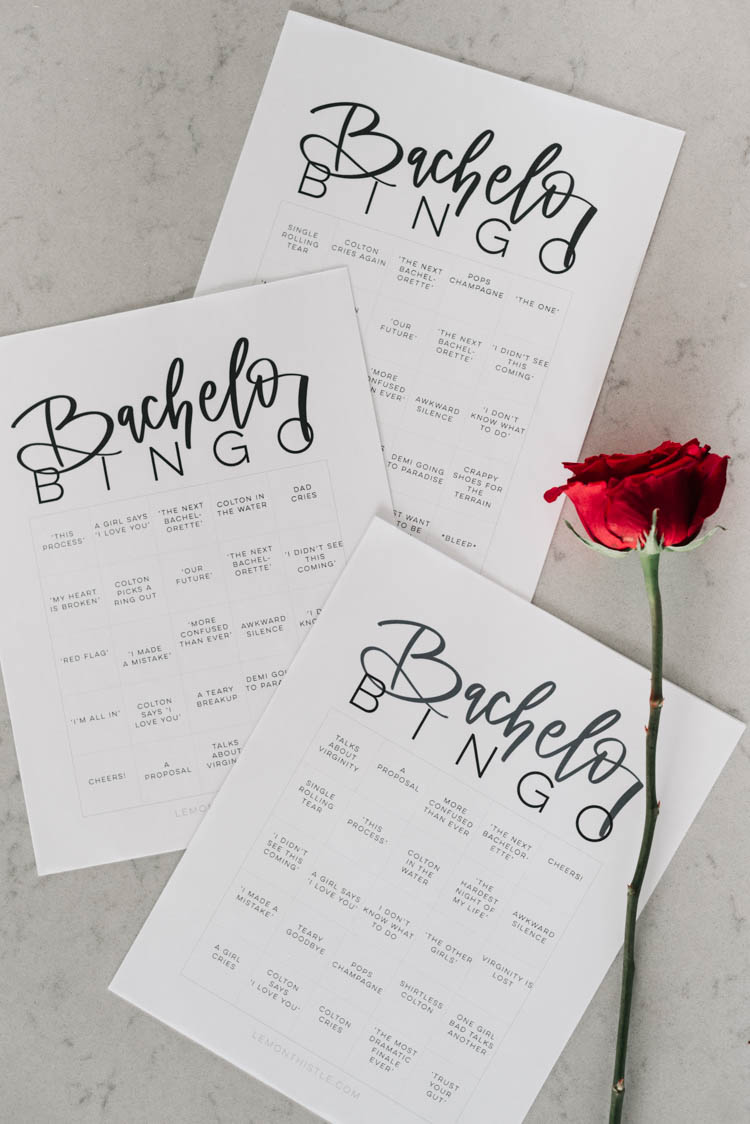 So I put together this one for the two night finale (we are actually watching them both tomorrow night so don't talk to me about tonight or I'll cry. Maybe. But probably. Not that I care about trash TV at all.). There are 8 different versions of some common or cliche things that we love to see and here on the Bachelor!
Is this something you guys want to see regularly? Are you a Bachelor fan too? Let me know in the comments!
PS. I definitely bought myself a single rose to photograph this. I'm calling it finale night decor ;)