6 FREE Printable Bingo Cards for Pilot Pete's Season of The Bachelor!
Looking for the current season of Bachelor / Bachelorette Bingo? CLICK HERE TO HEAD THERE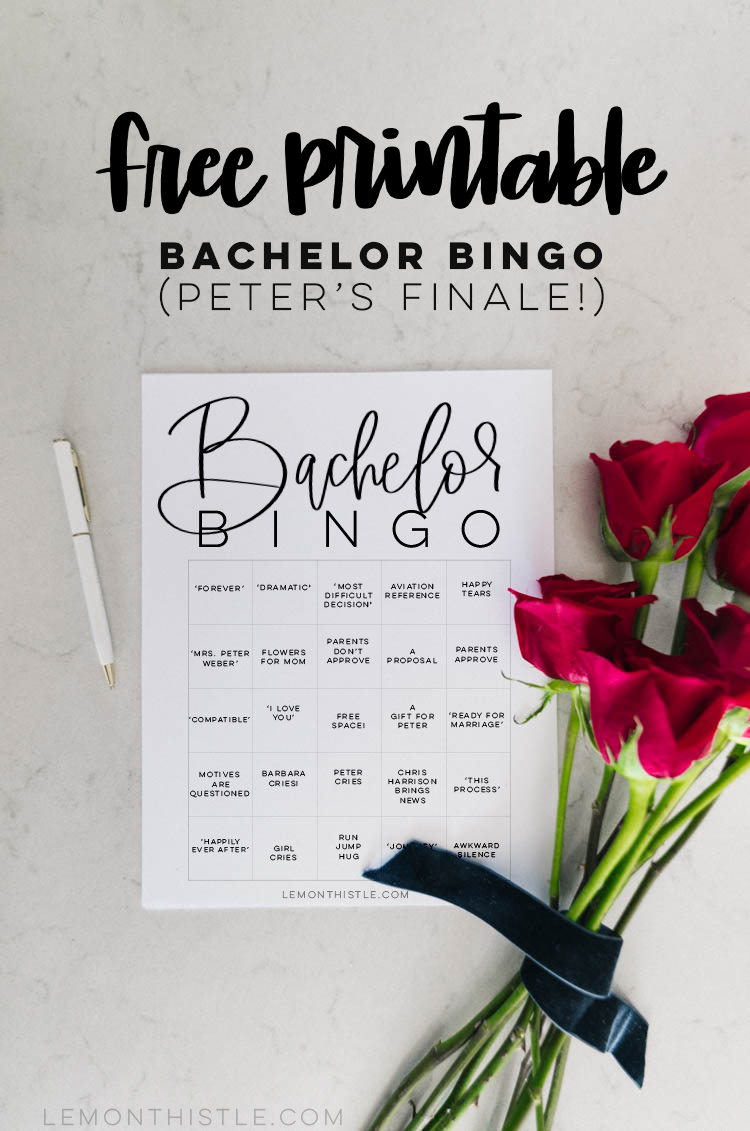 How is it the finale for Pilot Pete's Bachelor season already? I feel like we just got through the Hannah B drama to get to the Alayah drama to get to the… finale?! When did he fall in love?! Did I miss it? Ha!
So you know that it's time for new free printable Bachelor Bingo cards! There are 6 cards with pretty much the same squares but each card is different so you should get Bingos at different times than your friends. There's like… very little I could expect from these coming episodes. Other than Barbara's dramatic plea to get Peter to 'bring her home' (it must be Maddi, right?!)… I just don't even know what's coming this week. Do you have a prediction?
The Bachelor Season 24: Women Tell All
The Bachelor Season 24: Fantasy Suites (Episode 9)
The Bachelor Season 24: Hometown Week (Episode 8)
The Bachelor Season 24: Episode 7
The Bachelor Season 24: Episode 6
The Bachelor Season 24: Episode 2 – 5
The Bachelor Season 24: Premiere (Episode 1)
As per usual, there's 6 free printable bachelor bingo cards in PDF format. Just double click that link above to download the .zip folder, then double click that folder to 'unzip' and see your bingo cards! There's 6 to choose from… or print them all if you're having a party! #jealous
If you're sharing your watch party on social media, I'd so love if you tagged me so I can see them in use! I'm @colleenpastoor on IG :)