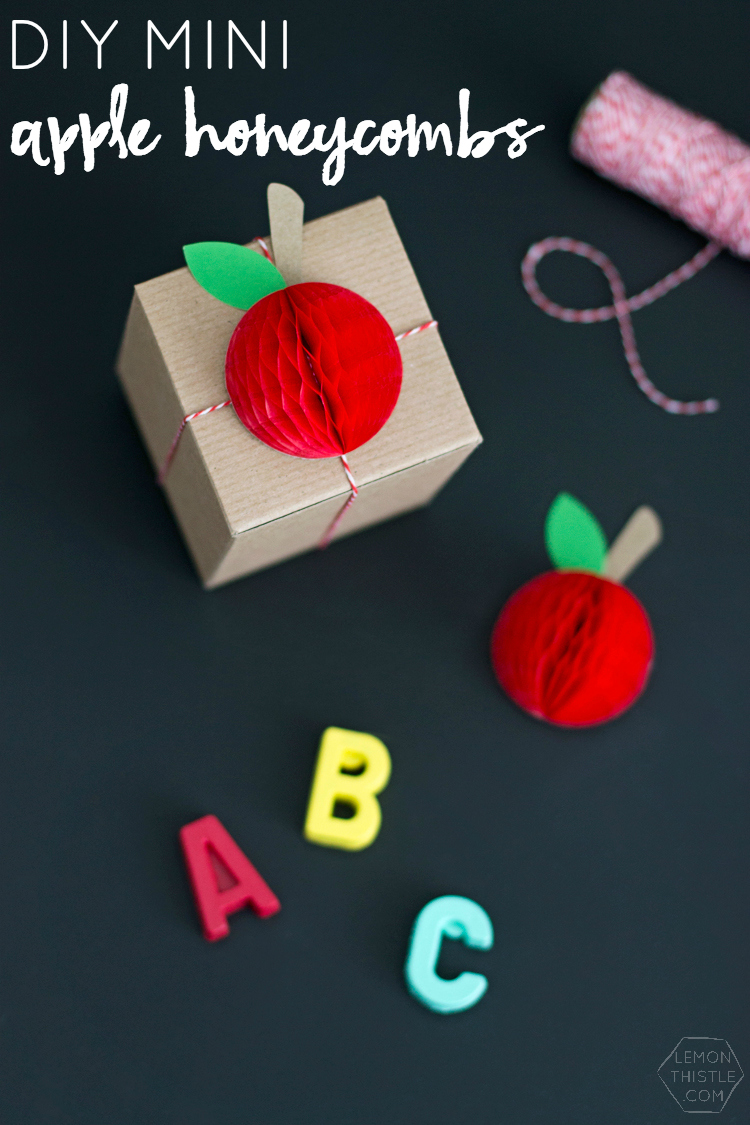 Brie again, from Like the Cheese, and I'm here to remind ya'll that teacher appreciation week is right around the corner. How cute are these adorable lil' apples. They make the darndest gift toppers, don't you think?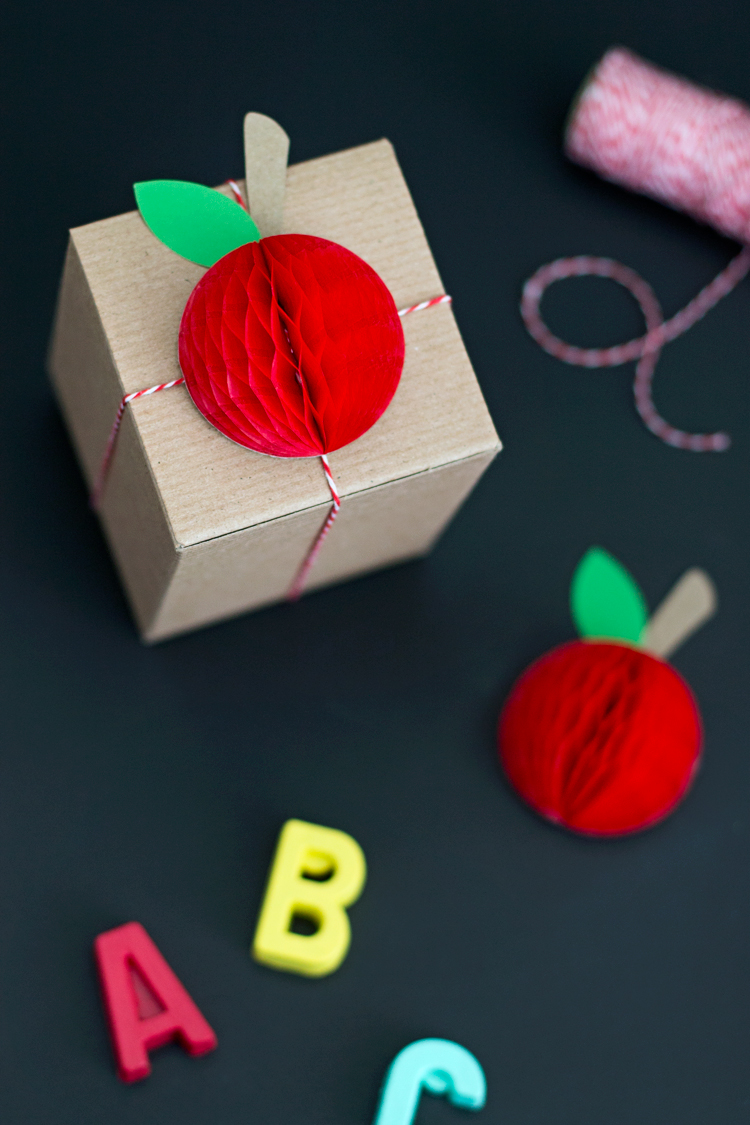 Supplies
Red Honeycomb Balls (I get mine HERE)
Brown and Green Card Stock
Red Bakers Twine
Double Sided Tape
Kraft Paper Box
Making these teeny tiny apples is easy peasy. It's as simple as cutting a stem and leaf from card stock.
Directions
Step 1: Freehand a stem and leaf from brown and green card stock, and set aside.
Step 2: Fold a red honeycomb ball in half and secure to the top of your gift box. Usually honeycomb balls have sticky tabs already in place, if not, double sided tape works PERFECTLY.
Step 3: Scooch the stem and leaf under the top/center of the honeycomb ball and secure with double sided tape.
Be sure to fill the box with goodies (obviously) beforehand and secure with bakers twine.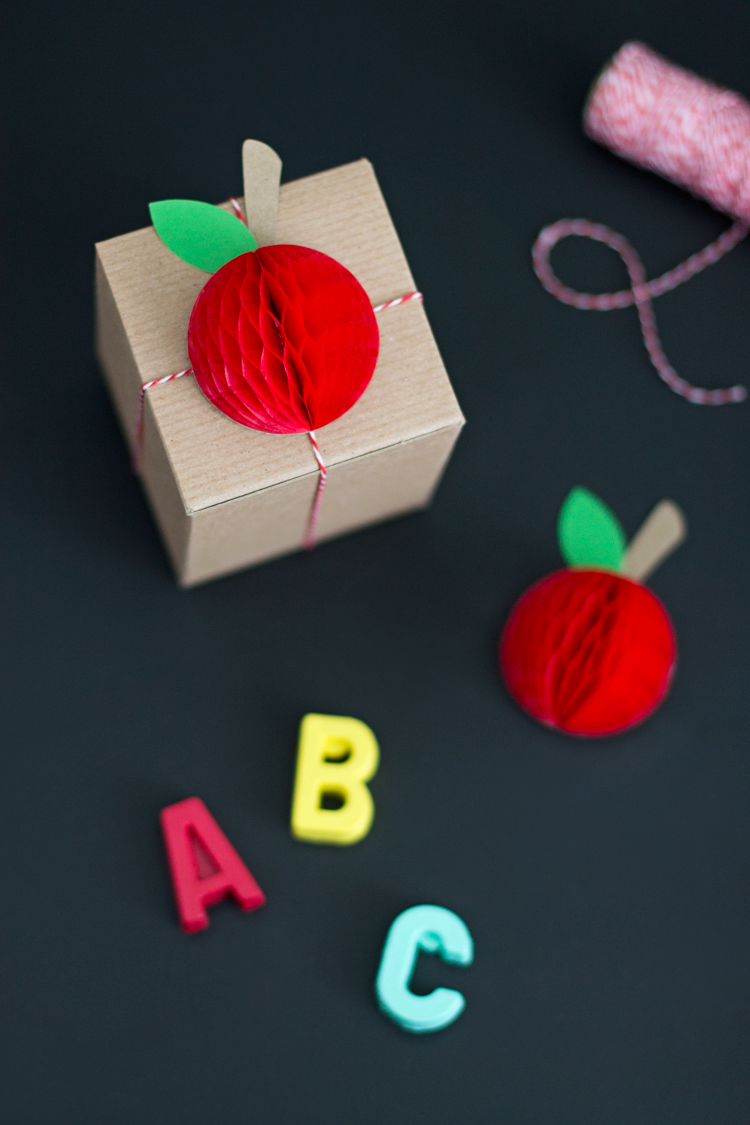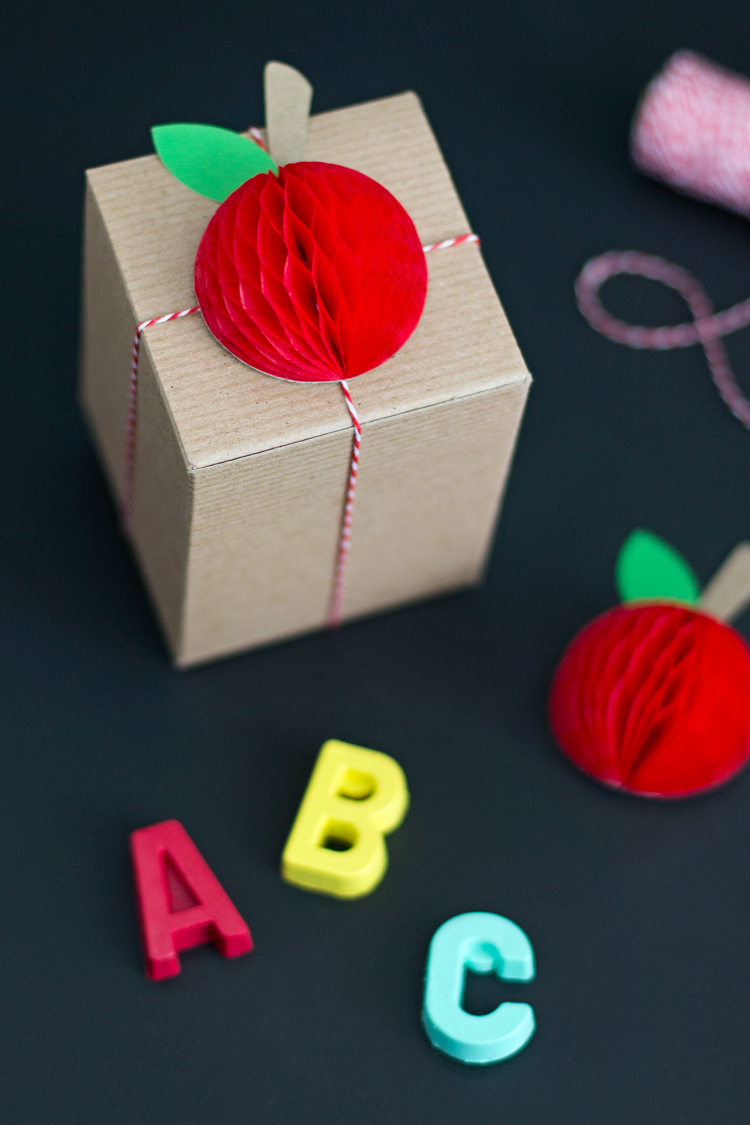 Viola! Told you that was gonna be easy! My brains running amok with all kinds of different ways to use these lil' guys. How cute would a mini apple garland be? Maybe even upsize the honeycomb balls and make a GIANT apple garland? Endless, super cute, inspiration.