Hello and Happy New Year friends! I just wanted to pop in and let you know what we've been up to the past few days…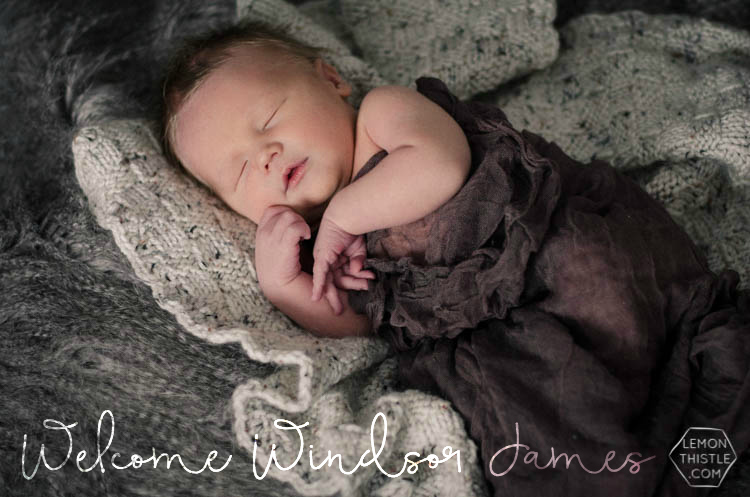 A baby! We were so pleased to welcome baby Windsor James to our family on his original due date (how often does that happen!?) December 27th at 2:26 in the morning. He weighed a whopping 8 lbs 8 oz (huge compared to the twins!). It's been so fun having him home and seeing how much the twins are smitten with him (I don't blame them one bit). This second photo is of them meeting him at the hospital, and it melts my heart.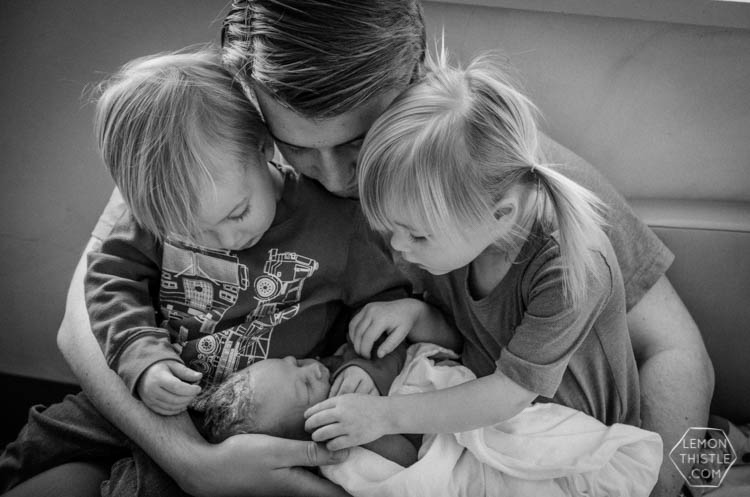 While I'll be busy enjoying baby snuggles for the next little while, I have some rad posts coming up for you. And when things settle down a bit I'll give an update on how we're all doing and share a bit more about this little guy.