So you wanna learn with Lemon Thistle? Rad!
Here you'll find the online courses available through Lemon Thistle. Since they're online based- you can live anywhere in the world to participate. If you have ANY questions about them at all- you know I'd love to hear from you [email protected]
I'm busy working away on a new course that will be available soon BUT I've got two for you to check out right now! If you'd rather learn in person- check out my local workshops! Want to be kept in the loop for future courses? Sign up to my email list and be the first to know!
My goodness, this is my FAVE course. If you've been interested in brush lettering (the less scary sister of calligraphy) this is such a great way to learn! It's self paced, video and workbook based, and chock full of resources. It's perfect for the beginner- from what pen to use and how to hold it to flourishing and composition. Want to find more? Check it out!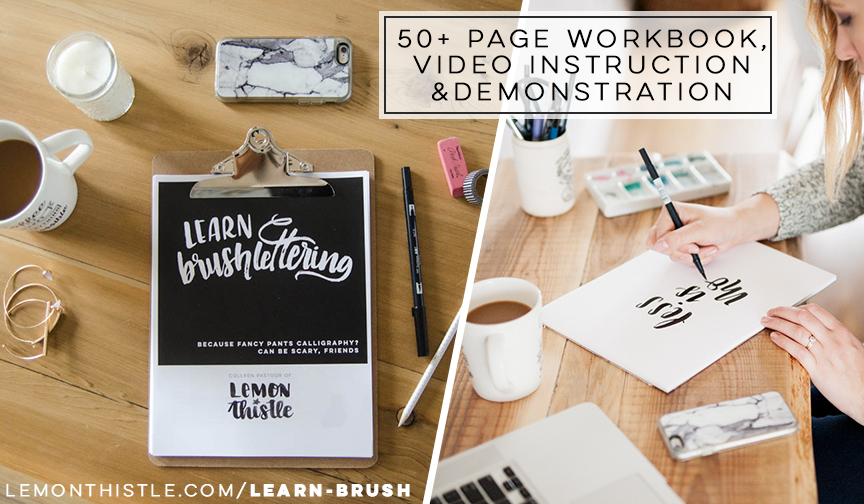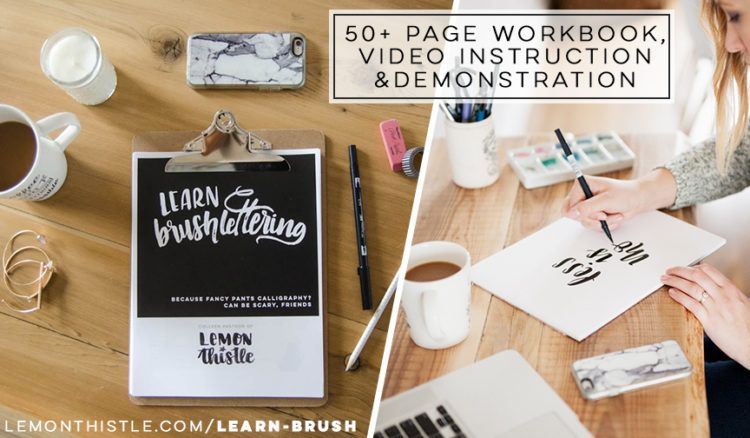 This is a mini but it is SO full of practical ways to get the ideas flowing. If you are a creator or you want to be but you struggle with the demand to keep ideas coming… this one is for you!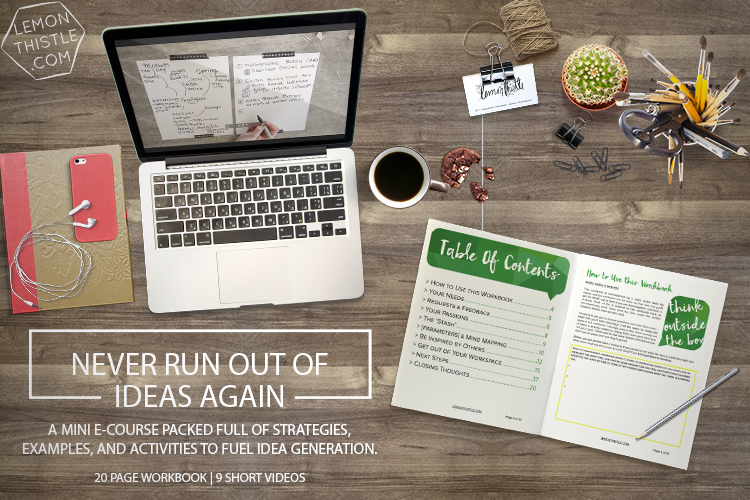 Want to stay in the loop of new courses as they're added? Join the email list below! This mini course is video and workbook workbook based. It's designed to not only give you strategies to tackle your idea block, but gives you practices that can help change the way you view idea generation (and it's not a scary thing!). Ready to learn more? Check it out!