I know I'm overdue for sharing an 'around here' post considering the last one I did was to tell you we were expecting a third baby! Well… he's here and already 5 months old somehow! This year has been such a whirlwind so far, you guys. I'm loving every minute of it though. So in a BUNCH of iphone photos… lemme try sum up our past ten months for you, why don't I?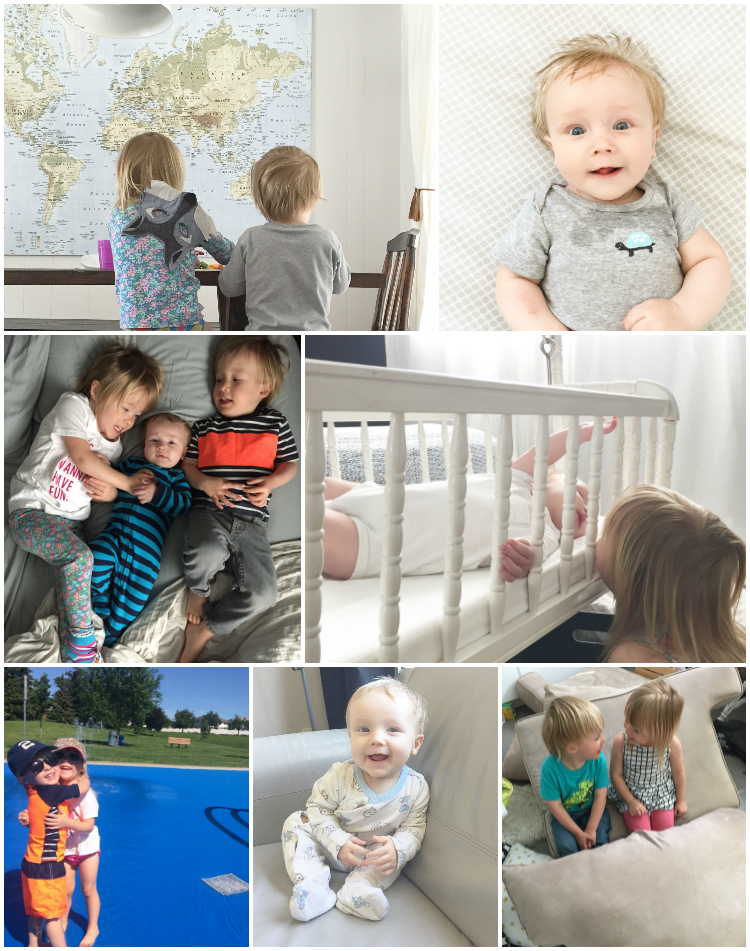 Christmas brought us the best present ever- baby Windsor! And I can't believe how quickly he felt like he'd always been a part of our family. I thought we might have a difficult time with the twins getting used to having another body around- but they've been so wonderful with him. Every morning when he wakes up, they light up and run over to greet him. They love to jump up and down to make him laugh, make faces at him to make him smile in the car… they're really sweet to him. Of course, they have their moments where they love him SO much that they are rough… Windsor will be a tough kid, I'm sure.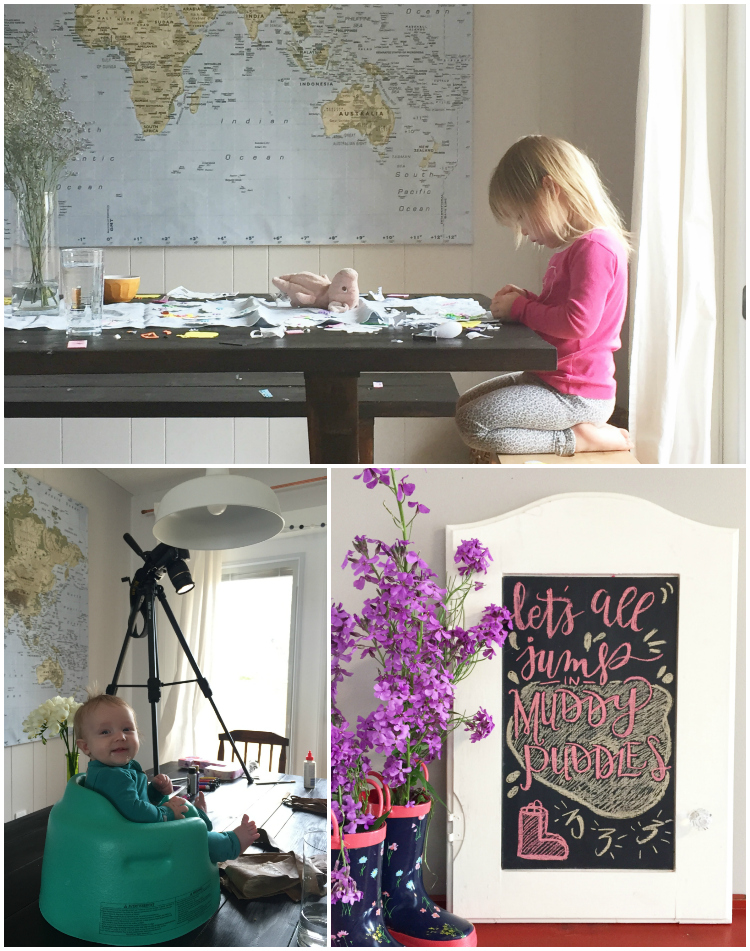 Since I'm not working a 'real' job right now… I didn't take much of a break. BUT that said… I really love what I'm doing. I've found it a fun challenge to include the kids in what I'm doing- Aubrey is an all star crafter, she could sit there with stickers or paints for as long as I let her. Emmitt isn't much into the crafts but he loves to 'work'. He calls himself a 'worker man' and will hand screw drivers, nails, and the tape measure all day long. Since colouring seems to be a hit lately, I've been taking more time to practice my lettering which has been fun. I love getting to letter fun things like signs for our friends' kids parties- instead of just for myself! And since you guys are so sweet and I've gotten a few emails asking how I do 'it all'… I totally don't. There are stacks of dishes and it's rare our house is really completely clean. My amazing sister in law also takes the twins once a week so I can hammer out some work. And she does such fun things with them- that photo of them at the splash park in the first set is from yesterday. Confession… I've never taken them there myself ;)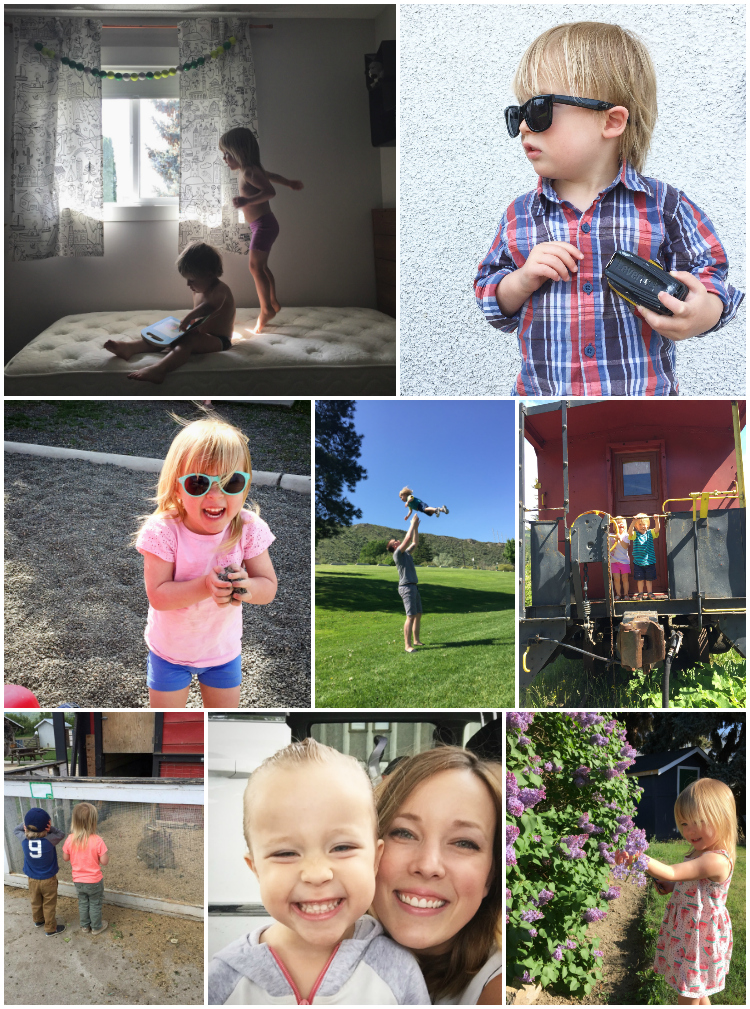 I'm learning quickly that two year olds are buuuusy. We try to get out as much as possible but some days it's hard with all three of them. I feel like we're a pretty good balance of getting outside and having adventures to staying at home all day in our PJs doing laundry. Speaking of home… renovations are fiiiinally getting to a point where it feels like the house is fully ours to use. We still have a ways to go, but we're in the basement (hurray!) and I have some fun room reveals coming up for you. Like maybe this week if I get my act together ;)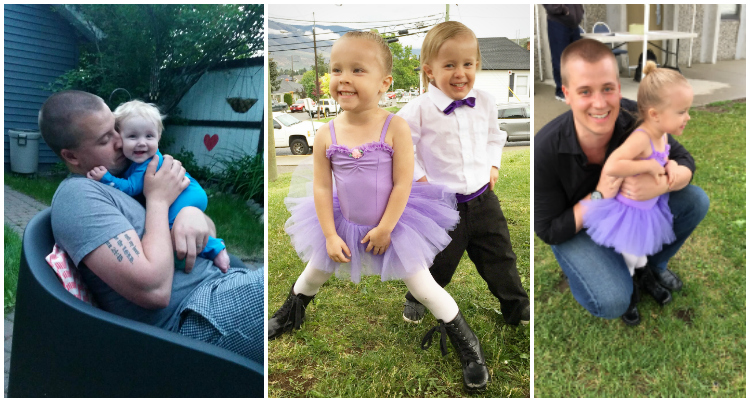 Other than Windsor growing at a crazy fast pace… the twins are too! They had their very first dance recital and they totally stole the show. I shared this on Instagram, but the second night Emmitt decided he was done before the dance was over and tried to 'drive' his hula hoop off the stage (this is the very last thing they do before their dance is over) and Aubrey wouldn't have it. She ran back and grabbed it to keep the hula hoop where it should be. They had a tug-o-war the rest of the dance… I cried laughing, you guys.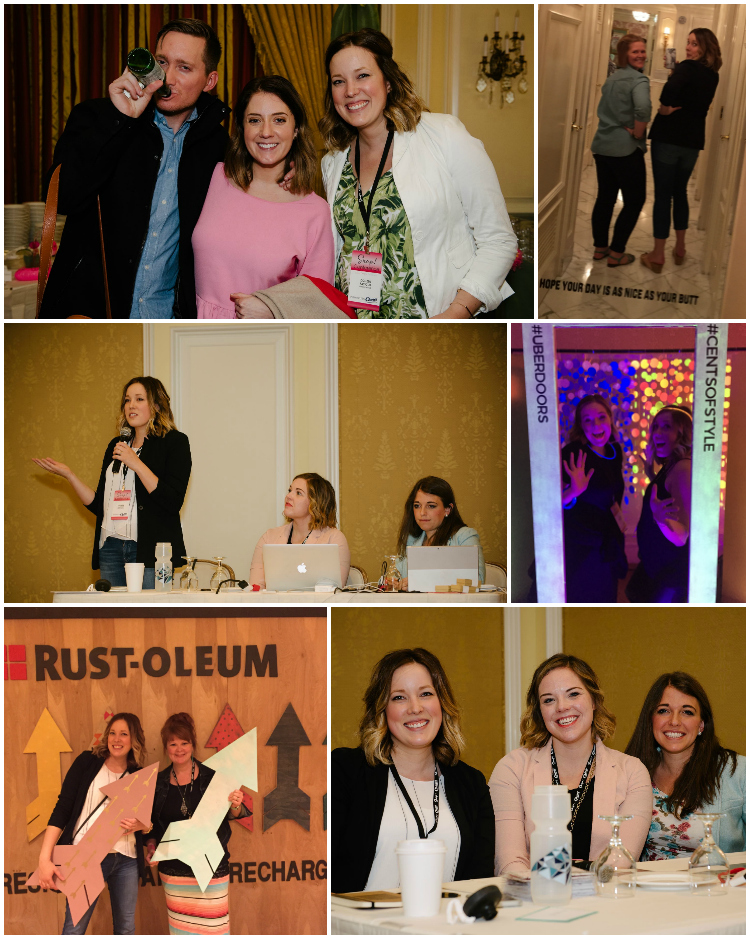 Last thing… I didn't do a SNAP re-cap this year (here's last years) because I've had too many fun projects to share with you! It was really wonderful again though- I totally recommend it to anyone considering a blog conference. Not only did I learn a lot and get to meet some rad people, but this year I spoke with the lovely Alexis from Persia Lou and Sara from Confetti Sunshine about idea generation, organization, and pitching. It was so encouraging to hear from other bloggers that they found it helpful because I don't even feel like I'm doing this right most of the time!  But really… SO many rad people. I'm not sure if it's just because I wasn't preggers this time around, but meeting ladies I've become friends with online (and midnight burger runs) made for a worthwhile trip (even though I was away from the babes for FIVE days!).
Anyways… that's what we've been up to. I would love to hear how the first half (seriously, halfway through already!?) of the hear has gone for you! Shoot me an email or sound off in the comments. I would LOVE to get to know you on social media. I'm on Instagram daily (@colleenpastoor) and am learning the ropes on Snapchat (@colleenpastoor there too- I'll put the snapcode below). If you're already following me there- you probably have spotted most of these pics already ;)