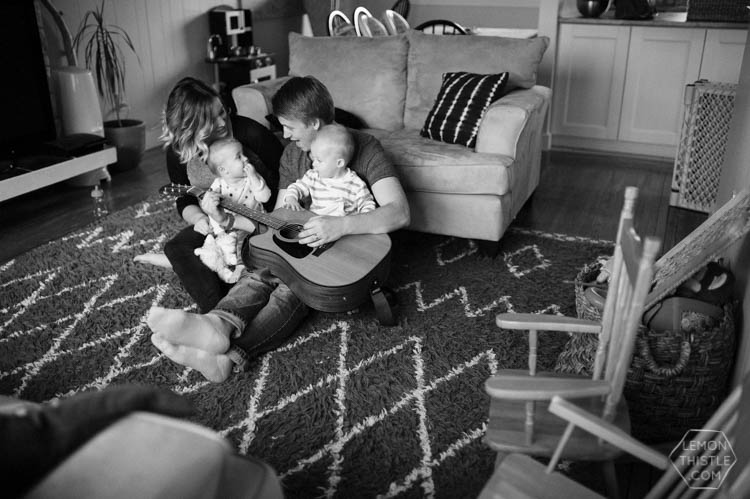 I'm alive! It's only been a week since I've posted but it feels like FOREVER. It it weird for me to say that I miss you guys? I wasn't around on here… or (for probably the first time ever) on any social media for a little while there. I thought that it was time I shared an 'Around Here' (life update) post and what better way to do it than with my lifestyle family shots from this fall with the fabulous Troi Crombie!? Normally I would share some photos from what we've been up to lately- but we've been up to is SICK. So I figured you'd rather see photos from when we were healthy (and there is no baby boogers in these photos- promise!).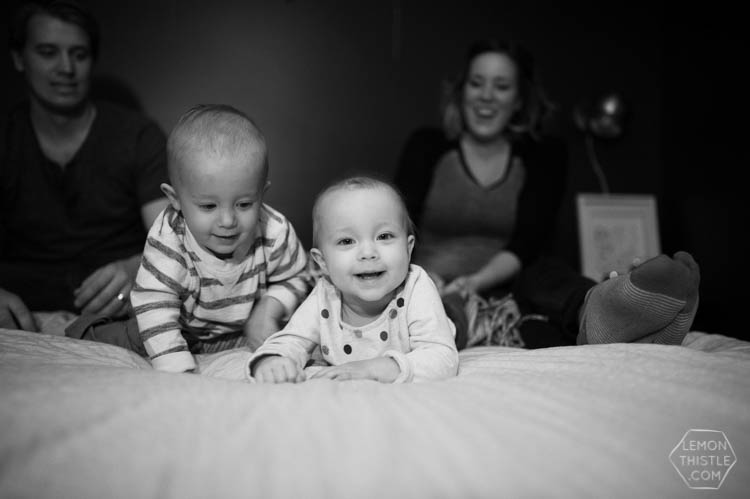 Before I chat about the lately… a little about these photos. You've probably heard me rave about her here before but Troi Crombie is a good friend and one of my favourite ever photographers. So anytime we have an occasion (or just want photos), she's the girl I call. You can see our maternity shoot with her here (it was featured on The Little Umbrella here– she's just that good!). I really needed a headshot for this site (yep, that one on the sidebar is thanks to her too) and we wanted to get family photos for our Christmas Cards. So in last minute fashion, we took these in November. Why lifestyle? I shared the maternity photos my hubby took of me right before our babies were born and I shared on Twiniversity why I love them so much (along with my thoughts on body image during pregnancy)- they're in our home, how we live and that's so special to me. SO we decided to do a full lifestyle session, in our home where we're all most comfortable.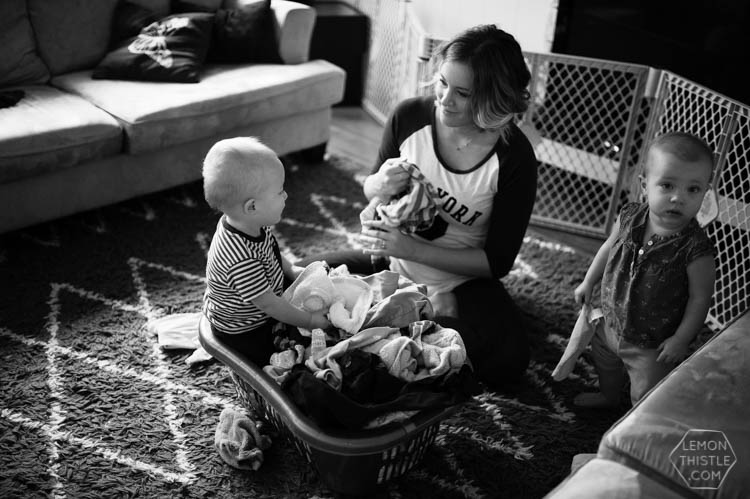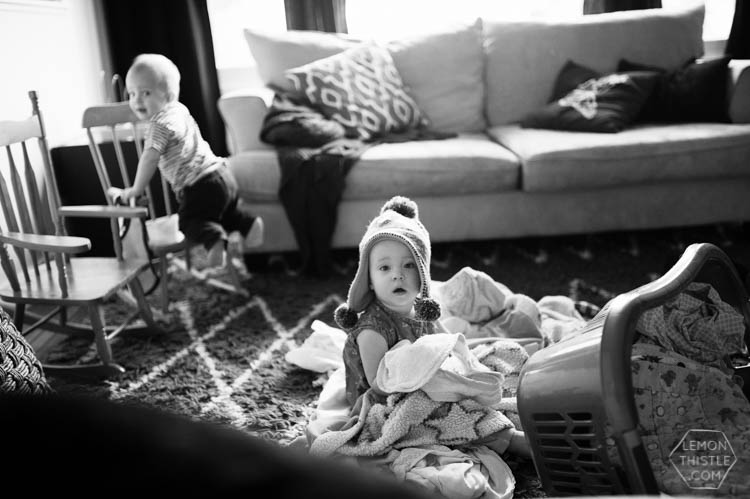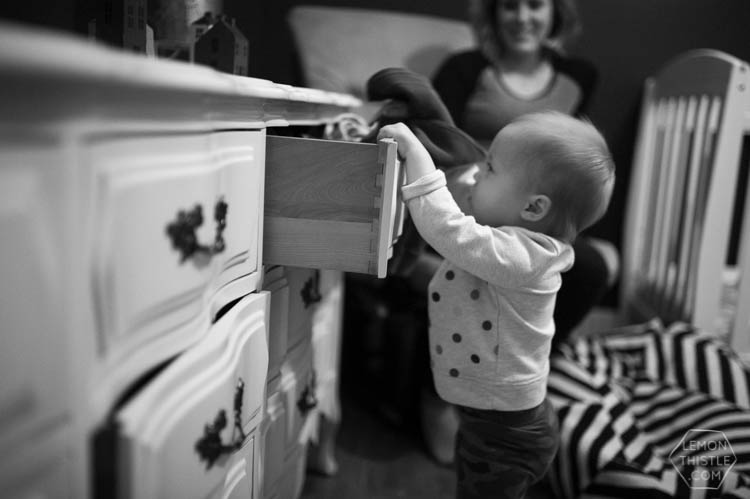 She captured the unfolded laundry, the stains on the couch, and babies in diapers and I couldn't be more pleased with these photos! They really are a reflection of how we live. I would have loved to have our space 'finished' for these photos- but let's face it, we're living through renovations and we're okay with that! So this is what our house looked like in November. My babies love to dress up in their winter hats all year round (Mitts are the newest obsession) and always 'help' with laundry (you'll know that's true if you follow me on Instagram). Anyways… enough about November…now I'll tell you what I've been up to lately!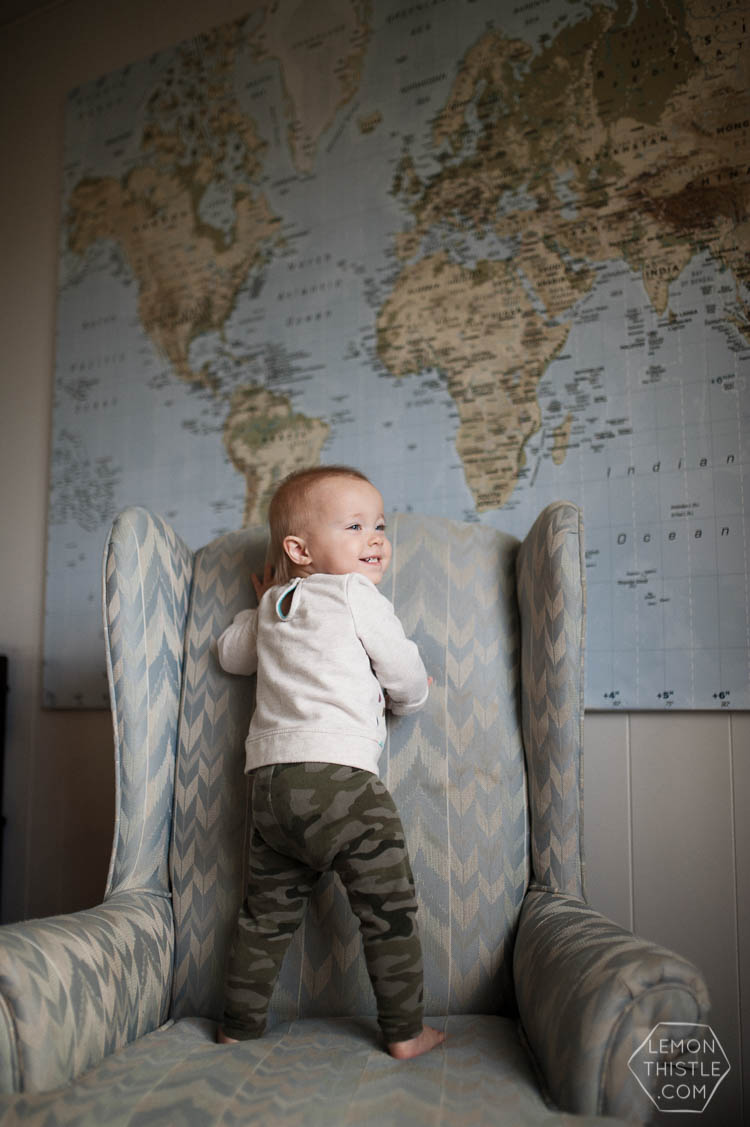 Um, not a lot. Guys, we've been SO sick! I don't say this to complain, but I haven't eaten an adult sized portion of food in over a week. But we're on the mend. We've actually been sick for about three weeks now- some of the longest weeks we've experienced as parents (other than the weeks in the hospital). But at first it was just bad coughs and colds… then the fevers hit the babies. Then the stomach flu hit me. Can I just say that my hubby has been amazing through this all? There was four days where I couldn't stand up and he stayed home from work and took care of two sick babies. Then went in to work after they were asleep in the evening or after we got back from the hospital at four in the morning. I'm the luckiest girl, really. I was also reminded this week how blessed we are by friends and family. We had shakes and meals dropped off for us (and coffee for Shane) and even some cleaning help. If any of you family/friends are reading this- thank you, thank you!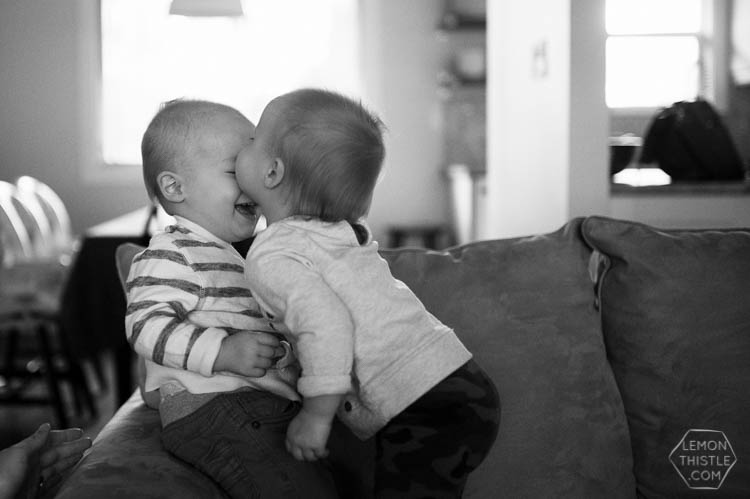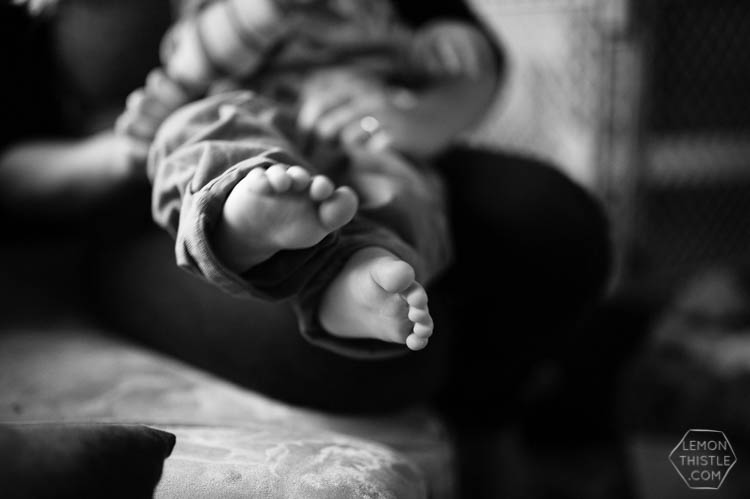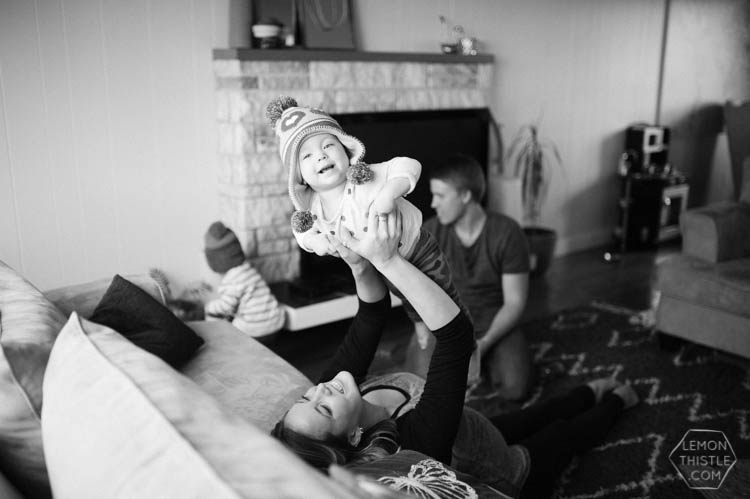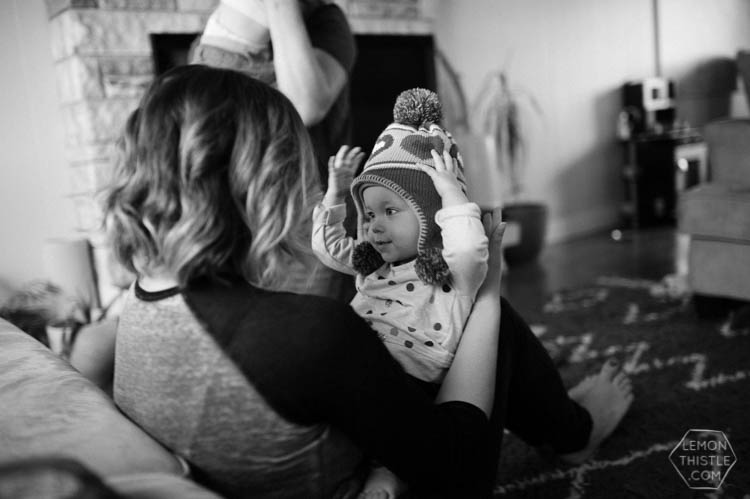 Other than that, we've been plugging away at our bathroom renovation. Again, if you follow me on Instagram– you'll know this already, but our bathtub has been a leaky pain in our butt since we moved in. It was the one original fixture we were going to leave until next year… but we finally pulled the plug (see what I did there?) and put in a new bathtub at the end of January. I tiled it and we've just been working on drywall touch ups, installing new baseboards and such since. We've also put down a temporary new floor. Since we hadn't budgeted for this reno, we've left the rest of the bathroom (vanity, toilet) alone- so couldn't update our floor yet. But we found a pretty good temporary solution! I'll be sharing the reveal over on Remodelaholic in March (what!?) because I'm excited to announce that I'm their newest contributor (woo!).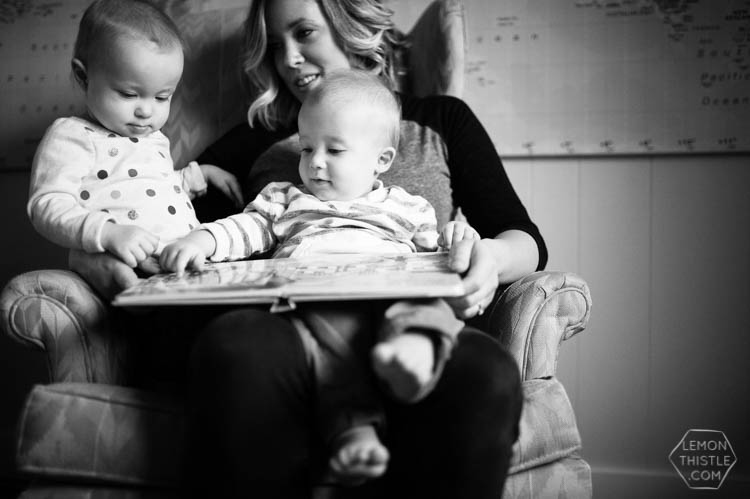 We've slowly been working on other parts of our renovation as well. We tiled our entry way (but have yet to grout) and are almost done the electrical and ducting in the basement to get started on our half of the space! Shane also re-strung (I'm not sure if that's the technical term) the stairs to the basement so we can finish them when we do the basement floors. I'm telling you guys this not because it's super fun- but just so you know we are doing stuff! And I'm not excluding you on purpose- it's just not very fun 'take pictures' kind of stuff. When it is fun stuff, I promise- I'll share!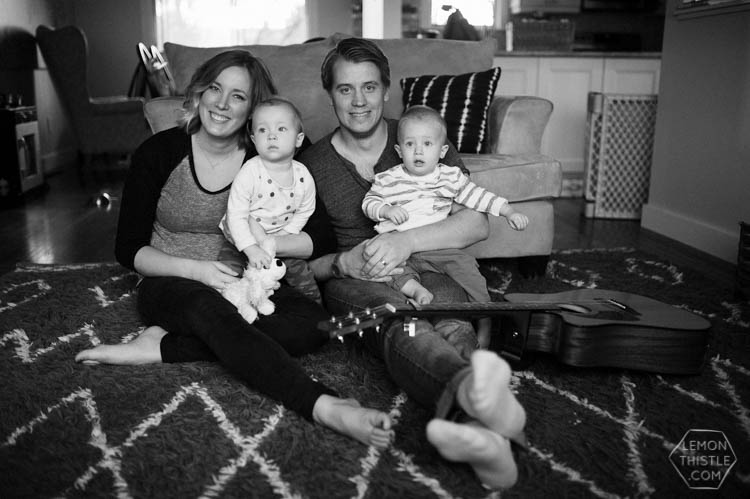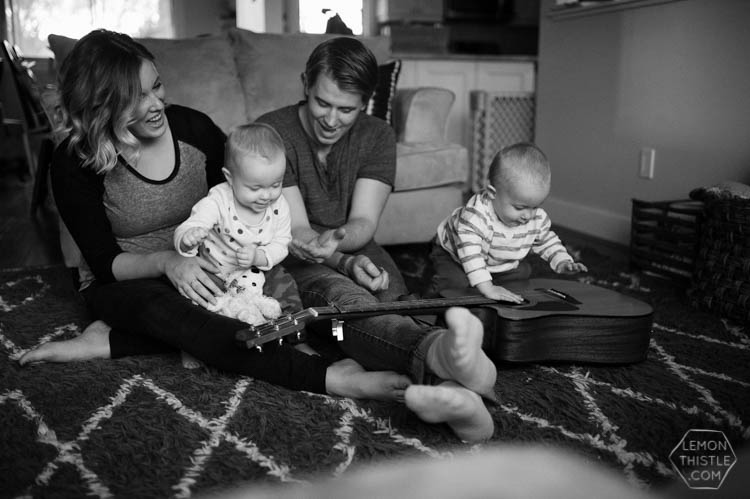 Other than home stuff- the snow is melted around here so we're getting antsy for spring. The twins SO enjoyed the snow… they loved getting dressed up in the gear (sometimes they'd cry if I said we didn't need our snowpants) and shovelling snow was the 'big' activity around here. Speaking of big… these photos seem like ages ago. I think my kids look like toddlers now, not babies. I can't believe how fast they're growing (new shoes- again!) and every day they learn something new. They're such book worms and can point out and name so many animals and things in the books now, I'm always so impressed.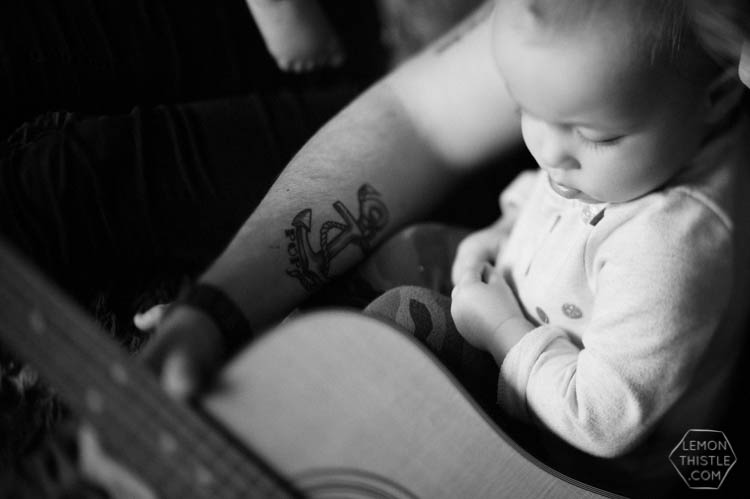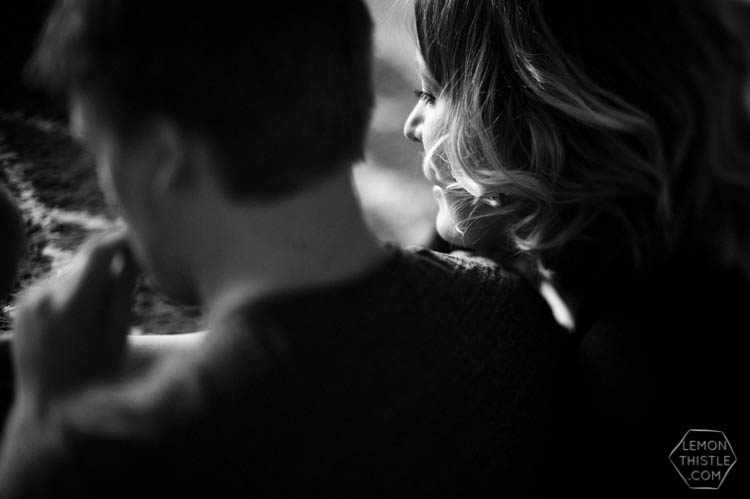 I'm so thankful that I'm able to stay home with them every day. We definitely sacrifice for it and barely make it work some times- but I'm working hard to make this blog a little source of income to be able to stay home with them. I'd love to be able to do this without working part time out of the house (like I was in the fall). So thank you for reading here and supporting me, you're the best! I'm so grateful for each and every one of you- I really love doing this, and I feel so lucky that it let's me stay at home with my babies. I'm also really blessed by my friends that put up with my sometimes stressed self that is working even when I'm not- thinking of ways to grow and better this little blog.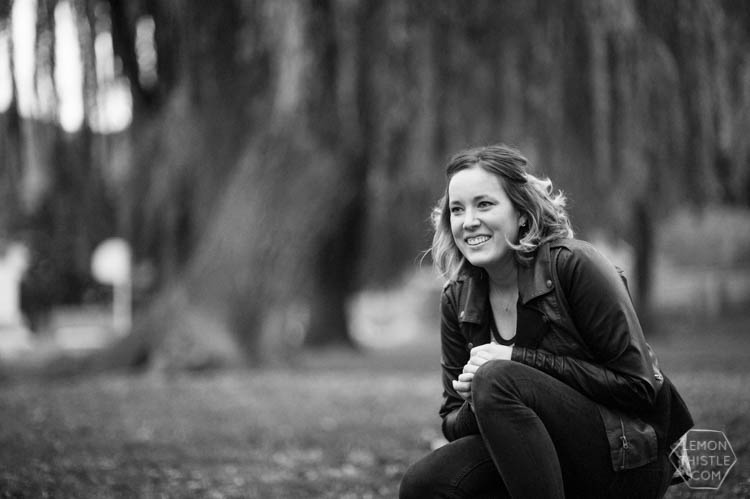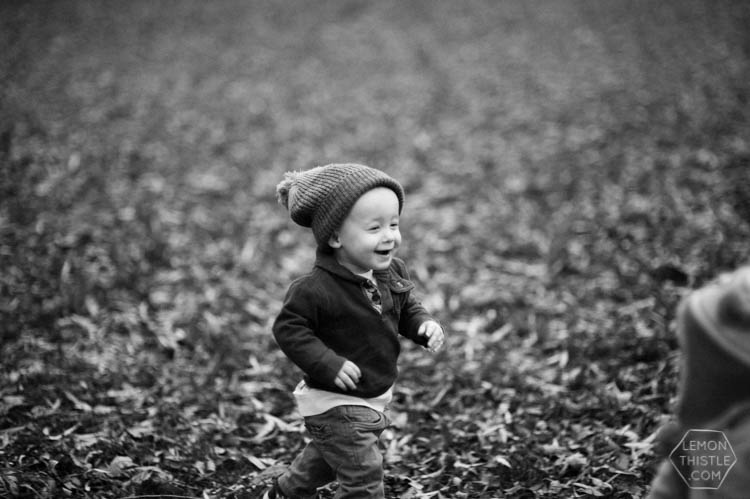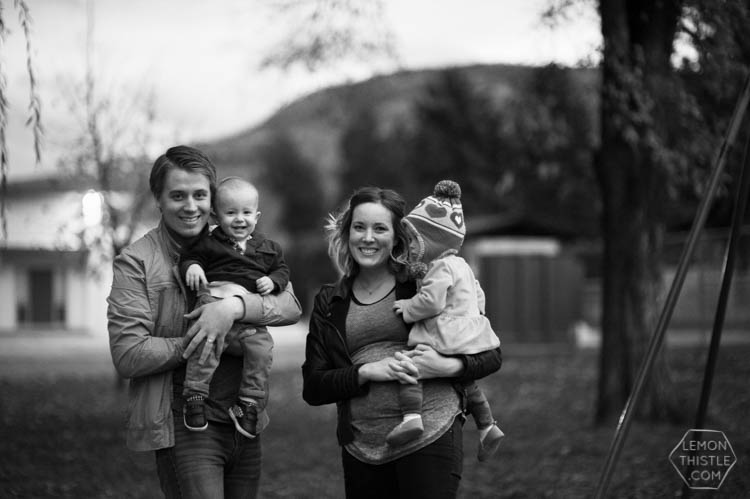 Anyways… I think that's enough for today? I'm going to go and cuddle my incredibly adorable (and snotty) babies now. Tell me you'll go and show someone you love them? That'd be fantastic. If you'd like to check out Troi Crombie's post on our family session… you can here! What have you been up to? I'd really love to hear from you!