I've been waiting a few months to write this post, you guys. Anyone who has seen me recently probably knows by now (because, well… it's obvious) that we're excited to be expecting our third babe! We are due in late December, which feels SO far away, but I know it will come before we have a chance to prepare. That puts me at 18 weeks along and thankfully through most of the nausea and un-fun things like that. But I'm still insanely tired and am kind of missing bedrest (like I was put on my first pregnancy) because I had an excuse to sit and do absolutely nothing all day. But I am super thankful that everything is going smoothly this time around. The only thing that's a challenge is dressing my darn bump because it has been out there for a couple months now! We found out a couple days before I headed to SNAP and in the airport while I was travelling there I had strangers comment on it… seriously (guys, I was like 4 weeks then… or so doctors say!). We hadn't even told our parents! I guess it's true that the second pregnancy you show much, much faster. The past few weeks it's been such a treat to switch to maternity shirts that show off the bump instead of trying to hide it.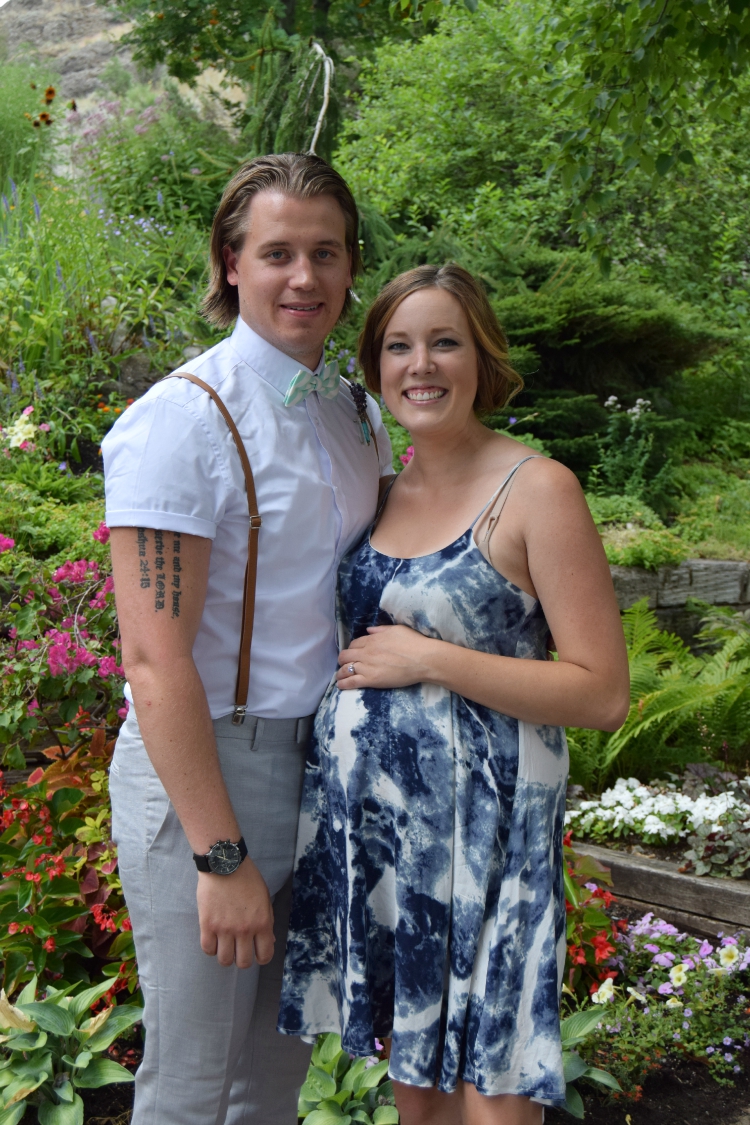 The twins don't seem to totally understand yet, but they have plenty of time. They do like to pull my shirt up to give the baby kisses though, which makes my heart crazy happy. Aubrey keeps telling us it's a brother (although I'm pretty sure it's because we've told her she's the sister, so she doesn't think there can be another one), but Emmitt just laughs and says baby when we ask him. Any suggestions you all have on prepping two year olds for a new baby… I'm all ears ;)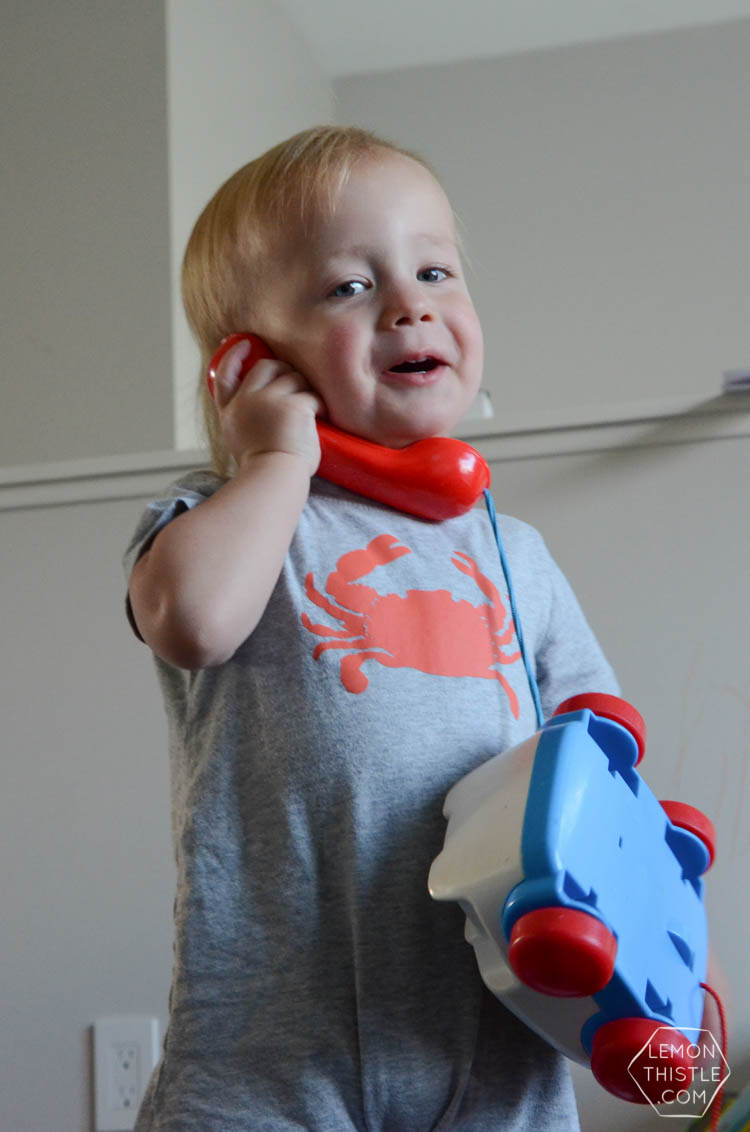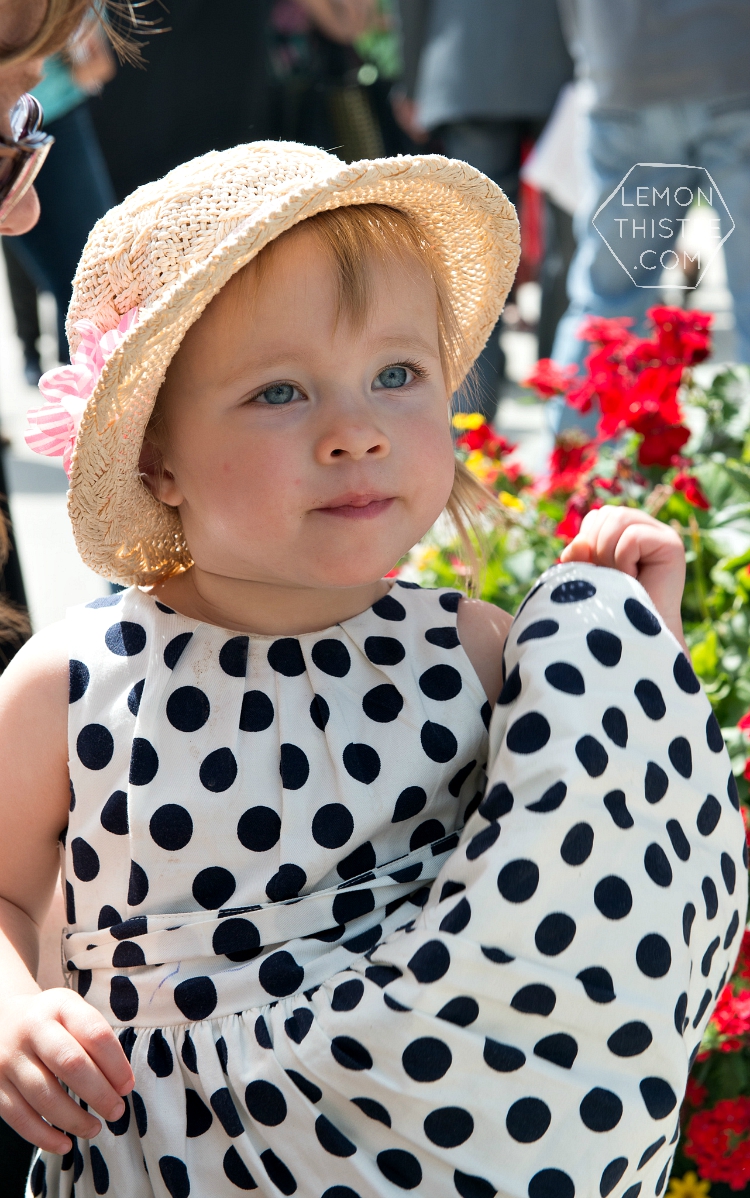 Other than the baby bump, we've been busy this summer! We took our first long road trip since the kids have been… active? We drove 8 hours to celebrate my sister's university grad (woohoo!!) and survived with lots of stops along the way. You can see the little party we threw her here. We finished building a deck in our backyard (another woohoo!) and by we I mean Shane, because I haven't been very helpful on the renovation front lately. I have a couple more projects to do on the deck before we share it with you but let me tell you… it's awesome. We took out the only door to the back yard from our space when we renovated our kitchen last year and since have been accessing the backyard by going downstairs, out the front door, and around the house. I'm so enjoying opening up a back door and letting the wild toddlers run free instead. We're also gearing up to go camping with family and since it's been a year… I totally forgot how. much. stuff. kids need when camping. It's insane, I kind of wish we had a mini van just to fit all the stuff.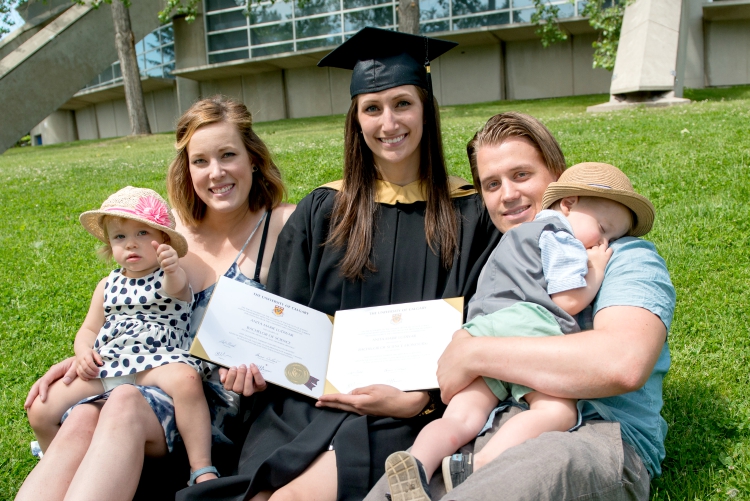 Anywhoo… that's all there is for you today! I'm off to pack for camping. One of these days I'll get a picture of all four of us with this bump but for the life of me I haven't been able to remember. I'm confident baby brain is a real thing and with each pregnancy you lose more of your mind. Anyone with me? So instead, these cute pictures of the babes and a photo of the bump from a wedding last weekend will have to do. Enjoy your weekend, friends!