Each year I like to do a little recap of what our year has looked like- I haven't been very good at keeping on top of 'life update' posts around here and I really like to have record to look back over what we've been up to! Since I use Instagram daily (following me yet? let's be friends!), I've hopped over and grabbed photos from there to help me remember everything that we've been busy with over the year. Plus, I know a lot of you are new to Lemon Thistle (hurray!) so I'd love if you grabbed a coffee and we got to know each other a bit better. Please feel free to tell me about yourself in the comments or in an email! Ready for way too many pictures? Good, me too!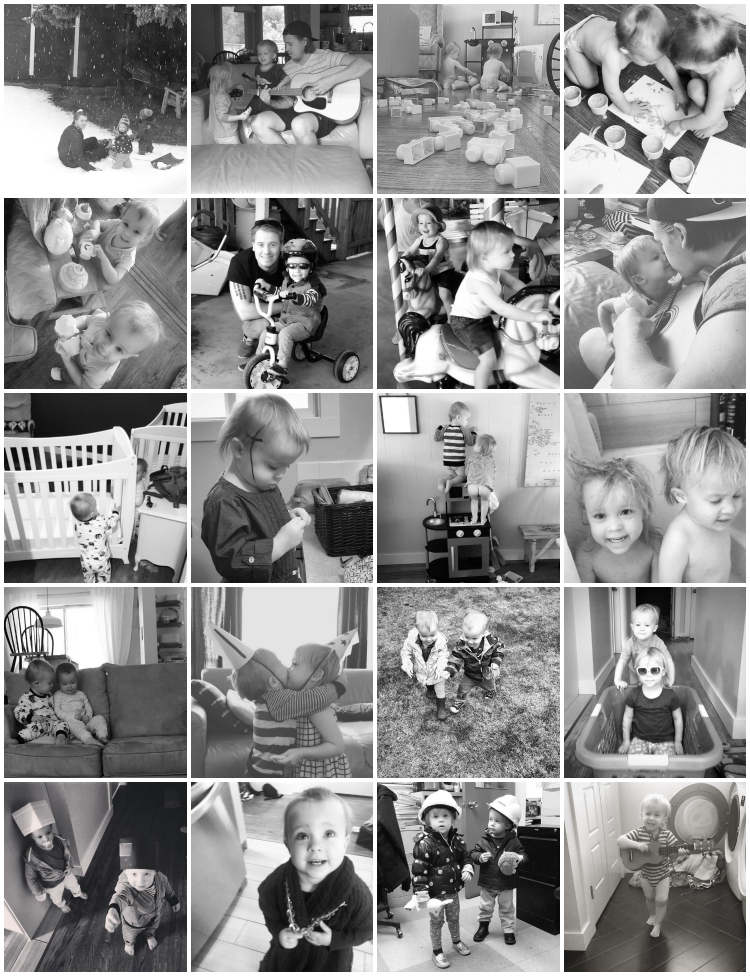 This year was such a whirlwind. Being pregnant, having toddlers running around, working through renovations, and doing this blogging thing has been nothing short of nuts. But I've totally loved it. This year was so much 'fun'. Not that last one wasn't… but the twins are able to play in the snow, build blocks, finger paint, and enjoy daddy playing guitar. That's pretty sweet. They are learning so much every day and playing in new ways all the time, it's fun for me to watch how creative they are. They love to 'make coffee', wash dishes (think water everywhere), ride their bikes, and everything in between.
All that fun hasn't come on it's own though… this year has been so much TROUBLE! They're seriously nuts some days. We're pretty lucky, I know lots of twins are trouble all the time. Ours just are sometimes… but when they are, they're really trouble. Like photo frames off the walls (how did they reach those?) and posters torn to shreds, lotion (where did they find that!?) in their hair/ on the walls/ and in their beds, liquid gold leaf (or makeup or paint or nailpolish) on every surface… you know, the usual.
The twins have also become the best of friends this year. They show so much affection towards each other it makes my mama heart crazy happy. Shane and I love to watch them when they think we're not around. They bring each other favourite toys, give hugs and kisses, and take turns giving eachother 'rides'.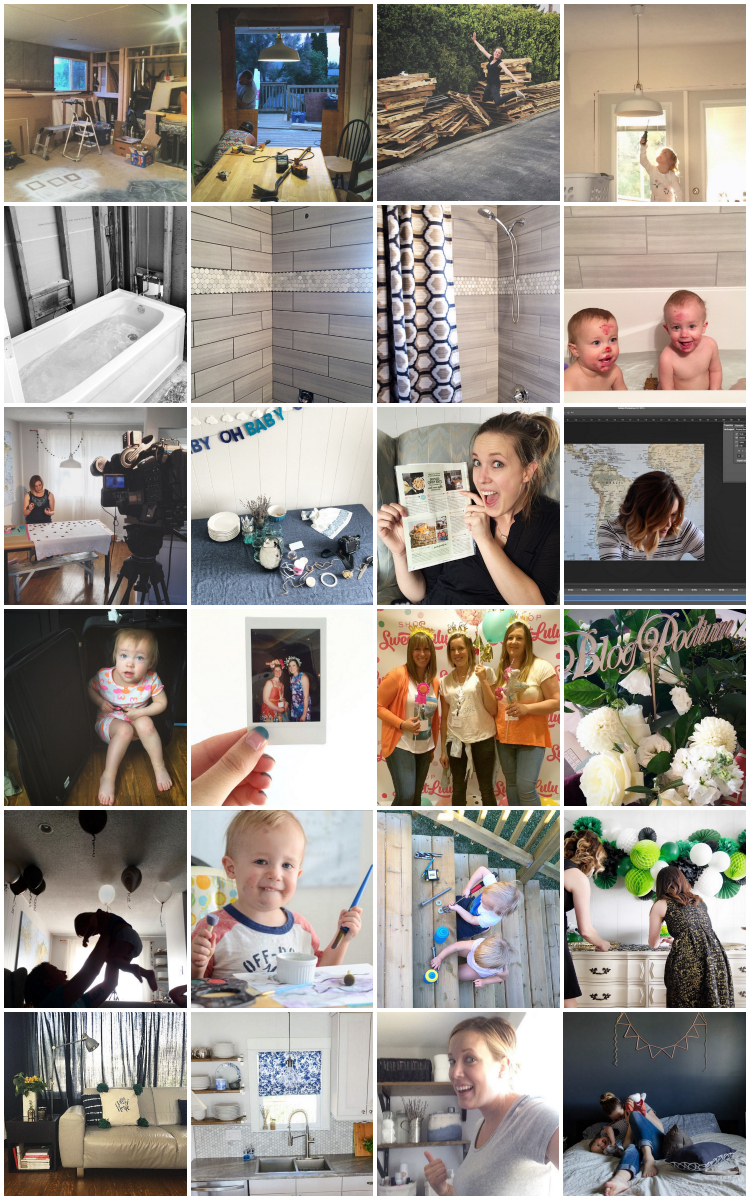 As for this house of ours… we've tackled some major projects this year! A leaky bathtub (surprise!) got a complete overhaul (and new flooring), we built a deck, and we're working on final details of our basement renovation right now. Did we mention all the other non-major renovation things we've been working on?
This blog has kept me busier than I ever would have imagined (thankyou, thankyou, thankyou!). I built on the things I was working on last year- more filming with Shaw TV, more contributor writing, more DIY… but I also had a whole bunch of firsts! I made my first appearance in print (and my second… woohoo!), I made my first self produced video and a whole mini e-course, I opened a printables shop, and I attended my first (and second!) blog conference (and Aubrey tried to pack herself into my suitcase to join me).
This year we really learned (and are continuing to learn!) how to work blogging into our lives. Our daily life often includes balloons or confetti, my kids get in on the painting and fun, and they've become DIY addicts themselves (Emmitt loves nothing more than to 'work'). One of my favourite work/life moments was the Saint Patricks' Day party I styled with my friend Ashton from Bespoke earlier this year. Not only did we have the most gorgeous party I think I've ever been a part of, but we got a weekend with some of our favourite people. When we went to Blog Podium in September, we also paired it with a visit to them… who would have thought blogging would be good for offline friendships too?
We're also working blogging into our lives with lots of small home projects that are turning this house into a home of ours. The rooms are slowly becoming more than liveable- they're becoming places we love to be (and I get to call that my 'job'!).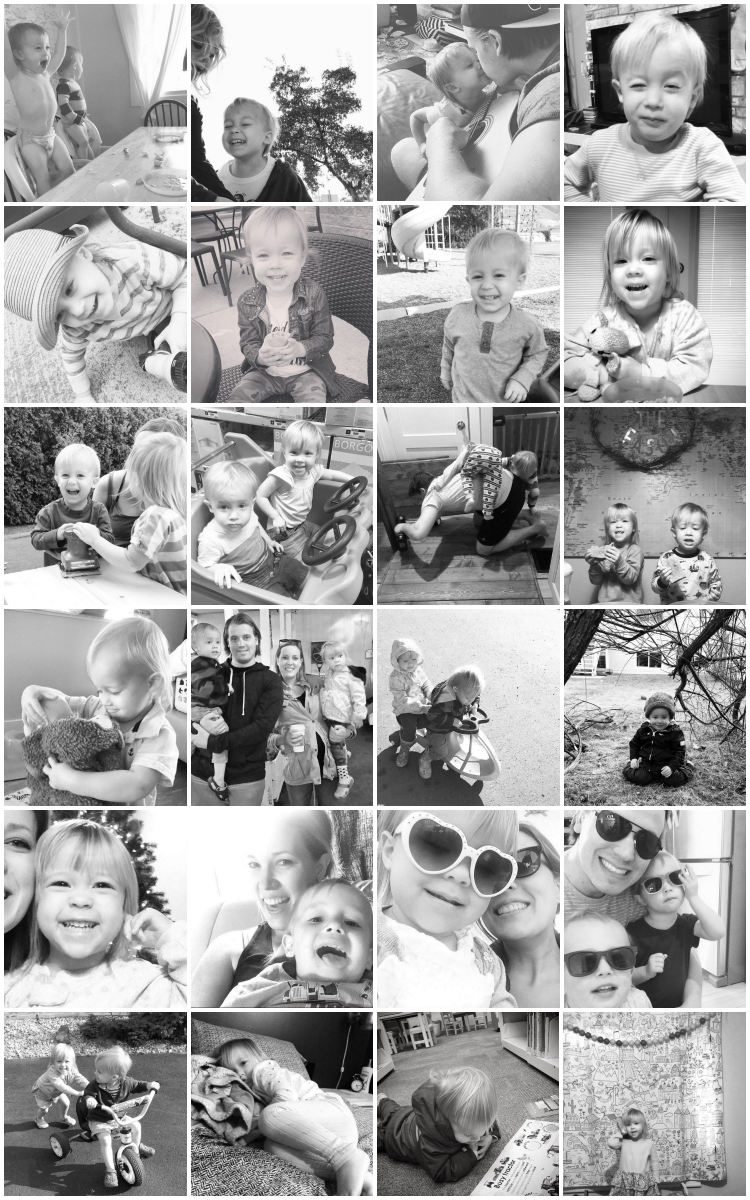 This year I took more selfies than I ever have before… and not because they're my favourite thing- but they're definitely Aubrey's favourite. She's a selfie star. And lately, she's become a photo bug, carrying my phone around everywhere with the camera switched on, asking everyone (nutcrackers, doors, mommy's decorations) to say cheese. I delete about 70 photos off my phone every couple days because of her! The twins really grew into their personalities this year… SO much personality in such little people. They love their cousin time, Starbucks dates, 'working', phone calls to loved ones, and riding bikes more than anything. Did I mention that they love selfies?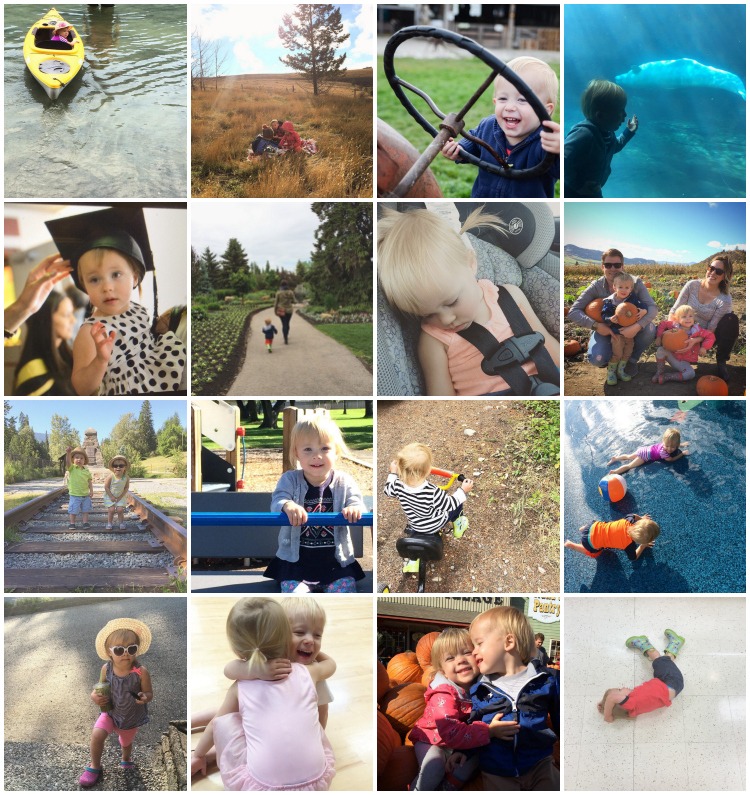 This year was so much 'fun'. and started loving adventure and activities as much as we could give them. We hit the park, explored the neighbourhood, and drove to go on 'adventures'. They have been awesome travellers this year- I can't wait to take them some new fun places in 2016 (now that I wont be too pregnant to enjoy the drives!).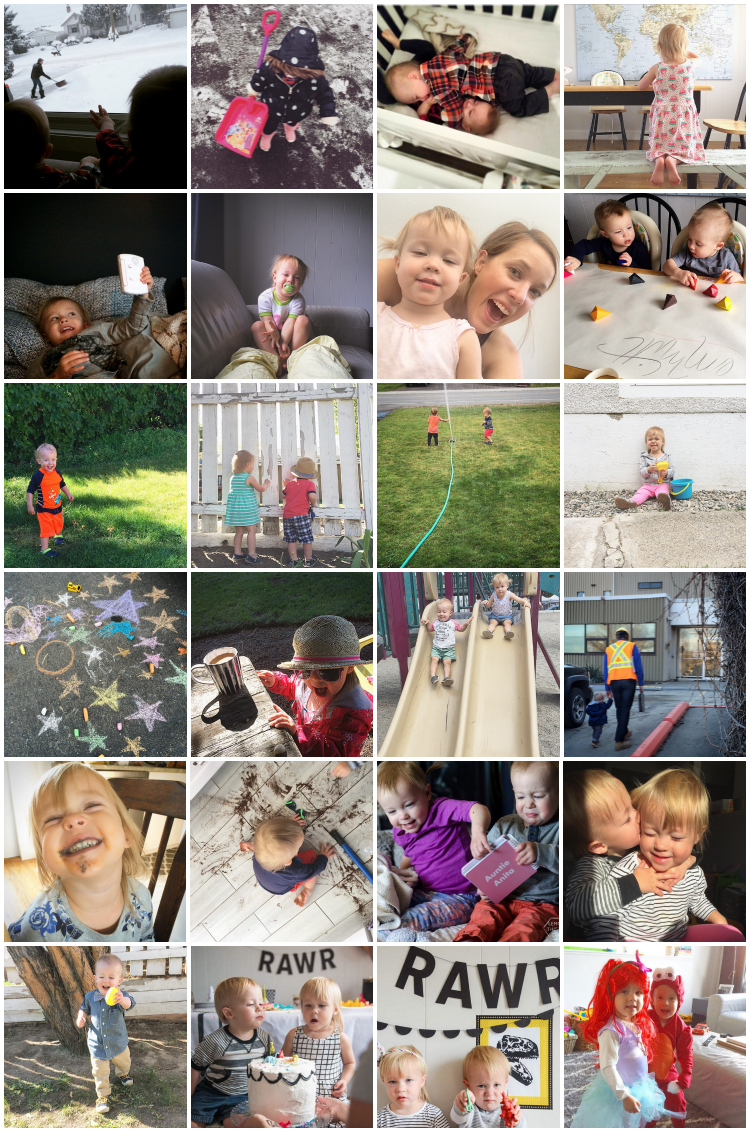 My babies became toddlers (although they seem like full grown kids sometimes). They went from watching daddy shovel snow to shovelling it themselves (without falling over every 5 seconds), from sleeping in cribs to sleeping in 'big kids' beds (I can't wait to share those with you!), and from eating in highchairs to on regular 'ol chairs with forks and spoons. This year I felt so blessed to be able to stay home with them as they grew. The lazy mornings (and evenings) snuggling and taking all those selfies are my favourite.
I love that we are slowly building a home that we can enjoy our life in- and we get to stay home to enjoy it. Before this past year, all our best memories were 'out', now they're right here, and that's pretty amazing. We spent the majority of our days playing in our yard or driveway (or peeking into our neighbours yards), or walking to the park down the street or Daddy's work… also just down the street. I love that although I don't miss out on any of the messes and tears (and there's a lot of both, believe me!) being at home, I also don't miss out on any of the special moments. And that no matter how 'in progress' our home feels, we are still using it to it's fullest… for every occasion. You can read more about how important I feel it is not to put your life on hold for renovations right here if you feel like it.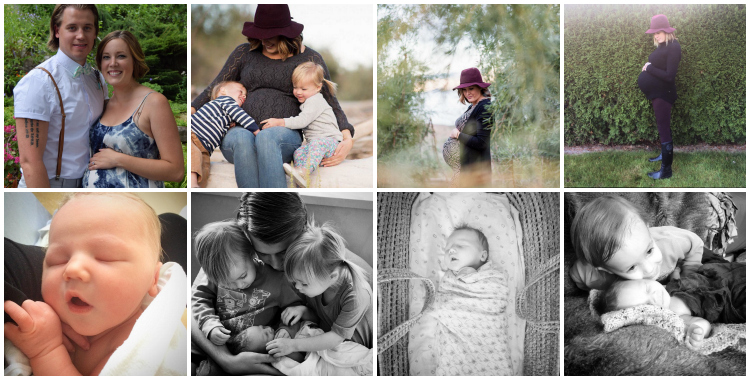 And of course, our biggest project of 2015… this bundle of sweetness. In 2015 we found out we were pregnant and right before the end of the year we got to meet our newest babe, Windsor James. I can't wait to see what 2016 holds for our family (of 5!!). It's going to be a good one, friends.