Hey guys, Thank you SO much for popping in to check out more about me. This page is incredibly outdated (by about 3 years). I have a new one I'm working on getting up here with a new site-wide re-design (that was a secret, shhh!).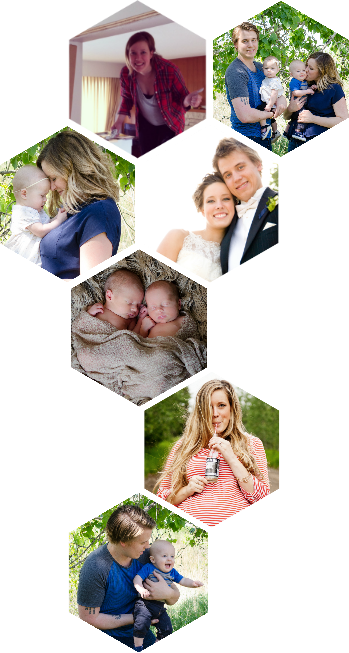 Thanks for dropping by!
I'm Colleen: Wife; new mama to twins; and lover of pretty things. This is my little corner of the web to try document the beauty of life as it speeds by. You can expect to see parties, home decor, good food, photos, and lots of DIY on lemonthistle (oh, and babies too!). A little bit of this, a little bit of that- as I refine my passions and challenge my creativity. One day I hope to make up my mind long enough to start a business… but I plan to take my time.
I believe you can have a beautiful life, home, and party without spending a lot – we're keeping it real with a budget. Every day deserves to be special, there's no accomplishment too small to celebrate. I hope that my children will learn to love the little things in life. In a nutshell- this is why I'm doing this.
More about me? I've been married to the greatest guy out there for five years now (whoohoo!) – his name is Shane. Last year we got the best news a girl could ask for – TWINS! See my belly in the second bottom photo? (You can see more here and here.) Emmitt and Aubrey were welcomed into our crazy world last September and I've loved every minute they've been here (you can read about our birth story here). My little man is a total dude- he lounges and chuckles at everything, and my sweet girl is a fire cracker and explorer who loves to dance.
Before Motherhood, I worked as a fundraiser and dove into academic research- I'm taking a break from all that at least for a little while. Last year we took the plunge, sold our tiny apartment and traded up to a real house (with yardwork and everything!). We spent a couple months renovating before moving in and there's so much more to work on. We'll keep you up to date on the progress, but you can check out the 'before' photos here!
I hope you check back as I share our adventures in learning parenthood, making our new house a home, and my addiction to DIY, parties, and everything in between. Say hello! I'd love to hear from you: colleen@lemonthistle.com.
Thanks for making me a part of your day!
Belly Photo by Troi Crombie / Wedding Photo by Dani K Johnson
Like what you see?
Sign up to receive a once-a-week newsletter from me with new posts, exciting updates, exclusive discounts and freebies. Just good stuff!