Motivational quote tech wallpaper for November, "Your only limit is you", and monthly script. Free download version for your phone, iPad and computer.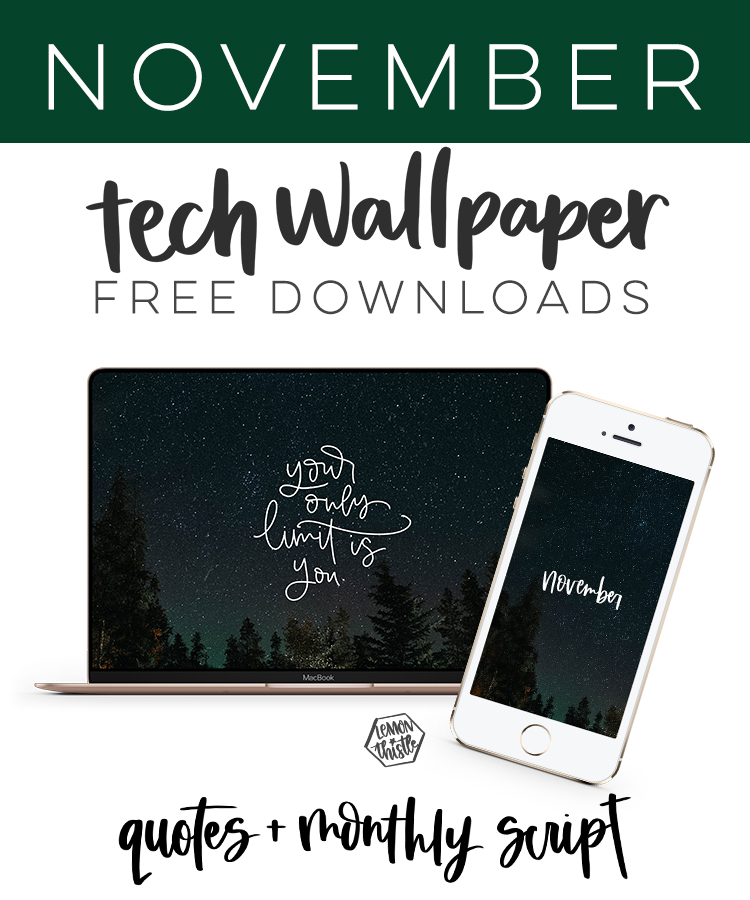 I'm not going to lie, this… is one of my favourite wallpapers we've made to date. There's something about that moody starry sky next to that monoline lettering… and the quote fits too… I'm changing all of my devices to this one. And I don't do that every month, even though I share these here! Haha, sometimes I just need one of the older quotes more than I need the current month, but this one is going on everything.
This photo is one that my dad sent to me a while back. I've never been able to master nighttime photos but he's so darn good at it. In highschool when we'd go on roadtrips and vacation, we'd head out to a parking lot or side of a road and practice night photography together. He tried to teach me, really ;)
And let's talk about the quote. Do you have goals you just can't seem to muster up the discipline to accomplish? This girl does! Ive always said I'm just not very disciplined, but that's not a characteristic, is it? That's a choice. So this reminder is really timely for me. I hope you love it as much as I do!
If you're new to Lemon Thistle, every month, I create free hand lettered tech backgrounds for you to download. This month, I chose a motivational quote for you as well as a calendar version, and a monthly script version in each desktop, phone, and tablet sizes. You can take your pick! I also create a free printable 8×10 version of the quote for my e-mail friends. If you're not yet signed up for my list, you can get in on the updates and freebies right here!
Alright, enough with the chatter, give me the goods! I got you- just click the linked words below to download the ones you'd like.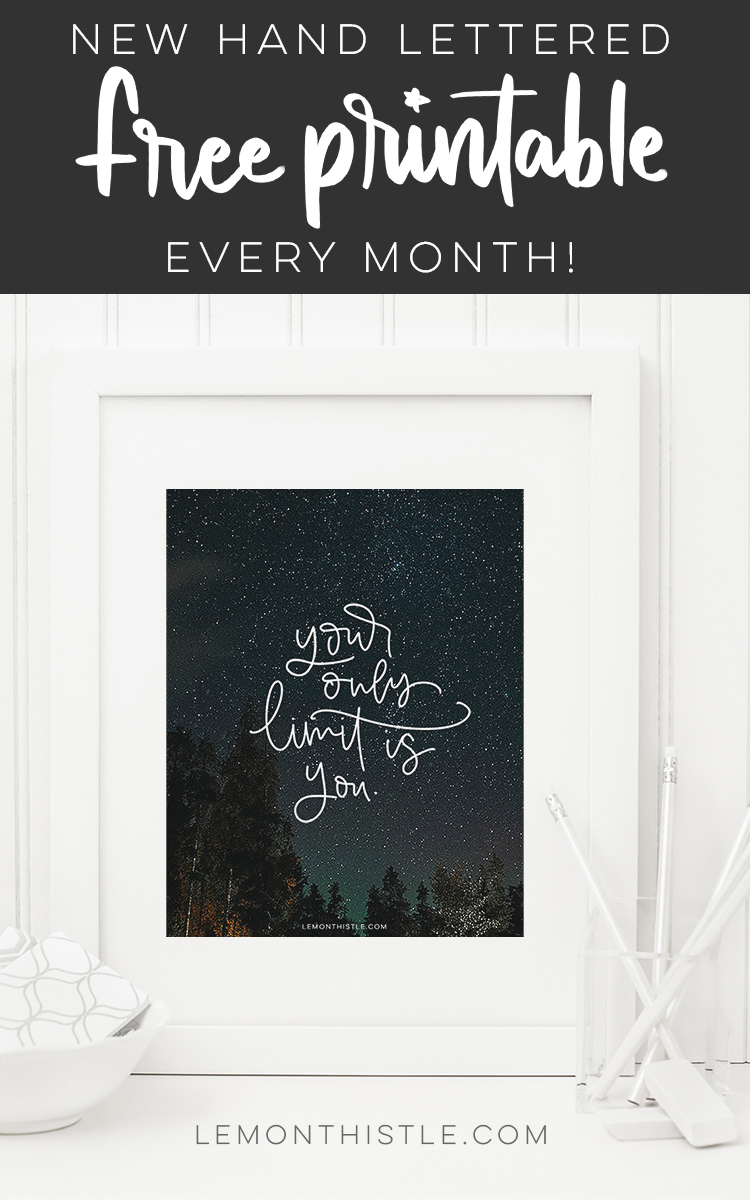 QUOTES:
SCRIPT:
*If you are using the iPhone or iPad backgrounds, they are designed to be used with perspective zoom OFF. To turn it off pinch the screen to view the entire design (when you're adjusting the positioning) in the same way you'd zoom out or if you have the updated OS hit 'Still' and adjust*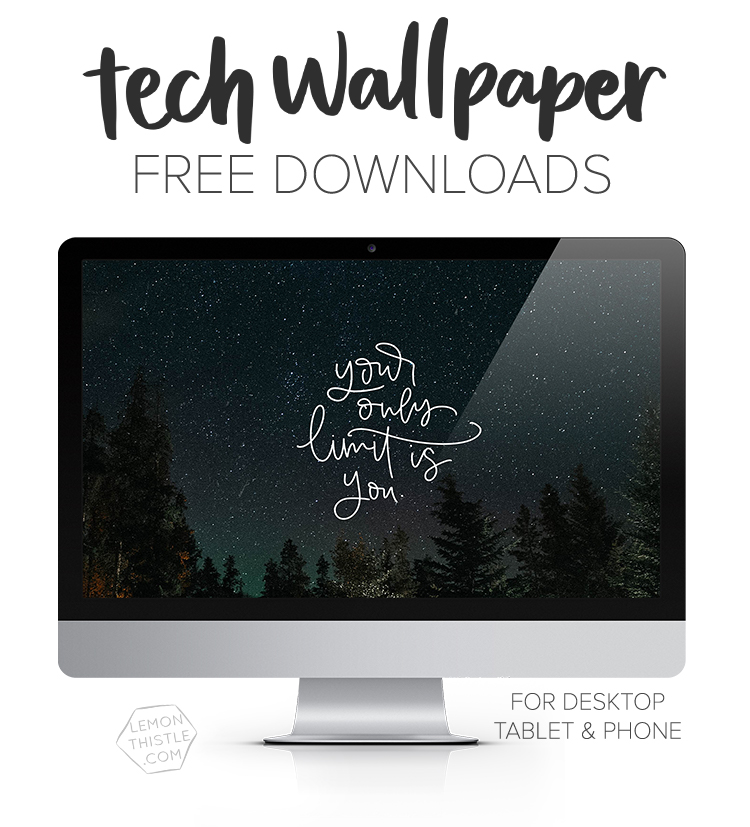 PSST… LOOKING FOR MORE OPTIONS FOR MOTIVATIONAL QUOTE TECH WALLPAPERS? THE QUOTE ONES I MAKE EACH MONTH CAN BE FOUND HERE! YOU CAN DOWNLOAD THEM EVEN AFTER THE MONTH IS OVER!