YOU ARE ENOUGH… 9 New free tech wallpapers + printable for the month of July! Get new free backgrounds for your phone, tablet + computer in calendar, monthly script, and handlettered quotes each month!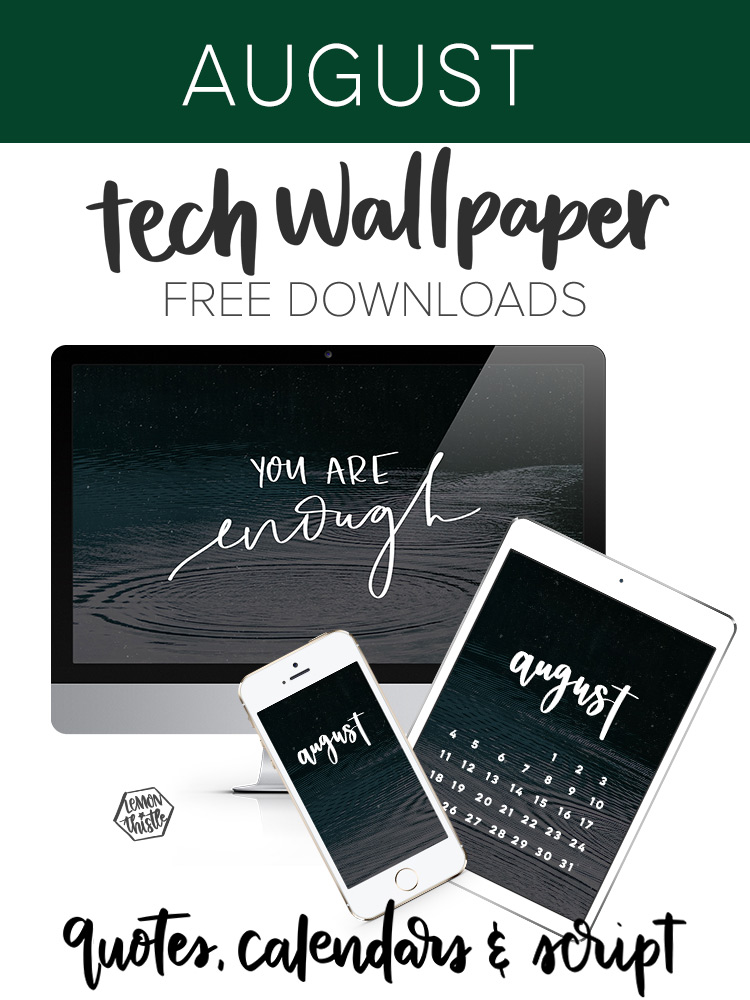 August is HERE. Summer is flying by and I wish I could say the same about my renovations… ha! We're so enjoying summer though, getting outside as much as we can… and let's be real, siding can always wait but the memory making won't ;) Still… some days it's hard not to look around and think that you aren't doing enough, being enough, or checking enough off that list. And the plywood exterior is totally a reminder of that. So for August's free backgrounds and printable I picked out the phrase, 'you are enough'… but even if your house isn't plywood right now, that reminder is so timeless.
If you're new to Lemon Thistle, every month, I create free handlettered backgrounds for you to download. I make each a quote version, a calendar version, and a monthly script version in each desktop, phone, and tablet sizes. You can take your pick! I also create a free printable 8×10 version of the quote for my e-mail friends. If you're not yet signed up for my list, you can get in on the updates and freebies right here!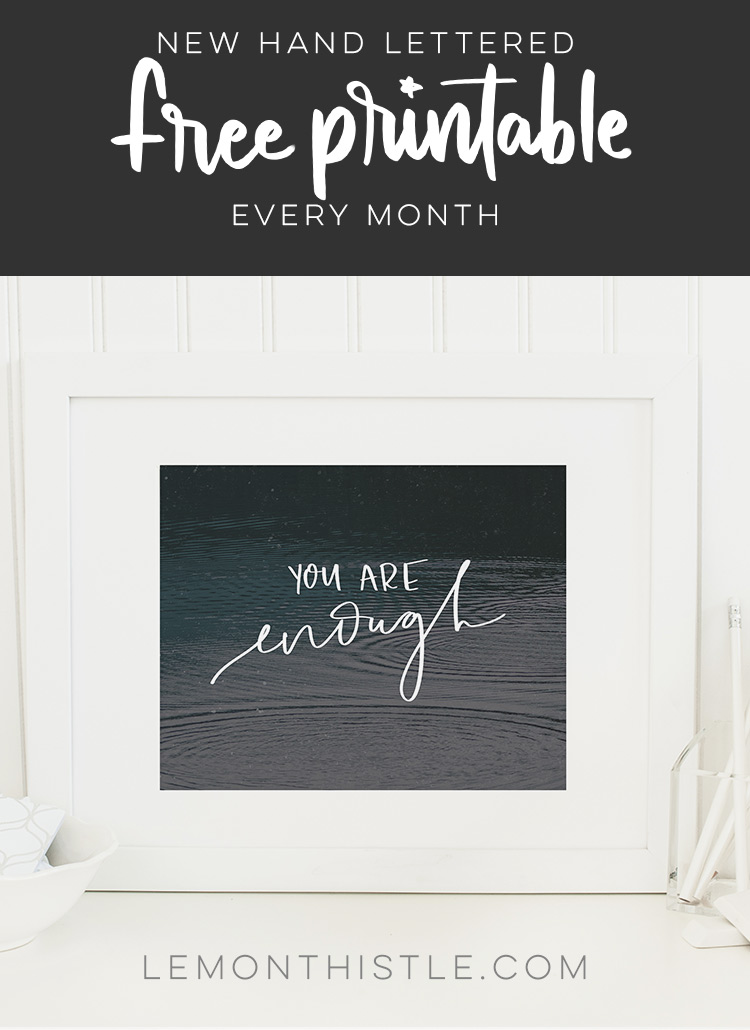 Enough with the chatter, am I right? JUST GIVE ME THE GOODS! Just click the linked words below to download the free backgrounds!
QUOTES:
CALENDAR:
SCRIPT:
*If you are using the iPhone or iPad backgrounds, they are designed to be used with perspective zoom OFF. To turn it off pinch the screen to view the entire design (when you're adjusting the positioning) in the same way you'd zoom out or if you have the updated OS hit 'Still' and adjust*