The Power of Hidden Organization
Live Workshop Page
*Not seeing the video? Refresh your screen. Click on the video to start the live webinar. You must be logged in with a YouTube account to comment- this video is unlisted so will not be shown on YouTube.
Are you ready to DIY the home you've been dreaming of?
Now is your chance to join The Perfect Plan: DIY Room Makeover E-Course,
but this special offer expires soon!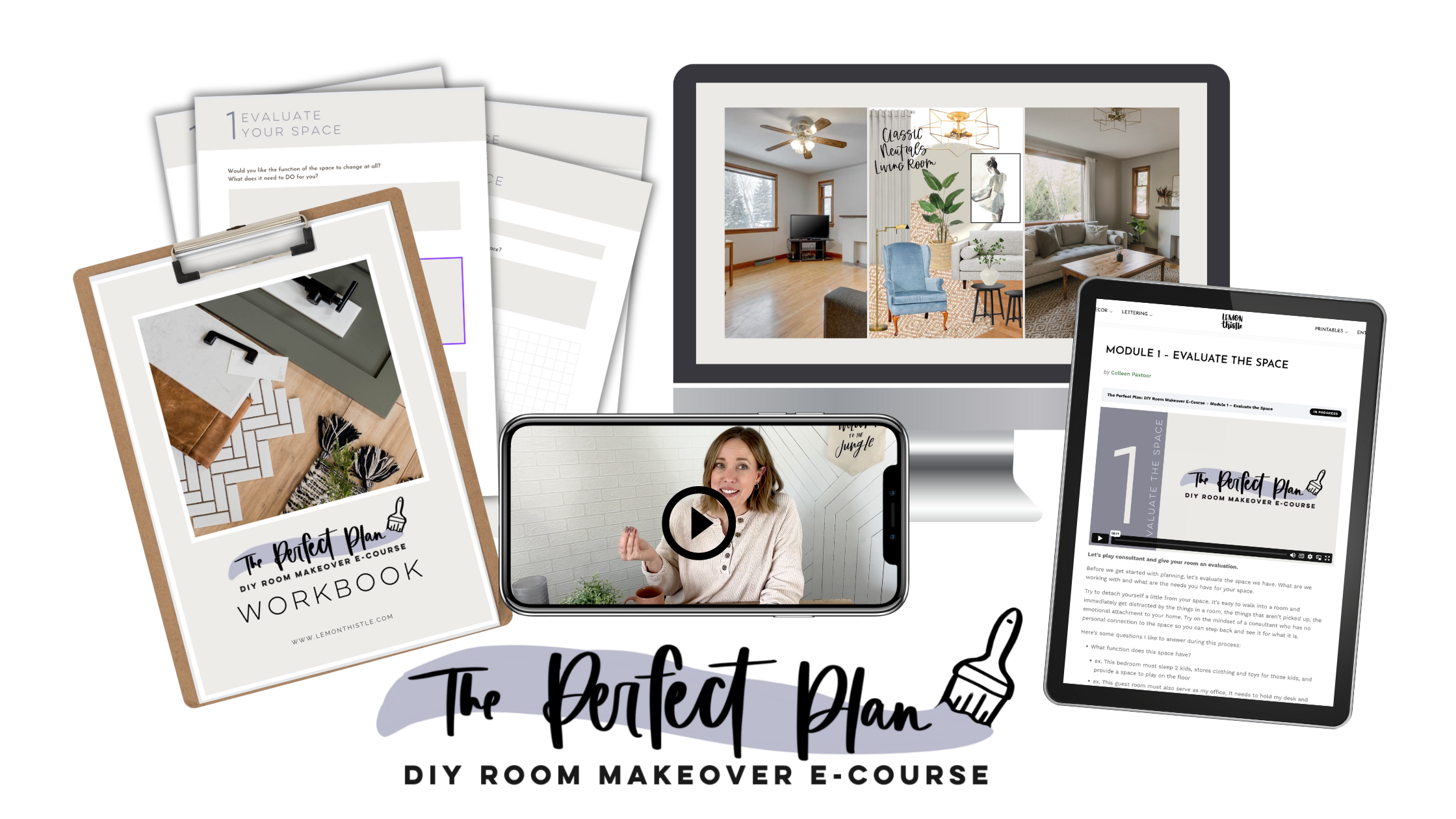 Don't let overwhelm hold you back from DIYing that reality,
let's create a plan to make it happen.
"Colleen was able to smoothly guide me through the room makeover process and it's totally changed how I feel in my space. I see so much more potential and feel empowered for creating my vision… Thank you, a hundred times over!!"
-Libby
"Thank you so much, Colleen! This is exactly what I needed to get this started. I also feel inspired to get it finished so I can move on to the next room. You turned something that was daunting into something exciting and enjoyable. Thank you!!!"
-Jen
"Colleen, I love this!! You've helped me make my living room my dream living room!!! All of it is so great!!"
-Laura
–
You'll walk away with a framework for your future room makeovers, but more importantly, the confidence in your decision making as you plan the home of your dreams and the DIY projects to make that happen.
–