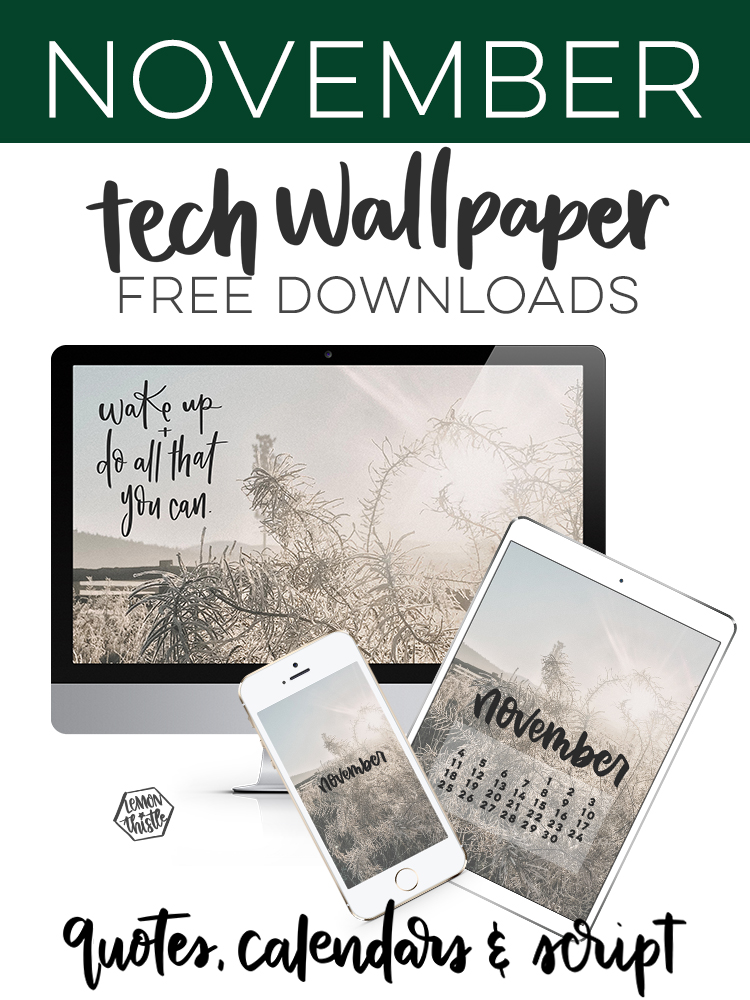 It's NOVEMBER and that means new tech wallpapers, friends! I know, I know… I missed October. It's been a few years of doing these and even if they've been extremely late, I've always done them. Except last month. The month was just crazy you guys. I'm still feeling unprepared for my kids being in school. We were on time dropping them off today- actually waiting for them to open the door and honestly, I don't know if I've been that early for them yet! So maybe November is a fresh start- when we finally pull ourselves together. Ha!
We're also knee deep in renovations and have had some family things pop up this month. It's set us back a little bit on our 'goals' and normally I would be frustrated… but things happen and family comes first and we've been doing the best we can- which is all we can do. I'm feeling tired, but not at all frustrated. This quote has been a bit of a motto- whatever you get done in a day… great. Everything else can wait for you. So if you're in over your head right now- this one's for you. And if you're feeling motivated… well, this quote is also for you. Wake up and do all that you can.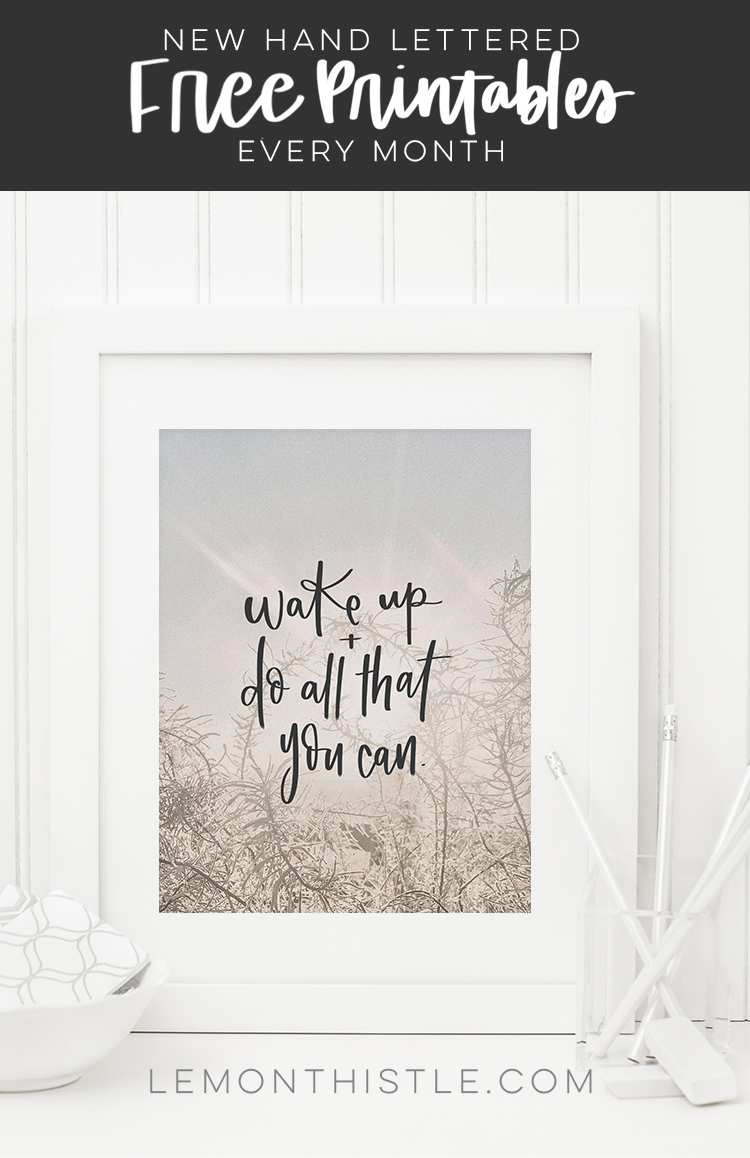 If you're new to Lemon Thistle, every month, I create free handlettered backgrounds for you to download. I make each a quote version, a calendar version, and a monthly script version in each desktop, phone, and tablet sizes. You can take your pick! I also create a free printable 8×10 version of the quote for my e-mail friends. If you're not yet signed up for my list, you can get in on the updates and freebies right here!
Enough with the chatter, am I right? JUST GIVE ME THE GOODS! Just click the linked words below to download the tech wallpapers!
QUOTES:
CALENDAR:
SCRIPT:
*If you are using the iPhone or iPad backgrounds, they are designed to be used with perspective zoom OFF. To turn it off pinch the screen to view the entire design (when you're adjusting the positioning) in the same way you'd zoom out or if you have the updated OS hit 'Still' and adjust*