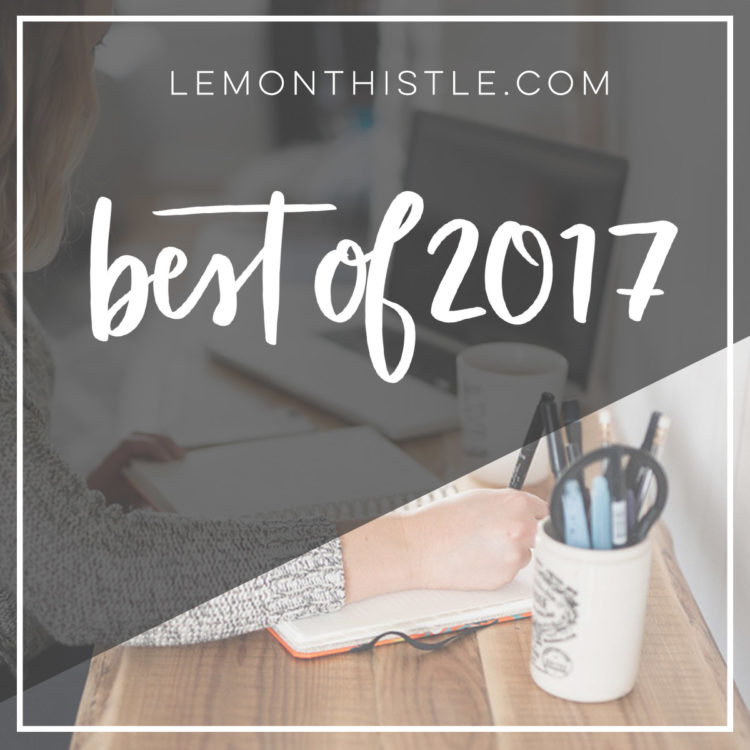 It's that time of the year! I'm throwing it back and looking at my most popular (and most favourite) posts of 2017! 2017 was such a full year for us- it really flew by. I usually do a 'Year in Review' post where I chat about what the year held for us personally, but as the blog has grown and as I have less time to work on it (hello 4 kids!) I think I'll be skipping that this year.
But in a nutshell.. it was SO full! We *almost* finished our renovation- sharing 4 room reveals and three more sneak peeks of rooms for the holidays. We had our fourth kiddo in November. I travelled to Salt Lake City twice for blogging and a couple work retreats here in BC (something I hope to do more of this year!). AND launched my handlettered goods shop. So many good things.
Okay… now on to the top posts! Just like last year, I split it up into three. I'm sharing the 6 most popular posts of ALL TIME over the past year, the 6 most popular posts published this year, and 6 of my fave underdog posts that were published this year. And can I just tell you how happy I am that the peanut butter sandwich has dropped out of the race?! Ha! I thought it would never happen.
Ready?
ALL TIME TOP POSTS

I'm SO happy to see this one in here still! My dining room makeover (and this DIY) were really big in 2016 and I'm glad this one is still going strong. This is one of my favourite rooms in our home and this table is the highlight. I think I answer more questions about this DIY than almost any other one.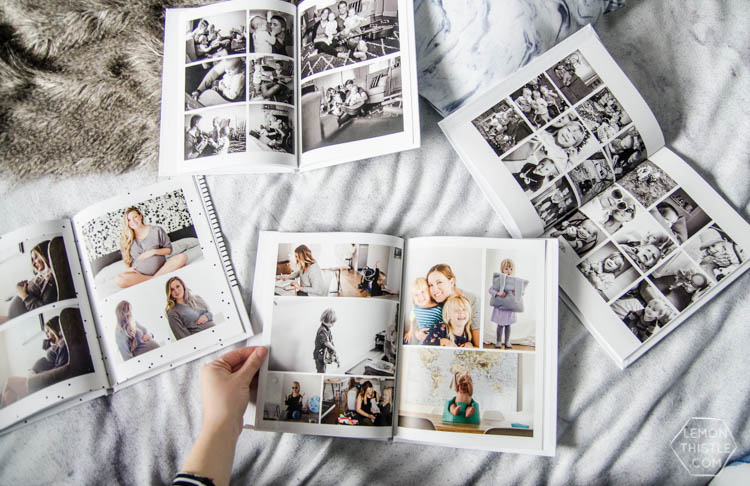 If you're totally overwhelmed by the thought of sorting your photos and making photo books… this post is for you! From the popularity of this post, I'm guessing that people really find photo books stressful. I am in love with making year books now- one book per year. Simple and modern. I share all my tips to make it easy (from sorting your photos to making the book).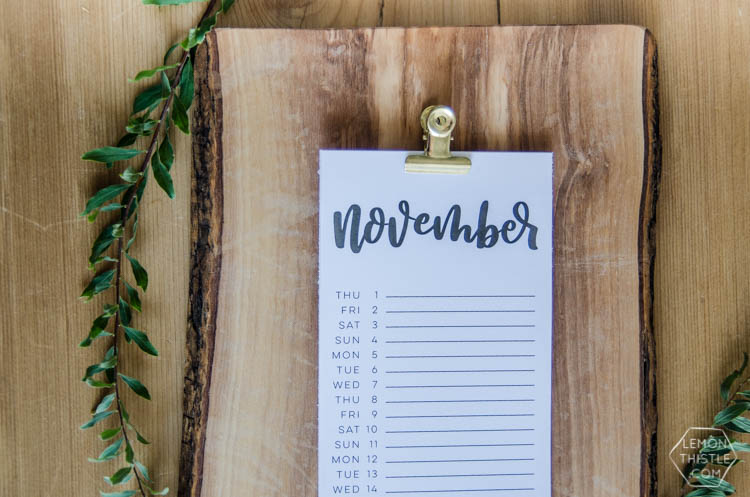 Every year printable calendars tops the list! It's actually the 2016 ones that were in the all time tops… but I'm assuming you'd rather me link you to the new ones ;) There's three styles to choose from- all hand lettered.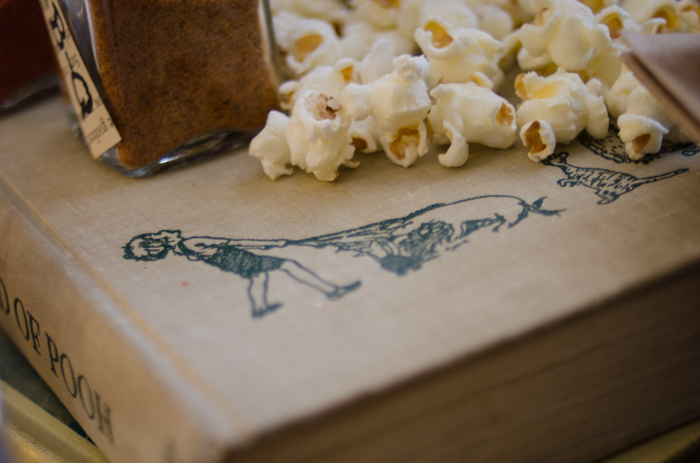 Ahhh this guy is still in here! This baby shower happened before I even started blogging. The pictures are kinda dark (I hadn't ever dreamed I'd be blogging them) and yet… it's been in my top posts since I shared it. Maybe it's because of the popcorn bar. Because… popcorn!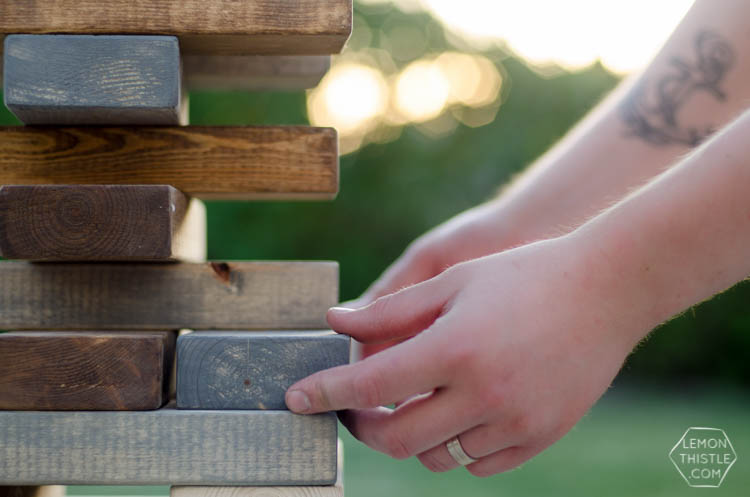 Who doesn't love yard games? Eeeeverybody loves yard games. I share the DIY tutorials for three of them in this post and it's been such a popular post year after year. Why? Because eeeeverybody loves yard games.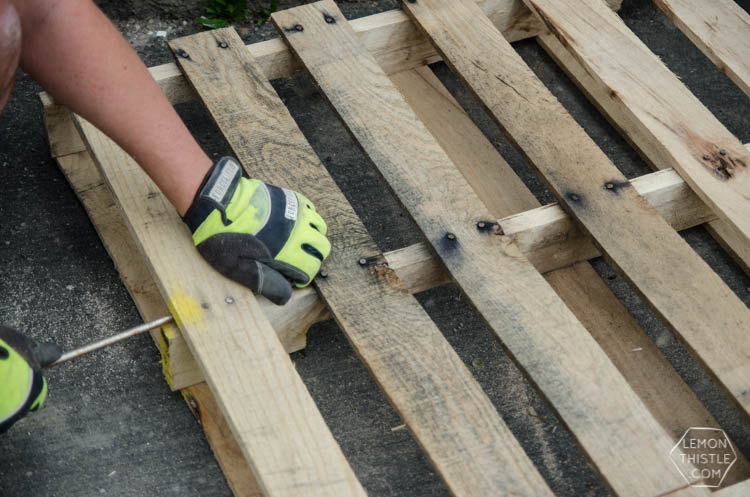 Aaand number one is the same as last year! People love their pallets. I'm not going to lie… I'm not really in love with them anymore. BUT you really can't beat free wood. Speaking of… here's my fave pallet project ever (I still use it and love it!).
TOP POSTS PUBLISHED IN 2017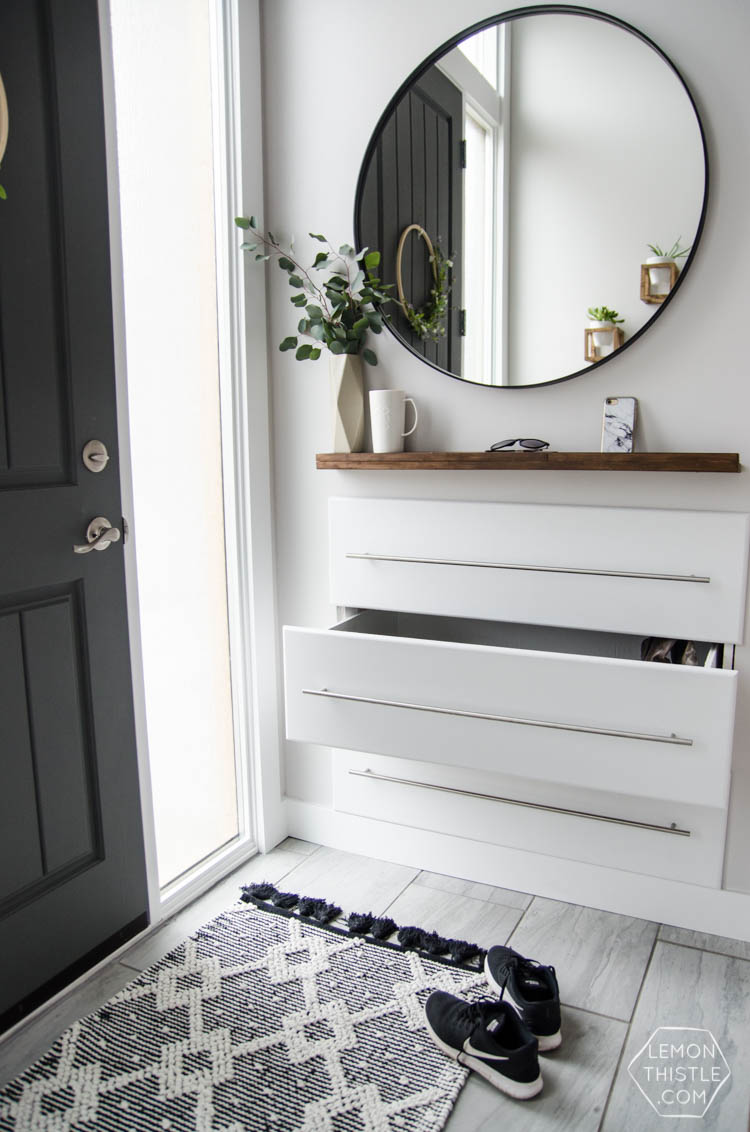 I'm so glad this one made the list! It's one of the most life changing DIYs… probably that we've ever done! Ha. I know that sounds dramatic, but if you've lived in a split level entry (Cathedral entry to all my fellow Canadians), you know the struggle of shoe storage is HUGE! One that didn't make the cut (by 1!) is the other big DIY in our entry makeover… our wooden handrail for the stairs!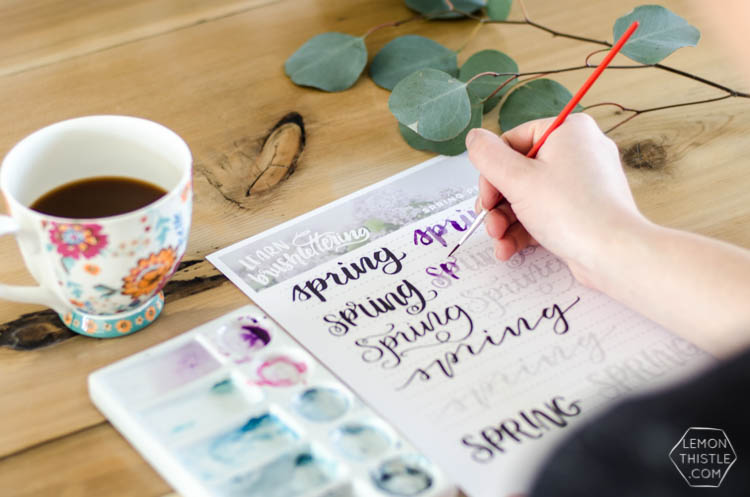 You guys love your practice sheets! And I love that you do! I started making these just over a year ago now and they are so much fun for me to create with all the different styles. I actually have another one coming up next week- so keep your eyes out ;)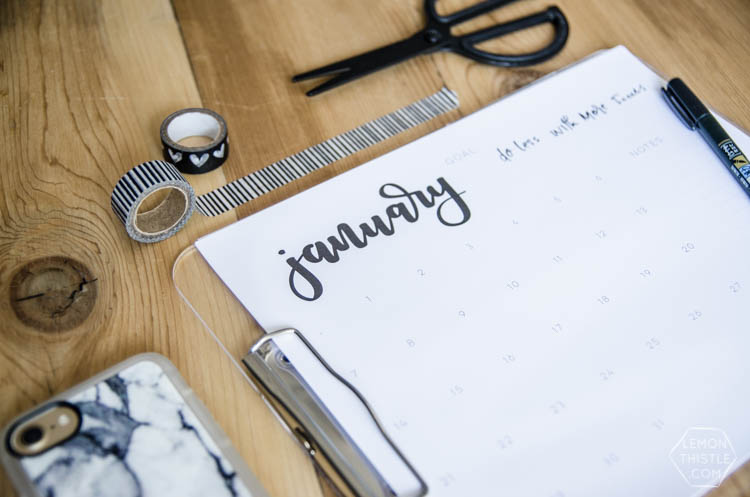 Yess the calendars made this list too! I use these for everything you guys! Planning content, vacation time, the list one for our budget, the perpetual one for birthdays in our address book… everything. And you probably should too ;)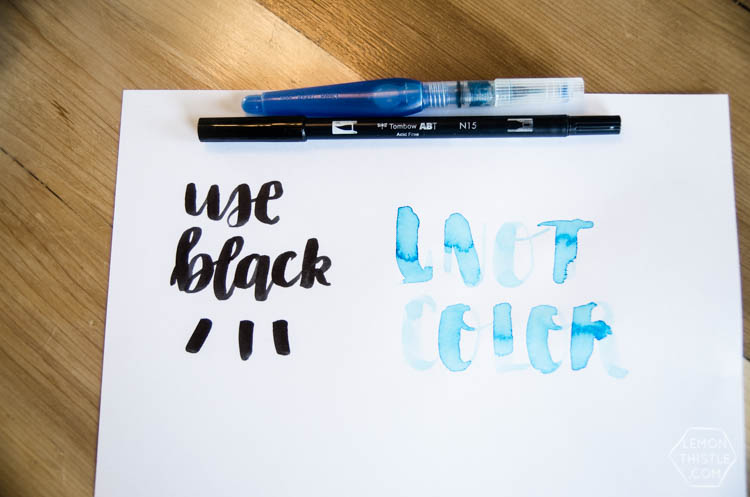 I'm so happy that this one did well! I have always preferred project based posts because they're pretty. And who doesn't love a pretty picture to work towards? But this stripped down skills tutorial is one of the most popular this year! Another one in the top ten was how to use heat transfer vinyl on wood– so it's safe to say you guys are enjoying the Cricut projects. Which I love doing, so we'll do more of those for sure! It also tells me you guys like the 'how to' type informational posts… not just projects. I'm going to try incorporate more of these resource type posts in 2018. I already have a list of ones I want to tackle, but if there's a skill you want to learn- tell me about it!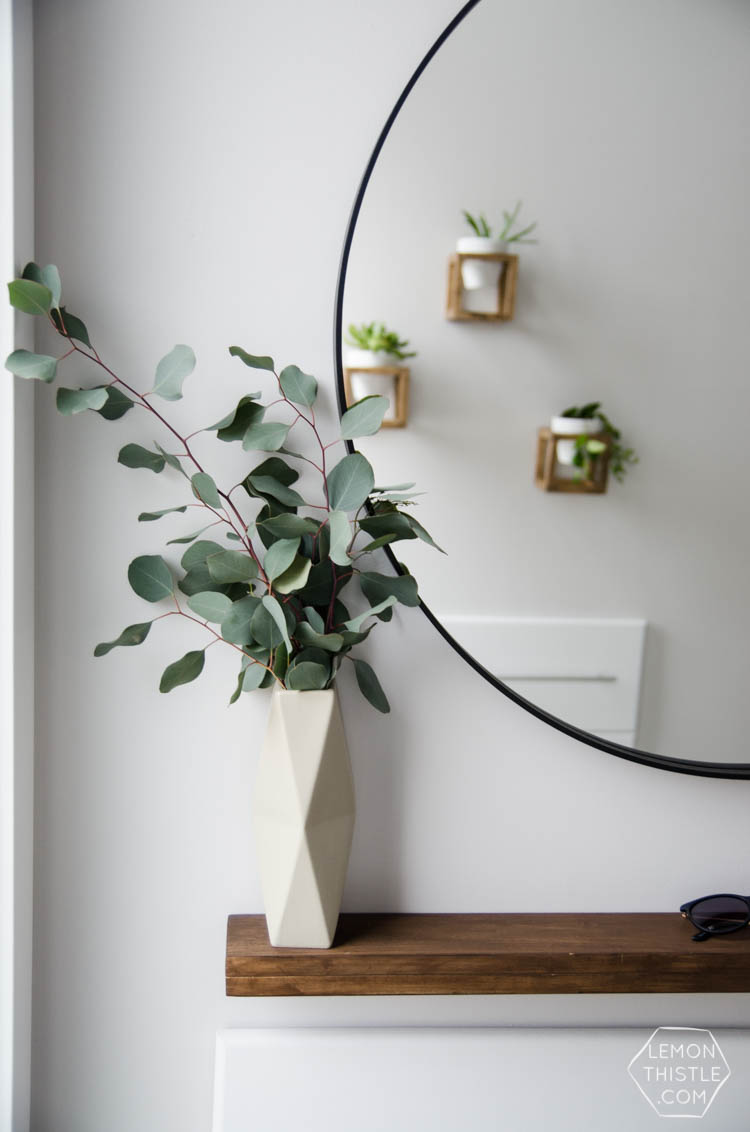 *sigh* it makes my heart so happy to have a room makeover up this high on the list! Room makeovers are a total labour of love- they're my favourite thing to do. To take a space that I don't enjoy and turn it into something I love to walk into is so rewarding. And when you guys love it too- that makes me smile. Last year the room makeover that make the list was our Dining Room if you happen to me a before/after lover as much as I am!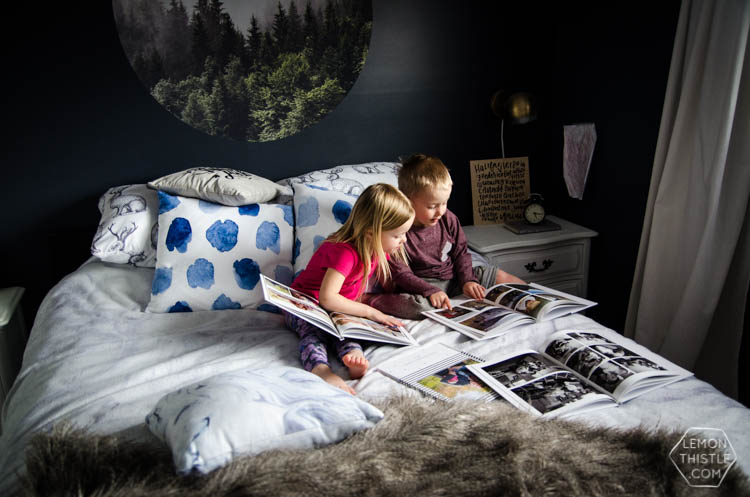 This was the NUMBER ONE post of the year! And when I went to write it, I thought- will people even find this helpful? I guess so! I'm just gearing up to make ours for the past year and I'll for sure be referring back (to my own post, yes) to get through it quickly. If you don't print your photos… please do! What a keepsake and wonderful thing to have around to pour over. We love looking through ours and reminiscing.
UNDERDOGS OF THE YEAR
These are posts that didn't make the cut- but they stand out as my faves from the year. Instead of doing my top 6 of all posts, I'm sharing my top pick from each of the categories I share here so there's a little bit of everything!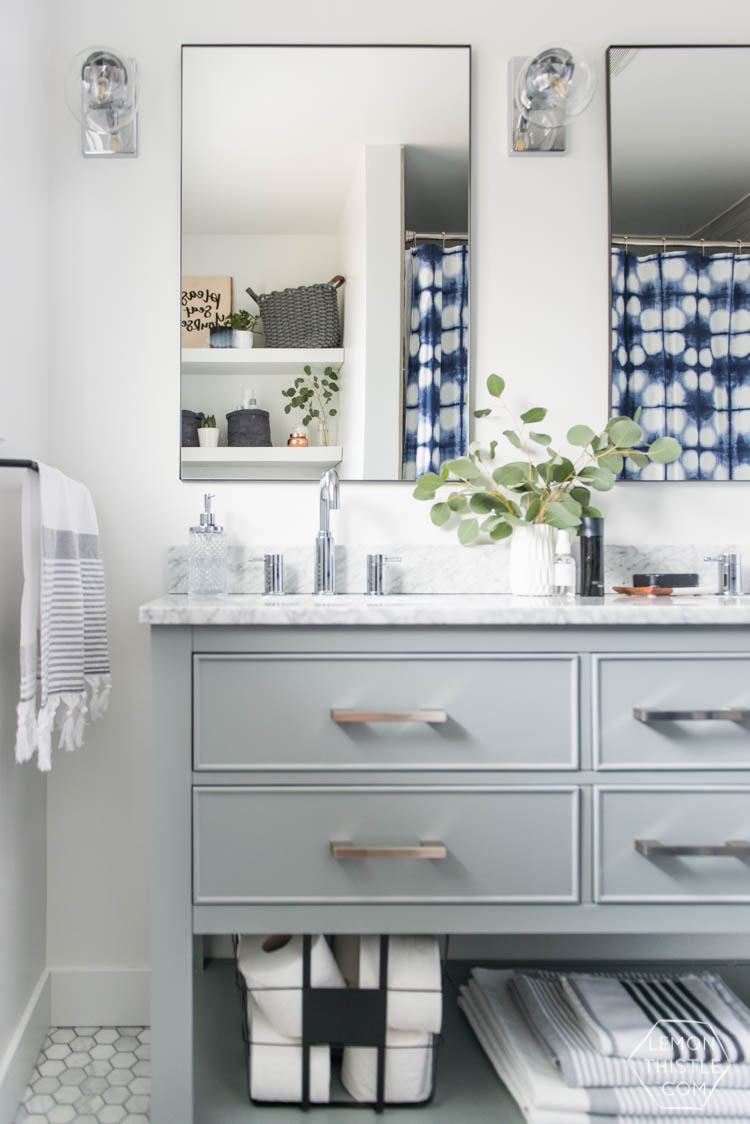 We JUST finished this one- like a week before Calder was born. I'm so happy to have it done and it still feels like a total treat to walk in here and get ready in a bathroom that's so pretty. It was also our first One Room Challenge and I totally am wanting to do it again- getting a room done in 6 weeks feels darn good.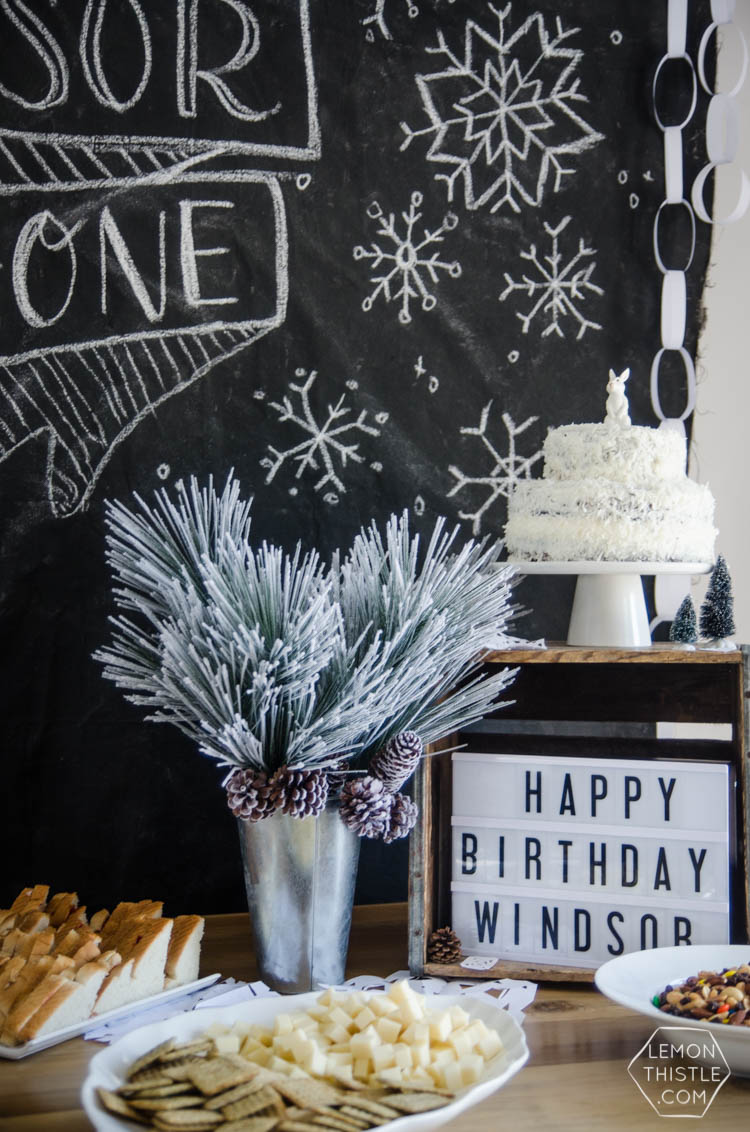 I'm actually busy planning Windsor's second birthday party right now… it's in a couple weeks (his birthday is over the holidays so we postpone the party a bit). This one is one of my all time favourite parties for a few reasons… it's modern and rustic and full of black, white, and greenery- my favourite things but also- it used everything I already had! I don't think I bought ANY decorations for this party. Which is a total win.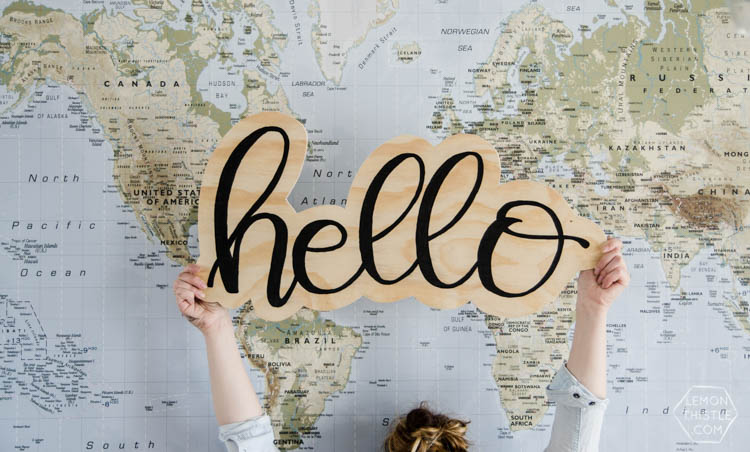 This DIY recently found a home in our kids bedroom and that has me falling in love with this sign all over again. It may not be my best lettering ever… but it's so darn fun! It's also one of those DIYs that has me dreaming of 1 million other ways to use the idea.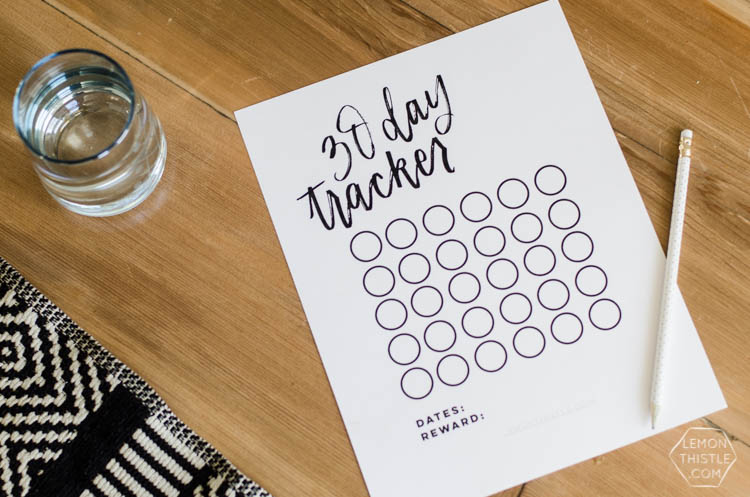 This is kind of a funny printable to be my total fave for the year, isn't it? It's not flashy at all. But that's what I love about it! It's minimal-ish and the texture of that lettering is just so good. Maybe it's just that it's January and I'm ready to do a 30 day decluttering diet again. #tistheseason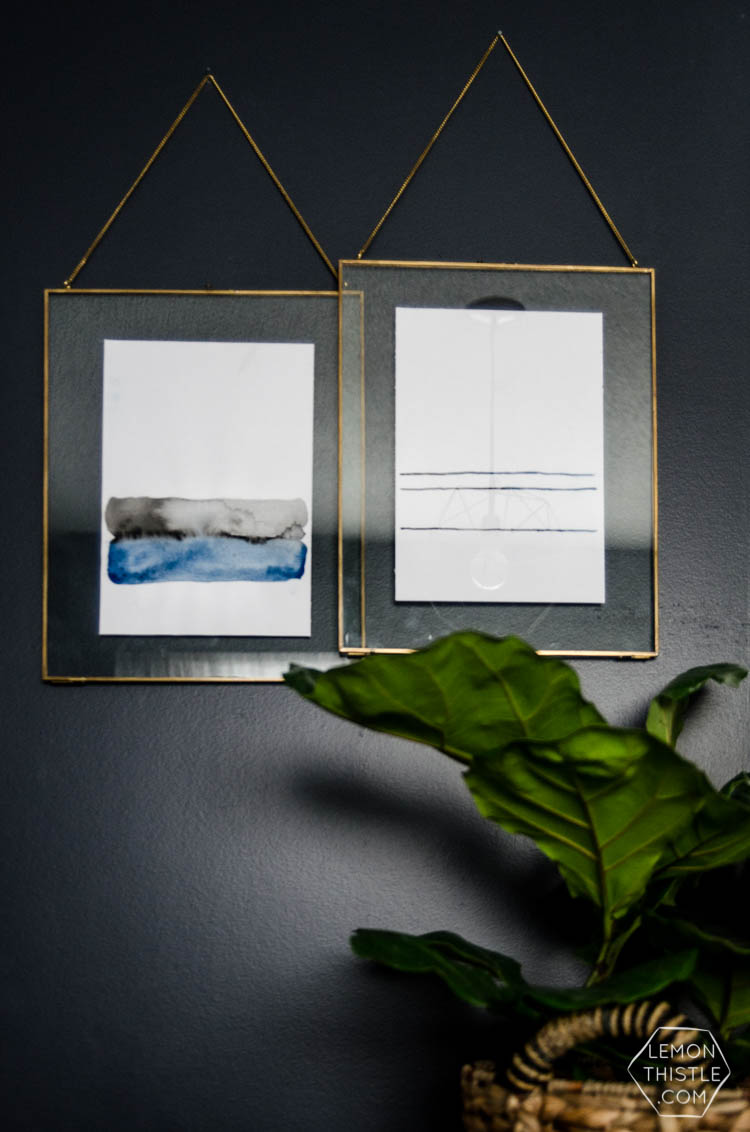 I so don't paint often at all. I don't consider myself an artist by any means but I am in LOVE with these paintings! They're really simple and they are so moody. Even if you've never used watercolours… I'm pretty sure you could rock them too. In 20 minutes for the pair.

Isn't that photo ridiculous? Ha! It makes me laugh every time I see it. That's what they do when I ask them to get together for a photo and smile for me! This year Canada turned 150 years old and there were so many rad celebrations that happened in honour of it. I was so honoured to be selected to create an art installation in our local mall and this is one of the three panels that made it up. It was a HUGE undertaking and I'm pretty darn proud of it. It's definitely a highlight!
Alright… that's a wrap! I hope you've enjoyed my top posts for the year. Do you have a favourite post from Lemon Thistle? Maybe it's one I didn't share today! I'd love to hear what you're enjoying :)