You're ready to DIY your home makeover
(yay you!)
but need a gentle push in the right direction?
I've got you ;)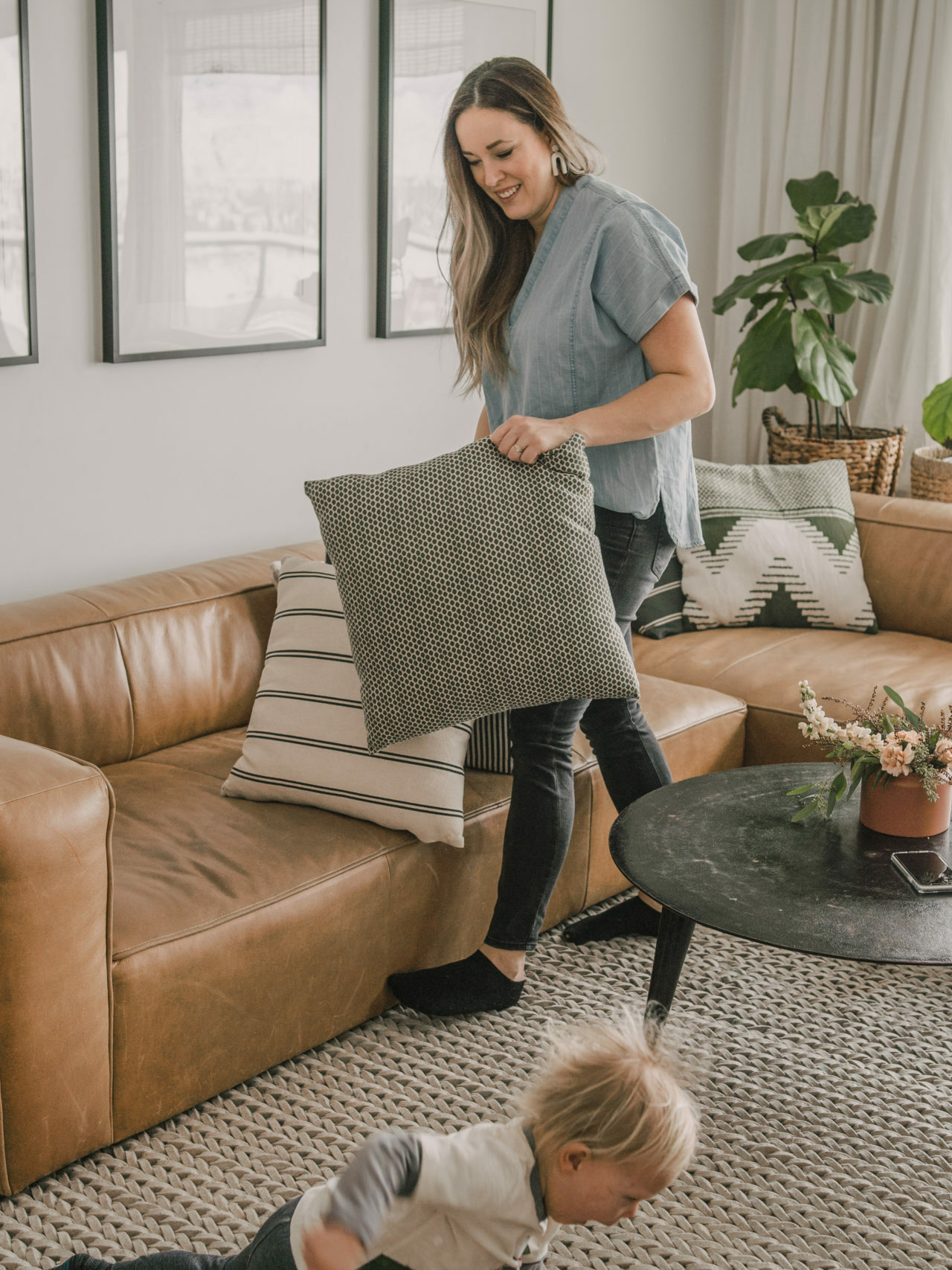 Are you tired of buying decor and browsing Instagram for inspiration, only to feel disappointed that your room doesn't look or feel like the images you've pinned?
I get it – it can be frustrating to spend time and money on a room makeover, only to feel like something is still missing.
OR… Maybe you've collected so much inspiration you're paralyzed, overwhelmed with all the decisions you *could* make.
Where do you even start?
You need a plan for your space
and a framework to bring your dream to life.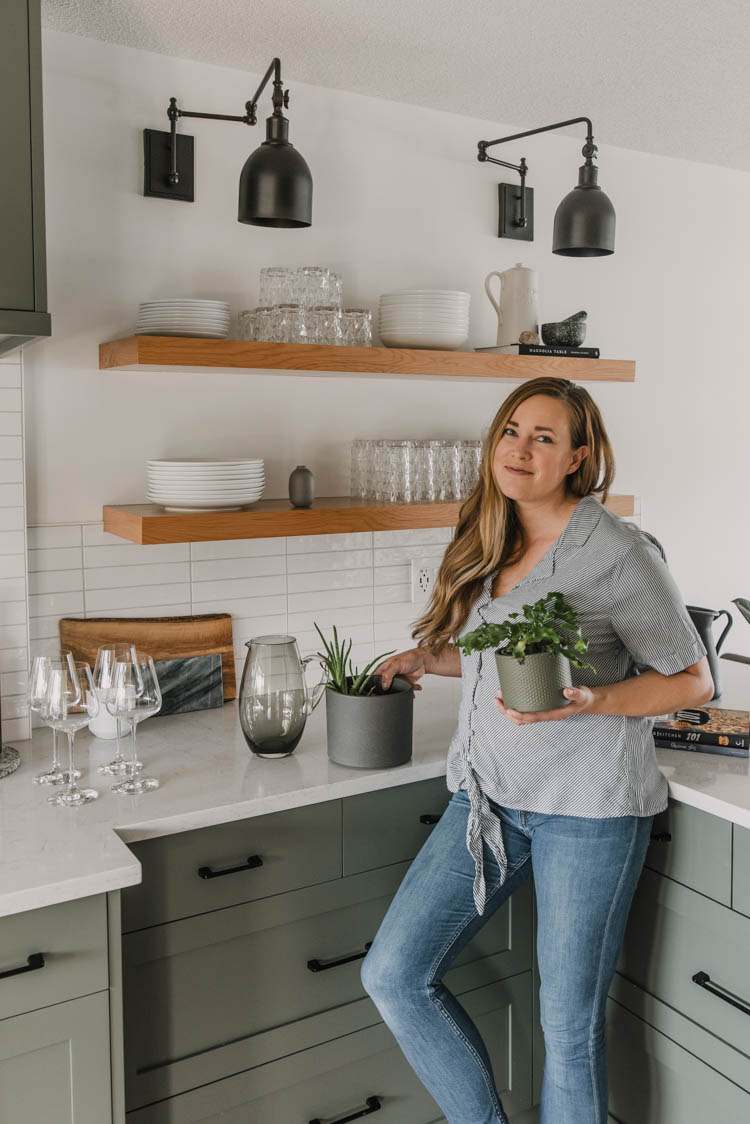 With a solid plan, you can bridge that gap between inspiration and reality… without hiring an expensive designer. After all, you KNOW you have so many great ideas and skills yourself. You just need a little help, that's all.
With a framework to follow, you can skip spending money on furniture that doesn't quite fit and get right to taking actions towards the home of your dreams no matter your budget.
When you take my course, you'll not only learn how to plan a practical DIY room makeover, gather inspiration in a meaningful way and create beautiful mood boards, but you'll identify your personality and style so you can create a cohesive room makeover that feels true to you.
–
You'll walk away with a framework for your future room makeovers, but more importantly, the confidence in your decision making as you plan the home of your dreams and the DIY projects to make that happen.
–
The Perfect Plan printable workbook will help you evaluate your space, set achievable goals and create a plan that will actually address the needs of the spaces in your home.
I'll even provide tips for staying on budget and creating a shopping list to prepare for your DIY room makeover.
If you're ready to take control of your design choices and start creating rooms you are proud of, sign up for the Perfect Plan and let's get started today!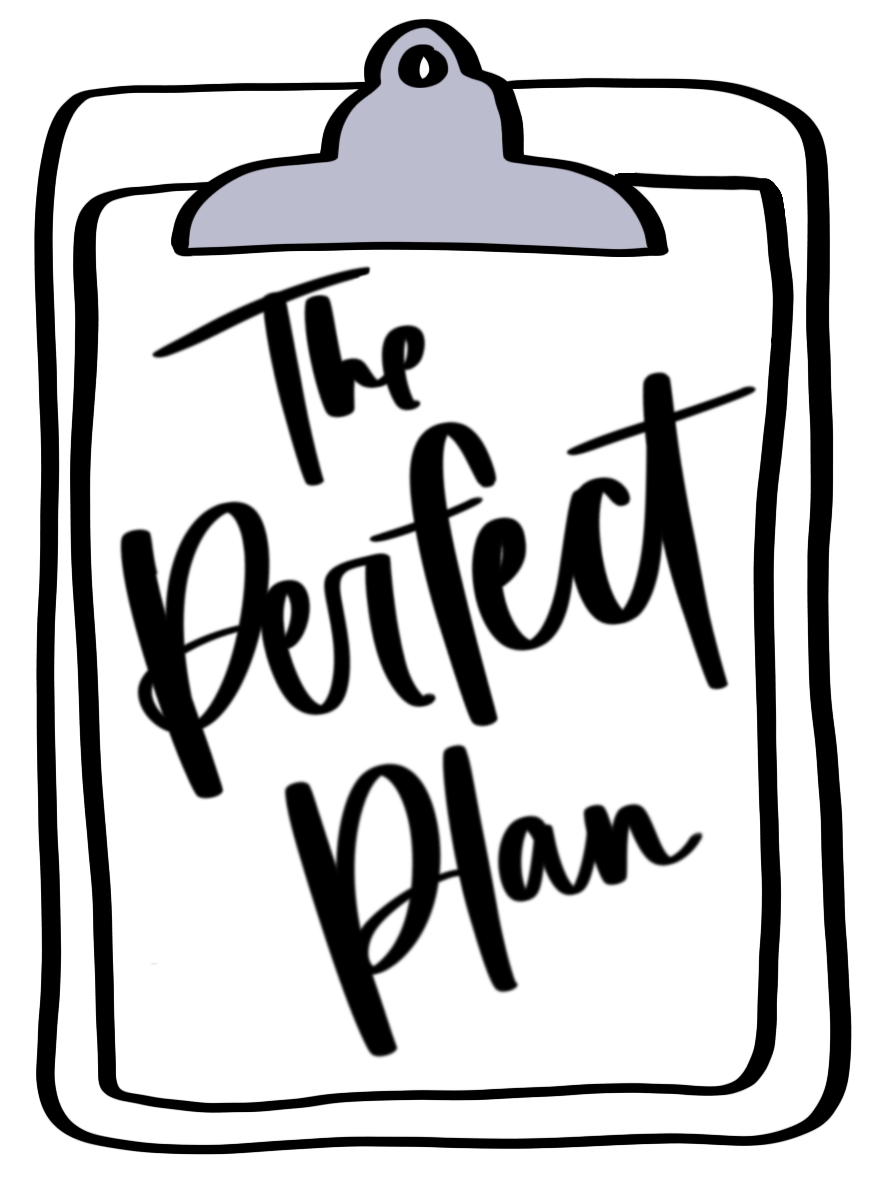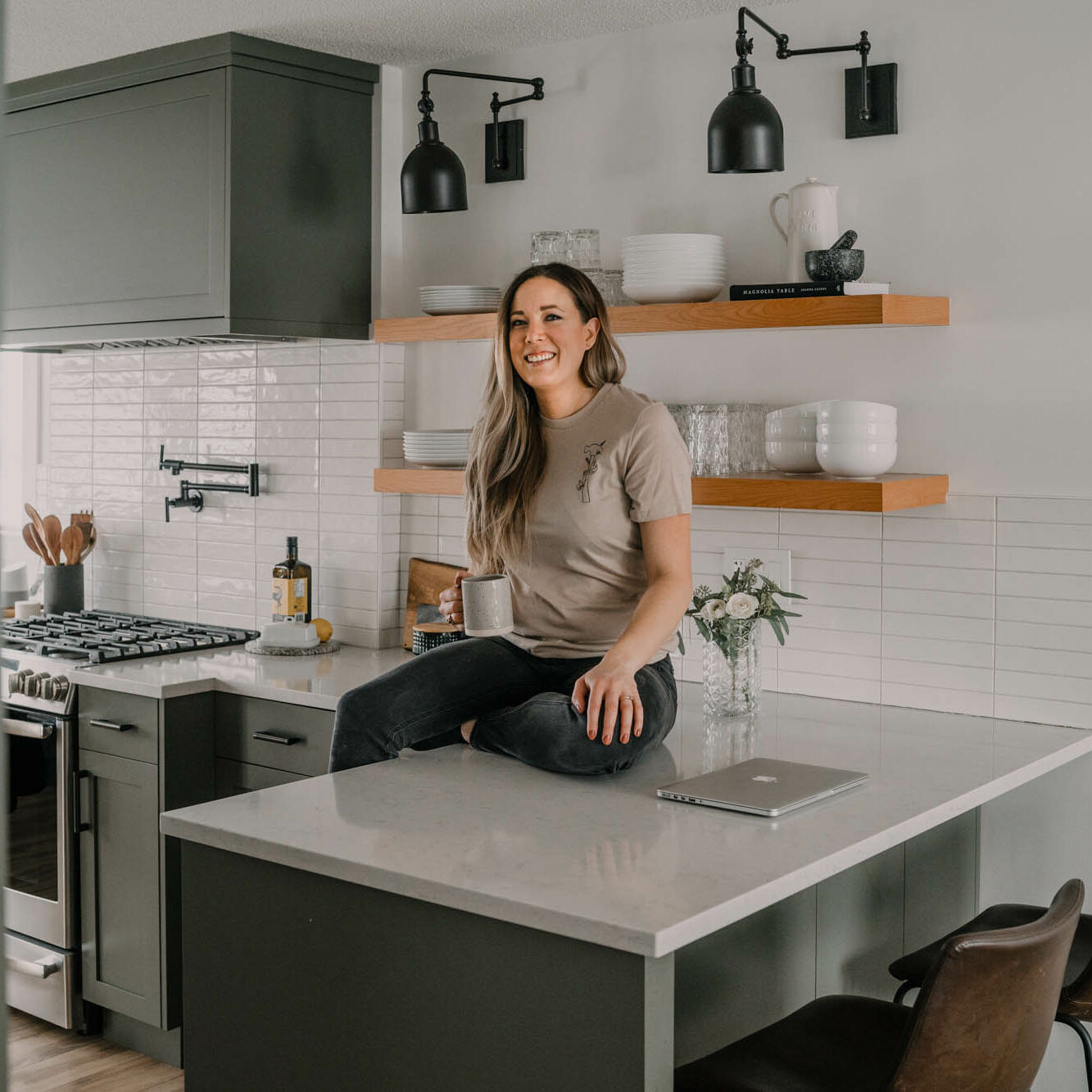 I'm Colleen, DIY blogger at Lemon Thistle where I've been making over homes one room at a time for 10 years for my own family, friends and clients.
My digital course, The Perfect Plan: DIY Room Makeover E-Course, will show you how to plan a DIY room makeover, one step at a time.
You may have seen my work featured on:


"Colleen was able to smoothly guide me through the room makeover process and it's totally changed how I feel in my space. I see so much more potential and feel empowered for creating my vision… Thank you, a hundred times over!!"
-Libby
"Thank you so much, Colleen! This is exactly what I needed to get this started. I also feel inspired to get it finished so I can move on to the next room. You turned something that was daunting into something exciting and enjoyable. Thank you!!!"
-Jen
What is included in the perfect Plan?
A 20+ page practical workbook PDF you can print over and over and fill out your action plan for each room makeover you take on
10 Course Modules break down planning your own DIY room makeover into actionable steps
Video tutorials and examples for each and every step in the process to make it easy to take confident action
OKAY, BUT WHAT WILL I LEARN?
You'll learn how to make design decisions that align with your unique style, instead of just trying to recreate what's trendy.
You'll learn how to incorporate functional elements like storage into your design so your home serves your family the way it should, no matter the size.
You'll learn to create mood boards and floor plans to effectively visualize your space and communicate those goals.
You'll learn how to prepare yourself for success before you lift your paint brush, to set your DIY room makeover up to be a success.
You'll learn to prioritize your budget (and time!) to make your room makeover process enjoyable and so much less stress.
Don't let overwhelm hold you back from DIYing that reality,
let's create a plan to make it happen.

"Colleen, I love this!! You've helped me make my living room my dream living room!!! All of it is so great!!"
-Laura
nitty gritty
Course Modules, break it down for me
The Introduction to the course provides all the information you need to make the most of your e-course. Download the workbook here.
Module 1 is all about evaluating your space honestly and objectively. What problems do we need to solve and what's working for us? I have a set of questions I ask in every space.
Module 2 we're setting goals. Do you have a budget? Let's set one. How about a timeline? How about goals for how the room feels? We don't just want a prettier room with the same problems, let's get specific.
Module 3 it gets really fun- we're gathering inspiration! I'm sharing how I do this and specific search terms and strategies to help you find inspiration you'll truly love for your space.
Module 4 we are making sense of allll the inspo you gathered. We're honing in on your unique decor style and choosing a direction for this room makeover. Get excited, here's where it starts to come together!
Module 5 we're taking that direction and getting practical with design boards and floor plans. We have tutorials for tactical design boards, digital design boards, digital floor planning (3d!) and basic kitchen planning. These plans are SO helpful for communicating your vision to your family and contractors and help keep you on track as you start purchasing products. It's a big module, but it's SO practical.
Module 6 we're picking specific key features and paint colors to run with, using our design boards to help make decisions confidently.
Module 7 we are getting practical again- we're talking storage, organization, function. This needs to be a part of your plan, not an after thought. If you've thought 'I want a beautiful laundry room but I need X', this module addresses that!
Module 8 is all about money honey! While we build a contingency into our budgets for room makeovers, we want to have strategies to saving dollars when we need to. I go through SO MANY TIPS for saving money on room makeovers in this section.
Module 9 we are shopping! What should you buy first? Let's hit order and get that room makeover moving forward! We also address practical supplies to purchase.
Module 10 is taking all of your plans and preparing for ACTION. We are setting ourselves up for success. For a (mostly) stress-free makeover, baby! This section is super practical and actionable if you want to hit the ground running.
I've also included next steps, a video about how to apply this course to every room makeover you take on in the future.
Additional course bonuses for launch month!
Planning a room makeover with kids (not just for them, but with them!)
How to get my 'cozy modern' design style
Tips for executing a DIY room makeover- rounding up practical resources for you!
faq
What happens when I enroll?
To enroll in the course, purchase with either paypal or credit card.
You'll receive two emails: a purchase confirmation and important course access information. Then you can access this course and any others you've enrolled in from Lemon Thistle at lemonthistle.com/courses with the email and password you used for purchase.
You can print your workbook, watch the introduction video and get started! All course information and the workbook is loaded into the course.
Will you be running this again/ what if I can't do it right now?
This course is self-paced. Tomorrow, when the course drops you'll be able to access all of the course content immediately. So if you want to binge it- so fun! If you want to hold off until schools out for the summer, do that!
How long will it take me to complete?
The course is designed to get you to your room makeover (with momentum and confidence in your plan of action). How much time your room makeover takes is of course a whole other thing. The course itself, being self paced, can be as quick as you like or more spread out and bite-sized if you're starting from a place of overwhelm.
There's 10 steps in the framework and a couple of the steps have more than one video in them (floor planning + design boards), it's just over 2 hours of video overall plus some exercises that are best to do when the videos aren't playing.
The idea is that this will set you up with a framework you can use over and over.
The first time, watching the videos, doing the exercises will take a bit more time. But after you rock this first room makeover, next time you can only rewatch videos you need a refresher for (maybe floor planning if it's a more complicated space than your last) and then use the workbook to go through the framework faster.
OK, but what if I've already started a room… and gave up?
This is why I'm so passionate about having a plan! If you were told 'here's the next step'… could you do it? This course is all about taking the overwhelm out of room makeovers by creating a plan. It's going to help with the decision fatigue you feel halfway through a room makeover and the feelings of 'what now?' and 'I don't even know what I was going for… this isn't it!'.
It can feel like a step backwards to start planning now if you've already started your space, but chances are you already have a lot of the answers for the questions we'll ask, that will give you some momentum and once you get that momentum back (and the confidence in your decision making!), picking up your room makeover where you left off will feel so much more manageable.
Is this available for free on your blog?
You can search around my blog and other sites for tips and pieces of the puzzle. There's SO much free information out there. But it's up to you to organize it into a system that makes sense for you to take action from. If that hasn't been working for you, you can let me walk you through it. One foot in front of the other. No guesswork.
Can I just hire you to tell me what to do?
I do have a limited number of Room Makeover Consultations available each quarter. If you're overwhelmed at the thought of learning through videos and are looking for more of a push, my room makeover consultation clients receive this course as a bonus so they can take that momentum and put it to work for future room makeovers with these tools.
STILL HAVE QUESTIONS?
I'm so happy to help! Drop me an email colleen@lemonthistle.com
Please note all digital products including this course are non-refundable due to the instant nature of the product.