It's time for your April hand lettered tech wallpaper in beautiful quote (Take it a day at at time), calendar, and monthly script versions for your phone, tablet and computer!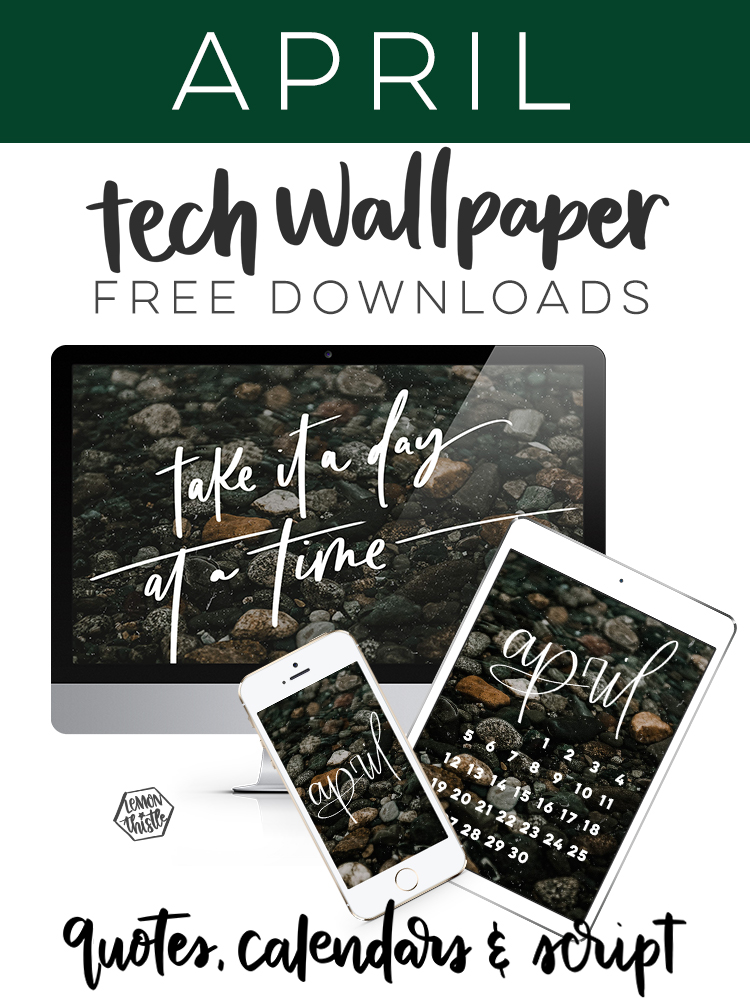 I feel like this month of all months I don't need to chat month about why this quote is so timely for me and why I chose it because I think we're all mostly in the same boat here. We're either home all. the. time. or if we're still working, going there daily is an added stress. I hope that you're taking care of you and finding the support systems you need right now. I hope you're getting outside for some fresh air and recognizing the moments that you'll miss when all this is over. Just take it one day at a time, friends.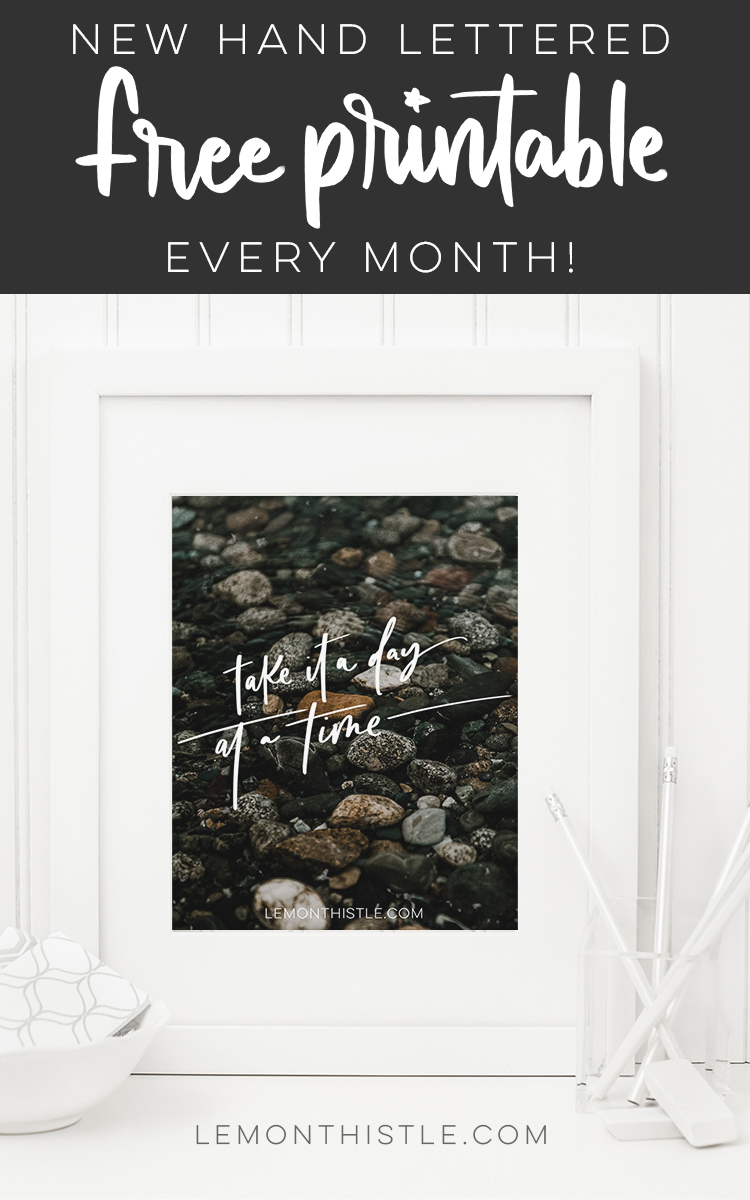 If you're new to Lemon Thistle, every month, I create free handlettered desktop, tablet and mobile backgrounds for you to download. I make each a quote version, a calendar version, and a monthly script version in each device size. You can take your pick! I also create a free printable 8×10 version of the quote for my e-mail friends. If you're not yet signed up for my list, you can get in on the updates and freebies right here!
Alright, enough with the chatter, give me the goods! I got you- just click the linked words below for your desktop and tech wallpaper backgrounds – download as many as you'd like!
QUOTES:
CALENDAR:
SCRIPT:
*If you are using the iPhone or iPad backgrounds, they are designed to be used with perspective zoom OFF. To turn it off pinch the screen to view the entire design (when you're adjusting the positioning) in the same way you'd zoom out or if you have the updated OS hit 'Still' and adjust*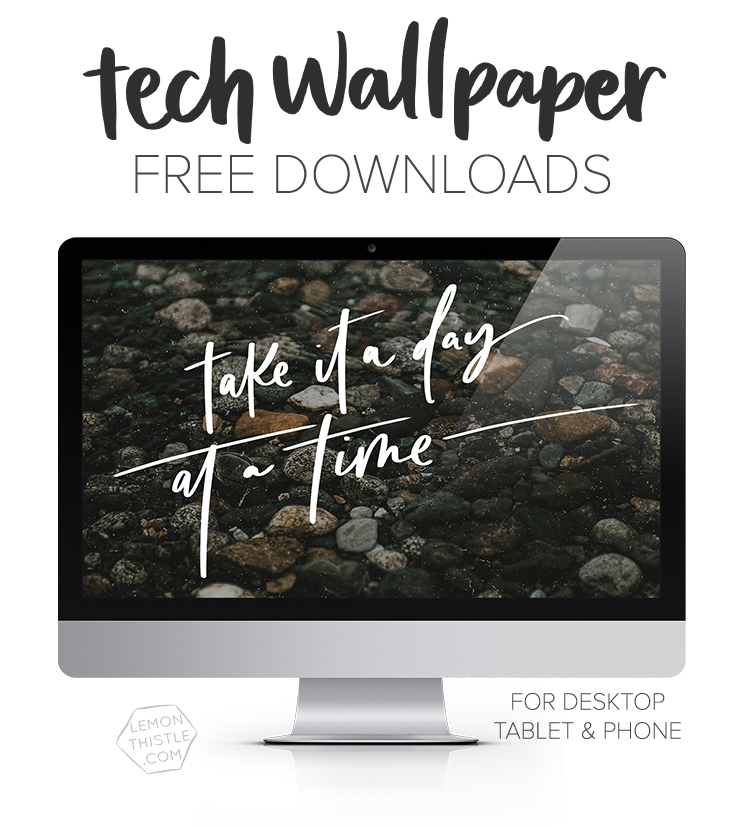 PSST… LOOKING FOR MORE OPTIONS FOR TECH WALLPAPERS? THE QUOTE ONES I MAKE EACH MONTH CAN BE FOUND HERE! YOU CAN DOWNLOAD THEM EVEN AFTER THE MONTH IS OVER!