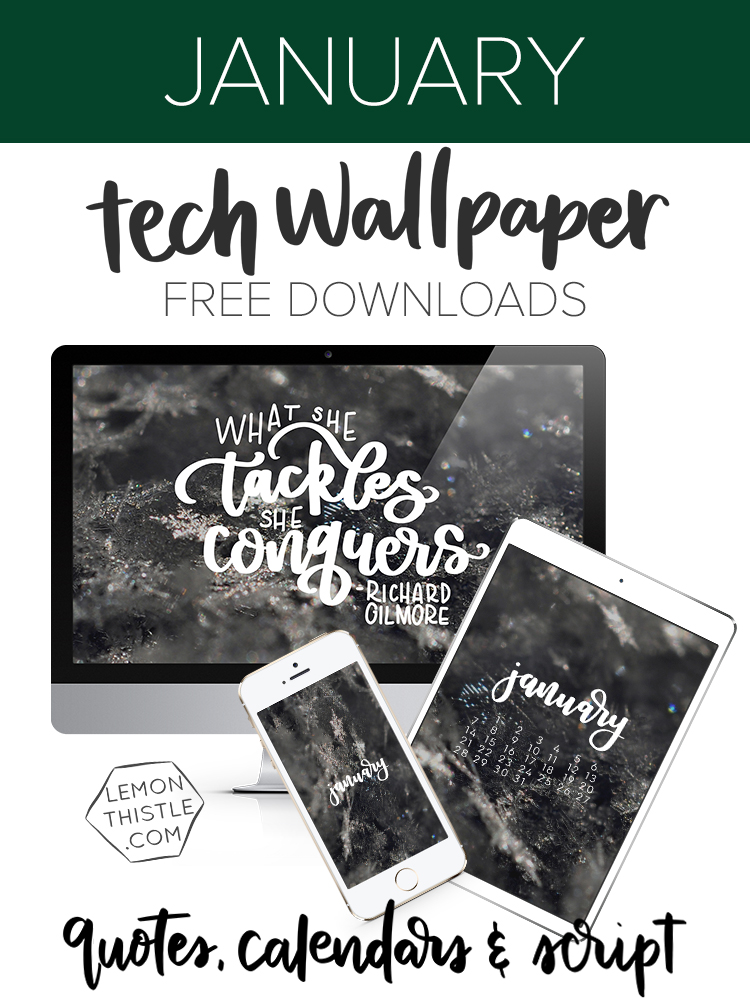 Okay… I know you're off enjoying the holidays… I'm sure of it. BUT I wanted to make sure that you got these BEFORE January hit. So I scheduled it early for ya. Just like the last month- I used one of my dad's fab pictures for the background because a) I didn't want to brave the cold with a newborn and b) his photos are 1000x better than mine anyways. But I did go and letter a quote for it- so I wasn't 100% lazy.
I really wanted a motivational type quote since January is the time of motivation and goal setting and feeling like you can tackle anything. SO Richard Gilmore it was, "What she tackles she conquers". Could it be more perfect for this month?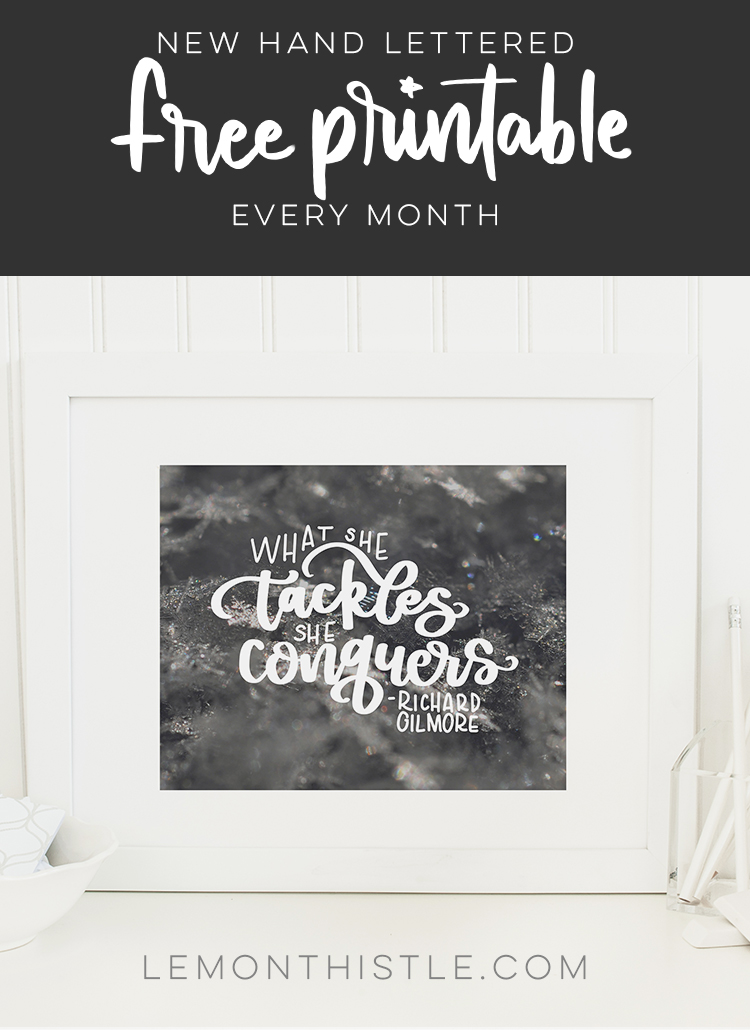 If you're new to Lemon Thistle, every month, I create free handlettered backgrounds for you to download. I make each a quote version, a calendar version, and a monthly script version in each desktop, phone, and tablet sizes. You can take your pick! I also create a free printable 8×10 version of the quote for my e-mail friends. If you're not yet signed up for my list, you can get in on the updates and freebies right here!
Enough with the chatter, am I right? JUST GIVE ME THE GOODS! Just click the linked words below to download them!
QUOTES:
CALENDAR:
SCRIPT:
*If you are using the iPhone or iPad backgrounds, they are designed to be used with perspective zoom OFF. To turn it off pinch the screen to view the entire design (when you're adjusting the positioning) in the same way you'd zoom out or if you have the updated OS hit 'Still' and adjust*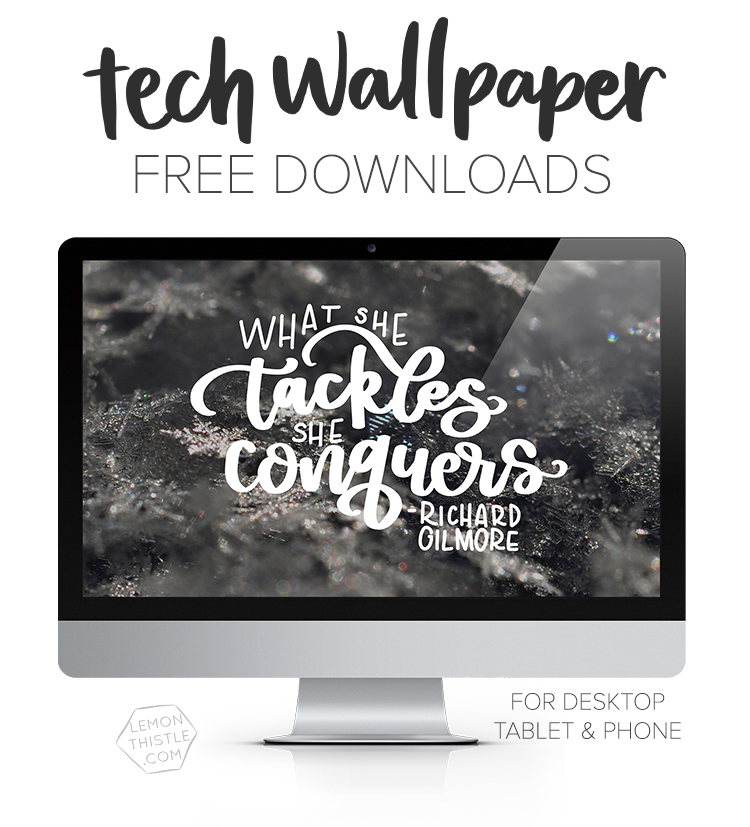 Like what you see?
Sign up to receive a once-a-week newsletter from me with new posts, exciting updates, exclusive discounts and freebies. Just good stuff!