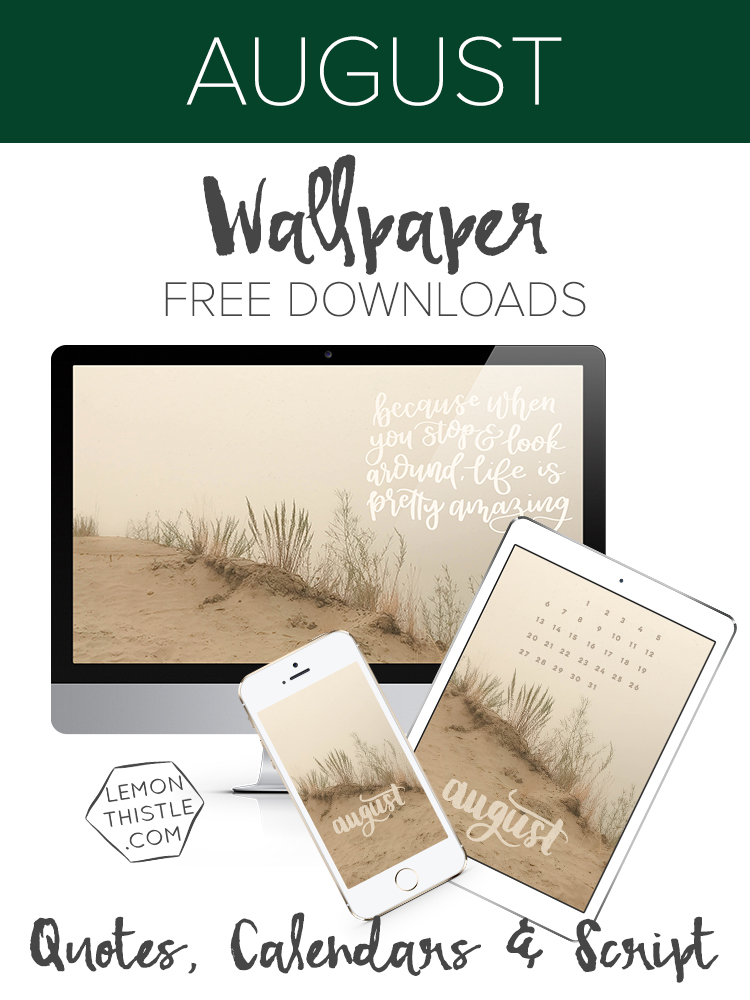 I feel like you guys are becoming accustomed to me being late with these tech wallpapers and that's SO not what I want! I'm making it my goal to get back on track before this baby shows up in November. What do you think… can I do it? Ha! My biggest challenge in these wallpapers isn't the getting them done… or the lettering… it's actually the photos! I used to LOVE going out to take photos just for fun. I had so many to choose from. Since kids and renovations and blogging… I don't make much time for that anymore and I am OUT of photos I'm excited to share with you. That's why partnering with Laurie from Vin'yet Etc. last month was so rad. But I really do enjoy getting out and adventuring with a camera… so maybe I just need to find a photography buddy that doesn't mind three kids jumping in every shot ;)
Let's talk about this month's photo though. Because of all the smoke we have here- I haven't wanted to be outside taking pictures. But when we were out the other day, I went for a walk up a ridge by my inlaws place and snapped this one. Because even though the smoke is gross and makes it hard to breathe- it makes for lovely photos. I snapped one of my niece while we were out there as well and I'm beyond in love with it. This photo is just taken with my phone and I didn't go and edit it and filter it a whole bunch. That's all the smoke!
And the quote? You might recognize it from this wall hanging but I'm totally in love with it so wanted to use it again. Sometimes we get so busy that we forget to take that time to look around and see how totally amazing life is.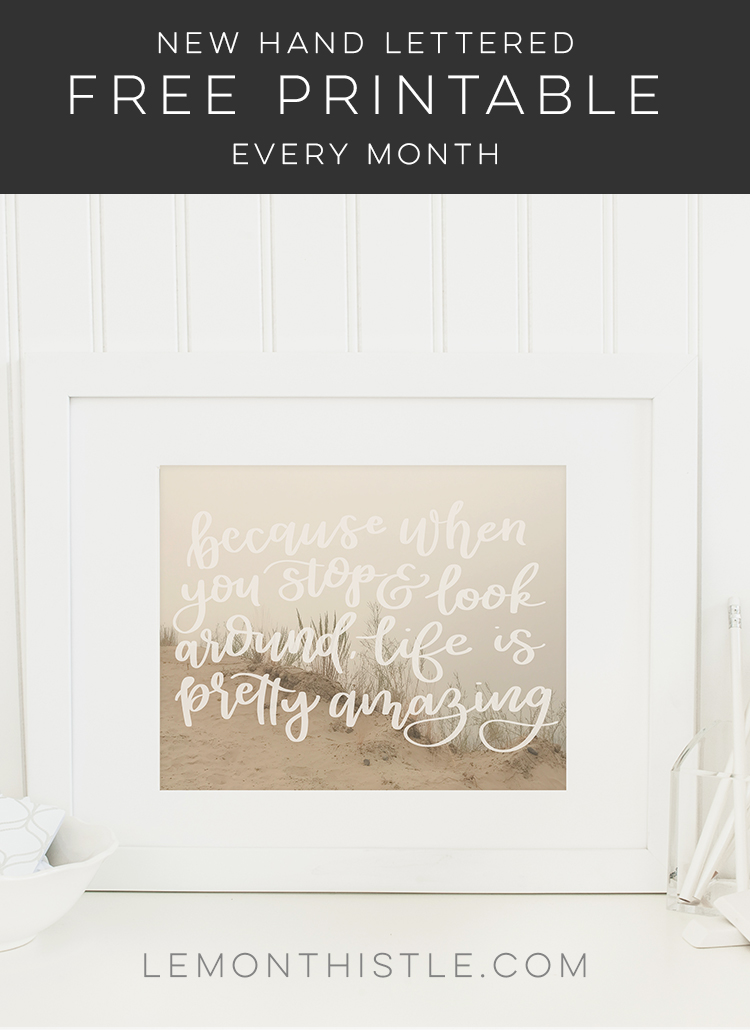 If you're new to Lemon Thistle, every month, I create free handlettered backgrounds for you to download. I make each a quote version, a calendar version, and a monthly script version in each desktop, phone, and tablet sizes. You can take your pick! I also create a free printable 8×10 version of the quote for my e-mail friends. If you're not yet signed up for my list, you can get in on the updates and freebies right here!
Enough with the chatter, am I right? JUST GIVE ME THE GOODS! Just click the linked words below to download them!

*If you are using the iPhone or iPad backgrounds, they are designed to be used with perspective zoom OFF. To turn it off pinch the screen to view the entire design (when you're adjusting the positioning) in the same way you'd zoom out or if you have the updated OS hit 'Still' and adjust*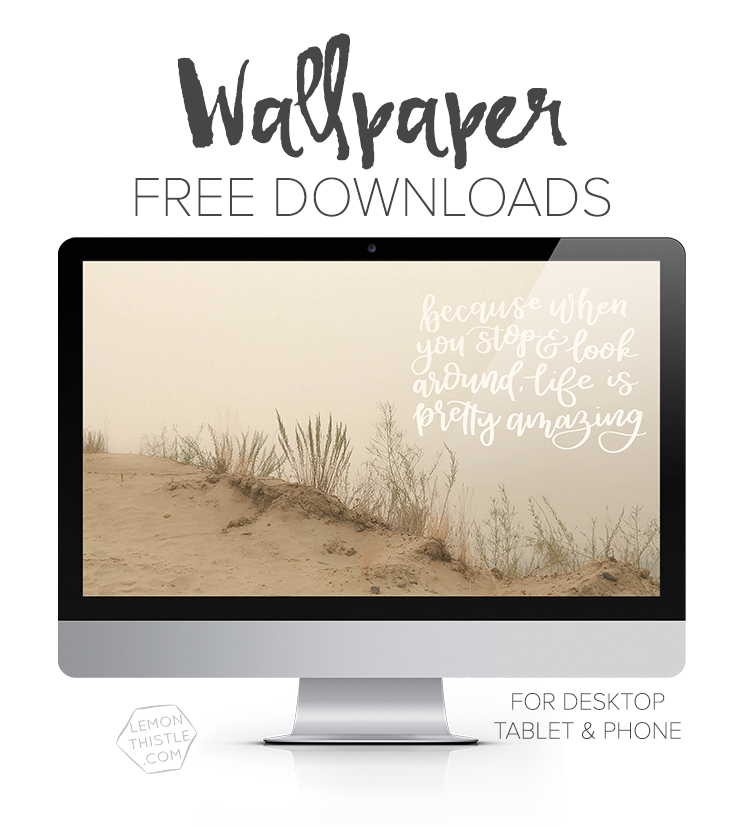 Oh! If you have a quote that you'd like to see in the next tech wallpaper… let me know! And if you want to volunteer to be my local photo buddy… you'd make my day ;)