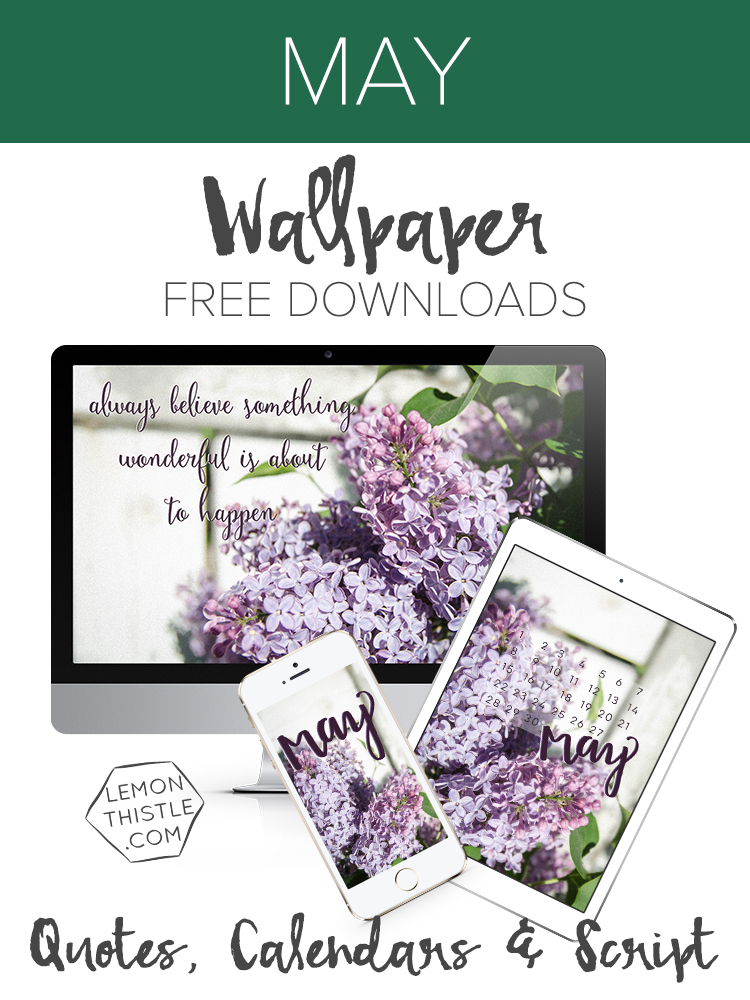 April showers brings May flowers, right? We have such an abundance of lilacs around here, I thought it was the perfect image to cheer up my desktop this month. And the quote- It's so optimistic. How differently would we live life if we really did believe something wonderful is about to happen?
If you're new to Lemon Thistle, every month, I create free technology backgrounds for you to download. I make each a quote version, a calendar version, and a monthly script version in each desktop, phone, and tablet sizes. You can take your pick!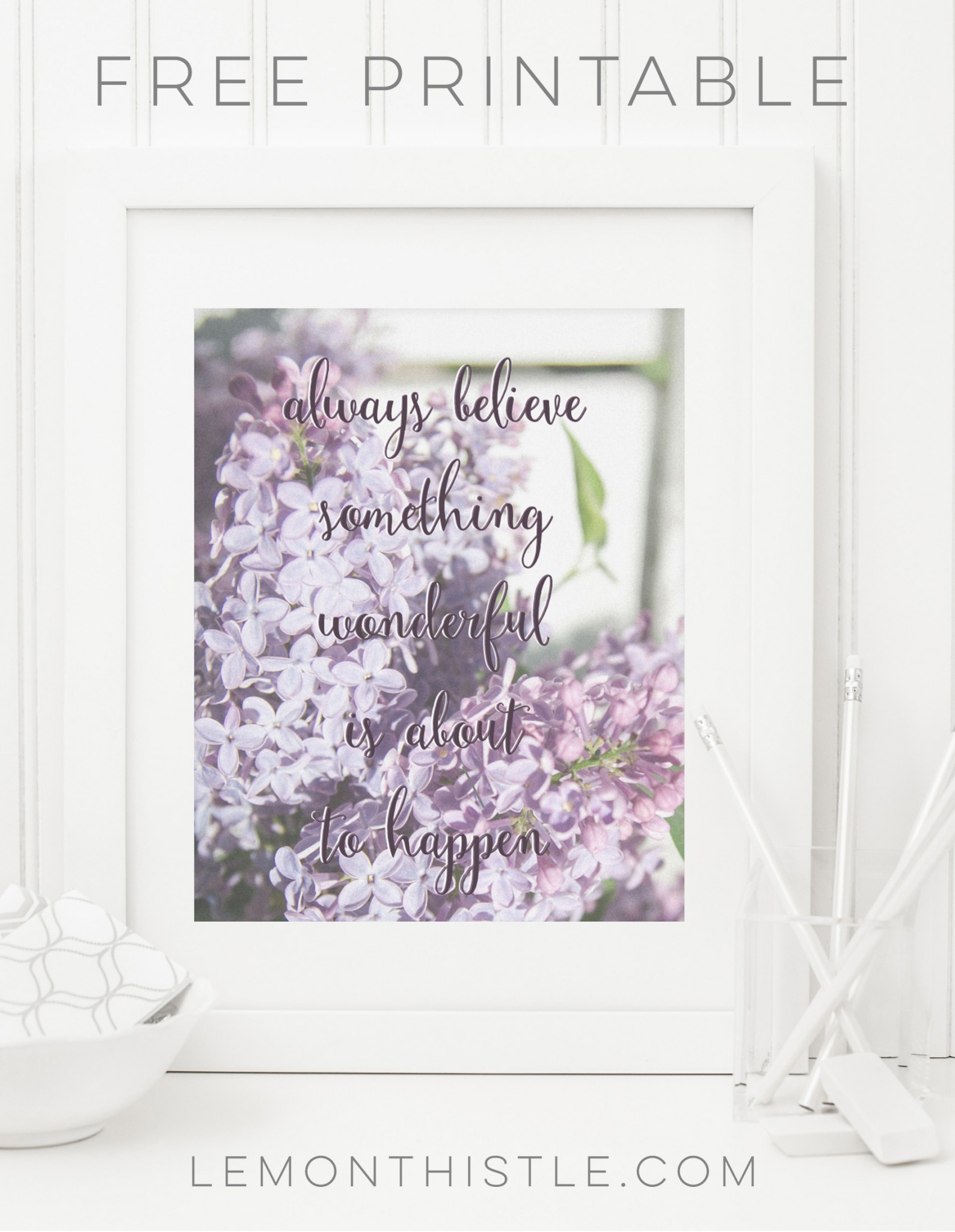 I've also made the quote into an 8×10 free printable that I'll be sending out to my e-mail subscribers later today.If you aren't already on my e-mail list, I'd love to have you! I send out weekly updates with new posts, contests and exclusive freebies- sign up right here! I actually love this printable more than almost anyone I've done yet (although last may is a close one- I love that mountain shot!). I think I'm addicted to adding colourful shadows to text now. Be prepared- you're going to see it a lot ;)
Alright- ready to snag your fave of the tech wallpapers? Just click the linked words to download them.
QUOTES:
Desktop / iPad / iPhone (6)
CALENDAR
Desktop / iPad / iPhone (6)
SCRIPT:
Desktop / iPad / iPhone (6)
*If you are using the iPhone or iPad backgrounds, they are designed to be used with perspective zoom OFF. To turn it off pinch the screen to view the entire design (when you're adjusting the positioning) in the same way you'd zoom out*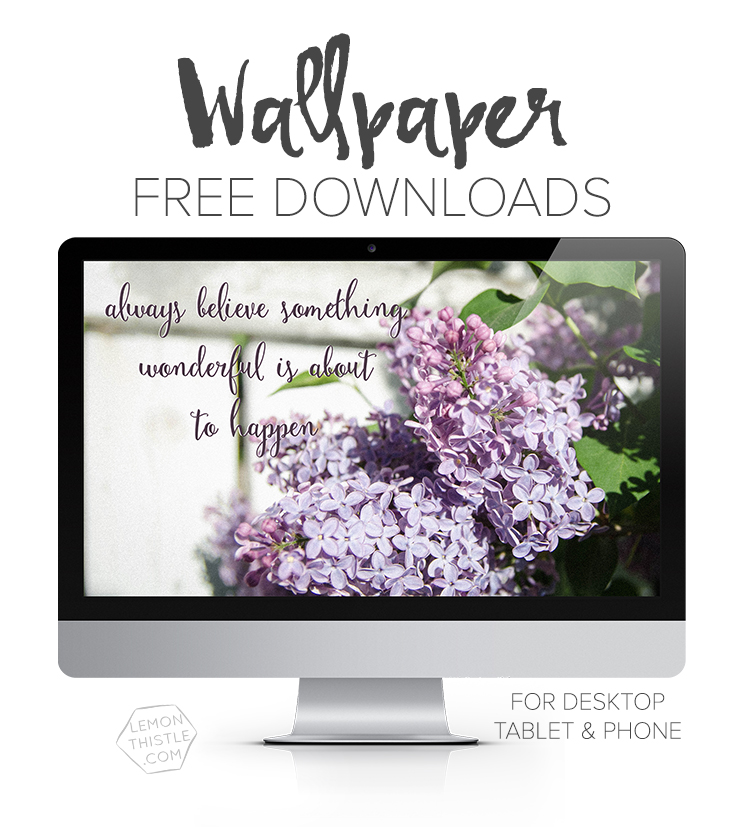 You can check out all the wallpapers in the series here– the quote backgrounds are great year round! And as always… if you have a quote that you want to see- tell me! I haven't picked one for June yet.