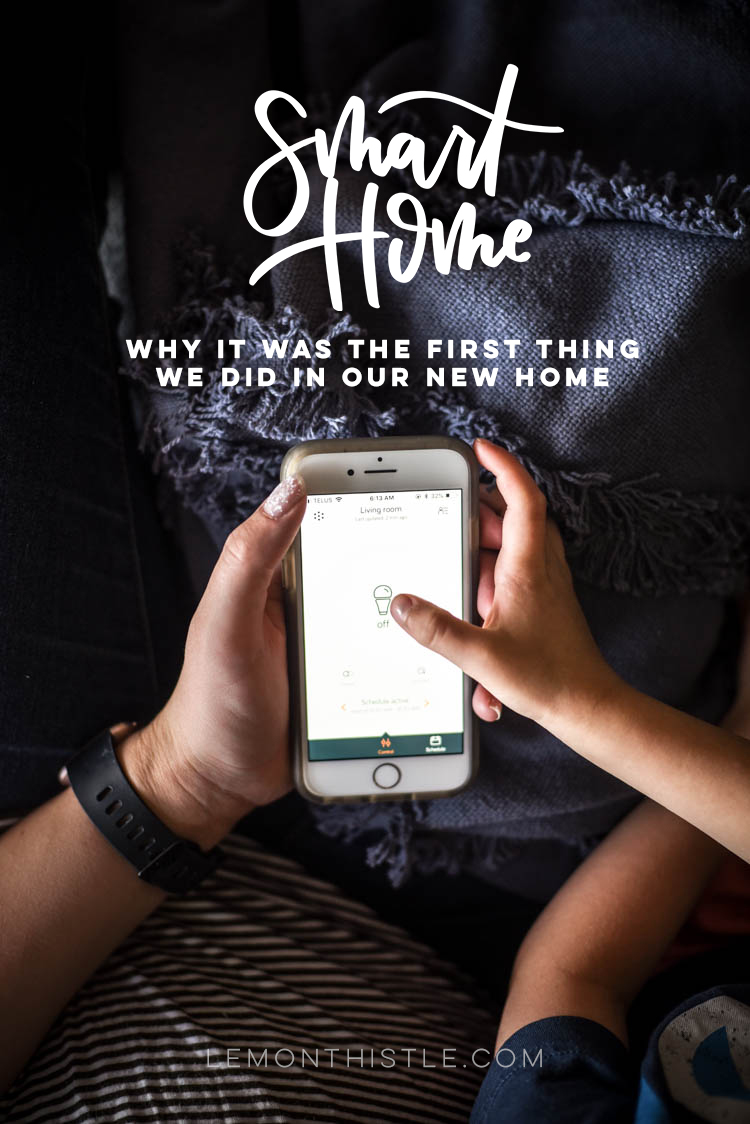 If you've been around the blog at all, by now you've probably heard me mention that we moved! And we have big plans for updating our new home but before we get to any of that… there's one thing that we did first. And that's updating to a smart home. With our last place, it totally wasn't a priority but because our thermostat started failing, we decided to give smart technology a try and we  were so surprised by how much we appreciated the remote abilities and how much money it saved us over the following years.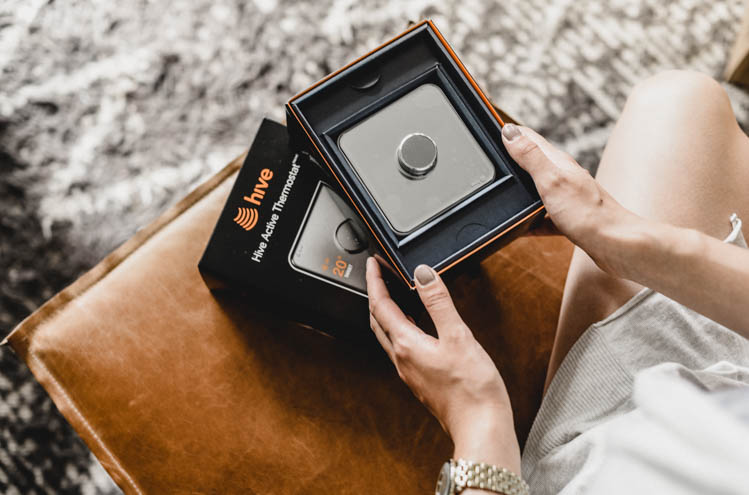 With this new place, we wanted to take things a step further and upgrade to a smart home system. Hive partnered with us to make it happen, so today I thought I'd share a bit about the process of upgrading to a smart home (it's actually SO darn simple!) and share some of the things that we are using it for (like monitoring the walk out basement door by the playroom while I'm cooking dinner). I know when we first starting talking about one, I wasn't sure if we would really use it so hopefully this gives you an idea of how it might integrate into your family!
We have a walk out basement here which means that our kids (the oldest are four) will be downstairs playing alone but have access to outside. I want to give them that independence but also want to know what's going on with them while I'm rocking the babe to sleep or cooking dinner. I love that the system we chose will tell me when the door is opened so I can be aware of their whereabouts. That right there is probably my favourite part about this whole smart home thing. I didn't realize I was such a worrier until we moved here!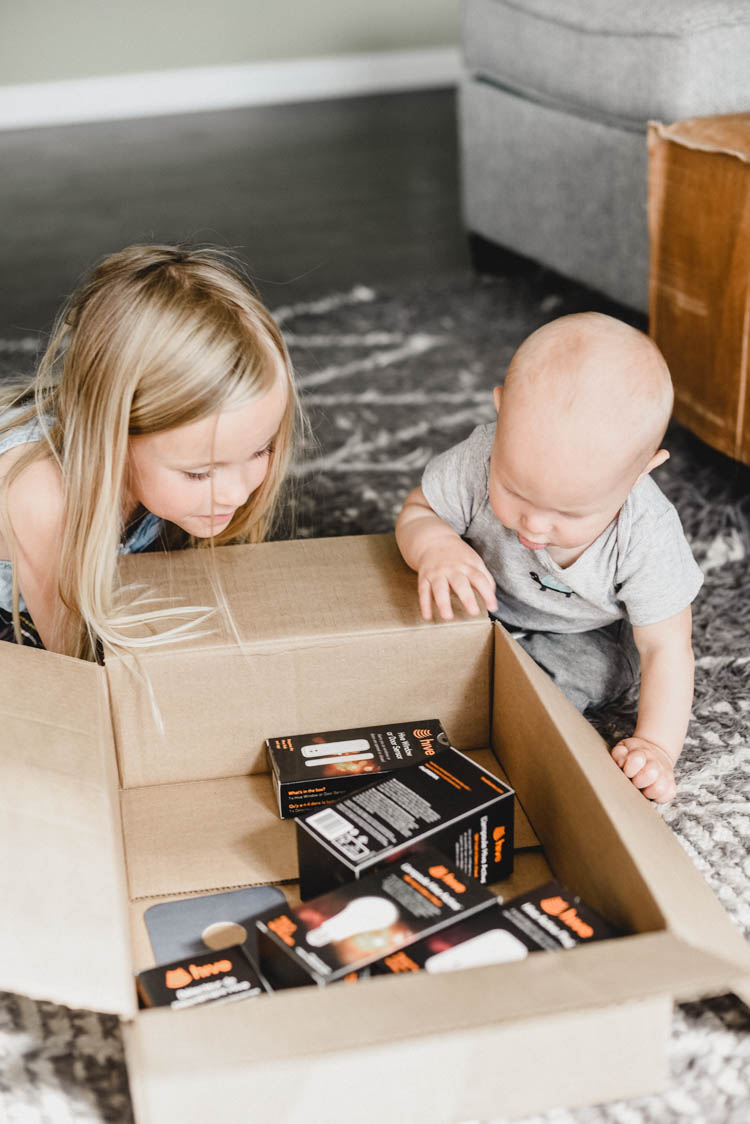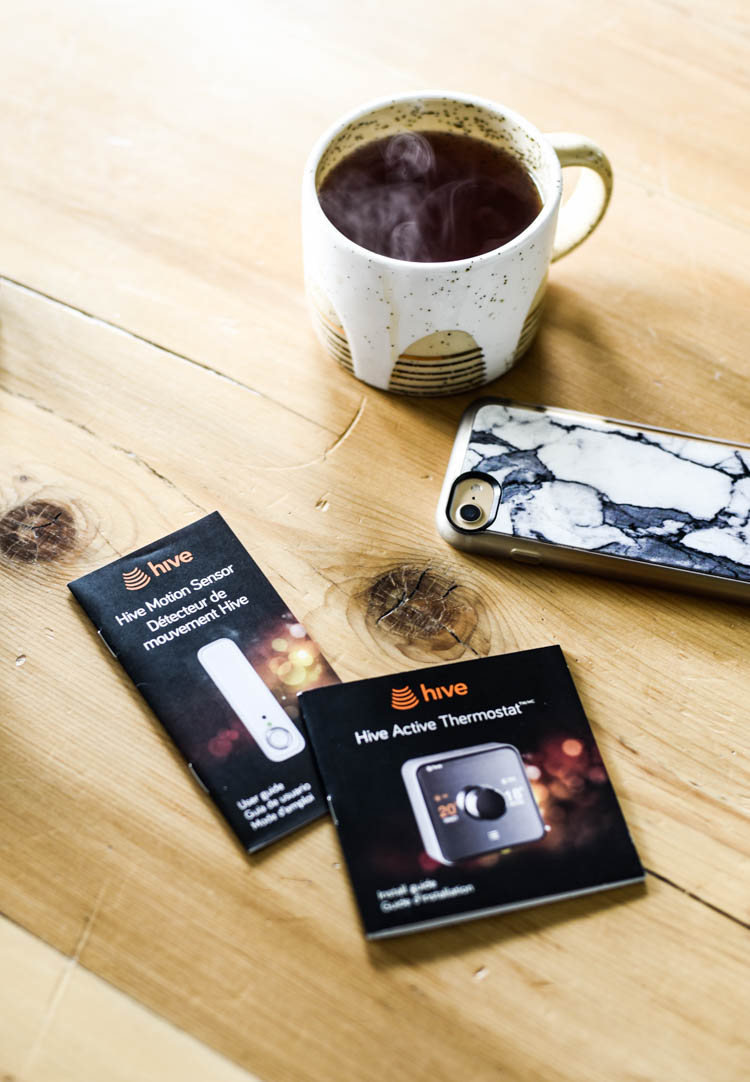 Okay… so that's my why. Here's how we did it! Hive is available on Amazon now, so it's easy to have it shipped right to your door. My kids and I love getting packages in the mail so that was an added bonus. We've actually ordered a ton of our home remodel stuff online this time around. We chose the Welcome Home pack (you can pick a pack instead of guessing and putting things together) and added an extra Hive Window or Door Sensor so we had one for the basement and front door. I'm thinking of getting another one for our upstairs patio door just for piece of mind when we are out of town.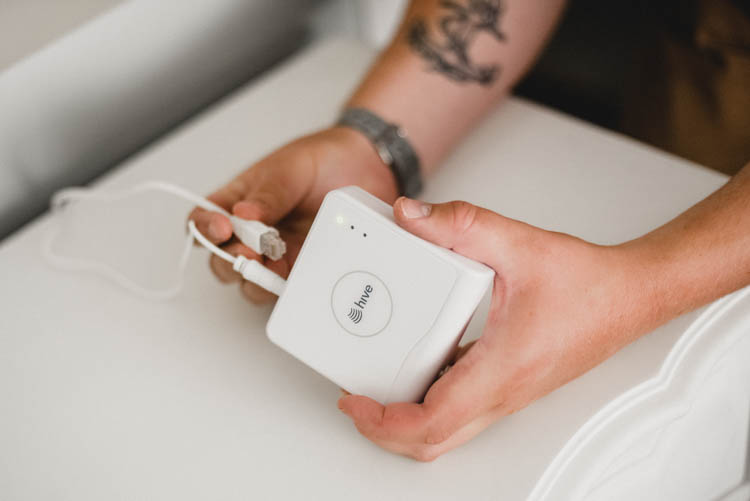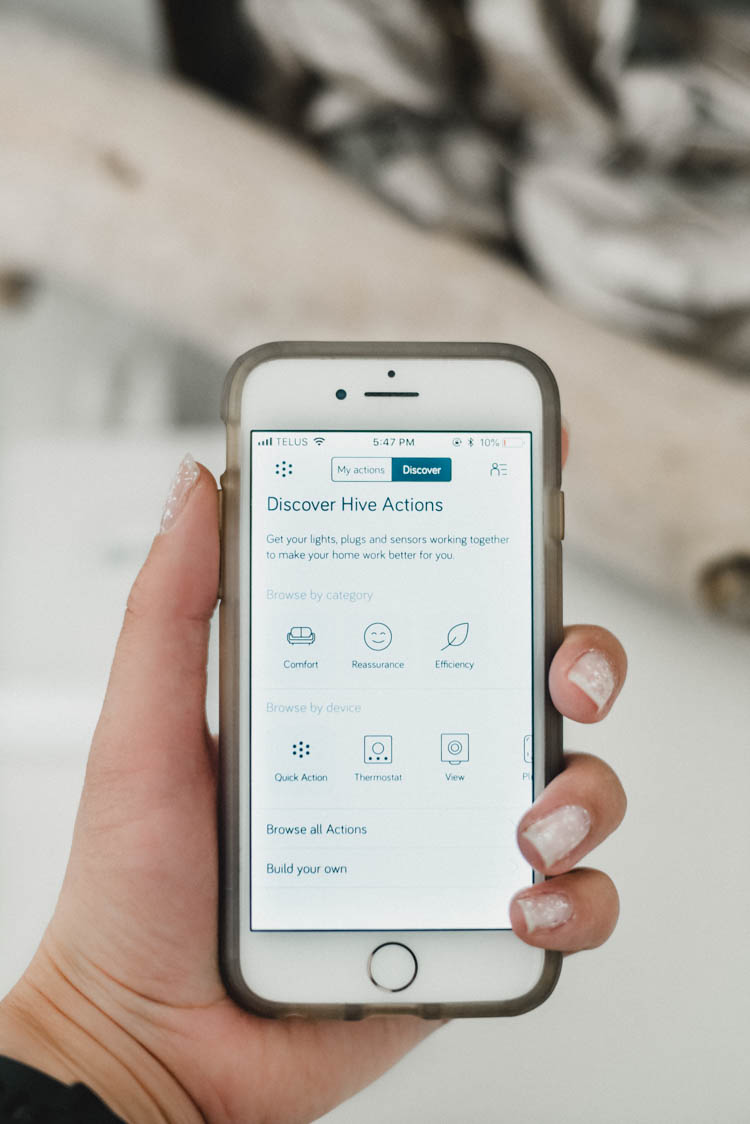 I honestly thought set up would be a bit of a challenge. After reading every single word on the instructions while my kids were at a birthday party, I realized it was way simpler than I'd thought. The first thing you do is download the app on your phone and plug in the Hub. The Hive Hub is the piece that sends you notifications and gives you remote access. You just plug it into your router. The Hub is really small and doesn't stand out like the giant router- so I've got it sitting on my dresser for right now and the router tucked under the dresser.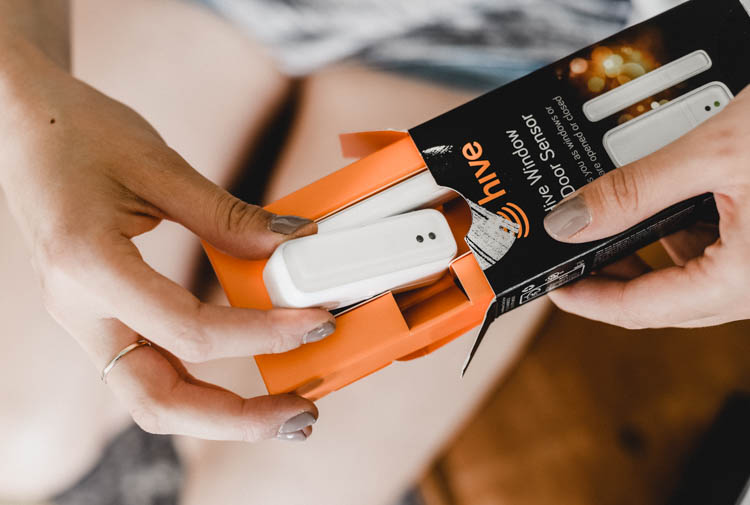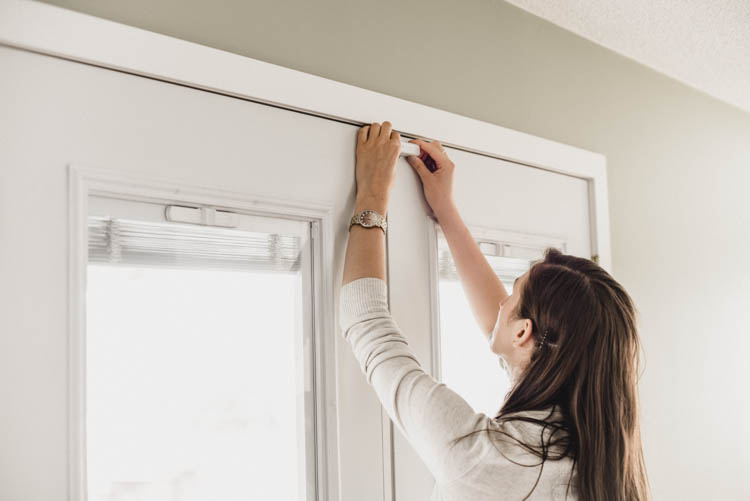 Once that's set up, you can start adding devices to your Hive Hub. The Window or Door Sensors, Plugs and Light Bulbs are so easy, my sister and I did those while Shane unpacked his tools to do the Thermostat. The Window or Door Sensors just stick onto the door frame and door. They're pretty small too so you don't notice them (which is important to me!). Then you can set your Hive Hub to get notifications when doors are opened- or just get notifications during certain periods (say if you were at work Monday to Friday.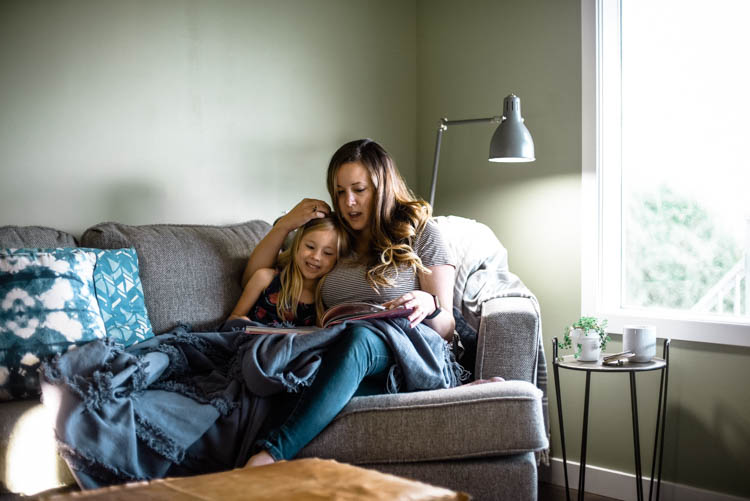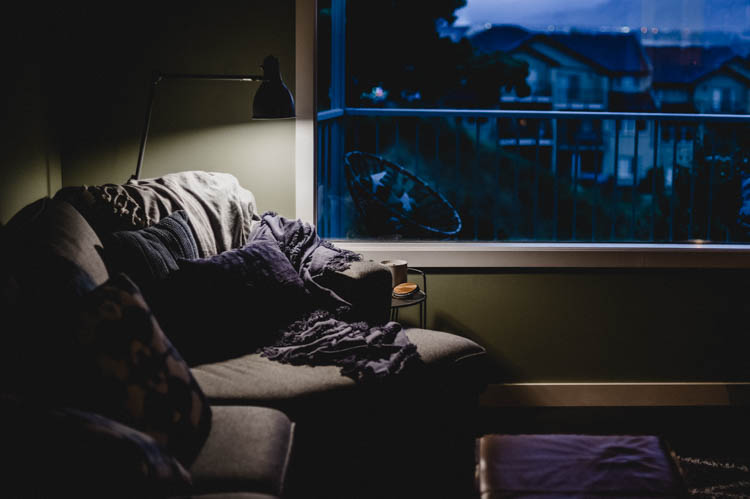 The Hive Light Bulbs just screw in to the socket… and then it's a smart light fixture. THIS IS INCREDIBLE. I'm surprised by how much I love this feature. You can pick how bright or dim the bulb is on your app and how white or yellow the cast is. I can't tell you how much time Shane and I spend trying to pick the right colour of light bulbs… and then returning them… and trying again in our last place. If you care about the colour of lighting you have… This is so easy! Also… our living room has no lights. So we put this one in the lamp in the far corner and can turn it off without trying to navigate around in the dark at night. You can also set it up to turn on when the front door is opened. In the winter, we're planning to turn this feature on since it gets dark so early. It's like a welcome home.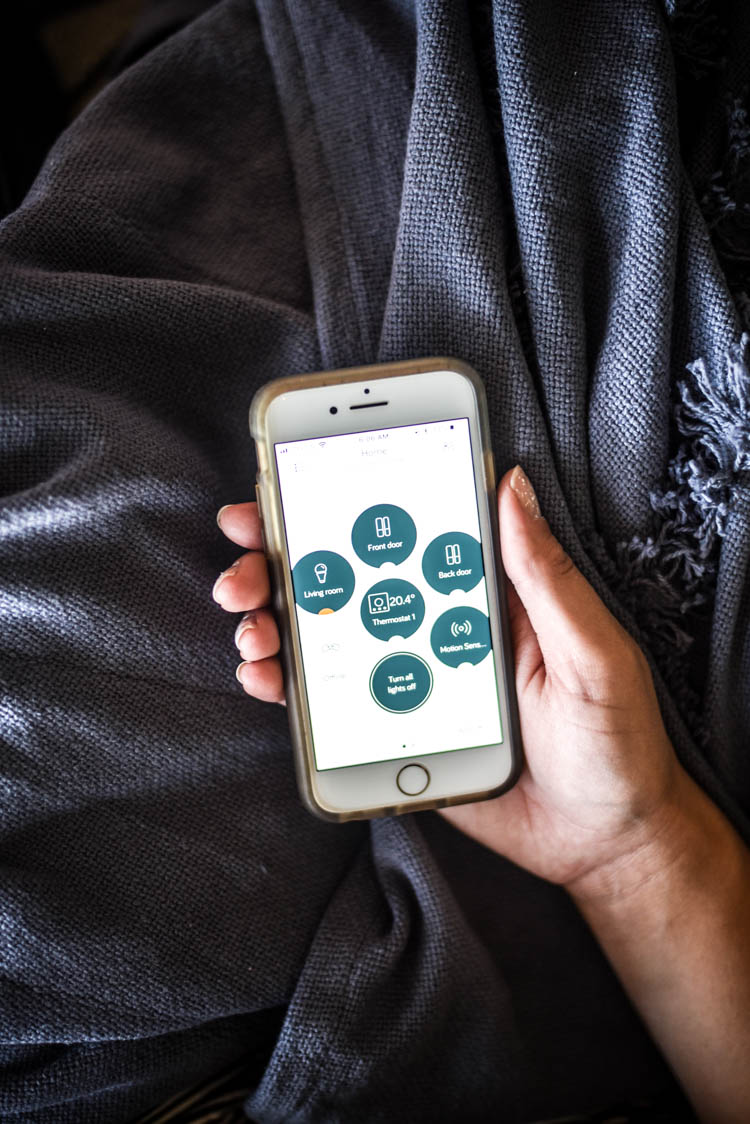 I'm also able to hook it up with IFTT (which I already use for social media!) to set it to turn on at dusk in connection with your weather app (it would only turn on if the light was turned on otherwise). And the one we will be setting up this week? Vacation mode! You can set a schedule to make it look like you're home. Isn't that clever? Or if you forget, you can just turn it on and off from your phone whenever you think of it.
The Welcome Home Pack also came with a Hive Motion Sensor which we will put in the garage once we finish it (right now it's a carport), and a Hive Plug. The Hive Plug would be perfect for turning on the slow cooker while you're at work, but we are using it for my straightener because this girl is constantly forgetting to turn that thing off. Or at least not being able to remember if I did turn it off. You can turn it off from your phone as you're driving away just to make sure.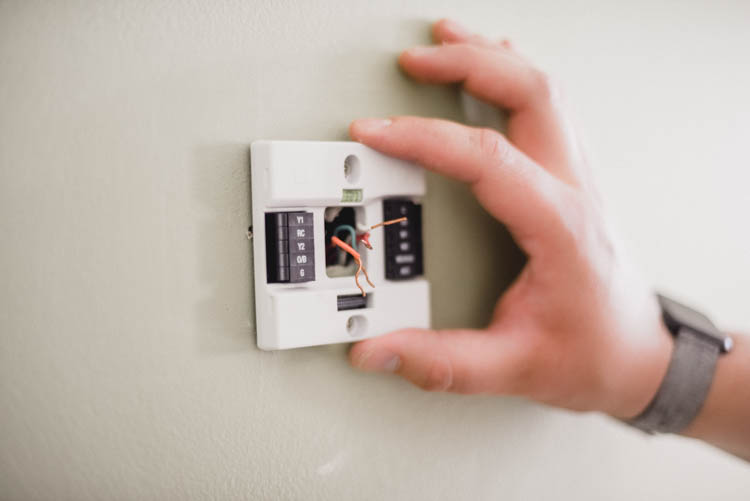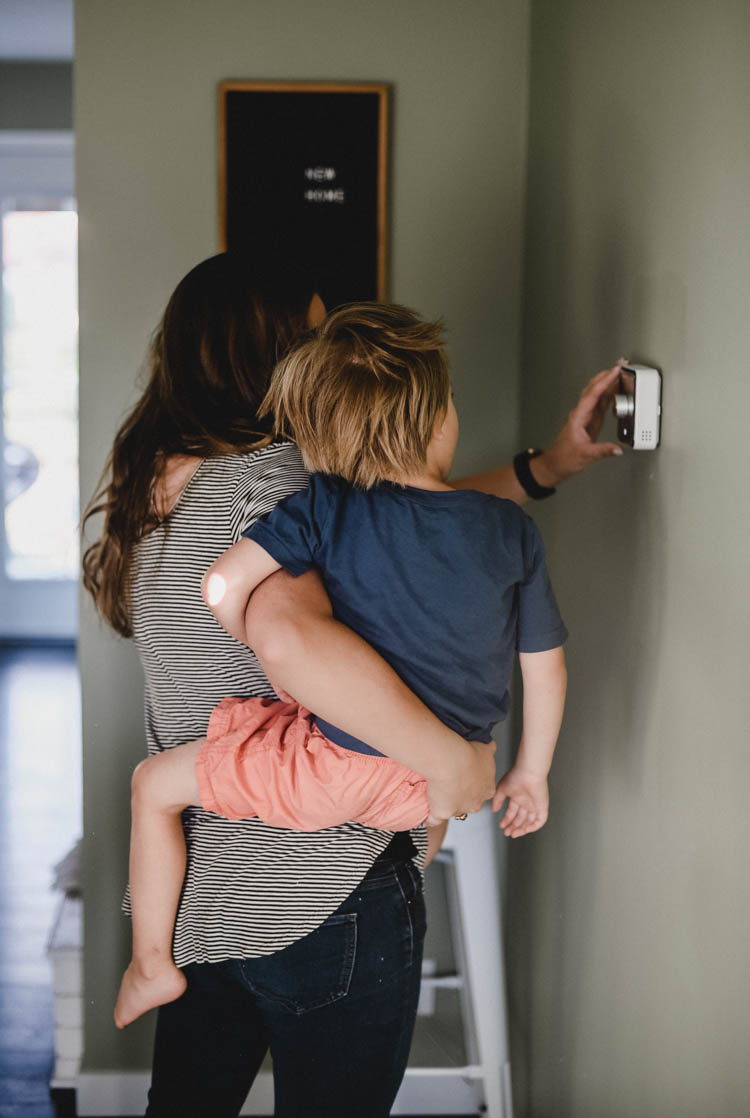 Oh! And the Hive Thermostat! I love being able to adjust it while we're on the go. Where we live we have hot summers and cold winters and it's nice to be able to let it slow down when we're out of town for the weekend but kick it back on as we're driving home. Did I mention it's all mirrored and pretty? And Shane wanted you to know that it has a built in level. The things that excite us now ;)
Alright so I'll wrap it up, I'm totally loving it and can see us integrating it into our lives more as we get used to having the capabilities. So far- it's giving me peace of mind about who's coming in and out of the house, and helping our home to be ready for us when we get here… and safe when we leave. What other ways could you see these working together? I'm definitely wanting to test a few new things like the light on when the door opens and such. If you have any other fun combos that are making your life better- let me know! PS! They are a part of Prime Day on Amazon… just sayin' ;)
This is a sponsored conversation written by me on behalf of Hive. The opinions and text are all mine.