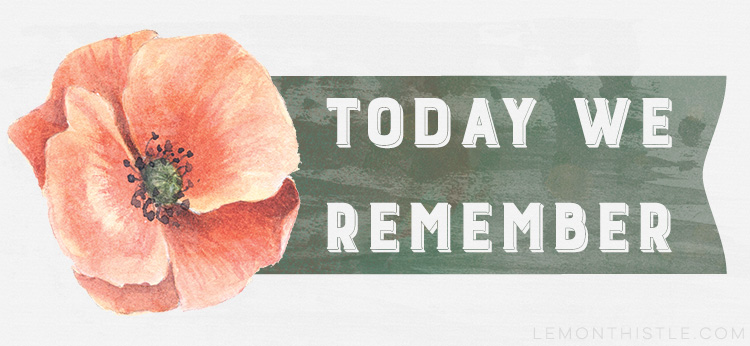 I'm keeping it short and sweet in honour of Remembrance Day today.
I want to offer a heartfelt to all those who have served and are currently serving in our Canadian Forces. Your courage and sacrifice are inspiring. And to families of those in service- thank you for giving of your loved ones.
Let us not forget all that our veterans have done for our country.
Like what you see?
Sign up to receive a once-a-week newsletter from me with new posts, exciting updates, exclusive discounts and freebies. Just good stuff!