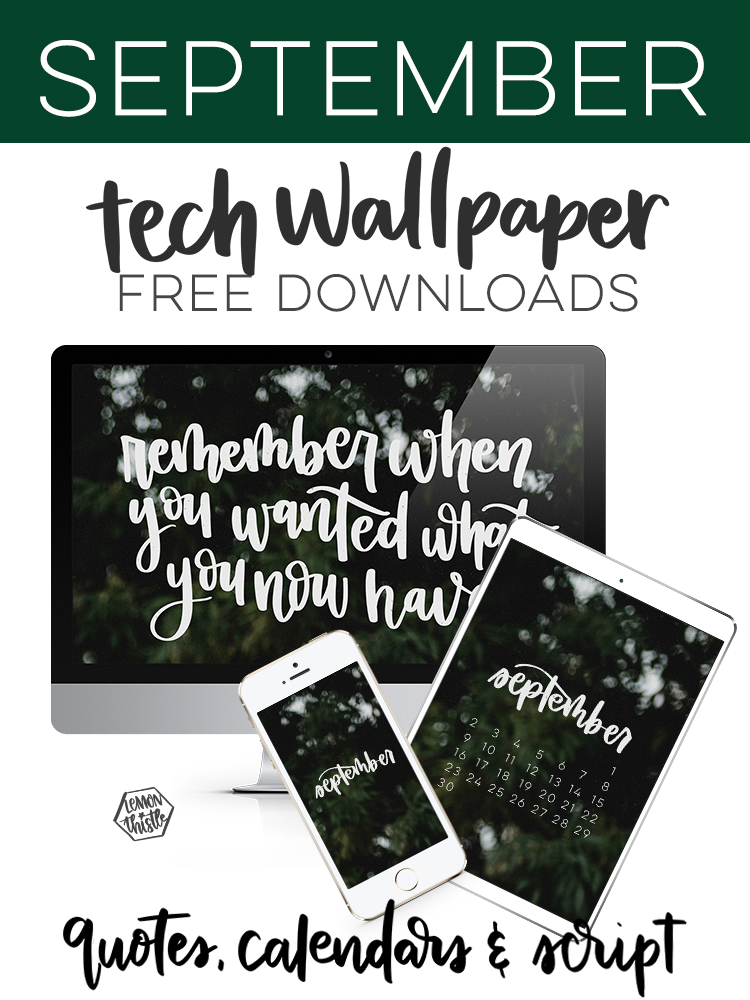 How is it already turning to September?! That marks so many things that I'm just not ready for. It marks the end of summer… and I don't feel like I've had enough of it. With all the smoke, it's hard to feel like we got enough sunshine. But more notably for me it marks the start of school. And my babes are going to school. Cue the tears! I've got four kiddos and for a couple more weeks I get to say that I have four kids aged four and under. But my oldest (twins) are turning five in a couple weeks AND they're off to kindergarten… which is full time here! And Windsor is headed to preschool a couple mornings a week. I'm pretty sure I'm going to be a total mess.
But enough about my upcoming meltdown. Let's chat about these wallpapers! We had a beautiful night out at a family member's property celebrating a birthday last week. The kids played outside until dark and I shot some photos of family laughing and having fun. This leafy backdrop full of bokeh made some beautiful photos so I decided I'd crop it out and use it for the fall tech wallpapers as well! I love those deep greens and all that texture. The quote? I've been thinking about this a lot lately- we have been having some real, 'can you believe this is ours' moments lately. About our family, about our home, about my job… we're so blessed and are getting to realize some of the things we've dreamed for. Hearing our kids chatter with each other and create games about fairies and super heroes, we feel like we've hit the lottery with how sweet they are (even when they're SUPER loud!). Seeing our kitchen cabinets installed and feeling like we're not grown up enough to have a beautiful kitchen like this… or a home that is all our own (no renters!). And even right now, I'm sitting here working on my laptop while my baby naps and my kids play. I had always dreamed that I'd get to work from home and enjoy the time with my kids.
But it's easy to overlook all that and see the stress instead. The stress of living without a kitchen, the stress of kids screaming ALL the time (even happy screams… they're exhausting!), the stress of deadlines when the baby wants to be carried around all day. I love how this quote makes me think about all the things I'd wished for- even five years ago- and see how they've come to life around us. I sincerely hope that you feel the same way!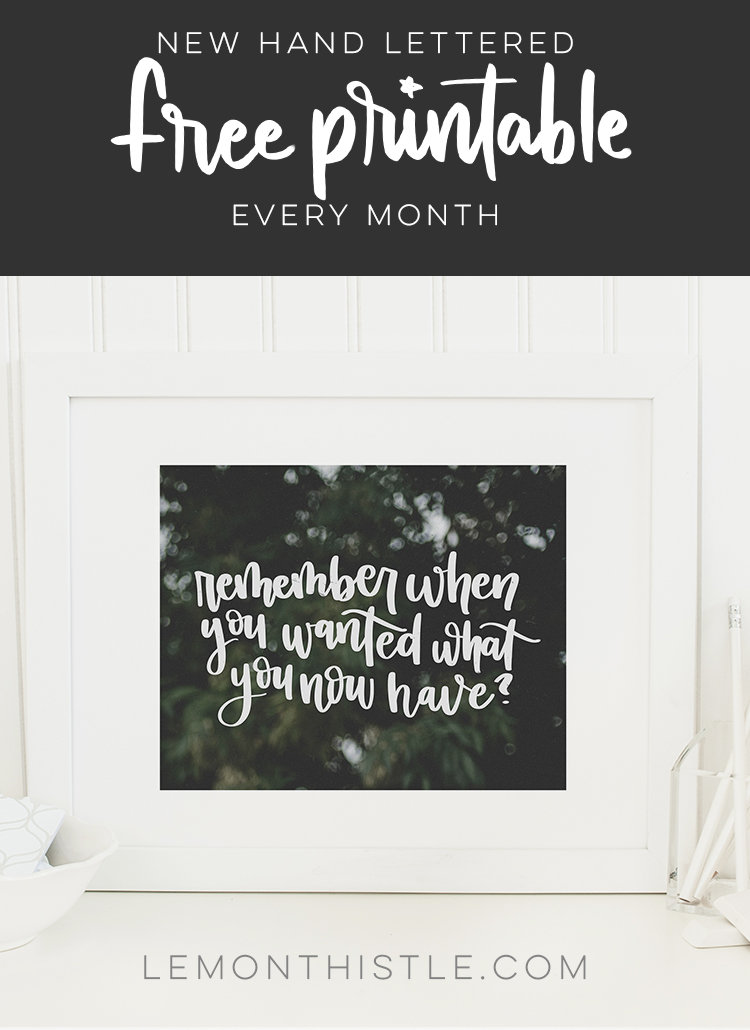 If you're new to Lemon Thistle, every month, I create free handlettered backgrounds for you to download. I make each a quote version, a calendar version, and a monthly script version in each desktop, phone, and tablet sizes. You can take your pick! I also create a free printable 8×10 version of the quote for my e-mail friends. If you're not yet signed up for my list, you can get in on the updates and freebies right here!
Enough with the chatter, am I right? JUST GIVE ME THE GOODS! Just click the linked words below to download the tech wallpapers!
QUOTES:
CALENDAR:
SCRIPT:
*If you are using the iPhone or iPad backgrounds, they are designed to be used with perspective zoom OFF. To turn it off pinch the screen to view the entire design (when you're adjusting the positioning) in the same way you'd zoom out or if you have the updated OS hit 'Still' and adjust*