**While I'm busy welcoming a new baby into our home *woohoo!* I'm having some of my blogging friends step in and share some rad posts with you all. Please give them some love and enjoy their creative ways!**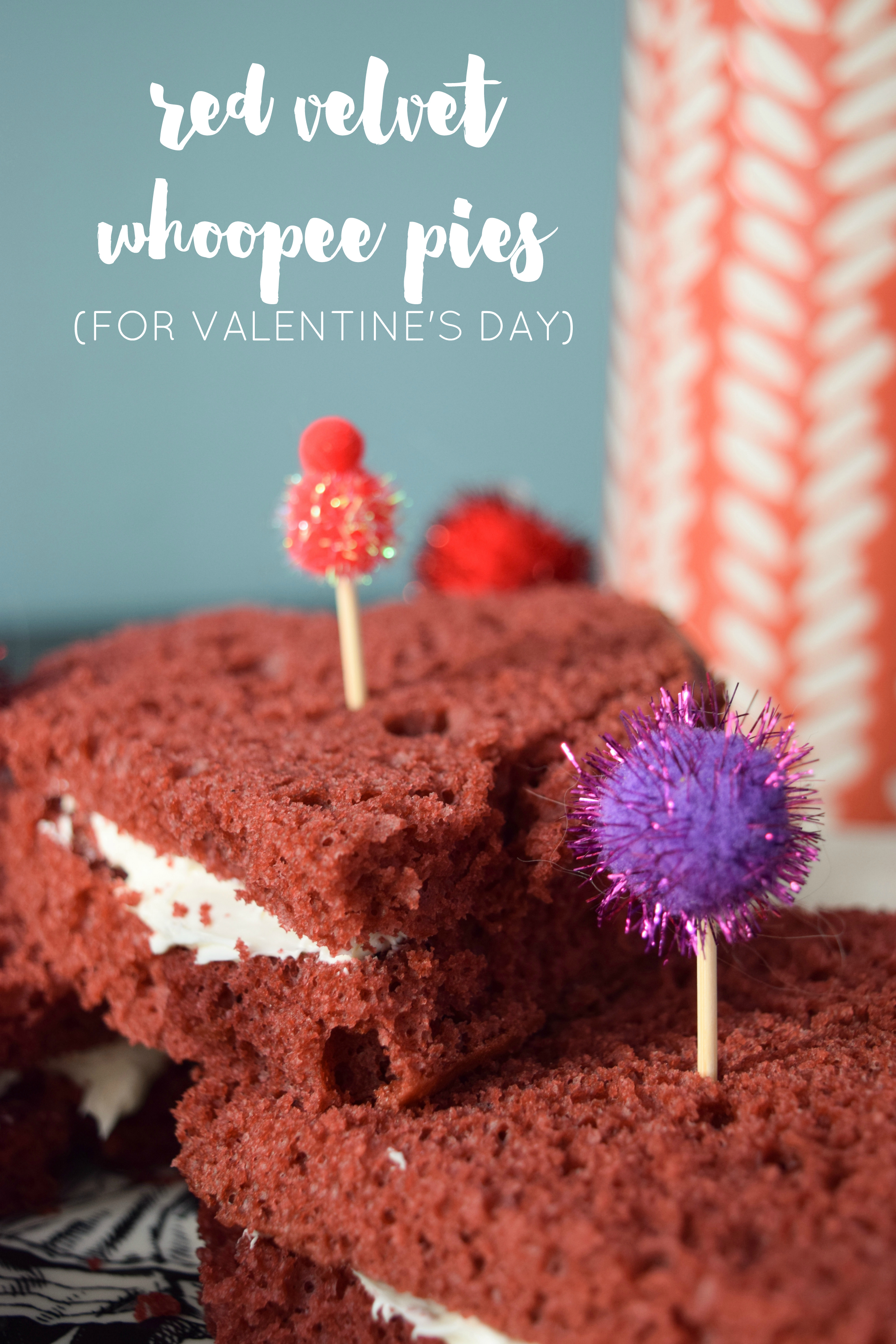 I made these delectable treats for last year's Valentine's Day tea party, and they were a huge success! Red velvet whoopee pies are as easy as 1-2-3. For real, red velvet is one of my favourite cake flavours, and when you add cream cheese icing you have a recipe for gluttonous disaster. Let's just say you guys should be glad I was able to snap some pictures before DH and I ate them all.
You can of course make your own red velvet cake batter, but since I'm woman on a mission I got mine from Betty Crocker.
Materials
Red Velvet Cake *Baked in either a sheet or a round

Icing (I prefer Cream Cheese icing with Red Velvet)

Icing spatula

Heart-shaped Cookie Cutter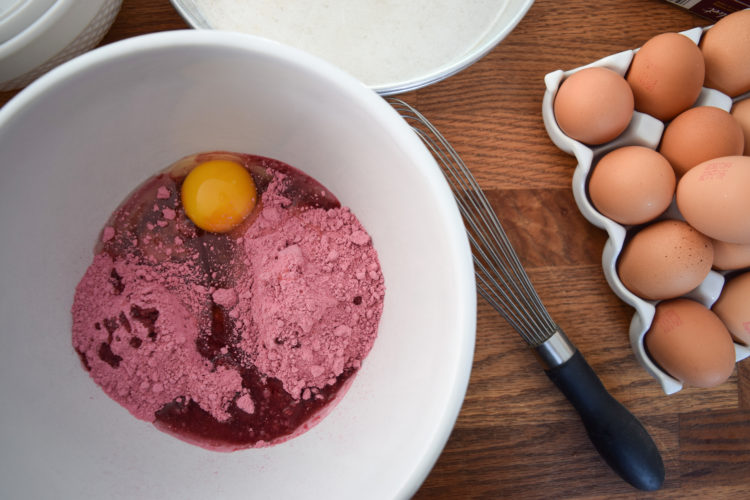 Instructions
Step 1: Level the cake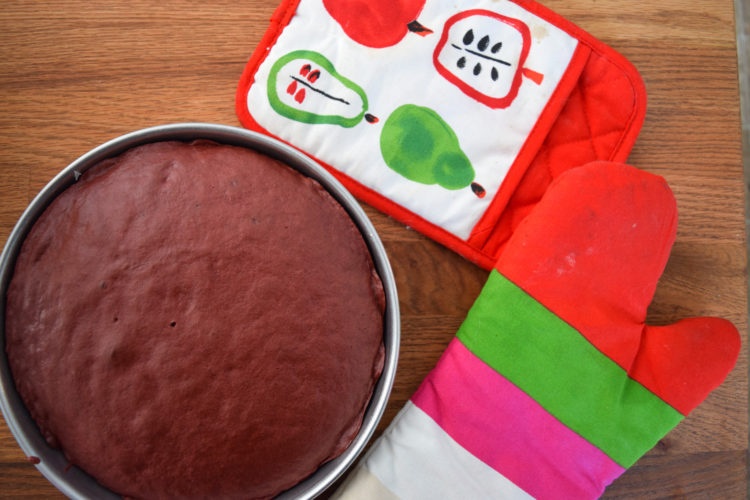 Step 2: Using a heart-shaped cookie cutter, start cutting the cake, transporting it to a cutting board in the process.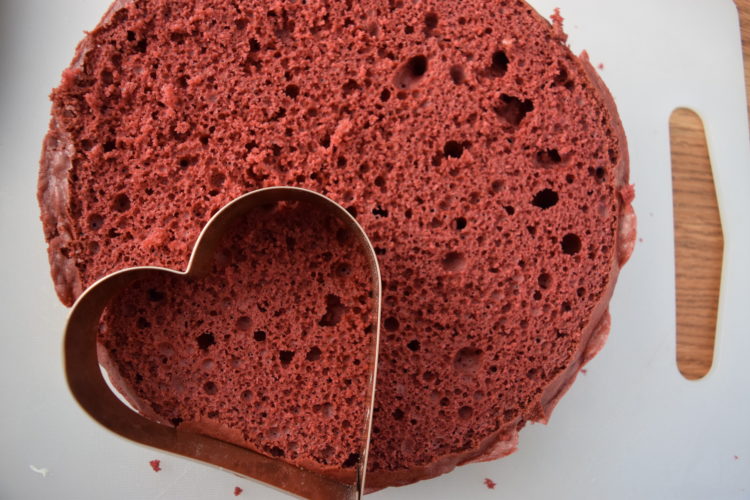 I used a round cake pan, and did my best to work with the curves of the cutter and the cake itself for maximum red velvet whoopee pie goodness.
Step 3: Cut the hearts in half on the horizontal. Be careful not to shred the cake sponge in the process.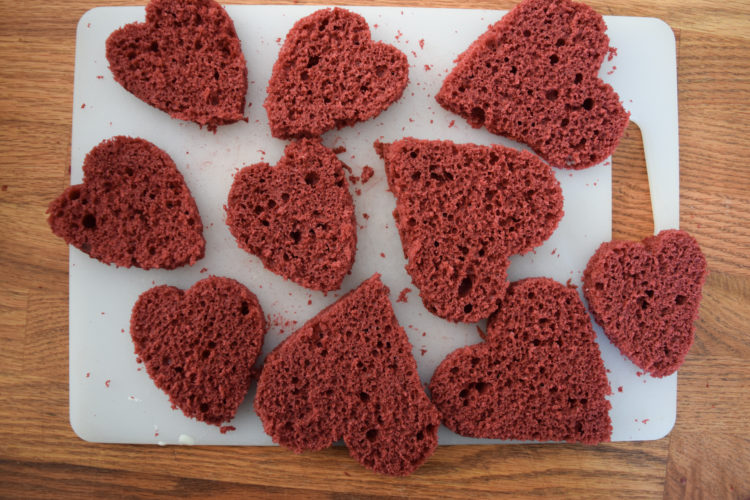 Step 4: Spread icing on one half of the cake. Be careful! This will likely tear-up the sponge in the process, so I try and place several gobs of it at key points, so that it will all even out when I add the top layer and press down a bit. Super scientific, I know.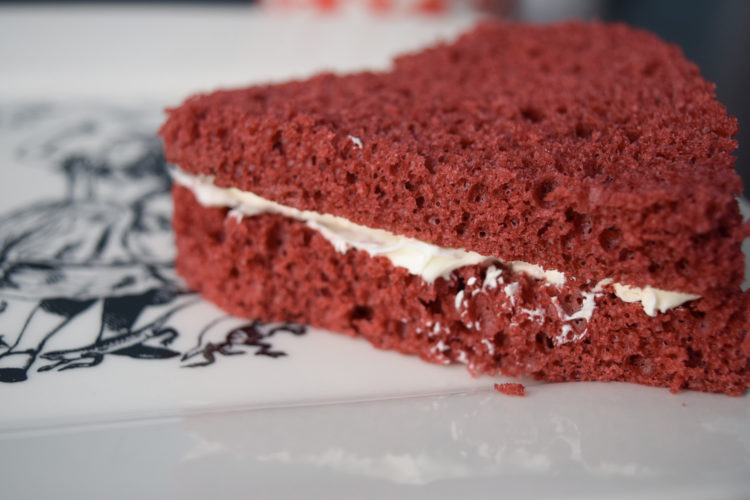 Step 5: If you are so inclined you could roll the edges of the now assembled whoopee pie in some red decorative sugar. I left mine nice and simple though.
Step 6: Serve and enjoy.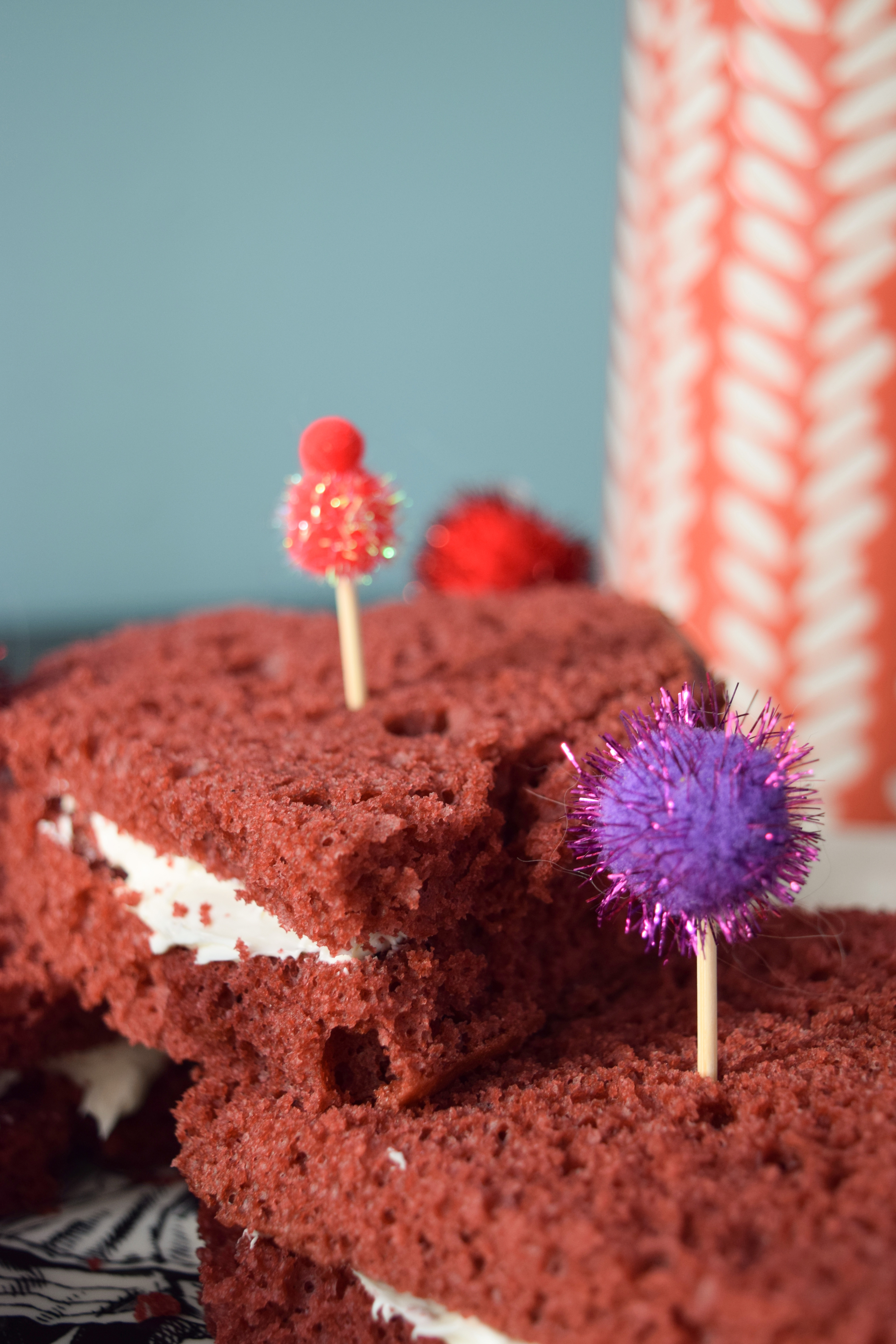 For some reason – maybe it has to do with the iconic imagery of Alice in Wonderland's Queen of hearts- but I also use my Alice in Wonderland themed items for Valentine's day events and such. I've had this square serving plate since University, it was one of the few pieces I kept with me year after year in residence.
Make sure you visit PMQ for two to see my upcoming Alice in Wonderland themed tea party post!
Ariel is a home decor and DIY blogger offering accessible home décor and affordably DIYs to military families and those living in base housing. She enjoys the thrill of the hunt when looking for that perfect piece and has never passed-up a good build project or furniture overhaul. Her eclectic style and love of bold colors used simply makes for compelling decor. She currently lives in Québec, Canada with her husband – a member of the Canadian Armed Forces – and their three pets. Come see what she's all about at www.pmqfortwo.com. Follow her on Instagram and Facebook.