Happy Easter! I hope you're spending it relaxing with family. I feel like this week has just been nuts, friends! I was head down working hard to get my Mini E-Course, 'Never Run Out of Ideas Again' off the ground for last Friday (did you check it out yet?) and now I'm thrilled to be announcing another (but completely different) product that's available for you! It's so much good all at once.
You've heard me rave about my dear friend Troi Crombie before- she has taken my family photos, maternity photos, and even helped with our wedding photos (she's pretty much amazing). And when she mentioned she was opening an online store and asked if I'd be interested in collaborating, you bet your bottom I said yes!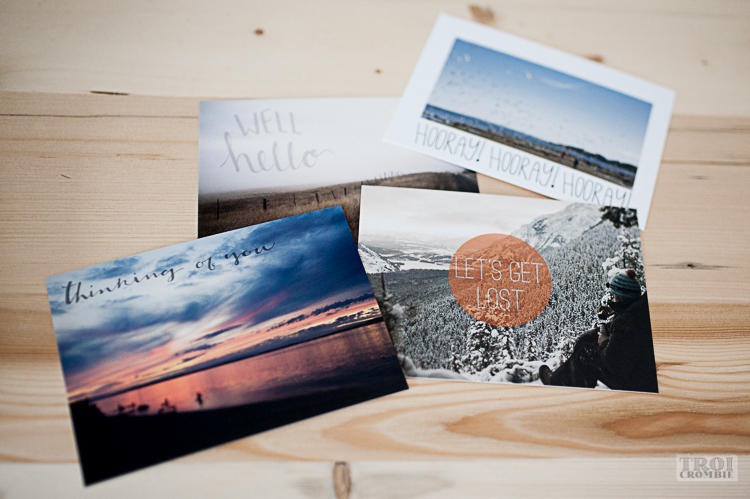 So- here's what we've come up with (and I'm SO excited!). I sent over some lettering and she just sent me the final copies of the lettering paired with her gorgeous photos. Her photography makes me want to get outside and explore, I so need to make more time for that! We've created 15 different post cards which are available in her store as 10 packs for $17 CAD.
BUT, you know I couldn't let this pass by without giving you something for free. Each Troi and I are sharing one of the post cards as a free printable on our blogs today AND we're doing a giveaway to get a couple packets of these post cards (and some coordinating stickers- bonus!) in your hands.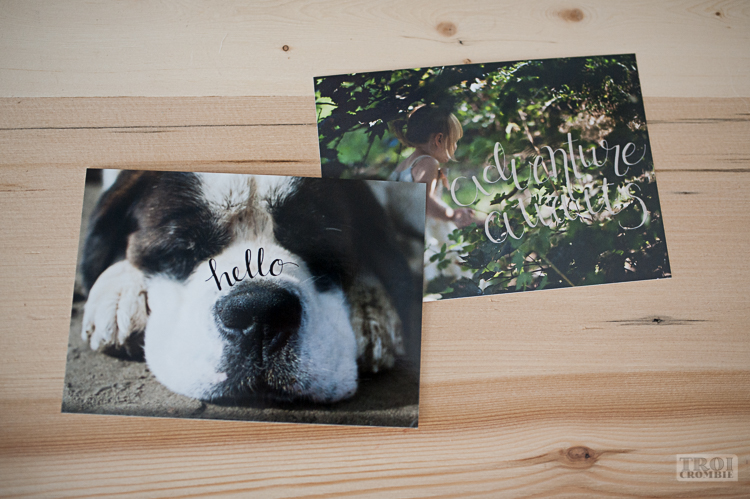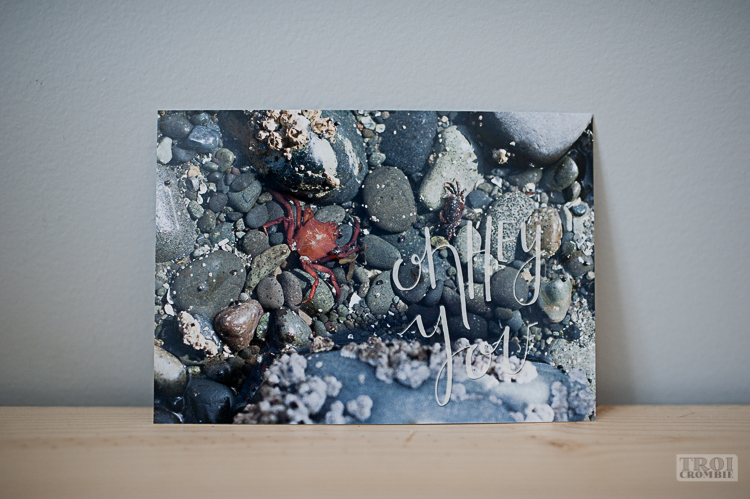 Want to meet the post card I'm giving to you all for free? Bonjour! You can snap it up by clicking right here for a printable PDF.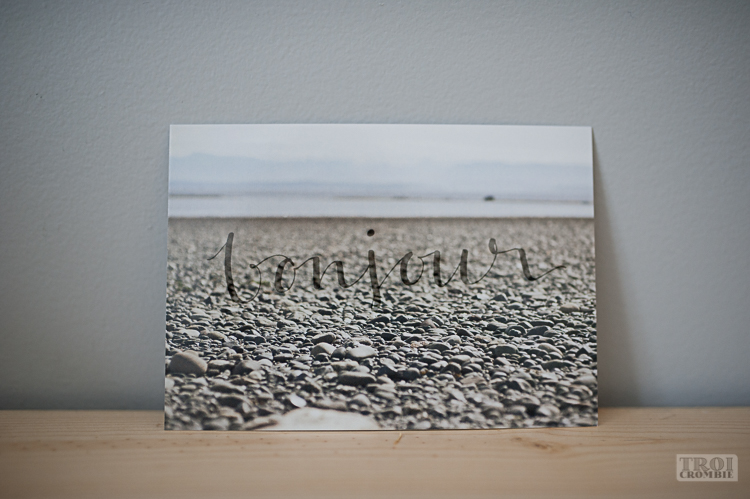 Next, I'll be bossy and tell you that you should enter to win a full pack of the postcards below- we're giving two packs away!
And FINALLY I'll let you in on the secret that Troi is sharing a different one as a free printable on her blog today- right here. So you can hop over there and snag it, and if that's not enough? You can hop over to her shop and grab the whole pack!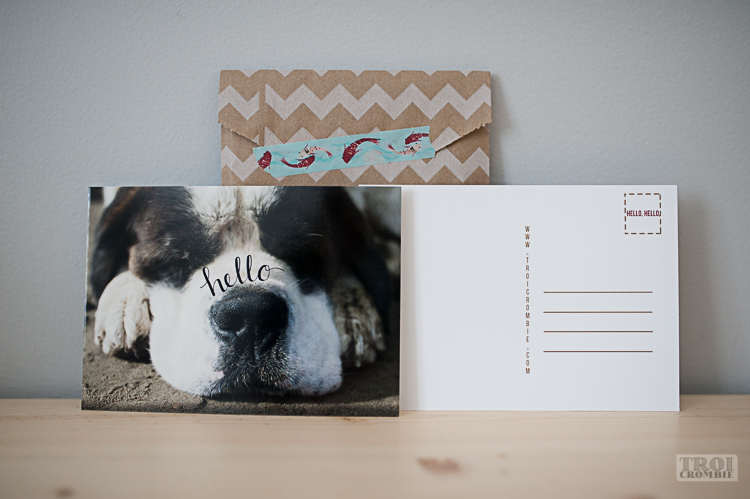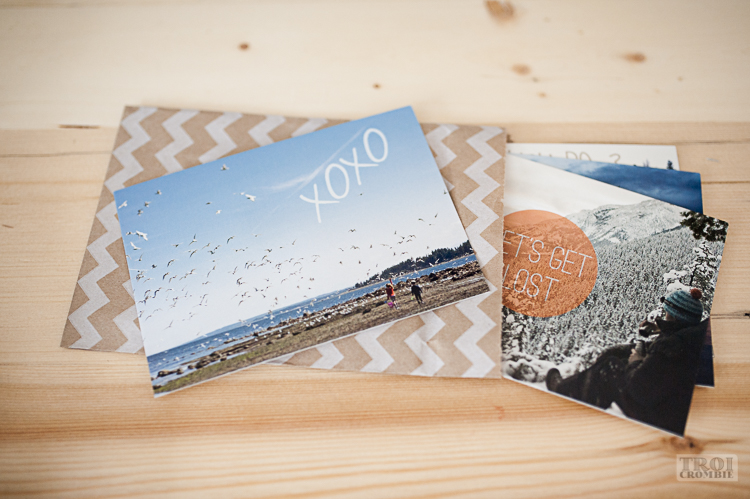 I hope you enjoy this free printable! I'm such a believer in snail mail- it's a lost art. I had a wonderful time collaborating with Troi and hope to do more in the future! Have any requests of us? I'd love to hear from you! Also- who would you send your post cards to?