It's time for your February handlettered Background! In beautiful quote (Perfection is the enemy of creativity), calendar, and monthly script versions for your phone, iPad and computer!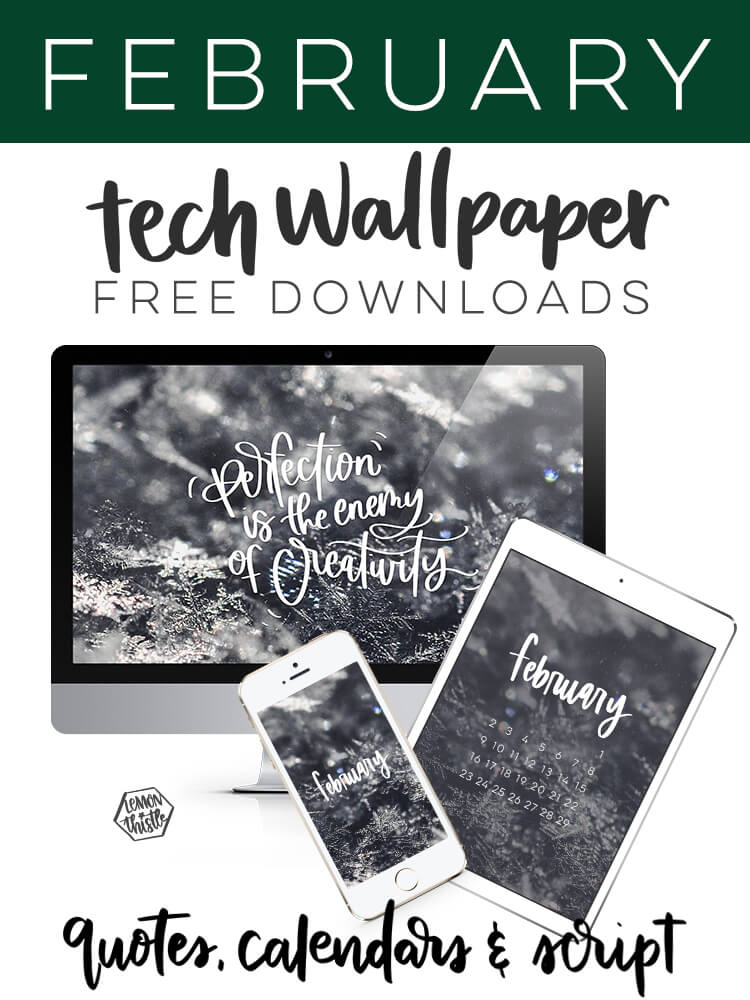 How cliche, but can you believe how fast January went by?! Holy smokes, you guys! I feel like I'm still trying to get back into the swing of things since the holidays over here- ha! But as much as I feel like time is passing by at lightning speed… look at what happened ON TIME this month?! Tech wallpapers!
I've used this photo before because I LOVE it. But this quote? All new. 'Perfection is the Enemy of Creativity' is a quote I like to remind myself of when I get frustrated with a particular project. Usually lettering… where I have a set of letters that I just CANNOT get to do what I want them to. I try and try again and write them out 10 more times (or 30) and then reminding myself of this, I usually go back to one of my first iterations. If you have something you often get stuck in the cycle of trying to perfect instead of just putting it out there into the world… this quote is for you too!
If you're new to Lemon Thistle, every month, I create free handlettered tech backgrounds for you to download. I make each a quote version, a calendar version, and a monthly script version in each desktop, phone, and tablet sizes. You can take your pick! I also create a free printable 8×10 version of the quote for my e-mail friends. If you're not yet signed up for my list, you can get in on the updates and freebies right here!
Alright, enough with the pep talk, give me the goods! I got you- just click the linked words below to download the ones you'd like.
QUOTES:
CALENDAR:
SCRIPT:
*If you are using the iPhone or iPad backgrounds, they are designed to be used with perspective zoom OFF. To turn it off pinch the screen to view the entire design (when you're adjusting the positioning) in the same way you'd zoom out or if you have the updated OS hit 'Still' and adjust*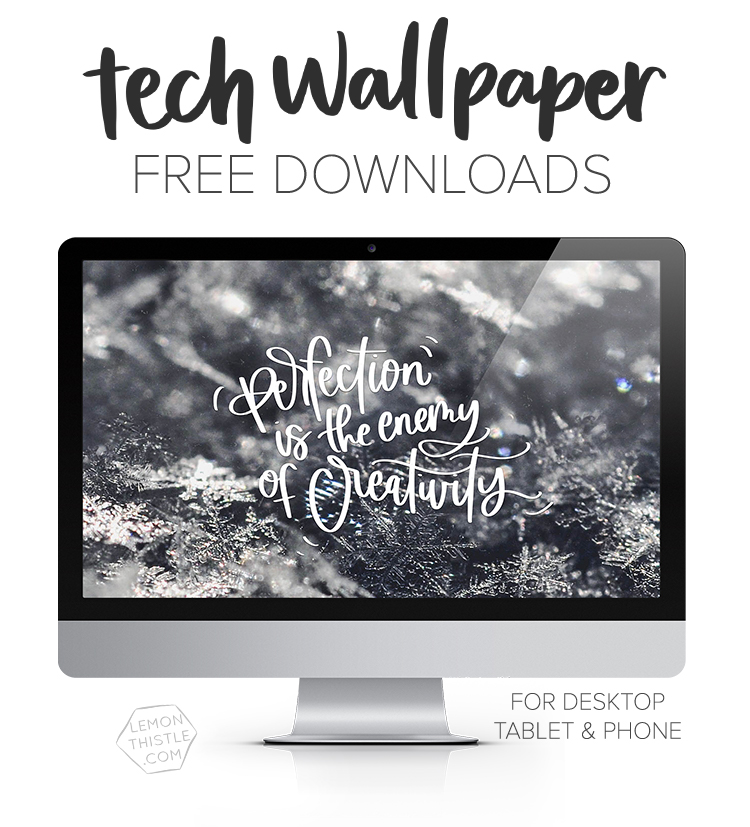 PSST… LOOKING FOR MORE OPTIONS FOR TECH WALLPAPERS? THE QUOTE ONES I MAKE EACH MONTH CAN BE FOUND HERE! YOU CAN DOWNLOAD THEM EVEN AFTER THE MONTH IS OVER!