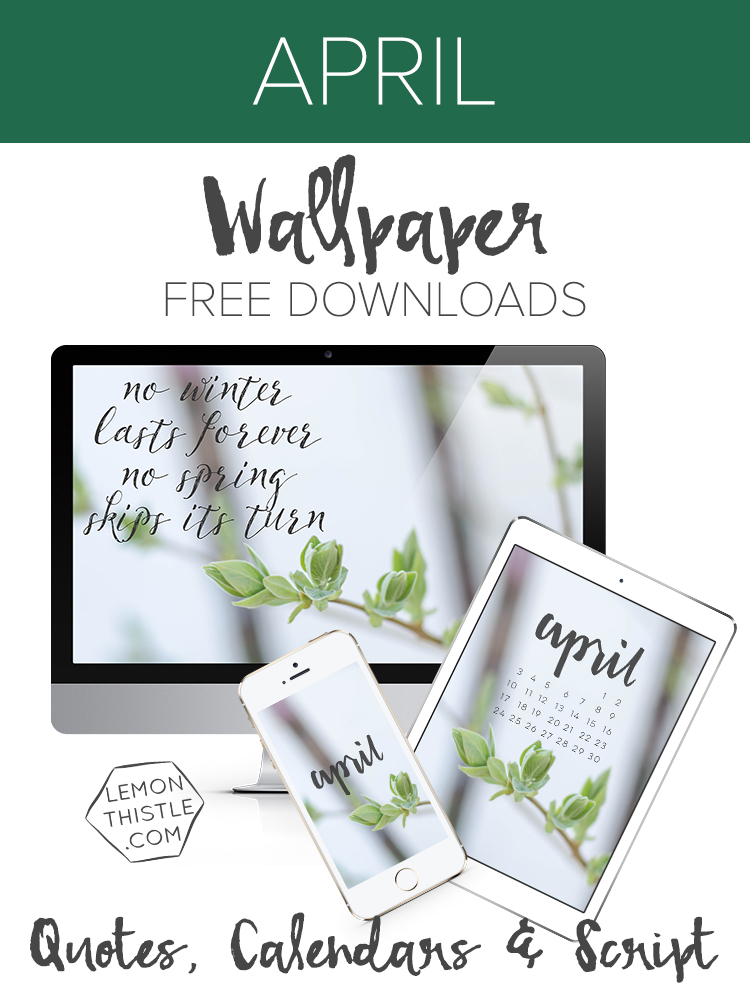 Has spring sprung where you are? It's still chilly here but I've heard that by the end of the week it will be SO warm and I can't wait. So in the spirit of spring, meet your April tech wallpapers. I chose a springy photo of my lilac tree just starting to bloom. And a quote that helps me remember that better (warmer) days are coming, "No winter lasts forever, no spring skips it's turn". Because I really find spring time to be so encouraging.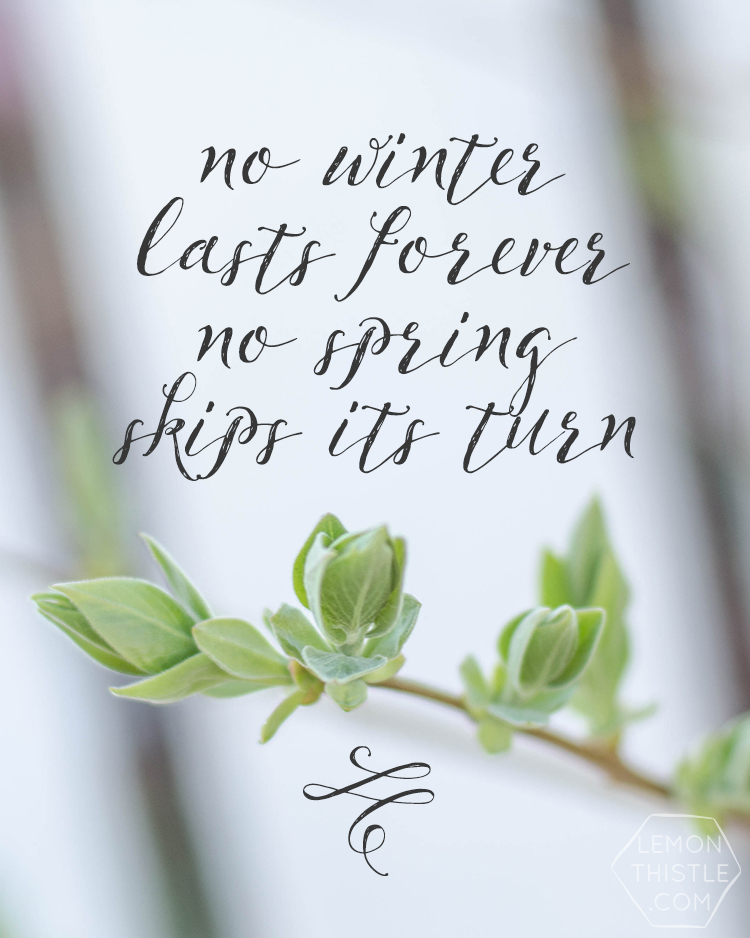 I've also made the quote into an 8×10 free printable that I'll be sending out to my e-mail subscribers later today. If you aren't already on my e-mail list, I'd love to have you! I send out weekly updates with new posts, contests and exclusive freebies- sign up right here! I love how light and bright it is. It really looks good printed off in my home! I haven't told you all this but until a couple weeks ago- I didn't have a printer at my house. I'm so enjoying being able to print off these printables without running to the print shop. OH!
Also, I finally got with the times and have moved up in the world- the phone background is now bigger and better to fit the Iphone 6 screen. That may or may not have anything to do with me upgrading my phone ;)
Alright- ready to snag your fave of the tech wallpapers? Just click the linked words to download them.
QUOTES:
Desktop / iPad / iPhone (6)
CALENDAR:
Desktop / iPad / iPhone (6)
SCRIPT:
Desktop / iPad / iPhone (6)
*If you are using the iPhone or iPad backgrounds, they are designed to be used with perspective zoom OFF. To turn it off pinch the screen to view the entire design (when you're adjusting the positioning) in the same way you'd zoom out*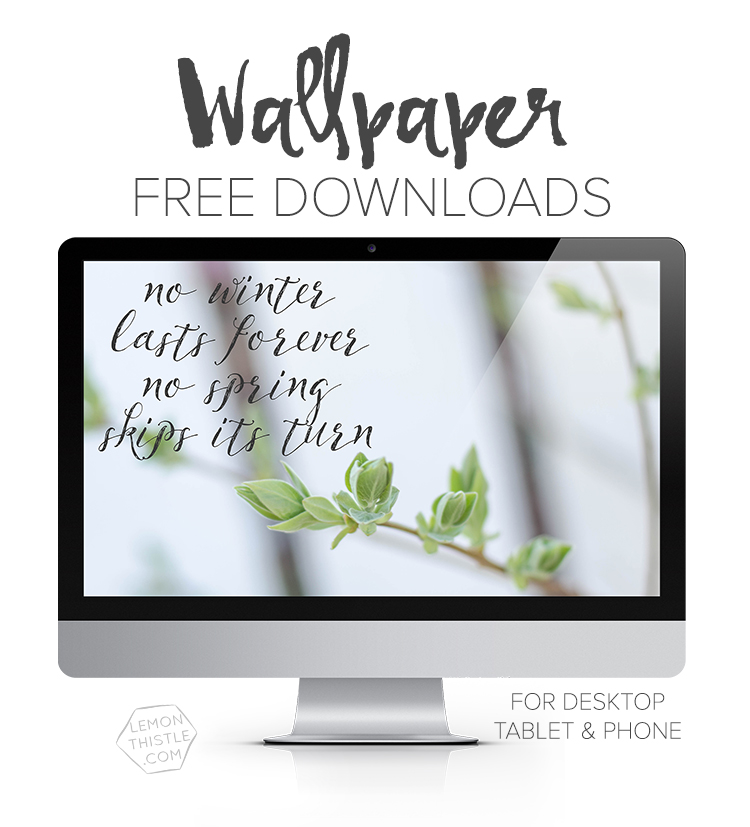 You can check out all the wallpapers in the series here– the quote backgrounds are great year round! And as always… if you have a quote that you want to see- tell me! I haven't picked one for May yet.