Motivating quote tech wallpaper for January, "No One Who Gave Their Best Regretted it", and monthly script. Free download version for your phone, iPad and computer.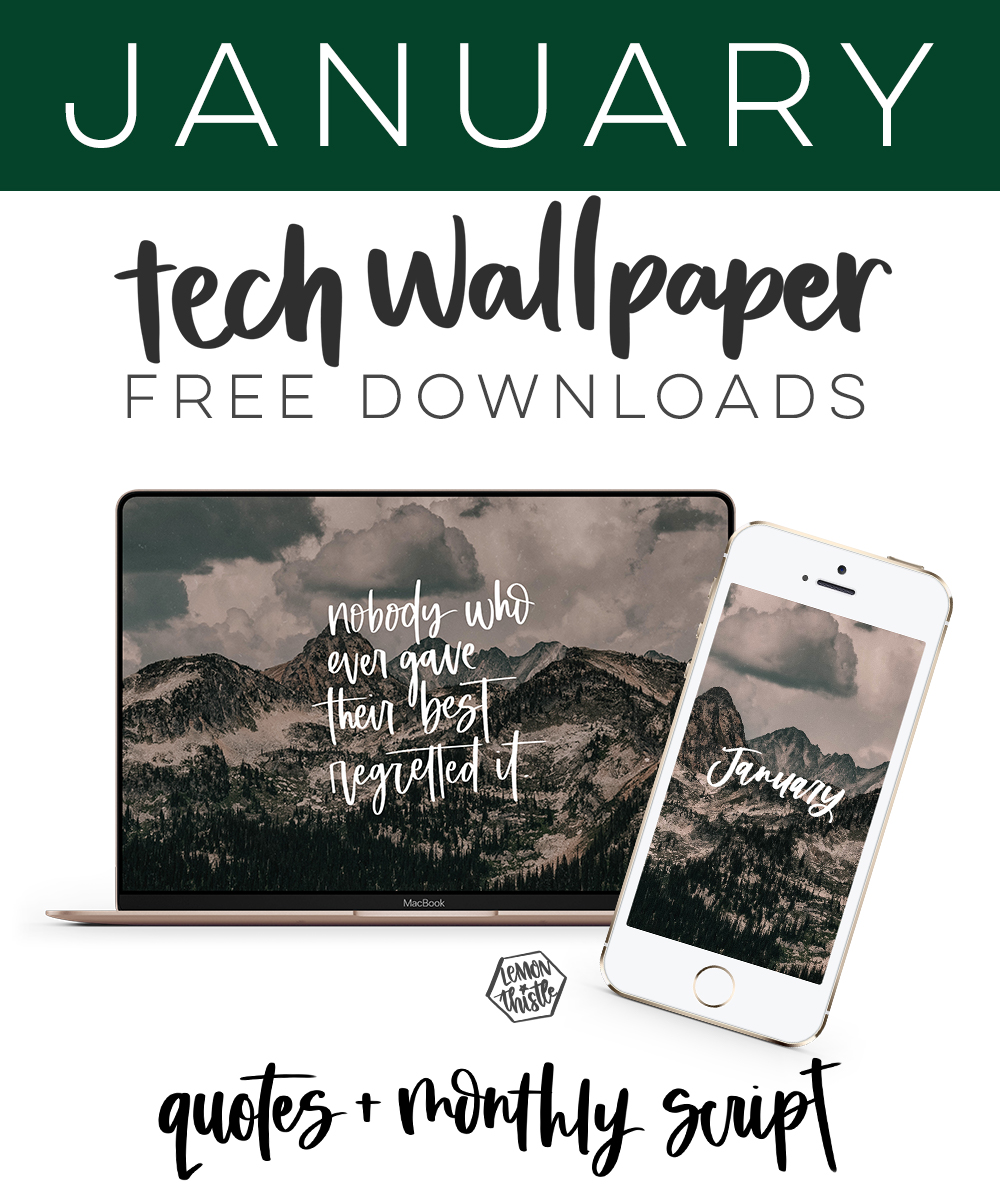 I hope you took time to relax over the holidays. I did. In fact… this post was drafted by DECEMBER 19TH and then I kicked my feet back and forgot to hit publish it. So there's no chatter this month, because I'm sure if you're here for the calendar, you've been patient ;) Happy 2021, friends. Here's hoping for a better year all around!
If you're new to Lemon Thistle, every month, I create free hand lettered tech backgrounds for you to download. This month, I chose a motivational quote for you as well as a calendar version, and a monthly script version in each desktop, phone, and tablet sizes. You can take your pick! I also create a free printable 8×10 version of the quote for my e-mail friends. If you're not yet signed up for my list, you can get in on the updates and freebies right here!
Alright, enough with the chatter, give me the goods! I got you- just click the linked words below to download the ones you'd like.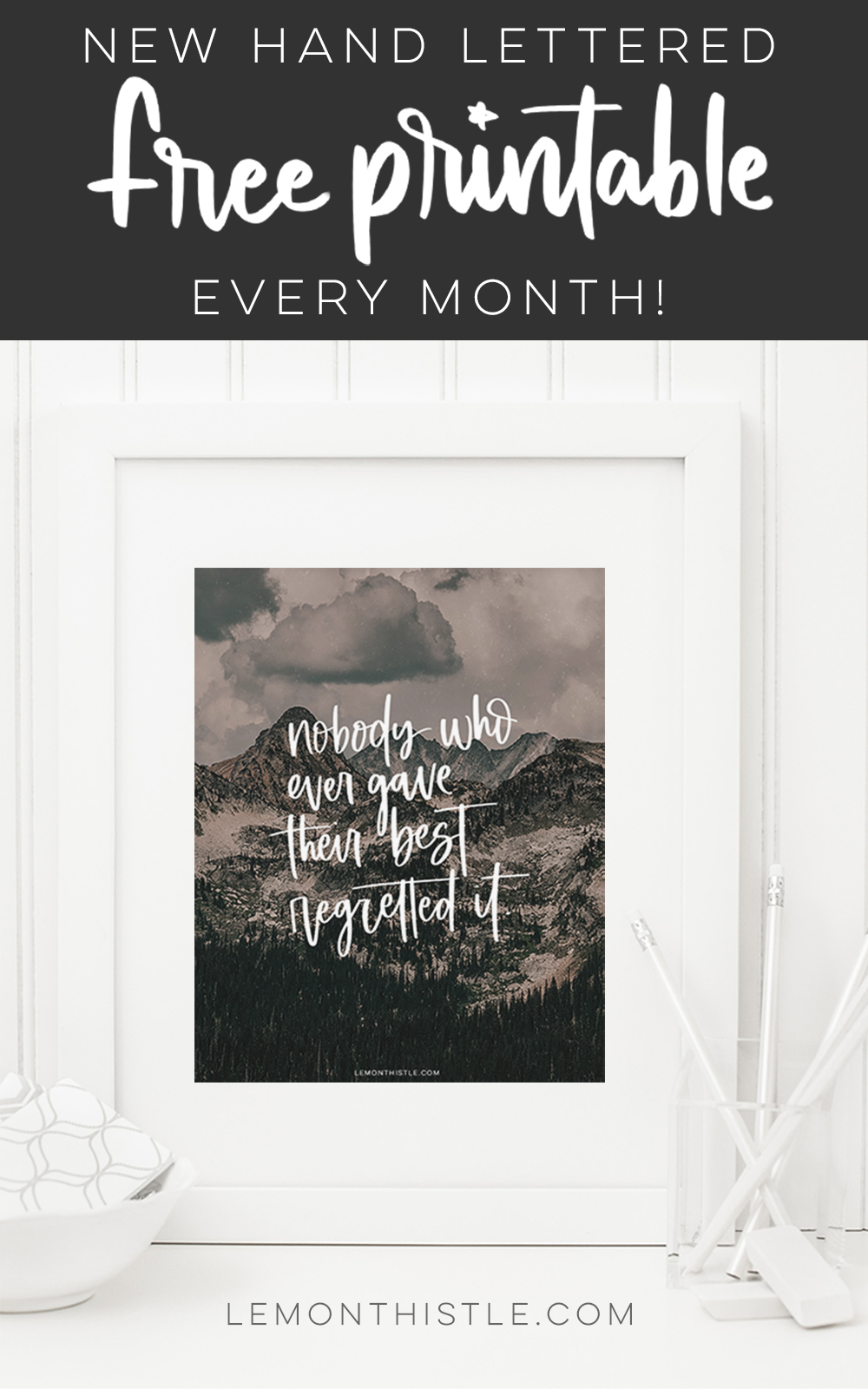 QUOTES:
SCRIPT:
*If you are using the iPhone or iPad backgrounds, they are designed to be used with perspective zoom OFF. To turn it off pinch the screen to view the entire design (when you're adjusting the positioning) in the same way you'd zoom out or if you have the updated OS hit 'Still' and adjust*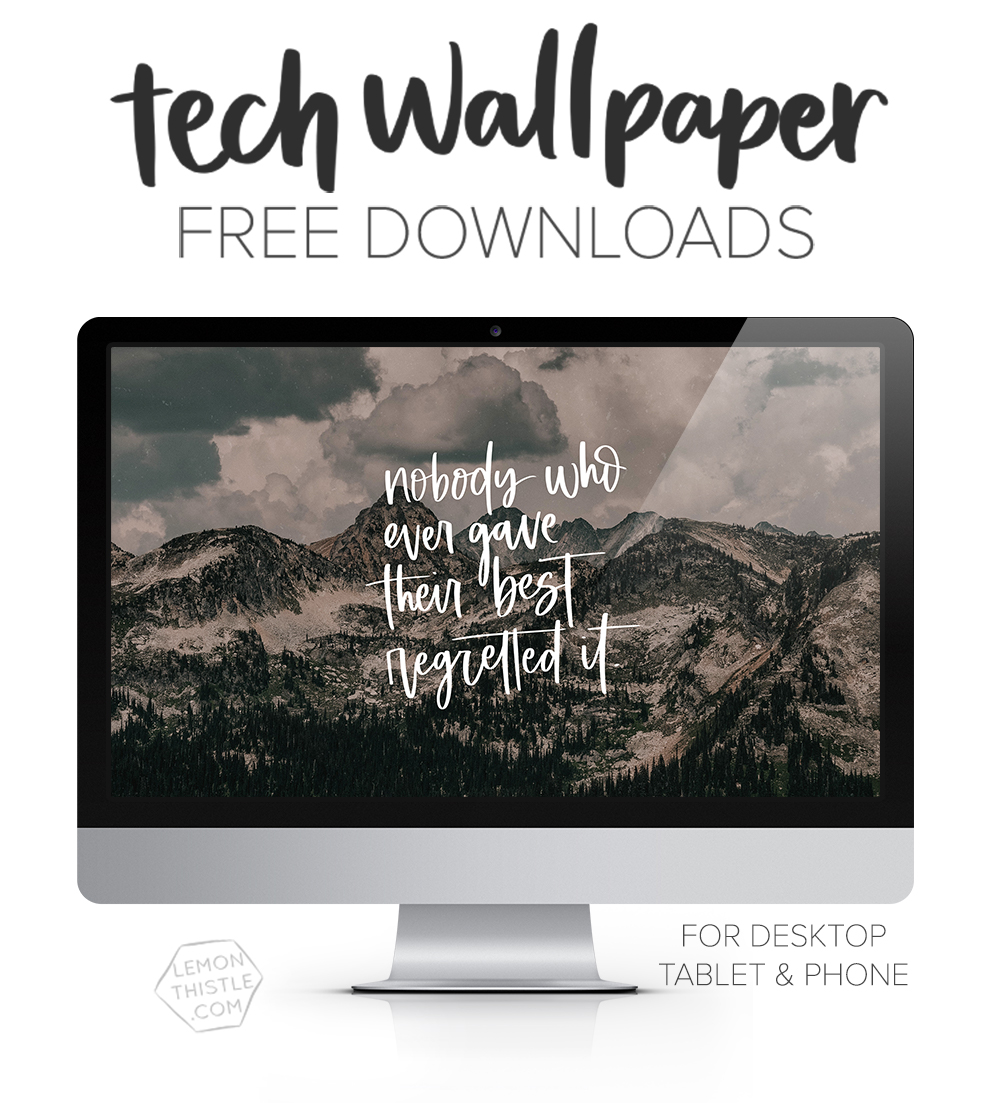 PSST… LOOKING FOR MORE OPTIONS FOR MOTIVATIONAL QUOTE TECH WALLPAPERS? THE QUOTE ONES I MAKE EACH MONTH CAN BE FOUND HERE! YOU CAN DOWNLOAD THEM EVEN AFTER THE MONTH IS OVER!