Sharing this months new free backgrounds for all your devices! Calendars, monthly script and a hand lettered quote for your computer, phone and tablet… plus a free printable version of the quote, 'Never Stop Learning'!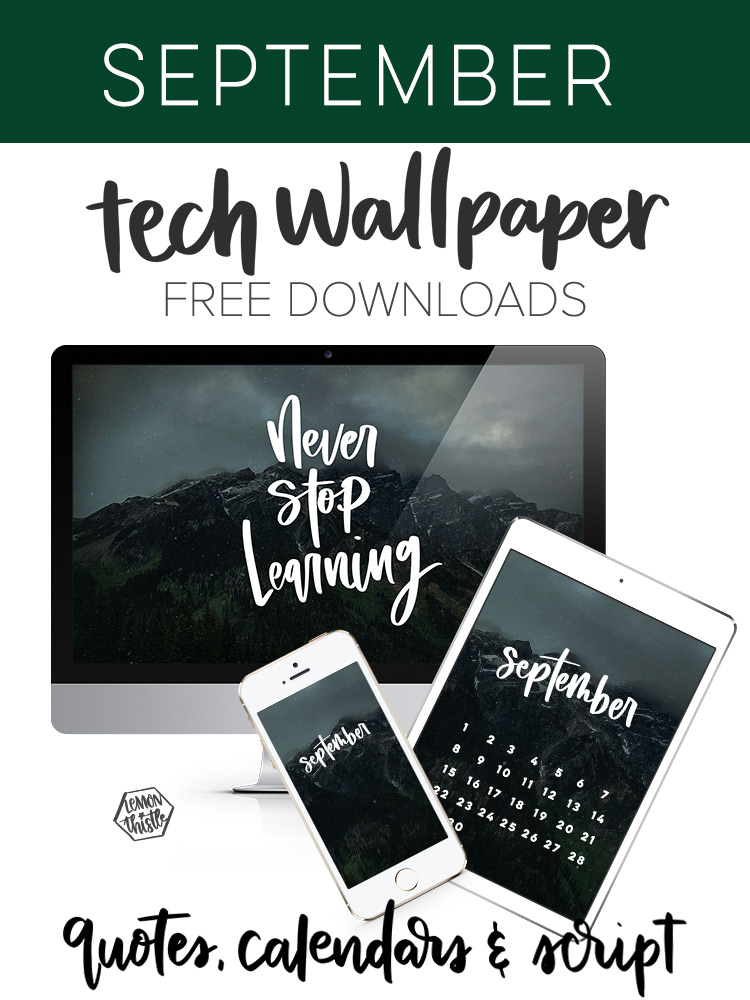 September always feels like such a fresh start and it's usually one of my favourite months of the year. But this year I'm SO not ready, you guys! I've loved having the twins home from school for the summer. I've loved our slow mornings and days full of whatever we choose. We're not done half the renovations we'd aspired to this summer. We're not done every last adventure we'd dreamed of doing this summer. But the calendar says summer break is over so I need to get my head in the game for fall activities and drop offs and allll the stuff that comes with it. At least there's weekends, right?! ;)
In the spirit of 'back to school', this month's tech wallpaper is all about learning! 'Never stop learning' is such a good reminder even as an adult who's not taking any kind of school. I love learning and I want to remember to make time for it. Whether that's reading a book about self development (or something else fun!), learning how to integrate a new plugin on my website or learning how to create in a new way (for all my crafty friends!). I hope you make time for it this fall!
If you're new to Lemon Thistle, every month, I create free handlettered backgrounds for you to download. I make each a quote version, a calendar version, and a monthly script version in each desktop, phone, and tablet sizes. You can take your pick! I also create a free printable 8×10 version of the quote for my e-mail friends. If you're not yet signed up for my list, you can get in on the updates and freebies right here!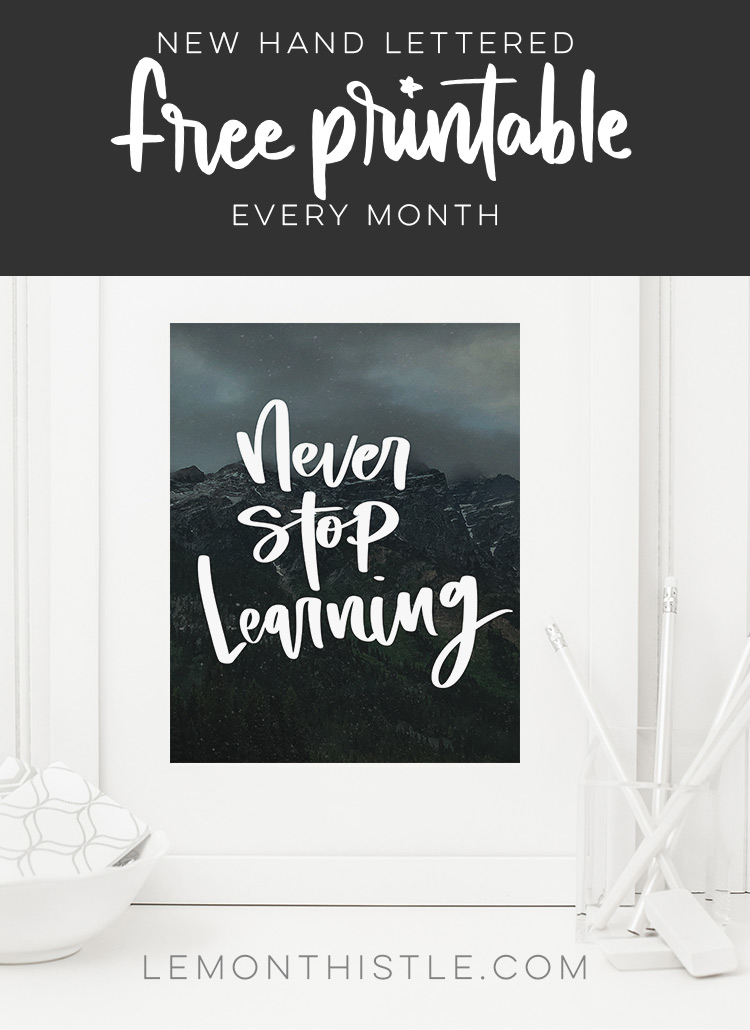 Enough with the chatter, am I right? JUST GIVE ME THE GOODS! Just click the linked words below to download the tech wallpapers!
QUOTES:
CALENDAR:
SCRIPT:
*If you are using the iPhone or iPad backgrounds, they are designed to be used with perspective zoom OFF. To turn it off pinch the screen to view the entire design (when you're adjusting the positioning) in the same way you'd zoom out or if you have the updated OS hit 'Still' and adjust*