9 New free tech wallpapers + printable for the month of July! Get new free backgrounds for your phone, tablet + computer in calendar, monthly script, and handlettered quotes each month!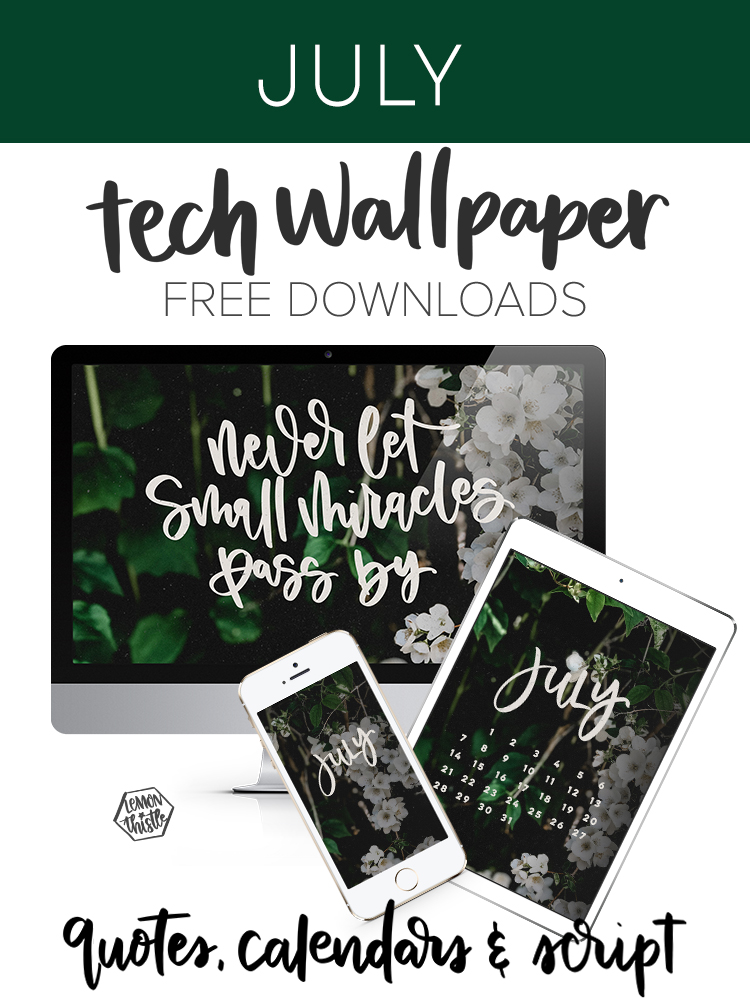 Summer is officially here, friends! According to the calendar, according to my kids school (today is the last day!) and according to the weather because hot damn, it's been hot. It's also almost July which means… it's time for the new tech wallpapers! I usually have an image that I've snapped over the month that I have in mind for the tech wallpapers but this month I had NOTHING. I searched my phone, I searched my computer folders and came up empty, so I headed to my backyard and snapped this guy of some bush we have growing back there (I need a garden expert to help me identify what I've been growing, seriously!) with my phone. And it ended up being the perfect photo for this, I love all those little white blooms and the dark greenery!
This quote I'm not sure is even a quote. I really liked the phrase and had made note of it somewhere along the way. I love that it's a gentle reminder to appreciate what you have in the present (I'm always thinking about the future #enneagram7) and to look for the little miracles that happen every single day. With my twins finishing kindergarten I'm even more aware of how quickly time is flying by us and how magical these moments are. So I hope this can serve as that reminder for you too!
If you're new to Lemon Thistle, every month, I create free handlettered backgrounds for you to download. I make each a quote version, a calendar version, and a monthly script version in each desktop, phone, and tablet sizes. You can take your pick! I also create a free printable 8×10 version of the quote for my e-mail friends. If you're not yet signed up for my list, you can get in on the updates and freebies right here!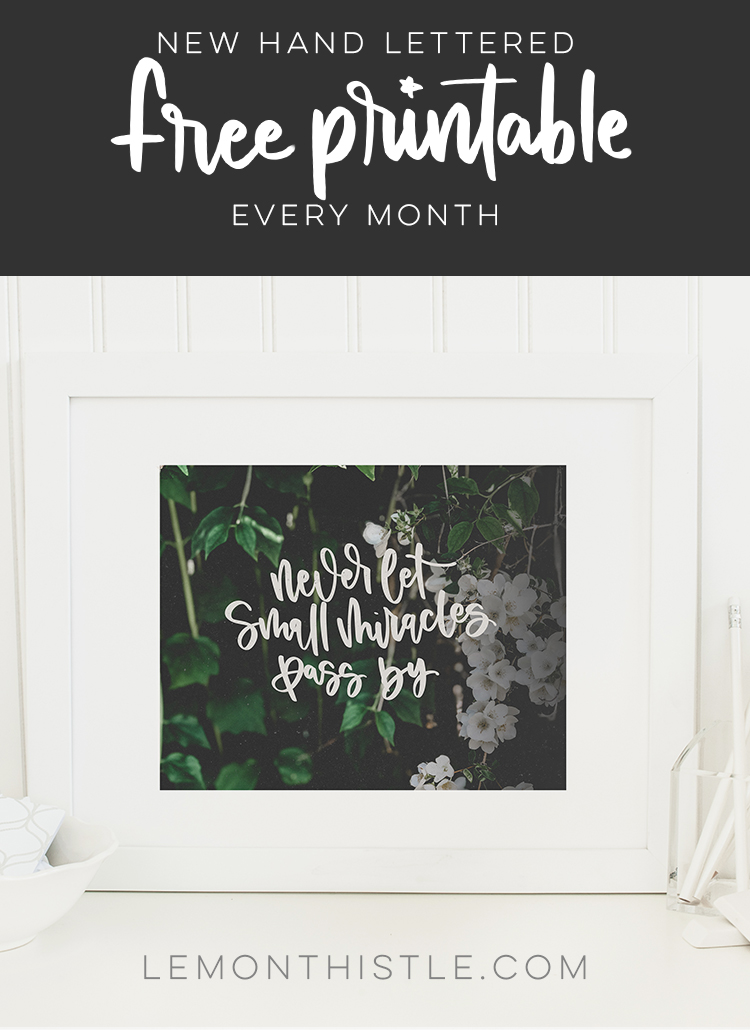 Enough with the chatter, am I right? JUST GIVE ME THE GOODS! Just click the linked words below to download the tech wallpapers!
QUOTES:
CALENDAR:
SCRIPT:
*If you are using the iPhone or iPad backgrounds, they are designed to be used with perspective zoom OFF. To turn it off pinch the screen to view the entire design (when you're adjusting the positioning) in the same way you'd zoom out or if you have the updated OS hit 'Still' and adjust*