It's that time again… meet your March wallpapers! Last month I announced that I'll be creating free downloadable wallpapers for all your tech- Desktop, Tablet, and Phone each month. Just like last month, I have a quote version, a calendar version, and a monthly script version in each. You can take your pick! I wanted to play up the 'luck' that's associated with March, but when I saw this quote, "Make your own luck" I was too inspired to find something else. It kind of goes hand in hand with Thomas Jefferson's, "I find the harder I work, the more luck I seem to have".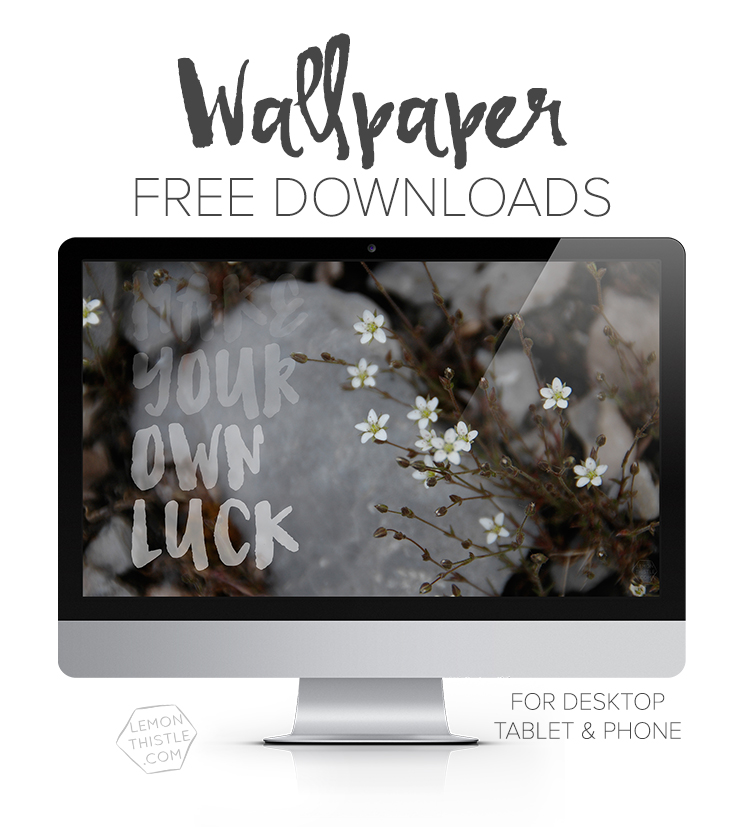 Alright- enough small talk- here's the goods! Just click the linked words to download the background/wallpaper of your choosing.
QUOTES:
CALENDAR:
SCRIPT: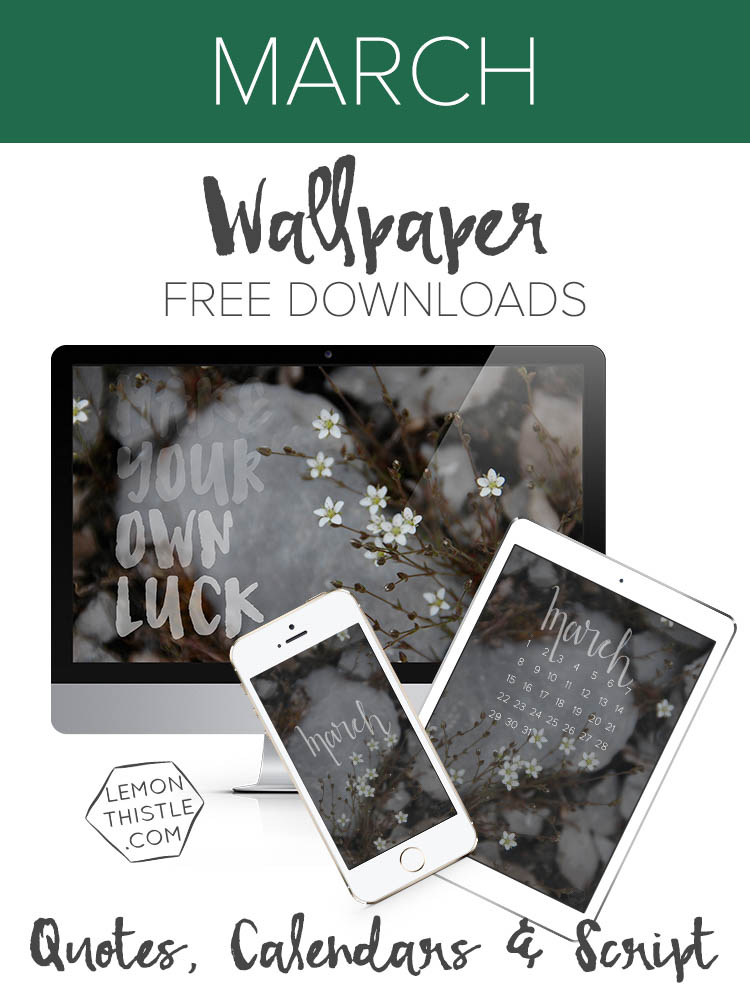 *If you are using the iPhone or iPad backgrounds, they are designed to be used with perspective zoom OFF. To turn it off pinch the screen to view the entire design (when you're adjusting the positioning) in the same way you'd zoom out*
You can check out all the wallpapers in the series here– the quote backgrounds are great year round!
Is there a quote that you'd like to see in a background? I've yet to pick for April so comment or tweet me! I can't wait to hear from you :)