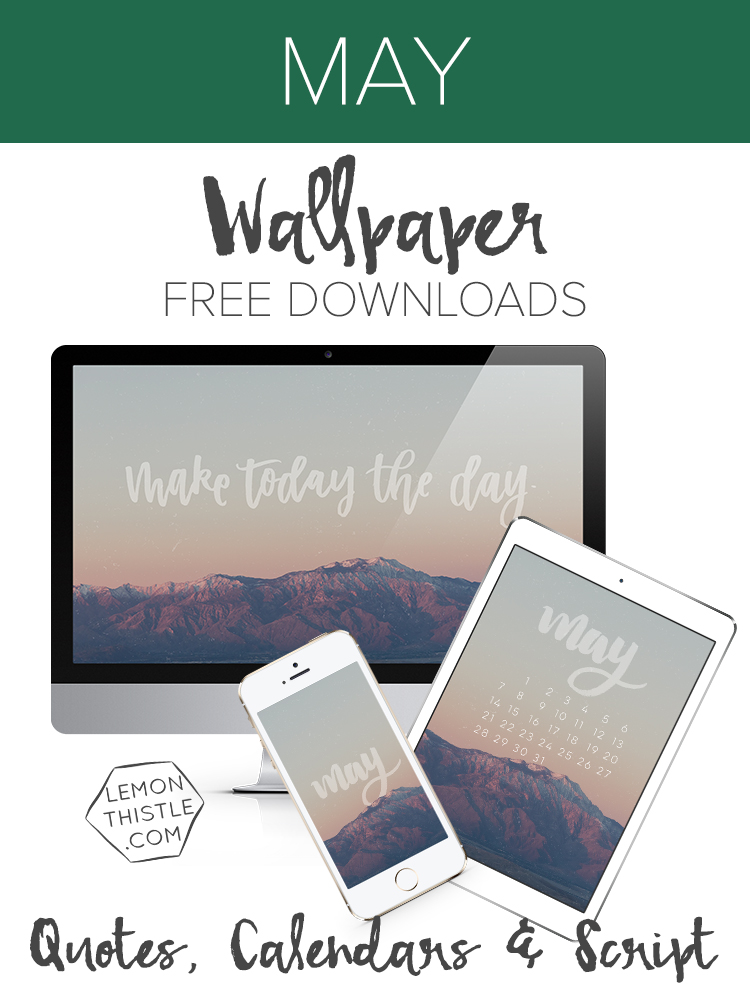 So I'm getting these wallpapers out to you a bit later than usual this month- and it's for a real good reason (I just can't tell you yet!) BUT it's also because I've been struggling to stay motivated lately. So I chose the quote 'Make Today The Day' because I need to make this my motto for the next while. Because snuggling sick kids and sitting on our deck in the sunshine (soooo excited that is finally here!) is just way too appealing and my to-do list is suffering. Honestly…. I don't even know if this is a real quote. But as much as I like 'Today's the Day'… it's not unless you make it, so I thought this would get me moving and working on allll those things to do (and off my phone!) a bit better. I also wanted to point out that this is the first month eeeever that I haven't used my own photo as the background… this one came through my email in a stock pack the morning I sat down to work on the desktop and it was so much more beautiful than what I'd planned to use. I'll need to do some spring adventuring to get a shot for next months' ;)
If you're new to Lemon Thistle, every month, I create free handlettered backgrounds for you to download. I make each a quote version, a calendar version, and a monthly script version in each desktop, phone, and tablet sizes. You can take your pick! I also create a free printable 8×10 version of the quote for my e-mail friends. If you're not yet signed up for my list, you can get in on the updates and freebies right here!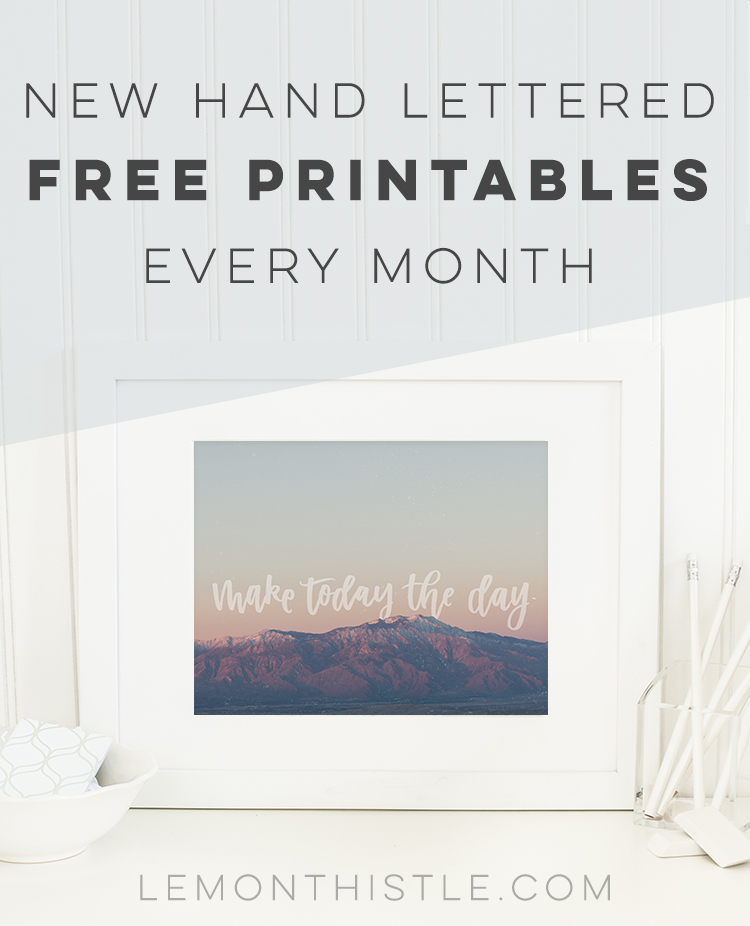 Alright- ready to snag your fave of the handlettered backgrounds? Just click the linked words to download them.

QUOTES:
CALENDAR:
SCRIPT:
*If you are using the iPhone or iPad backgrounds, they are designed to be used with perspective zoom OFF. To turn it off pinch the screen to view the entire design (when you're adjusting the positioning) in the same way you'd zoom out or if you have the updated OS hit 'Still' and adjust*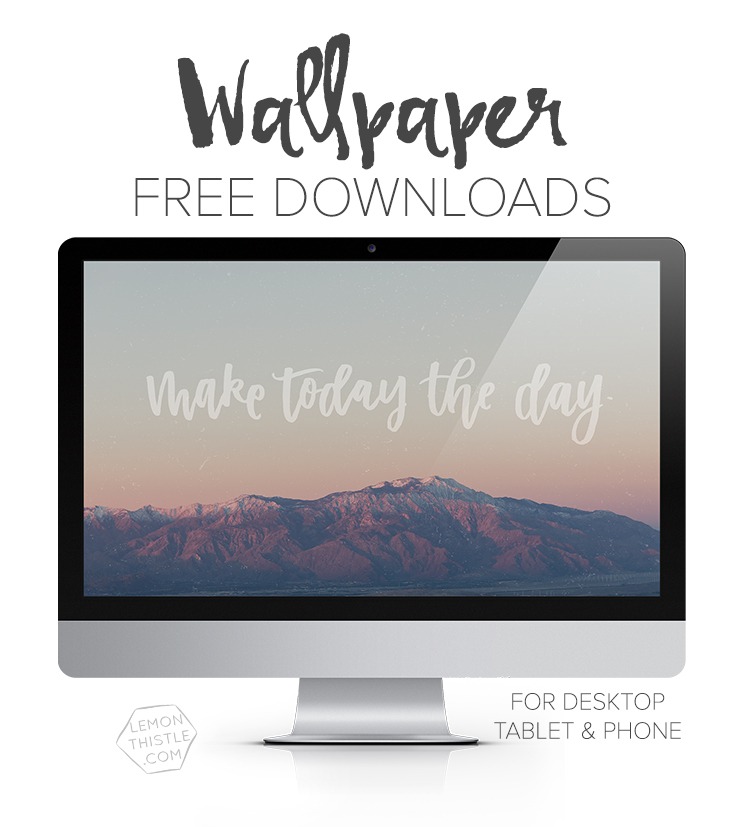 You can check out all the wallpapers in the series here– the quote backgrounds are great year round!