If you happened to catch my post on Friday, you have already seen this Make More Mistakes lettering, but I really loved the phrase so much, I decided it would make the perfect tech wallpapers for August. I'll save what I was working on before for next month!
Obviously, I make mistakes ALL.THE.TIME. Especially since these babies came into the picture. Did you know I have three of them at home… under the age of three!? And nope- they aren't at daycare, they're here almost all the time. I make mistakes without them around, but when they're here they're the best kind of distraction and distractions = lots more mistakes my friends.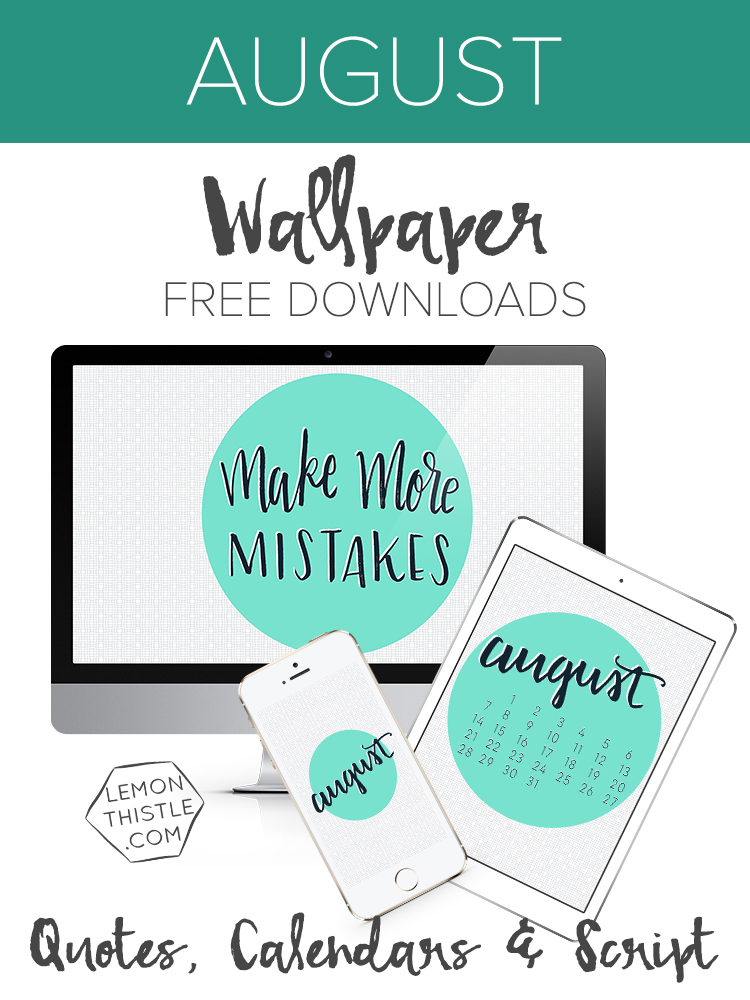 But more than just making mistakes because of distraction, I love this phrase, because mistakes are always an opportunity to learn. If we're not trying new things, making mistakes, and learning as we go- what are we doing?
Did you know that it took me about 8 months of blogging before I told my friends (and even most of my family) that I had a blog. Even then, it was only because a few of them found out that I got the confidence to share it. I was so afraid that I was doing something dumb and making a big mistake publishing my hobbies for the world to see.
But since I've started sharing the things I make (mistakes and all!), I've improved a crazy amount. My photography has gone from dark and off-colour to clear and bright, my lettering has gone from chicken scratch (yup) to something I'm happy to offer for sale, and my projects have gone from painting pumpkins to building things with power tools. So I totally encourage you- try something new and get comfortable making mistakes :)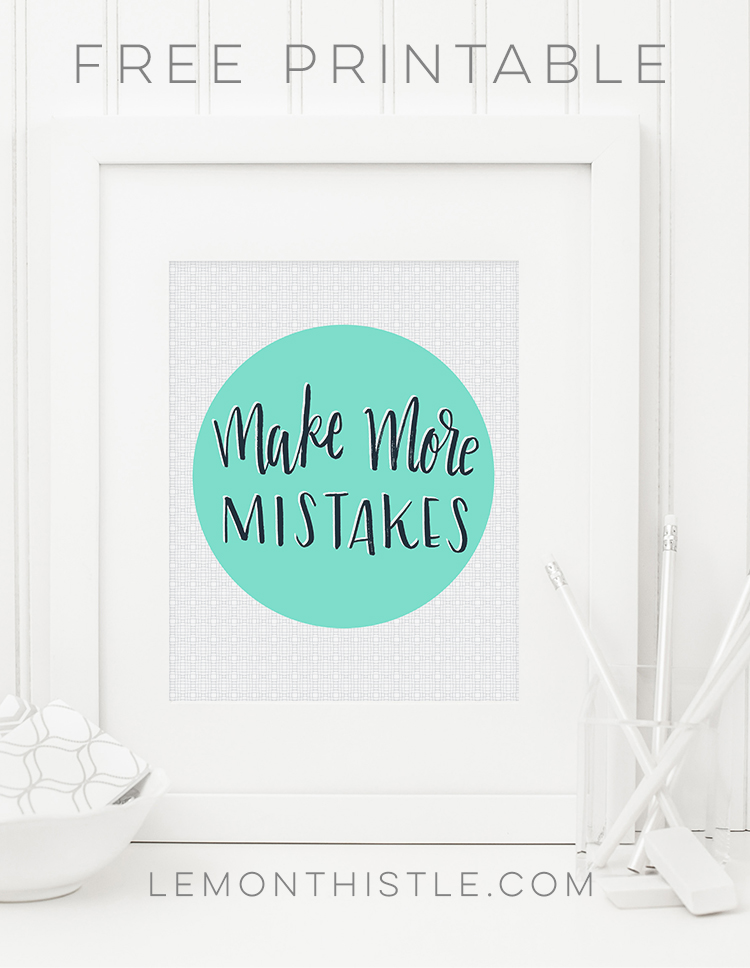 Alrighty, if you're ready to snag your fave of the tech wallpapers- just click the linked words below to download them. And if you'd like to grab this in an 8×10 printable- I'm sending that one out to my email list later this week. If you aren't already on my e-mail list, I'd love to have you! I send out weekly updates with new posts, contests and exclusive freebies- sign up right here!
QUOTES:
Desktop / iPad / iPhone (6)
CALENDAR
Desktop / iPad / iPhone (6)
SCRIPT:
Desktop / iPad / iPhone (6)
*If you are using the iPhone or iPad backgrounds, they are designed to be used with perspective zoom OFF. To turn it off pinch the screen to view the entire design (when you're adjusting the positioning) in the same way you'd zoom out*