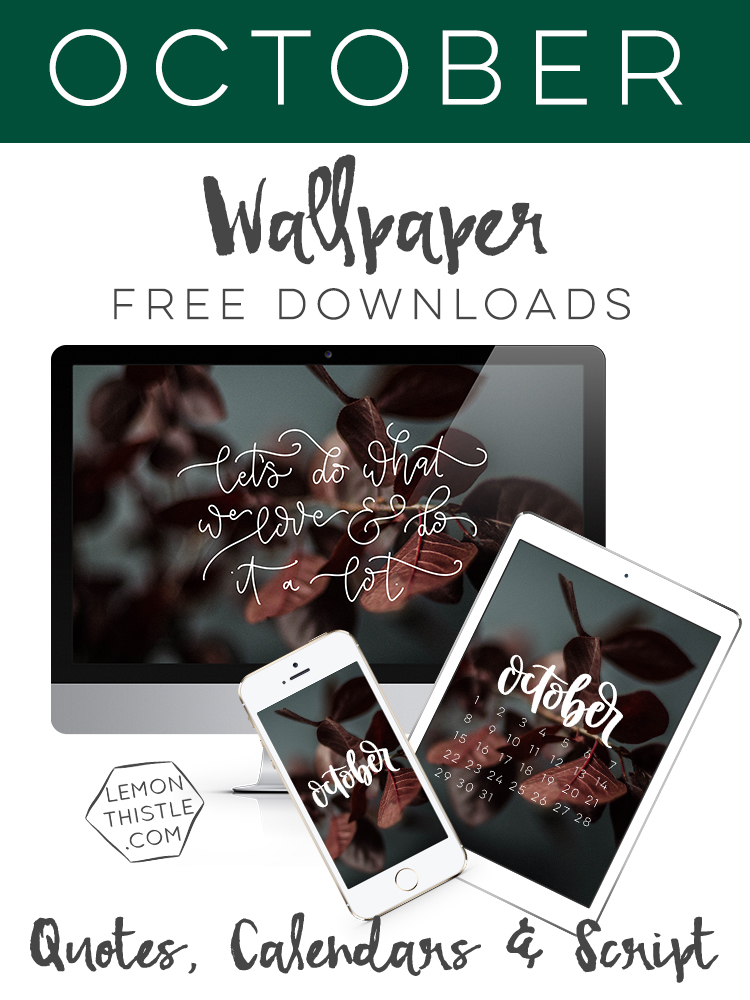 I'm SO looking forward to real fall weather this year. We got a taste, then it got HOT again today! I know… I shouldn't complain about great weather. But I'm in my third trimester and turned off my AC, so you'll forgive me- right? BUT even if outside my window doesn't quite reflect fall, my tech can. I know I said this last month… but I'm really in love with this one, you guys! I took some of the leaves I'd clipped for my fall home tour and shot them at a low aperture in our bedroom (navy) and am beyond in love with how these turned out! The deep, muted colours are some of my favourite things about this season. It makes me think of crisp air- which I would totally love right now.
And the quote? I always love picking the quote for these, it's a great excuse to browse Pinterest for something that inspires me. 'Let's do what we love and do it a lot,' reminds me how lucky we are to be able to choose what we do- whether in business, in our free time, or otherwise.
If you're new to Lemon Thistle, every month, I create free handlettered backgrounds for you to download. I make each a quote version, a calendar version, and a monthly script version in each desktop, phone, and tablet sizes. You can take your pick! I also create a free printable 8×10 version of the quote for my e-mail friends.
 If you're not yet signed up for my list, you can get in on the updates and freebies right here!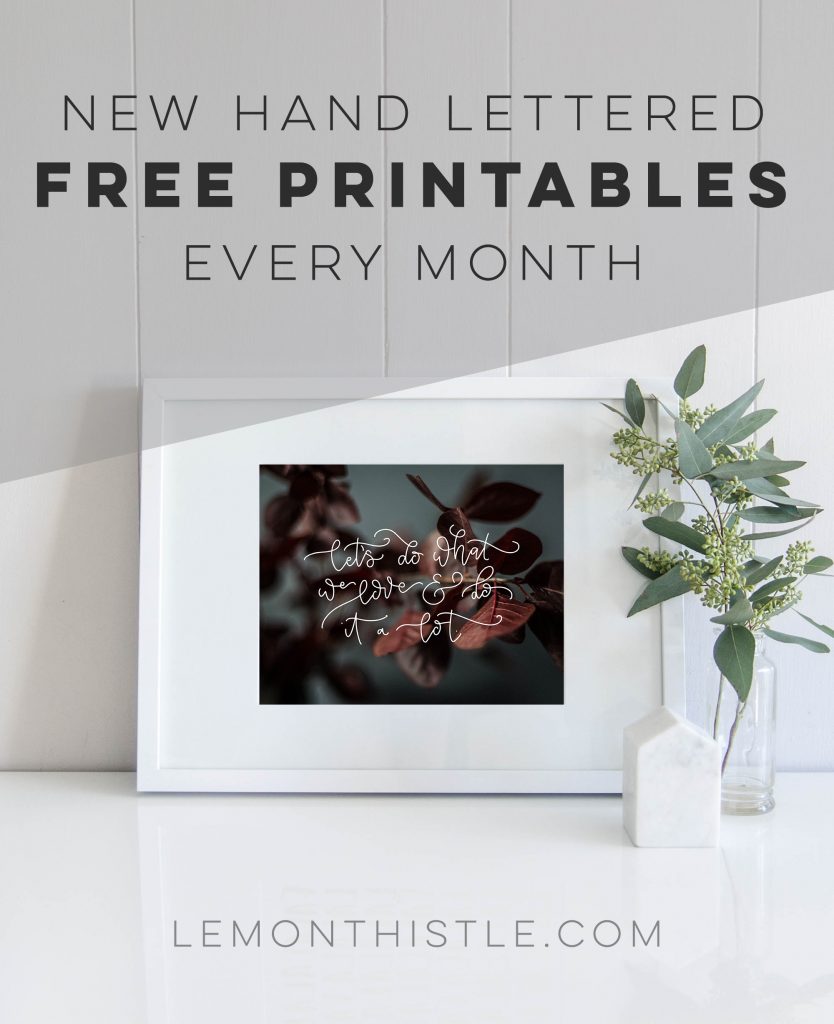 Enough with the chatter, am I right? JUST GIVE ME THE GOODS! Just click the linked words below to download them!

QUOTES:
CALENDAR:
MONTHLY SCRIPT:
*If you are using the iPhone or iPad backgrounds, they are designed to be used with perspective zoom OFF. To turn it off pinch the screen to view the entire design (when you're adjusting the positioning) in the same way you'd zoom out or if you have the updated OS hit 'Still' and adjust*