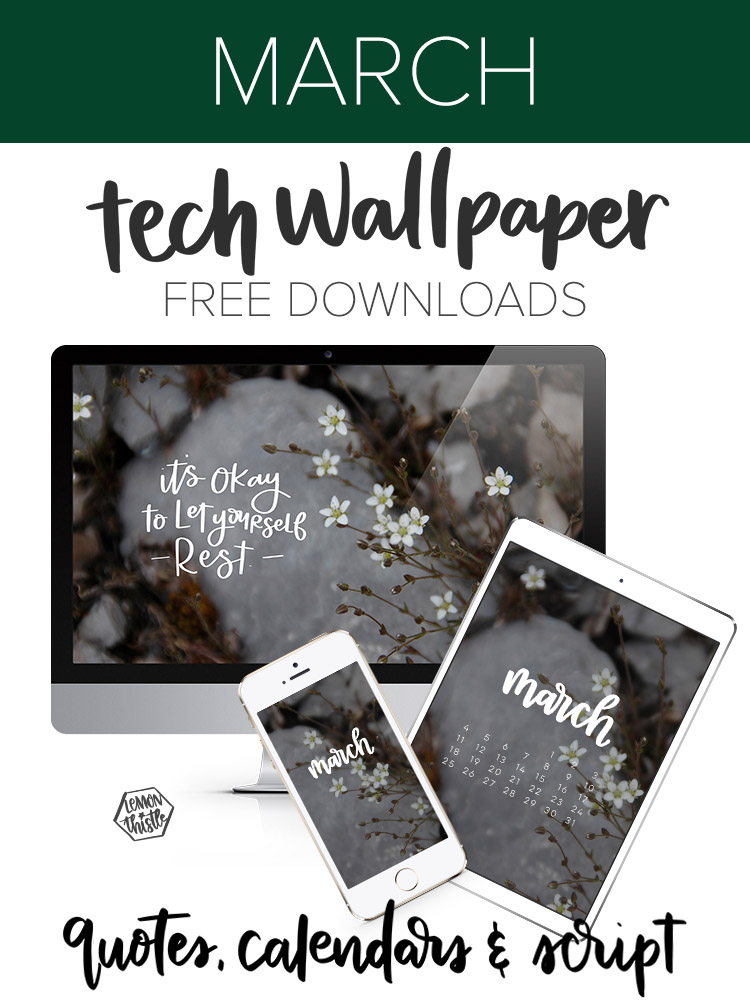 March is here! I'm a few days late this month, but I've got a darn good reason. If you are just looking for the wallpapers… scroll down to grab them. But if you're here for my chatter (hey, mom!), we've had SUCH a crazy few weeks. Our babe ended up in the hospital with a virus and you guys… my mama heart! I've never had such a stressful/scary parenting moment. I'm so grateful he is home and completely better. It's times like that when you realize how much of a village you have around you. We were so blessed by friends and family with messages, coffee drops, meals, and encouragement… it was totally humbling.
Since I was in the hospital with him for the week, I didn't do a darn thing. I held him, scrolled Instagram and watched TV reruns. And that's the first time that I've done nothing in such a long time. Years, maybe. And it made me realize that I need to do more of nothing. That sounds counterintuitive, right? But resting was so needed and I don't feel like I have had enough. This month has knocked the wind out of me and I am giving myself the permission to let it. And to rest. So that's where this quote for the tech wallpaper came from.
Maybe you didn't have such a nuts month but if you're like pretty much everyone that I know… you're probably needing to give yourself a little bit more rest. And if you're one of those rare gems that don't need rest? You can go ahead and grab the calendar version ;)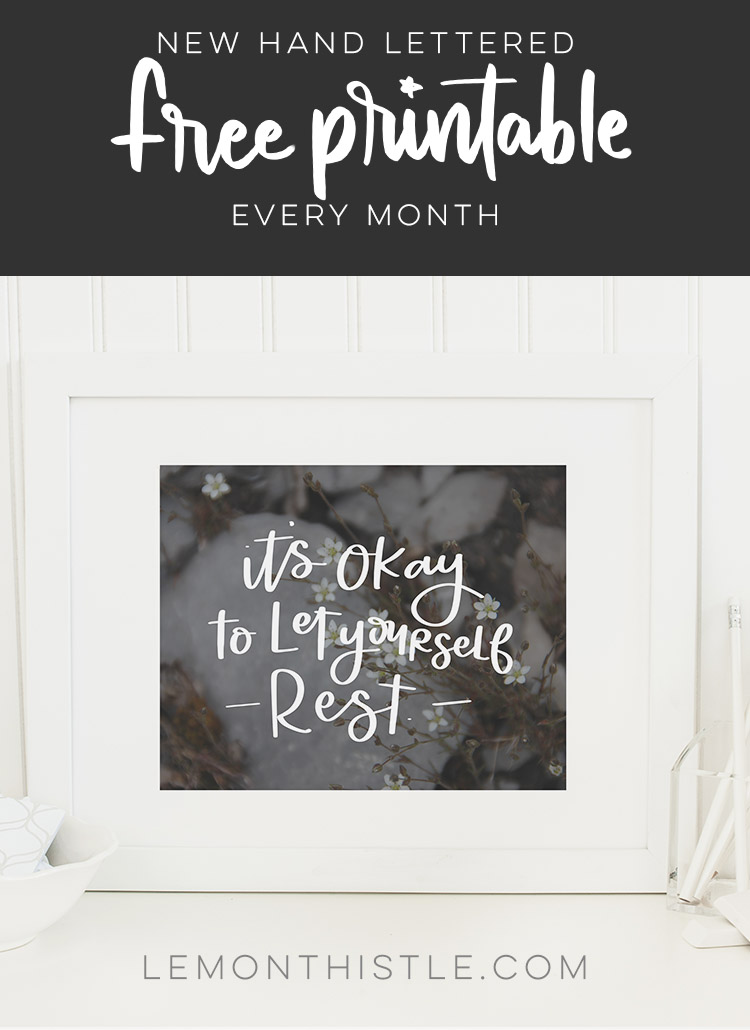 If you're new to Lemon Thistle, every month, I create free handlettered backgrounds for you to download. I make each a quote version, a calendar version, and a monthly script version in each desktop, phone, and tablet sizes. You can take your pick! I also create a free printable 8×10 version of the quote for my e-mail friends. If you're not yet signed up for my list, you can get in on the updates and freebies right here!
Enough with the chatter, am I right? JUST GIVE ME THE GOODS! Just click the linked words below to download them!
Psst! This photo is totally re-used. I used it for March's tech wallpaper the first year I ever made these. It's one of my faves I've ever taken.
QUOTES:
CALENDAR:
SCRIPT:
*If you are using the iPhone or iPad backgrounds, they are designed to be used with perspective zoom OFF. To turn it off pinch the screen to view the entire design (when you're adjusting the positioning) in the same way you'd zoom out or if you have the updated OS hit 'Still' and adjust*