Yesterday marked Lemon Thistle's first birthday (or first blogiversary if you rather). I can't believe it's already been a year since I hit 'publish' and dove into this blogging thing. Since then, I've realized how much of a passion this is for me and have loved learning how to better myself and this little blog along the way. Being off work and on modified bed rest I was craving something to pour myself into and stretch my creativity- and this has been the best outlet I could have asked for. I'm getting close to that 'head back to work' deadline and I don't see Lemon Thistle going anywhere yet.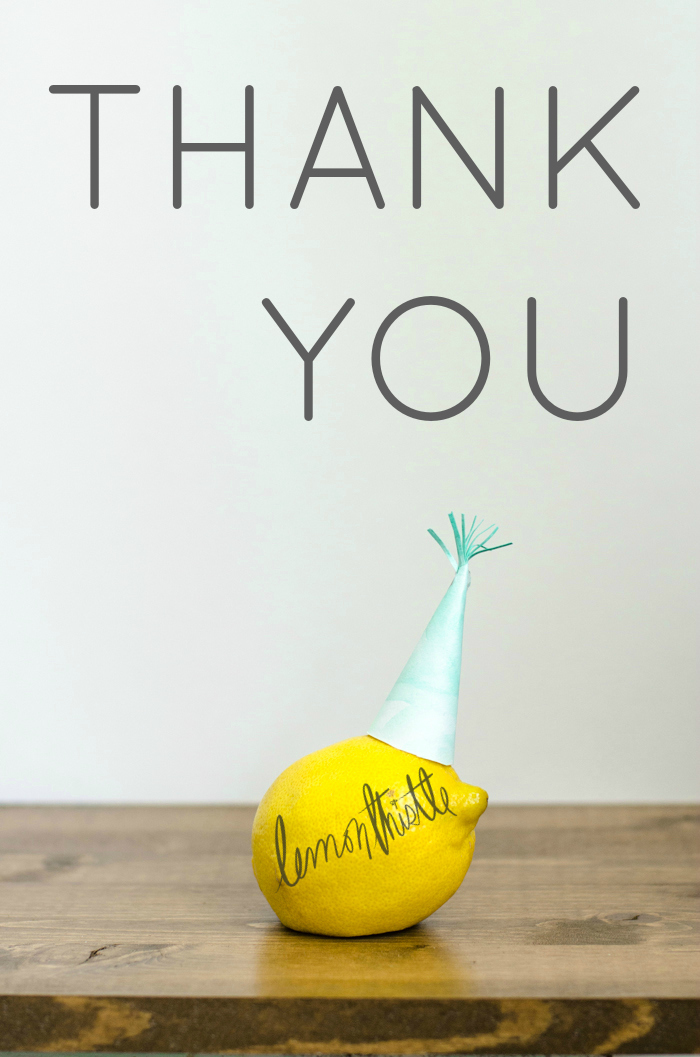 I remember telling my hubby that I got my first comment on a post- I couldn't believe anyone was actually reading what I was writing. Then I remember my friends finding out that I'm writing this thing and the texts, letters, and FB posts of support- I was so anxious to keep my little secret, but I'm glad the cats out of the bag- you guys are an amazing support. I'm so thankful for every comment- you guys are making this such a worthwhile adventure. I feel like I've already made new friends (and would love to make more-so drop me a note!) and I really am so grateful for that.
I feel like I'm just scratching the surface, I've been day dreaming guys- and that's an exciting feeling. I can't wait to get started on another year! So sincerely, thank you for checking in time after time, sharing my work on social media,  and leaving comments to encourage me- you rock.
(I also feel like I used the words 'feel' and 'like' a lot in this post- forgive me, I'm gushing)