Free inspirational tech wallpaper for June in hand lettered quote (Kindness is Contagious), calendar, and monthly script versions for your phone, iPad and computer!

Well, I don't know about you… but June just feels like a summer month. Somehow it's summer. When we first started staying home there was snow on the ground, you guys! How did that happen so fast?! We still have school for another few weeks here and Im so excited for that to finish up so we can truly embrace summer living. That should also coincide with our restoration/remodel due to a flood we had back in that first week of staying home with snow on the ground ;) It'll be a good month.
As things are changing yet again in the world, I wanted to share a quote that is more timely than ever. With social media we can see what is happening in other parts of the world and it can be so hard to see someone doing something that you can't where you are- or something that you wouldn't be comfortable doing in this time.Whatever it is, it's so important we lead with kindness. Everyone has a story, a reason, a set of circumstances that they're doing their best with. And guess what? Kindness is contagious too. If you give it, you'll most likely get it in return. So let's share it around.
If you're new to Lemon Thistle, every month, I create free hand lettered tech backgrounds for you to download. This month, I chose an inspirational quote for you as well as a calendar version, and a monthly script version in each desktop, phone, and tablet sizes. You can take your pick! I also create a free printable 8×10 version of the quote for my e-mail friends. If you're not yet signed up for my list, you can get in on the updates and freebies right here!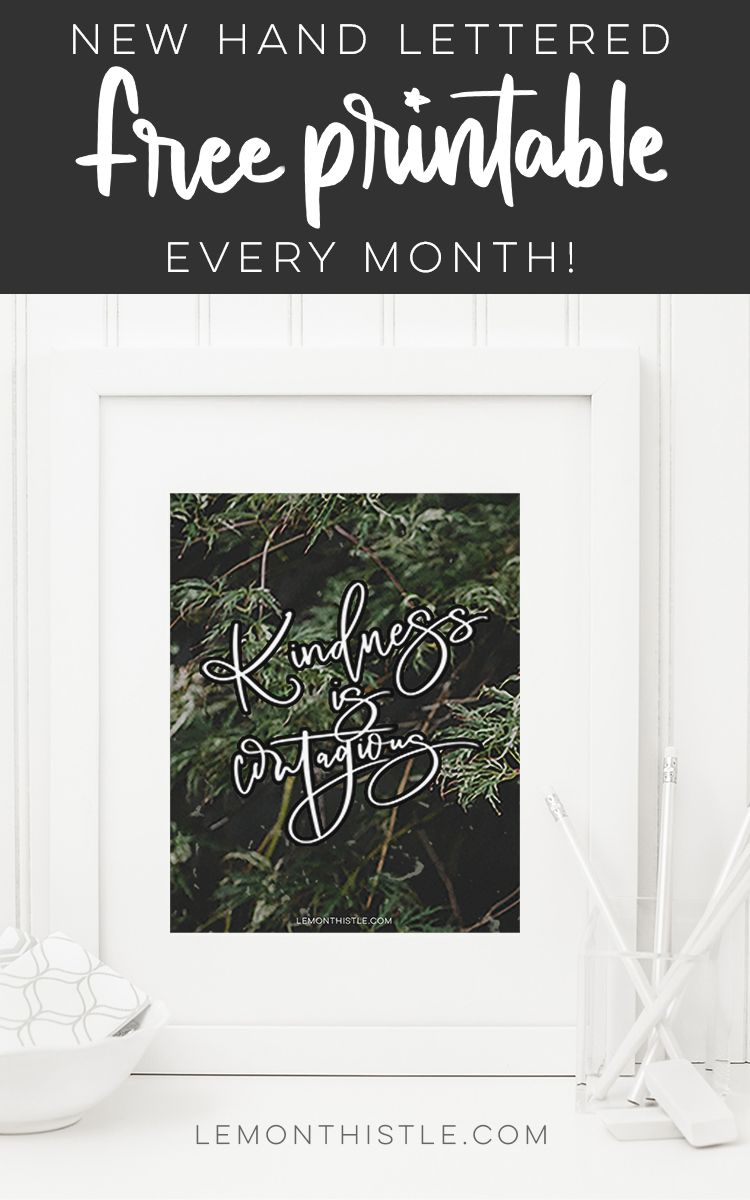 Alright, enough with the pep talk, give me the goods! I got you- just click the linked words below to download the ones you'd like.
QUOTES:
CALENDAR:
SCRIPT:
*If you are using the iPhone or iPad backgrounds, they are designed to be used with perspective zoom OFF. To turn it off pinch the screen to view the entire design (when you're adjusting the positioning) in the same way you'd zoom out or if you have the updated OS hit 'Still' and adjust*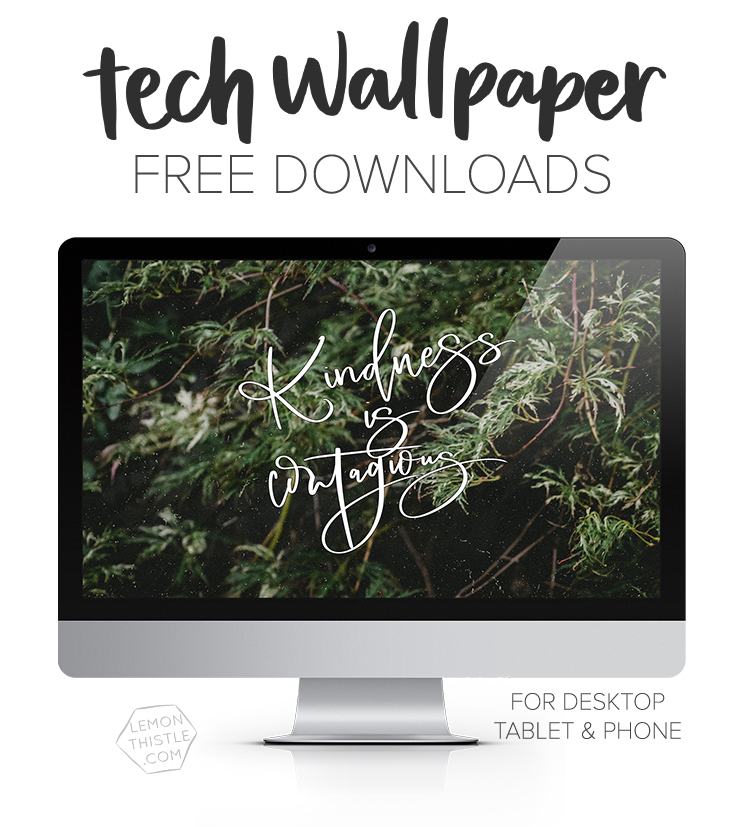 PSST… LOOKING FOR MORE OPTIONS FOR TECH WALLPAPERS? THE QUOTE ONES I MAKE EACH MONTH CAN BE FOUND HERE! YOU CAN DOWNLOAD THEM EVEN AFTER THE MONTH IS OVER!