It's that time again! Summer is speeding by, and as much as I've been hiding from the heat some days, I'm sad that it's already more than half over! Since it's a new month tomorrow, it's time for updated tech wallpapers! Who doesn't like a fresh phone background? Or desktop… or iPad… oh yeah, I've got you covered. If you're new to Lemon Thistle, every month, I create free technology backgrounds for you to download. I make each a quote version, a calendar version, and a monthly script version in each desktop, phone, and tablet sizes. You can take your pick! This month's quote is by the ever lovable Walt Disney, "Keep your face towards the sunshine and shadows will fall behind you". Who couldn't use that encouragement every once in a while?
I've got a question for you though, since I'm making these anyways… would you want to have a printable version? Say an 8×10? Let me know in the comments and if it's a YES I'll do my best to make it happen for you next month!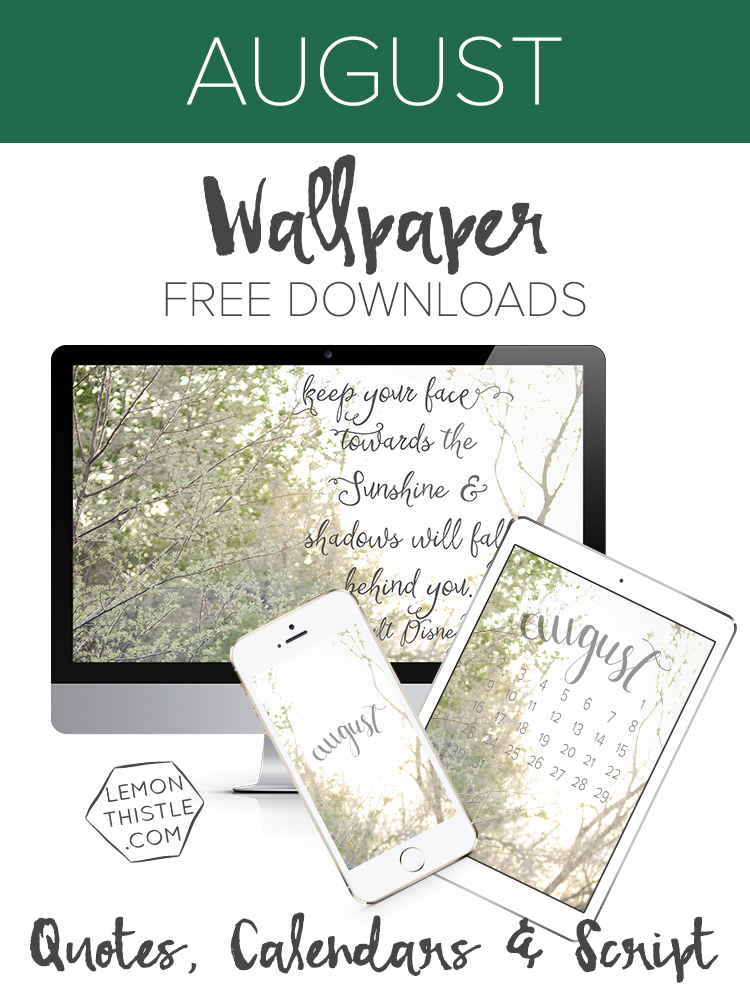 Alright- ready to snag the goods? Just click the linked words to download the tech wallpaper of your choosing.
QUOTES:
Desktop / iPad / iPhone (5)
CALENDAR:
Desktop / iPad / iPhone (5)
SCRIPT:
Desktop / iPad / iPhone (5)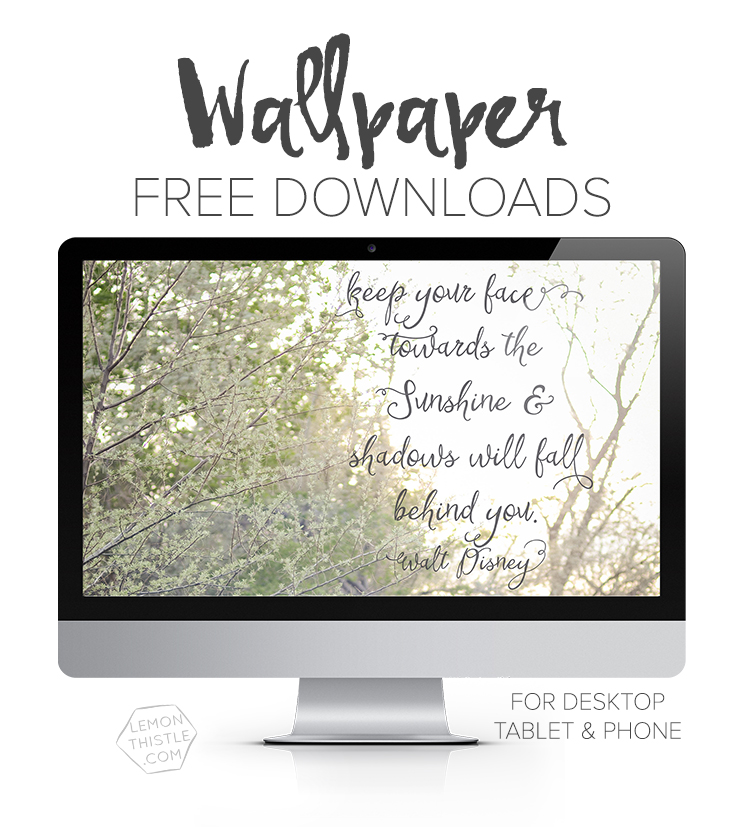 *If you are using the iPhone or iPad backgrounds, they are designed to be used with perspective zoom OFF. To turn it off pinch the screen to view the entire design (when you're adjusting the positioning) in the same way you'd zoom out*
You can check out all the wallpapers in the series here– the quote backgrounds are great year round!
Is there a quote that you'd like to see for the next tech wallpapers? I've yet to pick for September so comment or tweet me! I can't wait to hear from you :)