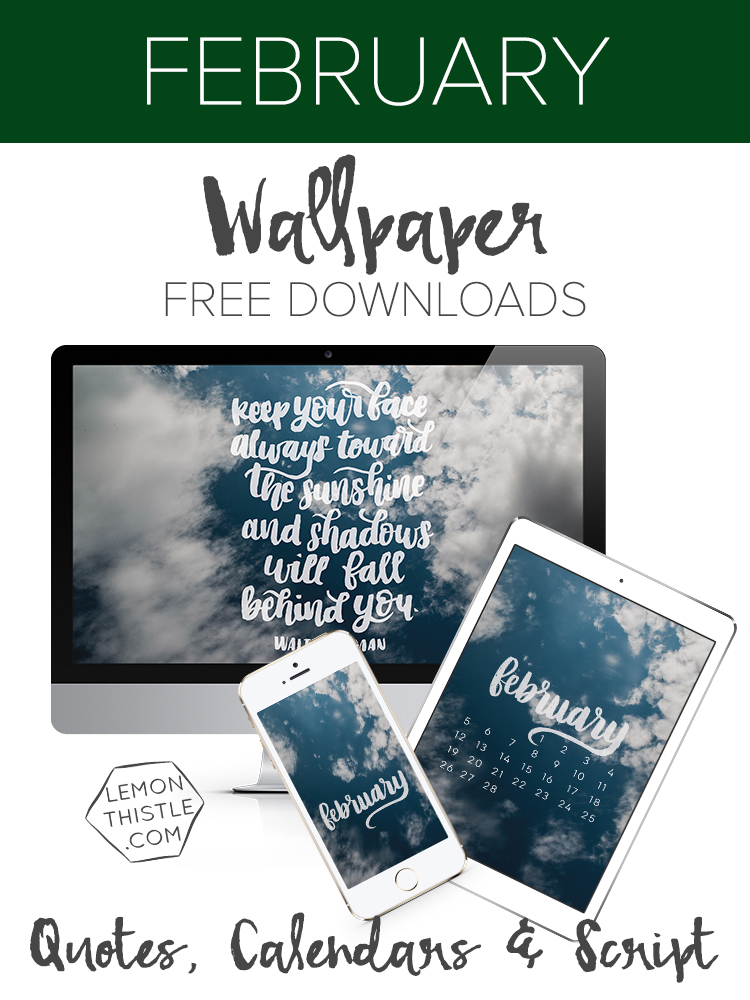 I feel like I've made a major accomplishment, getting these out to you on time… in fact, a little bit early this month! But I'll admit… it's because I kind of cheated. I actually made these tech wallpapers back in November but decided that I needed a more wintery photo for November so I made a new one and saved this for when I was feeling sick of winter. And that day is here! Boy do I ever want sunshine ;)
I love this quote for more than just the sunshine. I feel like January is the time of big goals and by February it gets hard. This quote reminds me to keep focused on the goal and you'll eventually look back and see those shadows or challenges behind you as you get closer.
If you're new to Lemon Thistle, every month, I create free handlettered backgrounds for you to download. I make each a quote version, a calendar version, and a monthly script version in each desktop, phone, and tablet sizes. You can take your pick! I'm also now creating a free printable 8×10 version of the quote for my e-mail friends. If you're not yet signed up for my list, you can get in on the updates and freebies right here!
PLUS! New this month (thank you for the feedback, you guys!) I've got a Facebook cover for the quote version as well. Since I'd lettered this quote BEFORE I knew I'd be doing a FB cover version, the lettering is more suited to the 8×10 printable but I made it work this month and next month I'll have that in mind when I letter.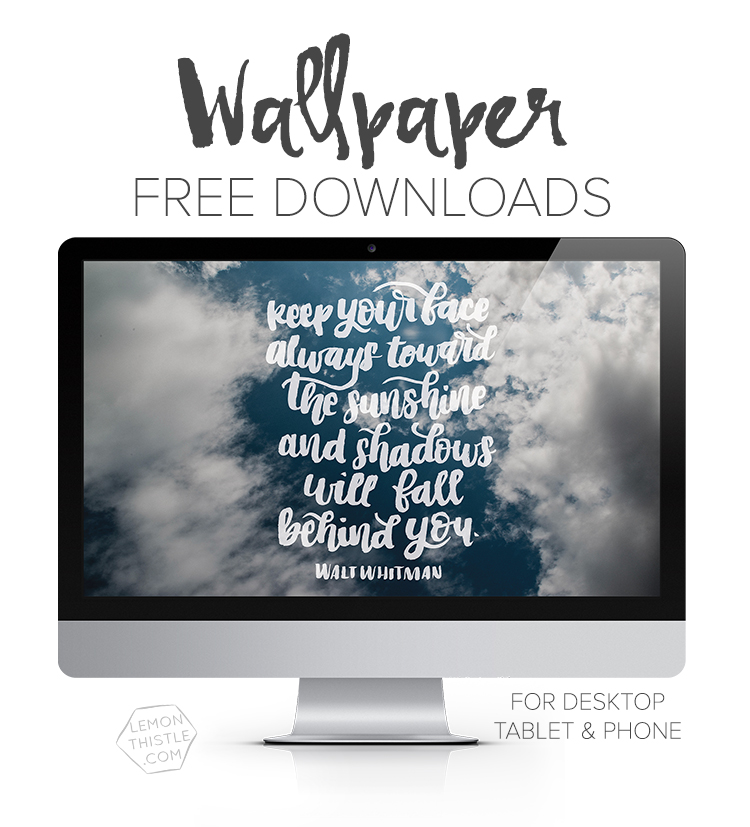 Alright- ready to snag your fave of the handlettered backgrounds? Just click the linked words to download them.
QUOTES:
CALENDAR:
SCRIPT:
FACEBOOK COVER:
*If you are using the iPhone or iPad backgrounds, they are designed to be used with perspective zoom OFF. To turn it off pinch the screen to view the entire design (when you're adjusting the positioning) in the same way you'd zoom out*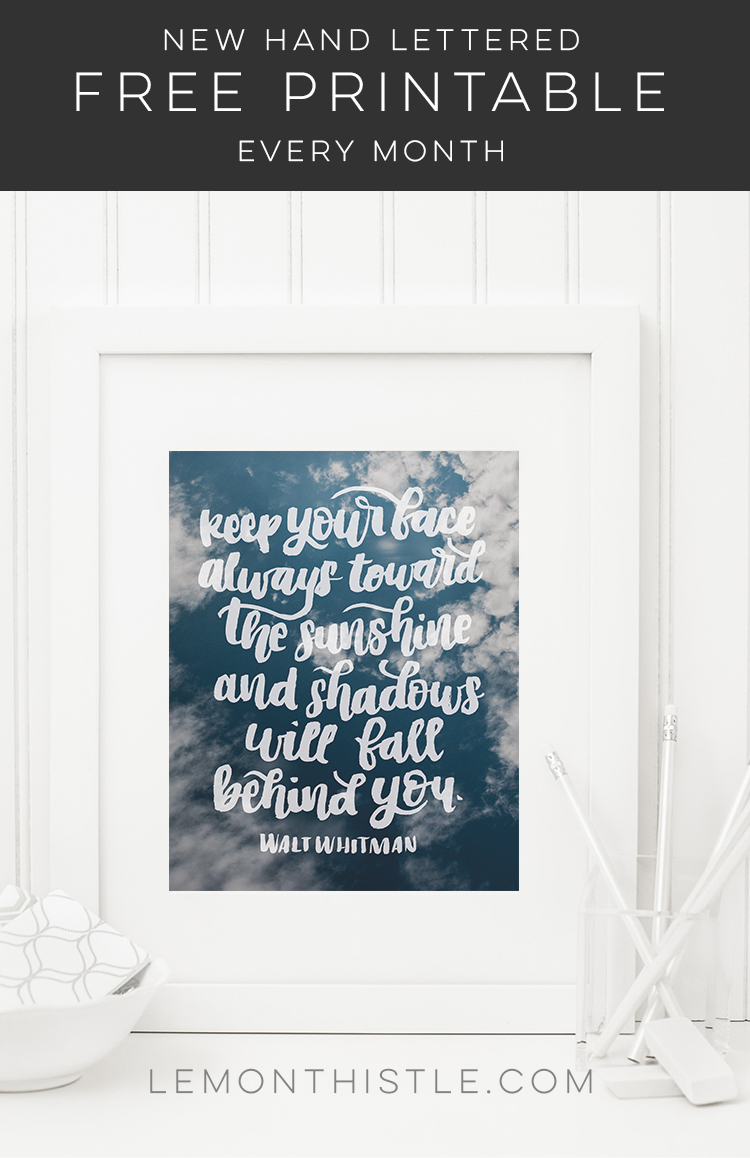 You can check out all the wallpapers in the series here– the quote backgrounds are great year round!