Can you believe it's almost JUNE?! It's already time to meet your new tech wallpapers! If you're new to Lemon Thistle, every month, I create free technology backgrounds for you to download. I make each a quote version, a calendar version, and a monthly script version in each desktop, phone, and tablet sizes. You can take your pick! This month I couldn't seem to shake these song lyrics from Florence & the Machine, plus I really love the encouragement the lyrics give! So I ran with it. This photo is a few years old now, but it's still one of my favourites that I've taken to date without people. I don't know what it is, but I just don't think to take many landscape shots- I always love to have people in them. I took this one when I first got my Nikon camera, I took an outing with my Dad (he knows his way around a camera!) and we chased the sun.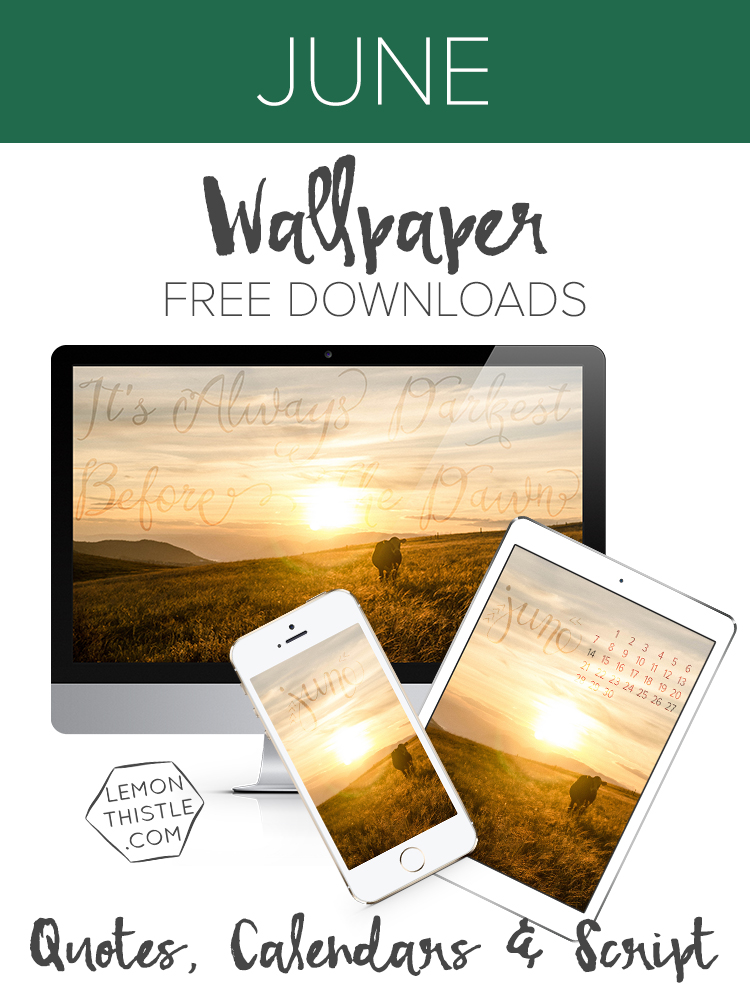 Alright- ready to snag the goods? Just click the linked words to download the tech wallpaper of your choosing.
QUOTES:
Desktop / iPad / iPhone (5)
CALENDAR:
Desktop / iPad / iPhone (5)
SCRIPT:
Desktop / iPad / iPhone (5)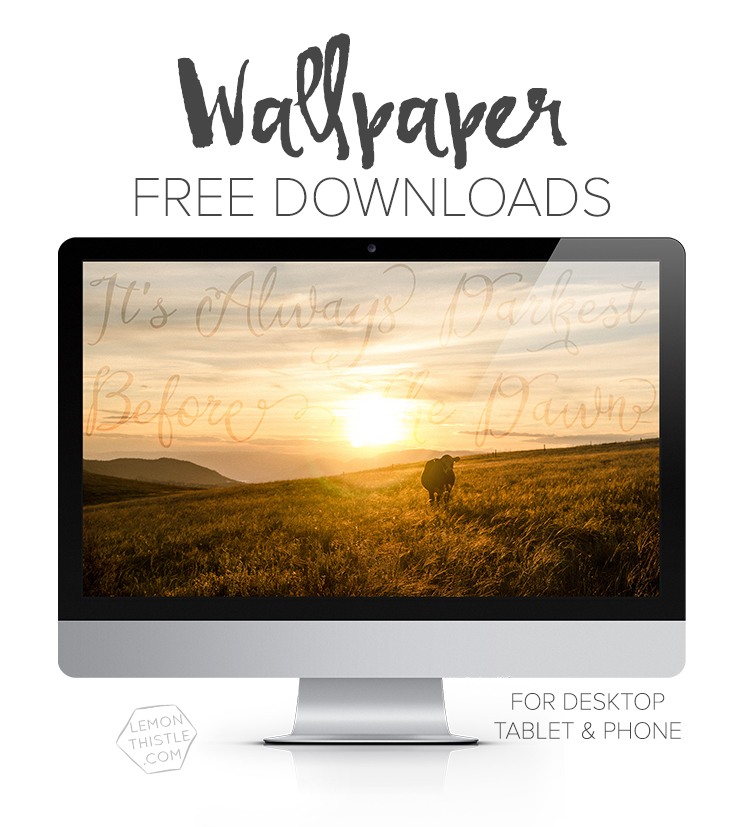 *If you are using the iPhone or iPad backgrounds, they are designed to be used with perspective zoom OFF. To turn it off pinch the screen to view the entire design (when you're adjusting the positioning) in the same way you'd zoom out*
You can check out all the wallpapers in the series here– the quote backgrounds are great year round!
Is there a quote that you'd like to see in a background? I've yet to pick for July so comment or tweet me! I can't wait to hear from you :)