Happy Canada Day! If you're a Canadian friend, I hope you're celebrating with a relaxing day in the sun. Since it's now July (what!? where did time go!?) it's time for another set of free downloadable tech wallpapers! If you're new to Lemon Thistle, every month, I create free technology backgrounds for you to download. I make each a quote version, a calendar version, and a monthly script version in each desktop, phone, and tablet sizes. You can take your pick! This month I got a little bit beachy with this water shot. Hopefully it's not SO beachy that you're wishing you were in some tropical place ;)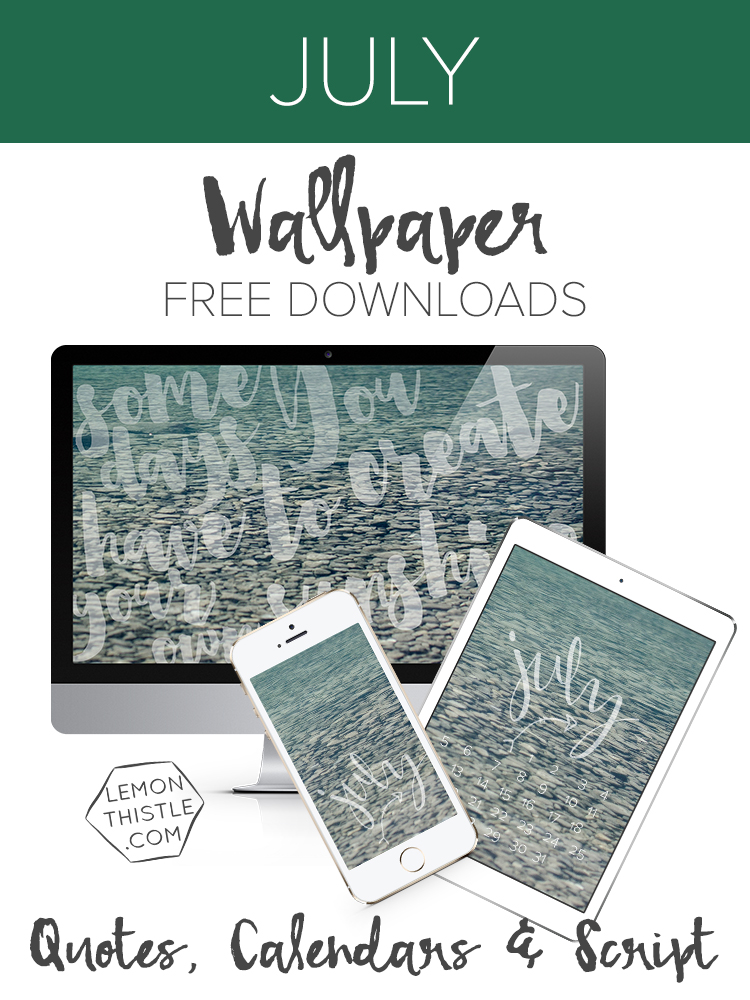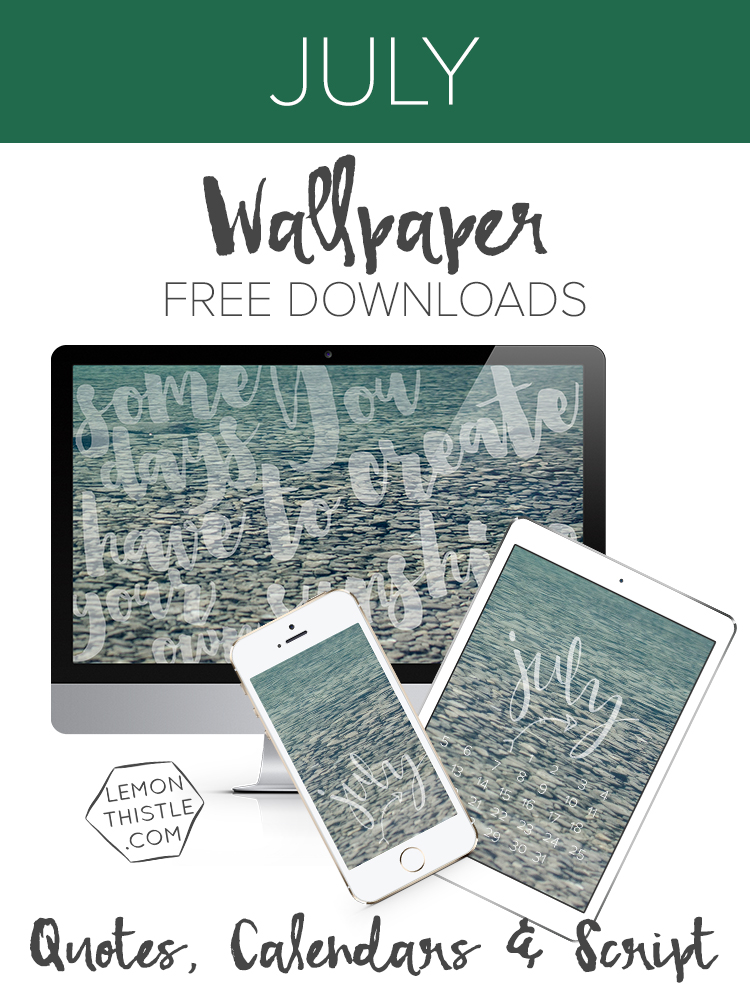 Alright- ready to snag the goods? Just click the linked words to download the tech wallpaper of your choosing.
QUOTES:
Desktop / iPad / iPhone (5)
CALENDAR:
Desktop / iPad / iPhone (5)
SCRIPT:
Desktop / iPad / iPhone (5)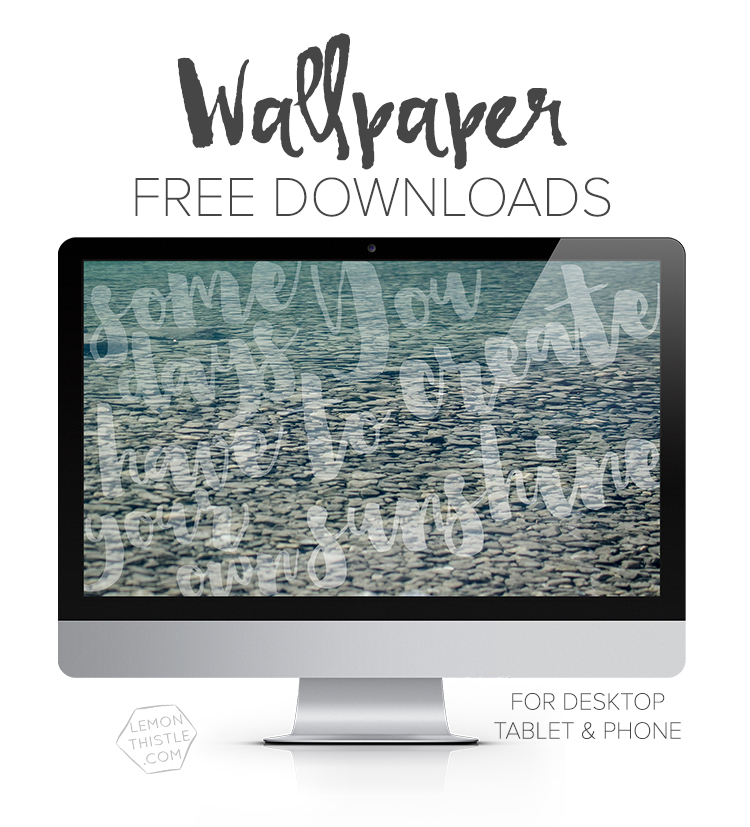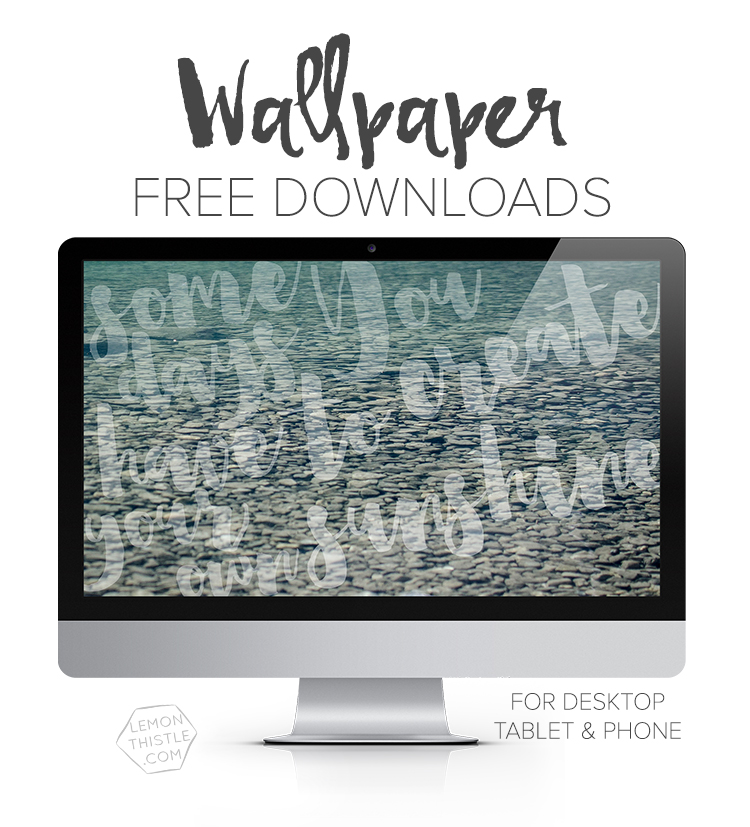 *If you are using the iPhone or iPad backgrounds, they are designed to be used with perspective zoom OFF. To turn it off pinch the screen to view the entire design (when you're adjusting the positioning) in the same way you'd zoom out*
You can check out all the wallpapers in the series here– the quote backgrounds are great year round!
Is there a quote that you'd like to see for the next tech wallpapers? I've yet to pick for August so comment or tweet me! I can't wait to hear from you :)
Like what you see?
Sign up to receive a once-a-week newsletter from me with new posts, exciting updates, exclusive discounts and freebies. Just good stuff!