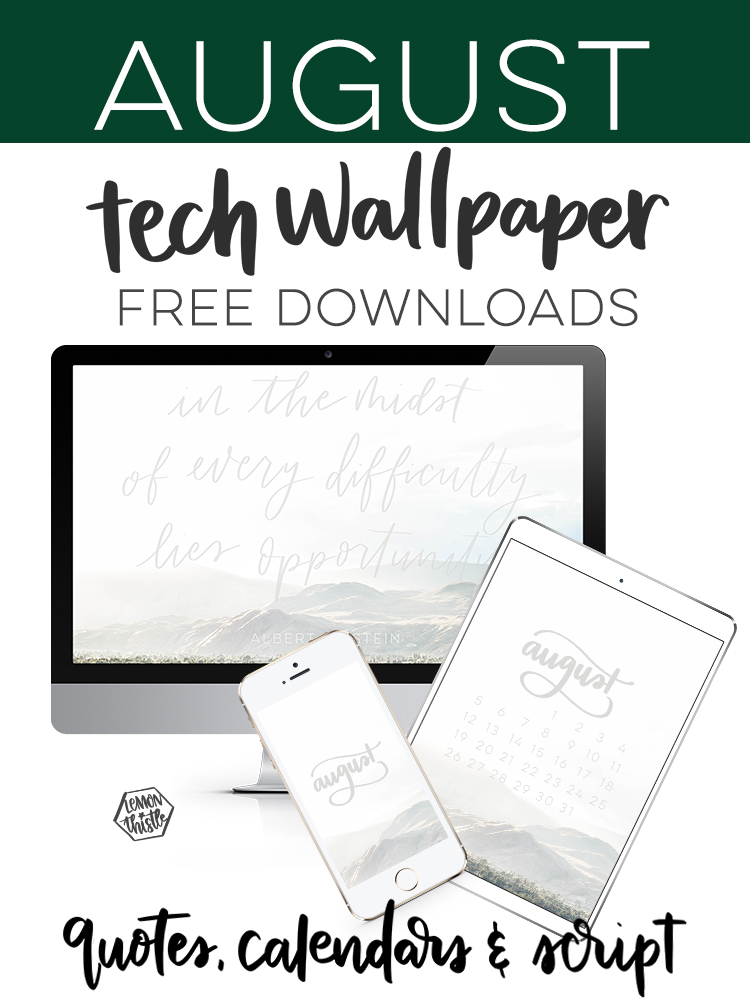 This summer is flying by, friends! Between moving and renovating and vacationing… there's hardly been a spare minute. But it's all been so good, even when it is so full. But you can thank all that for this tech wallpaper. The move for the photo (this was taken off my deck! I still can't get over getting to see this each evening) and the vacationing for this being so late ;) I actually had this done before the end of the month and because we were headed on vacation, we were hustling on the kitchen renovation before we left. I brought along my laptop to the camping trip (hurray for wifi!) and thought it would be the perfect thing to work on while I was sitting with the kids as they fell asleep each night. Buuuuut… wifi was a bit of a joke, you guys. It didn't work at all. So I wish I would have brought a good book instead- ha!
But we're home and I'm kicking back with my favourite trash TV to catch up on some emails and get this baby out to you! The quote I chose for this month is from Albert Einstein, "In the midst of every difficulty lies opportunity". I just love looking at difficulty this way. For example- right now I'm having a difficult time juggling everything. I know we're biting off a lot right now, but it's all things we love. But that difficulty is an opportunity for me to re-examine where my YESes are and an opportunity to delegate or to take some things off my plate. It's also an opportunity for me to set some new routines and try something a little different. Or maybe it's an opportunity for me to cut down on the amount of trash TV I'm watching #ihopenot But either way, don't you love looking at difficulty that way?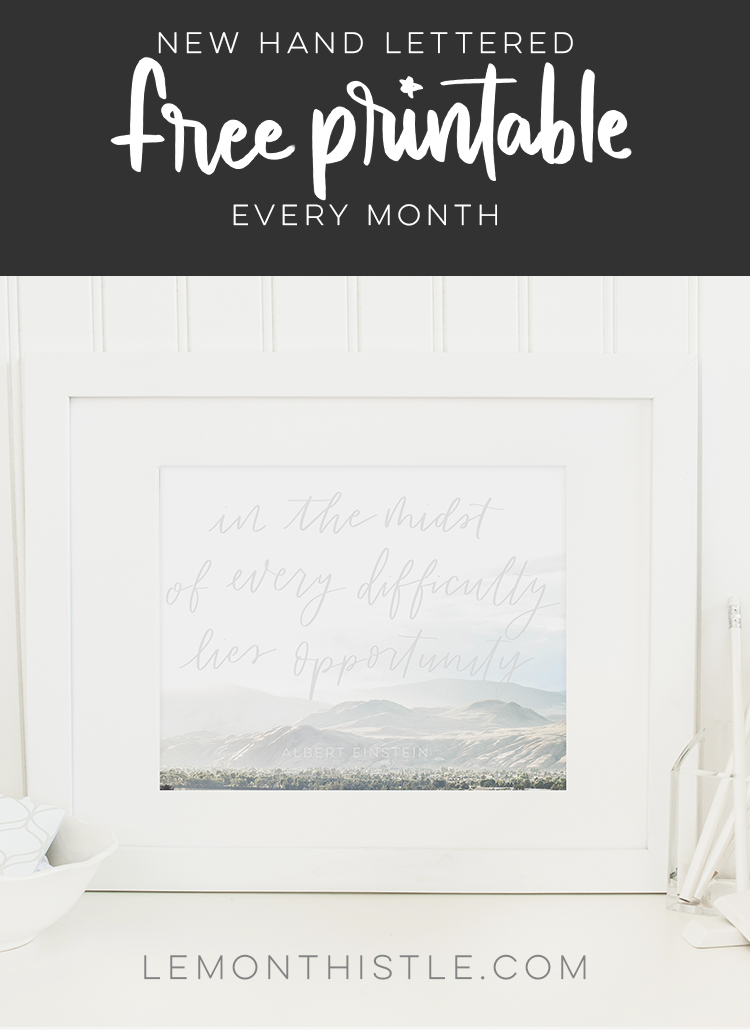 If you're new to Lemon Thistle, every month, I create free handlettered backgrounds for you to download. I make each a quote version, a calendar version, and a monthly script version in each desktop, phone, and tablet sizes. You can take your pick! I also create a free printable 8×10 version of the quote for my e-mail friends. If you're not yet signed up for my list, you can get in on the updates and freebies right here!
Enough with the chatter, am I right? JUST GIVE ME THE GOODS! Just click the linked words below to download them!
QUOTES:
CALENDAR:
SCRIPT:
*If you are using the iPhone or iPad backgrounds, they are designed to be used with perspective zoom OFF. To turn it off pinch the screen to view the entire design (when you're adjusting the positioning) in the same way you'd zoom out or if you have the updated OS hit 'Still' and adjust*