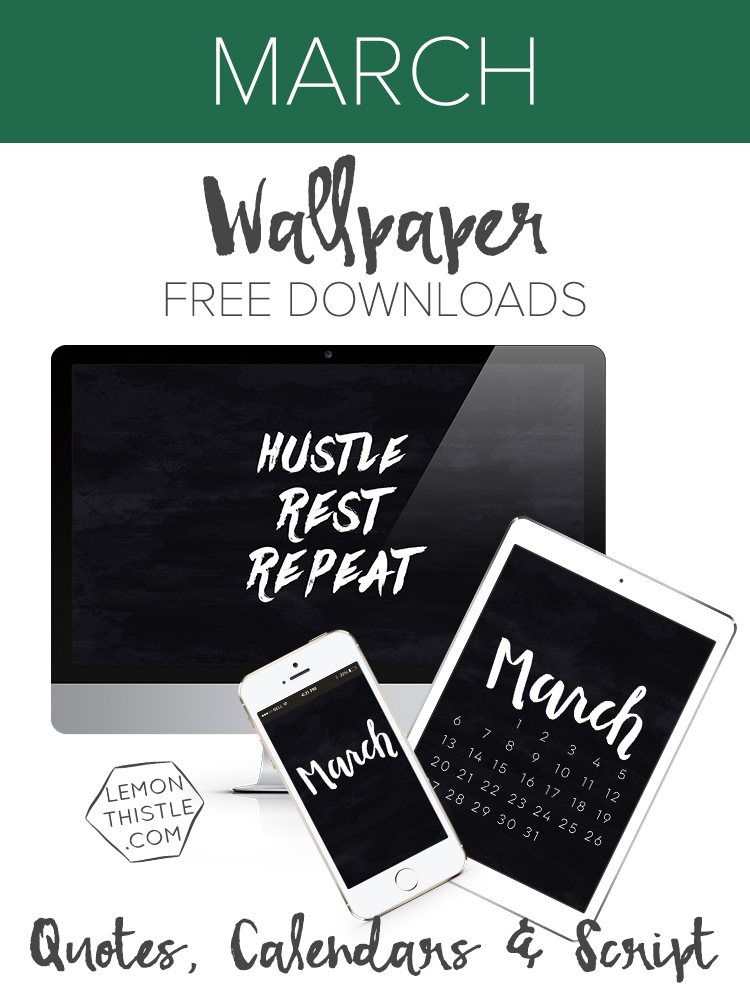 I'm so happy to be back with monthly wallpaper downloads for you all! I was excited to hear how much you loved them in the reader survey (and twitter, and email… seriously- you guys rock!) so I'm bringing them back. Here's how it works: every month, I create free technology backgrounds for you to download. I make each a quote version, a calendar version, and a monthly script version in each desktop, phone, and tablet sizes. You can take your pick! I'm also now creating a free printable 8×10 version of the quote for my e-mail friends. If you're not yet signed up for my list, you can get in on the updates and freebies right here!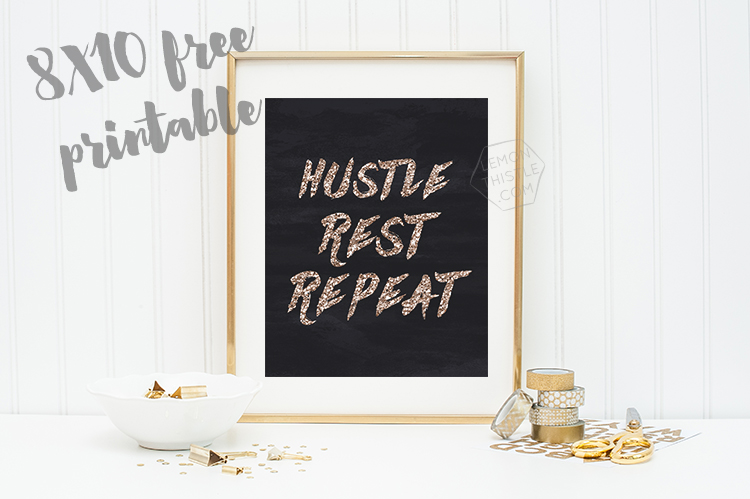 If you're a regular reader of Lemon Thistle, you'll know I just had a baby (he's two months old now somehow!?). I'm just getting started blogging again since babe and I'm feeling the hustle! I thought a new desktop would get my brain in the game and help me get a little big caught up on all. those. emails. It's hard to tell in these mockups for some reason- but the background is not black. It's actually a blue/gray brushstroke type thing. Just so you know ;)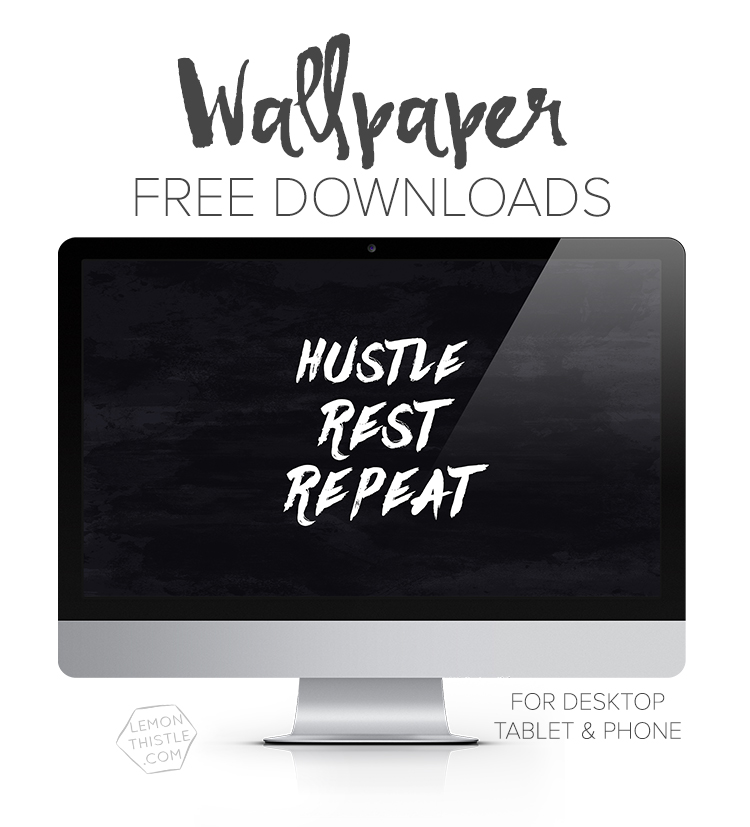 And I actually had a really hard time deciding whether to do the text in white or a glittery rose gold. I ultimately decided on white because of you male readers out there who have told me you like that the stuff isn't 'too girly' for you to use. BUT I went ahead and made a second version of the 8×10 printable in rose gold glitter… so my e-mail subscribers will get their pick of that. I'll send the email out this Wednesday so you have time to sign up! If you sign up after that- shoot me an email and I'll get the freebie to you :)
Alright- ready to snag your fave of the tech wallpapers? Just click the linked words to download them.
QUOTES:
Desktop / iPad / iPhone (5)
CALENDAR:
Desktop / iPad / iPhone (5)
SCRIPT:
Desktop / iPad / iPhone (5)
*If you are using the iPhone or iPad backgrounds, they are designed to be used with perspective zoom OFF. To turn it off pinch the screen to view the entire design (when you're adjusting the positioning) in the same way you'd zoom out*
You can check out all the wallpapers in the series here– the quote backgrounds are great year round! And as always… if you have a quote that you want to see- tell me! I haven't picked one for April yet.