Inspiring quote tech wallpaper for October, "Honour the Dream by Doing the Work", monthly script and calendar. Free download version for your phone, iPad and computer.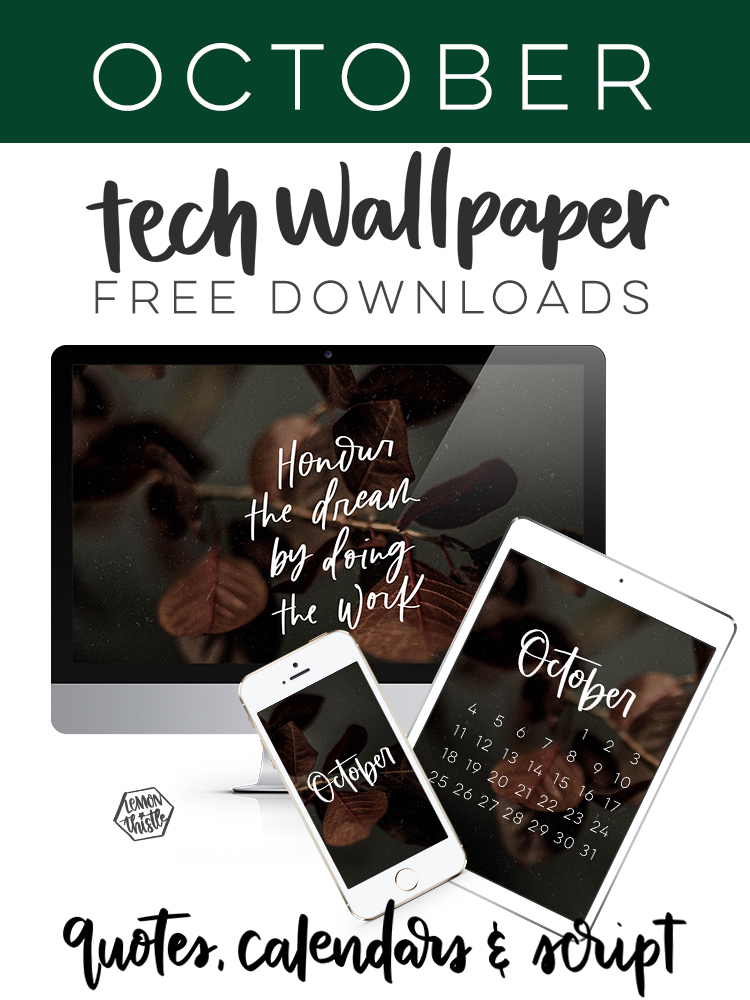 October is here and like every month this year, it snuck up on me! October is my favourite month of the year. It's my birthday, it's thanksgiving here in Canada and it's the month we get to start wearing pants again and seeing the leaves turn. There's something about crisp days, isn't there?
One thing that I'm really struggling with this year is getting back into a routine and getting focused on the work I want to get done. This blog is my full time job, but this semester we are (I am) homeschooling our kids and we don't currently have a sitter of any kind… and when I do get a moment to work (like now, while my kids are playing tug-o-war with an old skipping rope, my daughter is winning and I'm proud of her muscles) I'm having the hardest time focusing. Where do I start? So I lettered this quote on my mirror in my office and lettered it for this month's tech wallpaper for you. It can be hard to want to work when you're worn out from life but when you're working on your dreams? It's worth it. This can go for your fitness goals, your home goals, academics- whatever!
If you're new to Lemon Thistle, every month, I create free hand lettered tech backgrounds for you to download. This month, I chose a motivational quote for you as well as a calendar version, and a monthly script version in each desktop, phone, and tablet sizes. You can take your pick! I also create a free printable 8×10 version of the quote for my e-mail friends. If you're not yet signed up for my list, you can get in on the updates and freebies right here!
Alright, enough with the chatter, give me the goods! I got you- just click the linked words below to download the ones you'd like.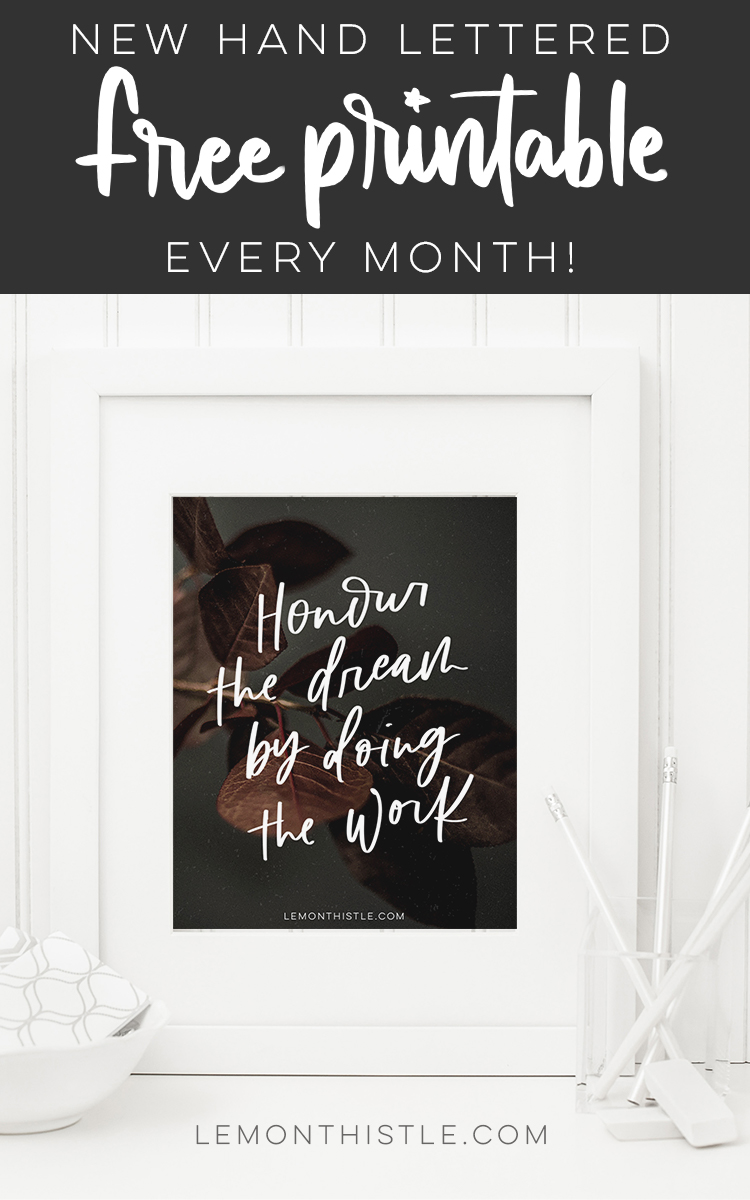 QUOTES:
CALENDAR:
SCRIPT:
*If you are using the iPhone or iPad backgrounds, they are designed to be used with perspective zoom OFF. To turn it off pinch the screen to view the entire design (when you're adjusting the positioning) in the same way you'd zoom out or if you have the updated OS hit 'Still' and adjust*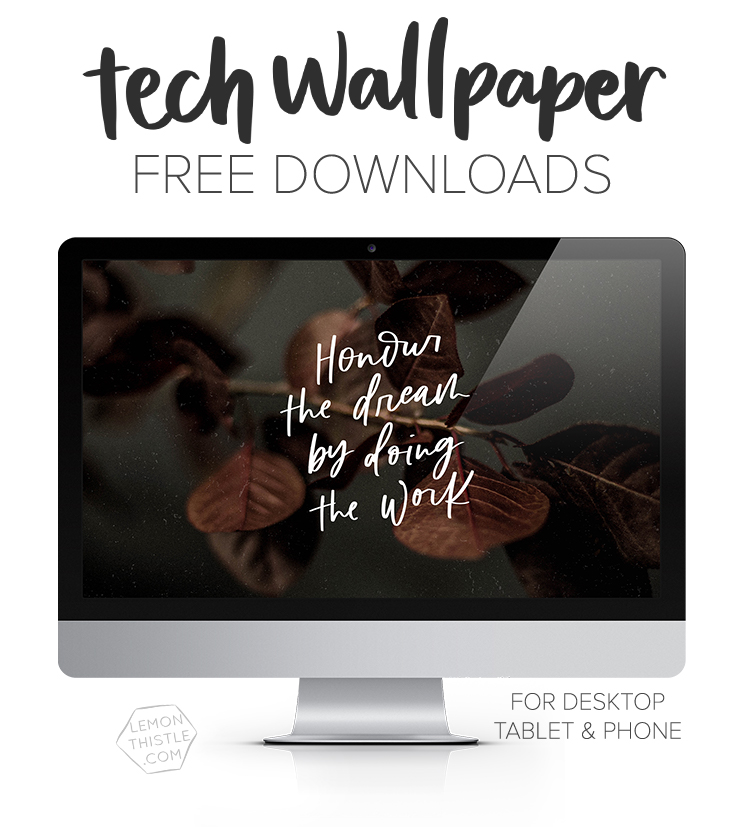 PSST… LOOKING FOR MORE OPTIONS FOR TECH WALLPAPERS? THE QUOTE ONES I MAKE EACH MONTH CAN BE FOUND HERE! YOU CAN DOWNLOAD THEM EVEN AFTER THE MONTH IS OVER!